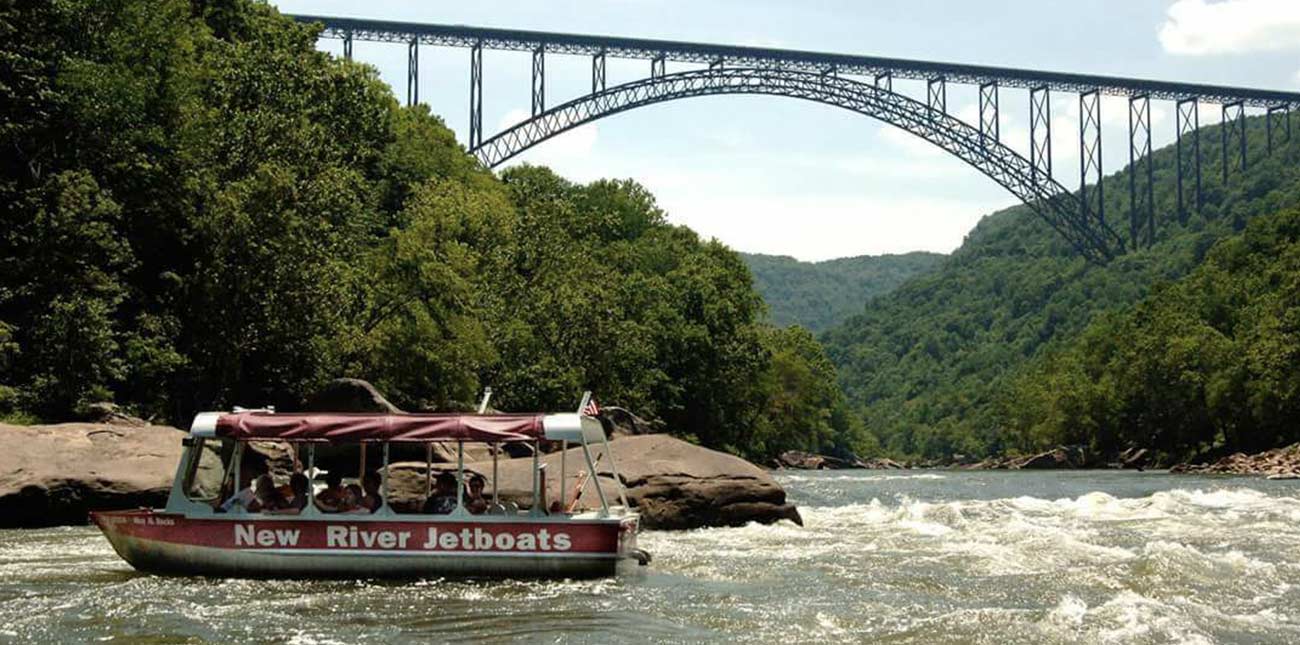 April 27, 2018
New River Jetboats
Home
|
|
New River Jetboats
Most of our ACE guests have viewed the New River Gorge from the river, passing under the famous arch bridge. What if you wanted a boat ride on the New River with a little more power? You'll want to book a ride with New River Jetboats.
Ride the tram to your New River Jetboat
Head to Hawk's Nest State Park to find New River Jetboats. The amazing views from the park overlooking the Gorge give you an idea of where you'll be travelling on your jetboat ride. From the lodge at the rim of the Gorge in Hawk's Nest, enjoy a tram ride down to the river to board your boat, and start your journey. Once about with Captain Rick, you'll jet upstream to the New River Gorge Bridge, and view this magnificent feet of engineering from below.

One of the best perks to vacationing in the New River Gorge locally owned, Mom-and-Pop operations like New River Jetboats. You can be sure the owners live here, and love it here. Captain Rick never fails with a story or joke, in addition to extension knowledge of this area's history and ecology. After a wild ride with New River Jetboats, it's easy to come away with the same passion for outdoor adventure on the river, and in the Gorge!
Sue and Captain Rick
"Mrs Sue and Captain Rick are terrific!! My husband and I LOVED the boat ride. Hearing all of Captain Rick's stories and jokes was a hoot! Such beautiful views of the mountains along the gorge from the New River. Sue is so knowledgeable and gave us a lot of great ideas for other activities as well as places to eat. Highly recommend everyone to do this tour at least once!" –Amanda Tuttle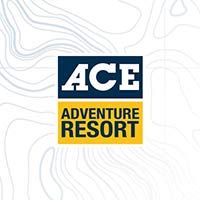 BY aceteam
Bringing you all the latest whitewater rafting, adventure, and all things ACE from the New River Gorge of West Virginia for over 40 years.
VIEW FULL BIO & ALL POSTS