May 9, 2019
5 New Experiences Your Kiddo Should Have At ACE
Home
|
|
5 New Experiences Your Kiddo Should Have At ACE
5 New Experiences Your Kiddo Should Have At ACE
Planning a family vacation means letting everyone find something they will enjoy and there is nothing better than a sweet trip to ACE Adventure Resort for your little ones to experience something new. Here are our five favorite things your child will get to enjoy while on vacation to the best West Virginia resort.
First River Trip
Kids will enjoy rafting just as much as adults, and you can accomplish that by taking our half-day adventures down the New River Gorge. Your little ones will just love giving this experience a shot! We promise they will be hooked on how much fun is about to happen!
First Campfire
Everyone loves a good campfire in the summer to warm up toes and eat some s'more. Maybe a fun campfire song will bring out the nostalgia of youth, and your little ones will have a blast around the flames. You can even purchase s'mores kits at our ACE Welcome Center if you happen to not have enough materials for the ooey gooey goodness of marshmallow, chocolate, and graham cracker.
First Jump Rock
You won't need to jump ship at ACE, but you'll want to Jump Rock as you leap off our massive boulder into the deep river below! It's just an excellent option for kiddos and ten times better than any rope swing. All you have to do is wear a PFD (life jacket), and you can jump into the waters.
First Time Seeing the Milky Way
Stargazing is genuinely a forgotten past time with city lights obscuring most of the glorious cosmos, but here at ACE, we're far enough away from the bright lights that your kids will get to see every inch of the night sky above and experience the rest of the stunning Milky Way – our very own galaxy! Look out for the band of light green with a milky appearance, which gives way to the namesake!
Whether your little one experiences all their first's when it comes to camping or they're pros, we've got everything here at our West Virginia resort, ACE Adventure Resort to keep the littlest members of your family moving and grooving throughout their stay!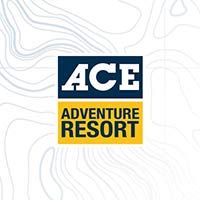 BY aceteam
Bringing you all the latest whitewater rafting, adventure, and all things ACE from the New River Gorge of West Virginia for over 40 years.
VIEW FULL BIO & ALL POSTS