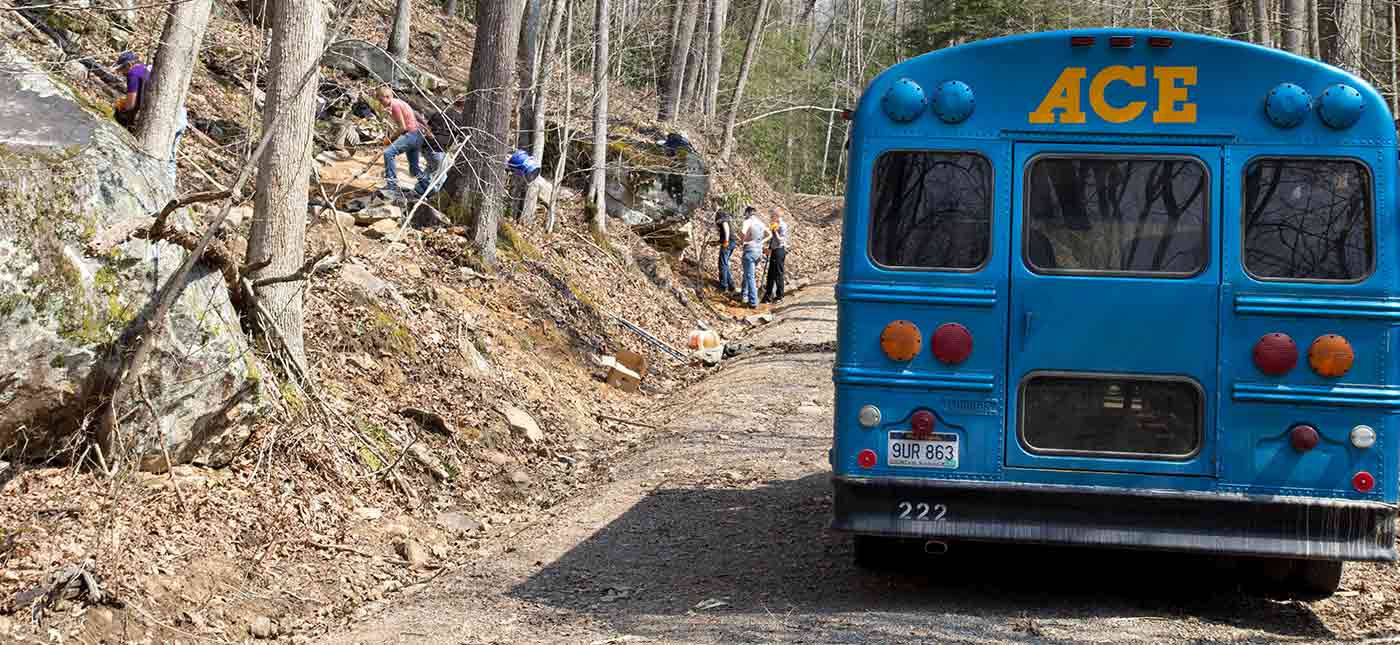 April 4, 2017
SCHOOL BUSES AND NEOPRENE: A FEW OF OUR FAVORITE THINGS
Home
|
|
SCHOOL BUSES AND NEOPRENE: A FEW OF OUR FAVORITE THINGS
            June is here and schools are letting out. Even with a few more weeks left of spring, many consider this to be the kickoff of summer. This year the weather has been warm enough to believe summer arrived a few weeks earlier than normal. With sunny skies and warm water temps, it's fair enough to say summer will definitely be here before the solstice arrives. Around the New River Gorge, the changing of the leaves isn't the only sign that summer is on its way. Here are a few other recent observations that indicate summer's arrival: 
SCHOOL BUS COLORS CHANGE FROM YELLOW TO TECHNICOLOR.
            You might think you need your vision checked or perhaps somebody slipped a little something in your drink when you weren't looking. Don't worry, everything is fine. Yes, that really was a blue school bus that passed by. It wasn't full of 52 screaming children excited to be heading home after a long day of learning but instead it was 52 whitewater rafters cheering and thumping their paddles on the floor after an exciting, adrenaline-fueled rafting trip on the New River Gorge.
            It's true. ACE Adventure Resort uses school buses to transport their rafting guests to and from the river. Painted in bright blue and yellow ACE colors, these are the transportation units that take adults and families on the field trip everyone dreamed about during those final days of the school year when the weather was just warm enough to day dream about summer vacation.
LOCAL GROCERY STORE AISLES TAKE ON AN UNUSUAL SMELL.
          We're not really sure if it's one specific scent or a bouquet of odors from a variety of sources, but there is a very distinct aroma as you walk down aisles past the conspicuous congregation of river guides. In a world where the 10+ hour work day is immersed in water, showering at the end of the day is a lot less appealing than spending precious free-time showering the liver with frosty beverages. Needless to say, laundry does not rank high on the list either. Considering most river pros tend to live in confined quarters, i.e. tents, vans, buses, their friends' couches… the limited selection of clothing can see weeks without detergent contact.   
NEOPRENE SIGHTINGS IN RESTAURANTS.
          The weather may be unusually warm for this time of the year but that won't stop people from wearing their boating gear in restaurants, gas stations and other public venues. It's not uncommon to see a group of people ordering their breakfast garbed in neoprene, nylon and microfiber fabrics. It may be another two hours before trip check-in time but why wait to change when you can enjoy the rare occasion of ordering your biscuits and gravy wearing a Farmer John wet suit? If you spill your coffee or orange juice all over you then there's no need to worry if you're wearing a nylon splash top.
            Ladies, we know that even though it's vacation time you're checking out people's shoes. Let them have no doubt you are a true fashionista when you accentuate your evening attire with a pair of sexy neoprene booties. Neoprene accompanies a wide variety of fabrics and colors. Available in both black and dark blue, you're sure to find a pair that suits any wardrobe.
A LARGE INFLUX OF OUT-OF-STATE LICENSE PLATES.
           If it is noticeable to us, you can imagine the local law enforcement teeming with excitement and waiting along the side of the road in anticipation of law infractions as happy vacationers are too excited to notice the speed limit. Watch your speed limit or you will contribute once more to the local economy.
            Change is inevitable. The season has arrived. Come join the season and be a part of the seasonal change. Relive your childhood memories by riding our school buses, give your guide a loofa and some Tide, and dance the night away in those stylin' neoprene booties.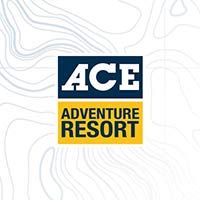 BY aceteam
Bringing you all the latest whitewater rafting, adventure, and all things ACE from the New River Gorge of West Virginia for over 40 years.
VIEW FULL BIO & ALL POSTS