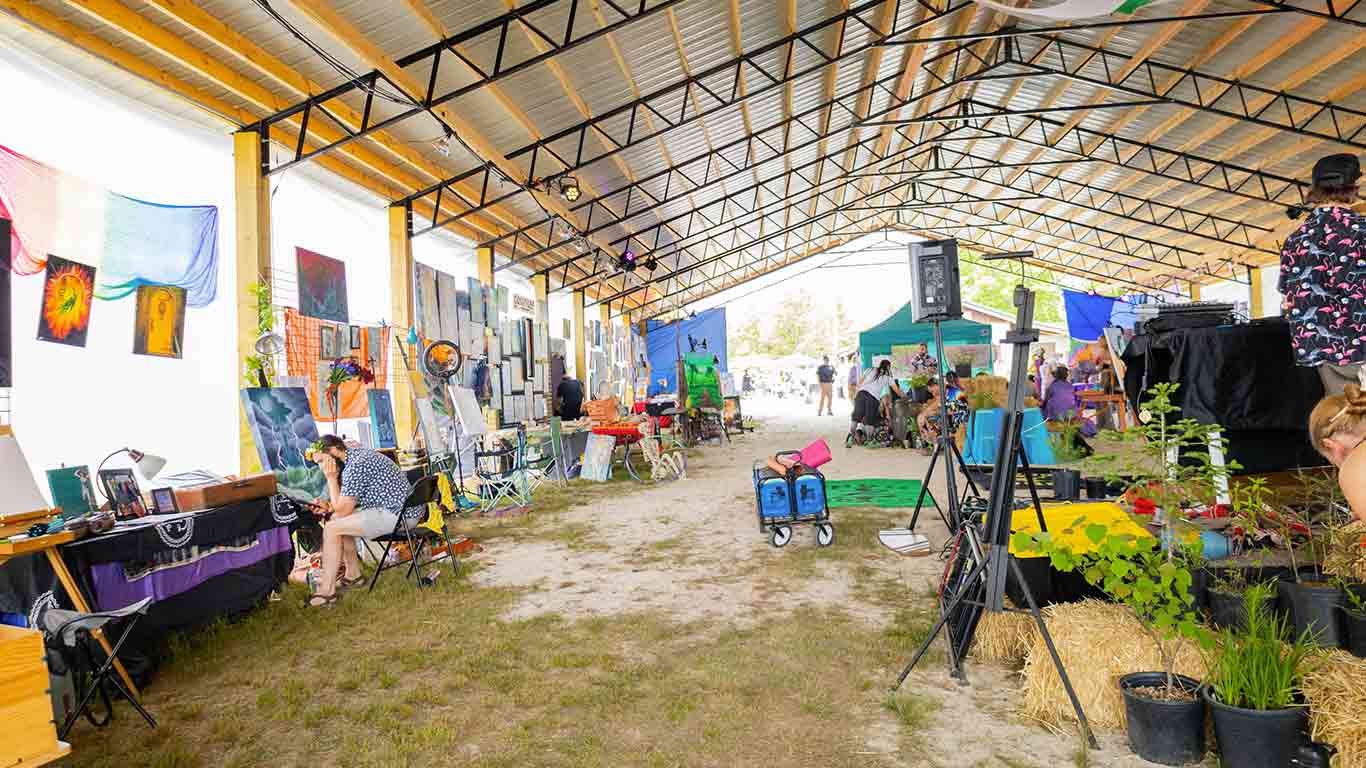 January 6, 2023
Art Events 2023
New Year's Resolution – Be More Artistic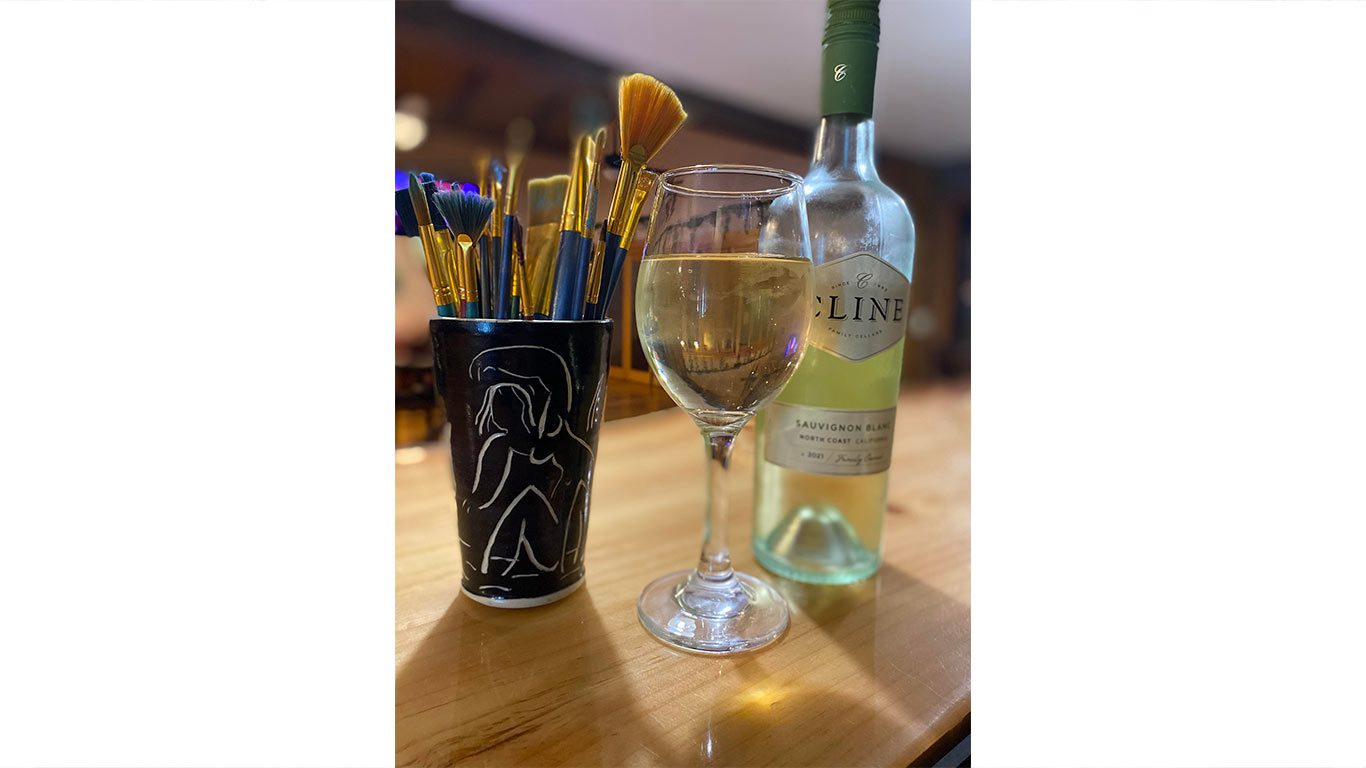 Here's a fun New Year's resolution, be more artistic! It's easy to be inspired by the natural beauty that surrounds us in the New River Gorge. This winter, we invite you to discover your inner artist at ACE Adventure Resort with a bunch of art-focused events. We are thrilled to be welcoming back local favorite Kelly LaCava with her Wild and Wonderful Paint Parties happening in February and April. The Pigment Sanctuary is hosting their annual Art Party in March featuring workshops, flow arts and live music. Whatever your skill level these art events will help boost your creative spirit and make your more artistic in 2023.
Paint & Sips
Ready to hang out, get creative with your friends and make new ones? Paint & Sips are the perfect way to get out and do something fun with your buddies. Originally introduced to the idea of paint and sip events in Salt Lake City, Kelly LaCava brought her talents to West Virginia in 2016 where she began teaching art classes for the Fayetteville Arts Coalition. In 2018, she began offering paint and sip parties to Southern West Virginia when she opened her own business! Whether you've been painting for years, or you are a complete novice, Kelly will guide you from start to finish to help you create your masterpiece!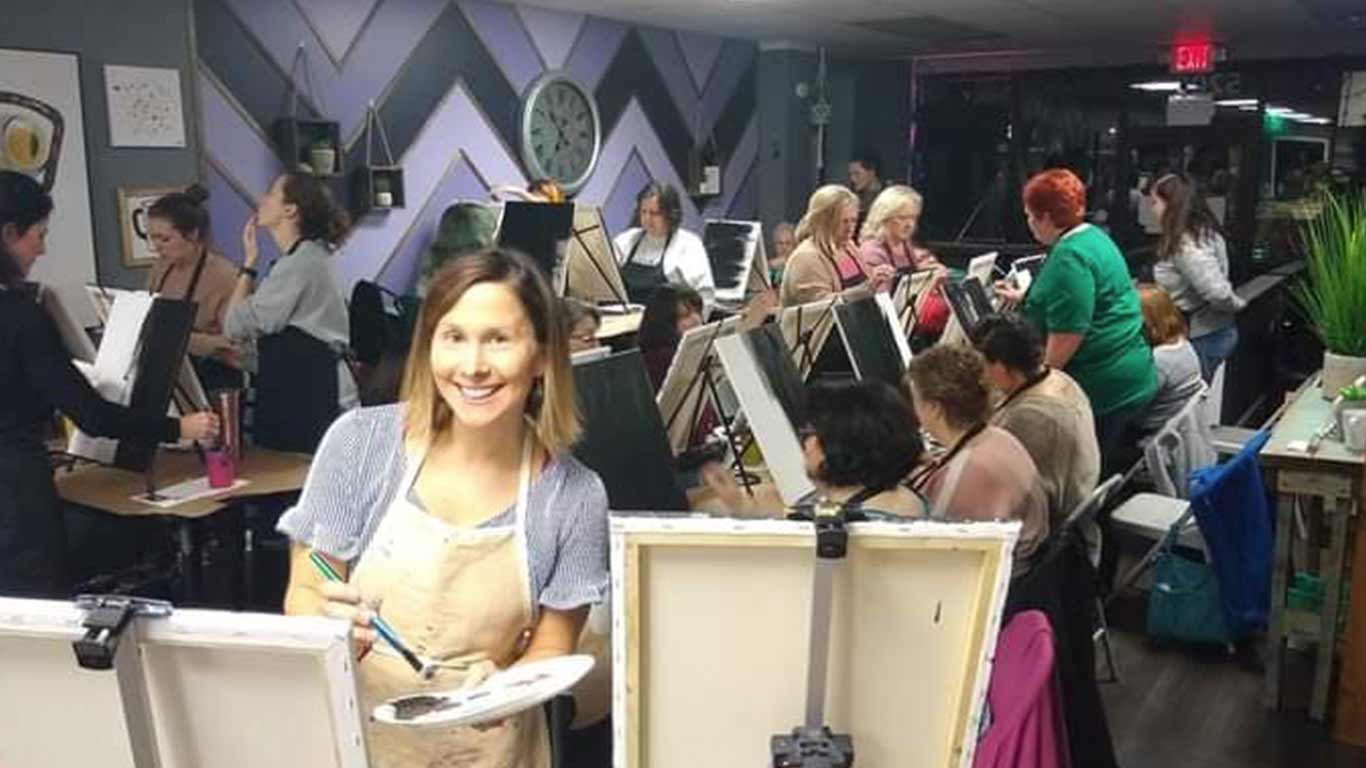 On Saturday, February 11th we will be painting the "Midnight Blossom" at ACE's Lost Paddle Bar & Grill starting at 6pm. Whether you are brand new to painting or a seasoned artist you will be able to create your own masterpiece at this event. Grab your crew and join us fireside for local brews, hand crafted cocktails, skillfully selected wine to please any palate. Food is available too and our chefs take on high quality American dishes when the restaurant opens at 4.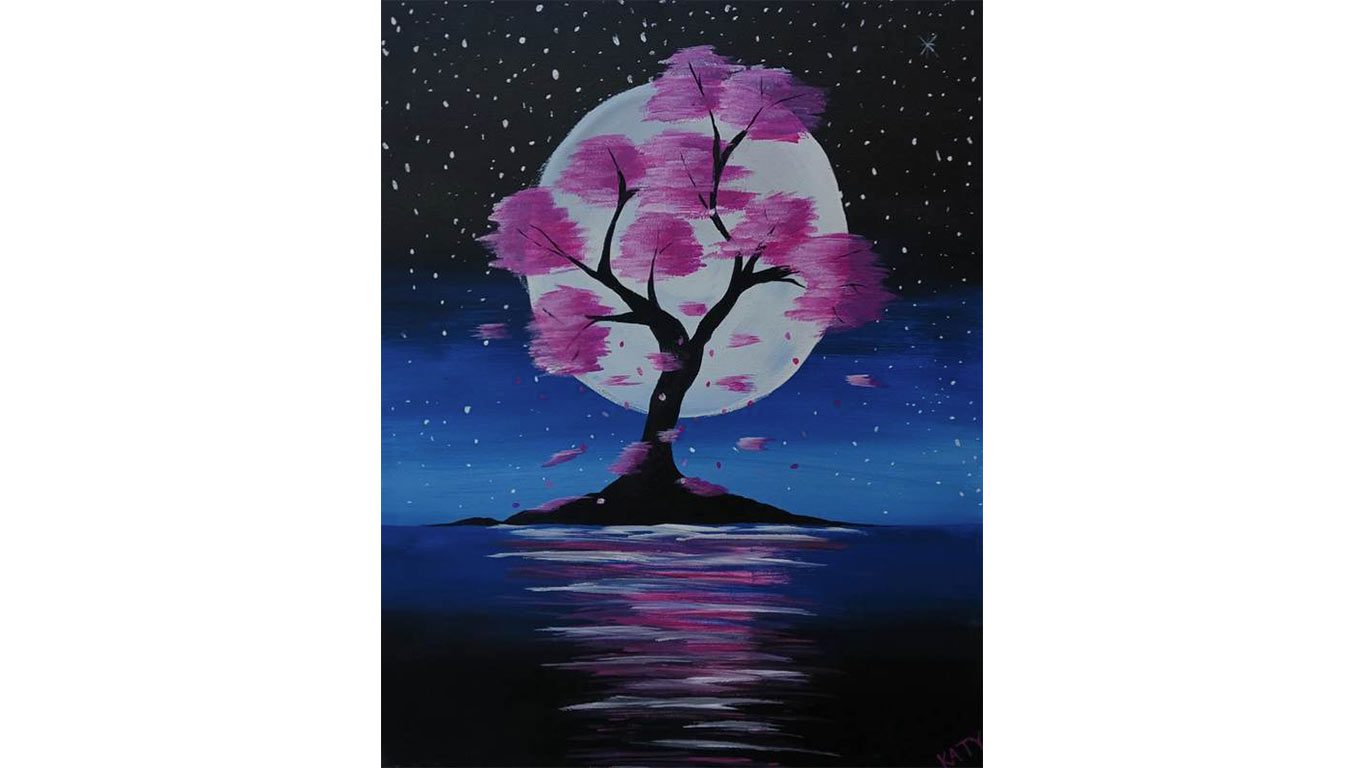 Cabin in the Woods
Whether this is a solo journey, a date night or a new experience for you and your friends, we encourage you to check out our lodging options at ACE Adventure Resort. With over sixty different cabins and great off-season deals why not make a weekend of it? Zip line, hike the trails, take in the amazing views from our overlooks and finally, relax in your very own hot tub. BOGO cabin deals last until March 31st, 2023!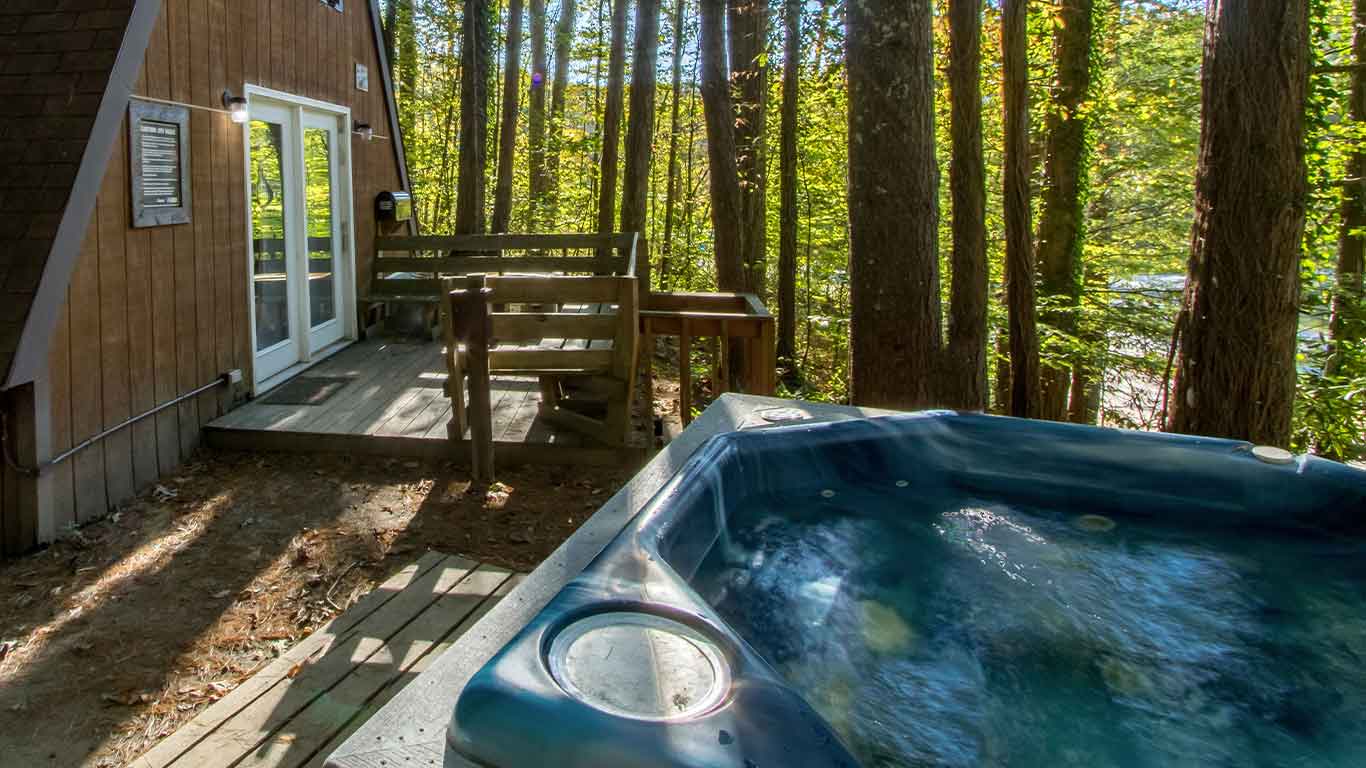 Pigment Sanctuary Art Party
If you are interested in exploring more of your artistic abilities or adding to them, be sure to check out the Pigment Sanctuary Art Party the first weekend of March. Here you will be joining the artist crew from the Mountain Music Festival for a weekend of education, fun and relaxation. Stay for the whole weekend or choose from our "a la carte" workshops. From watercolor technique and sculpture to flow arts and mediation and more, there is something for EVERYONE! Of course, it wouldn't be an ACE party without live music on Friday and Saturday night. This is truly a one-of-a-kind art party.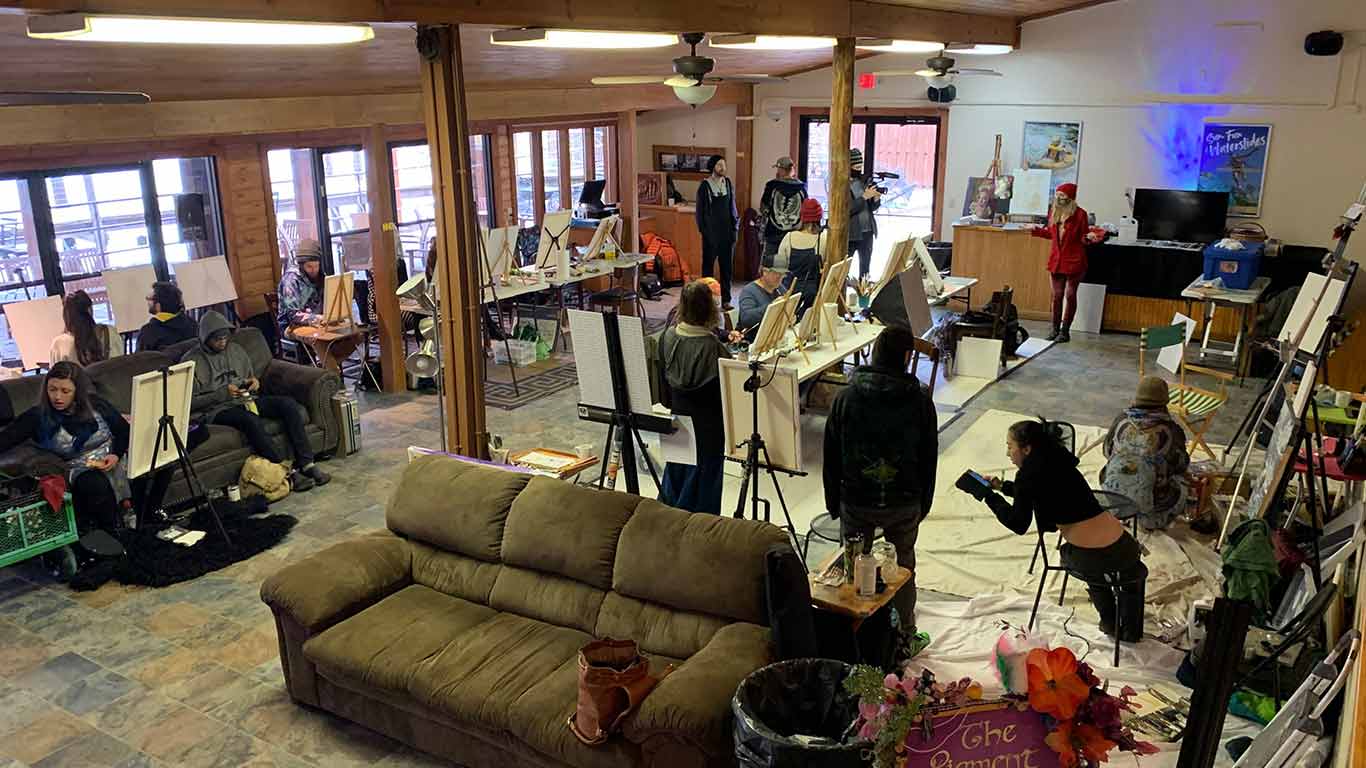 Get Out and Paint with Us
We know schedules can be hectic this time of year…don't fret, Kelly will be back April 8th or you can mingle with the amazing artists from The Pigment Art Sanctuary at Mountain Music Festival, the first weekend of June. Plus ACE always has something fun and exciting happening at the resort so be sure to check out our entire 2023 events schedule.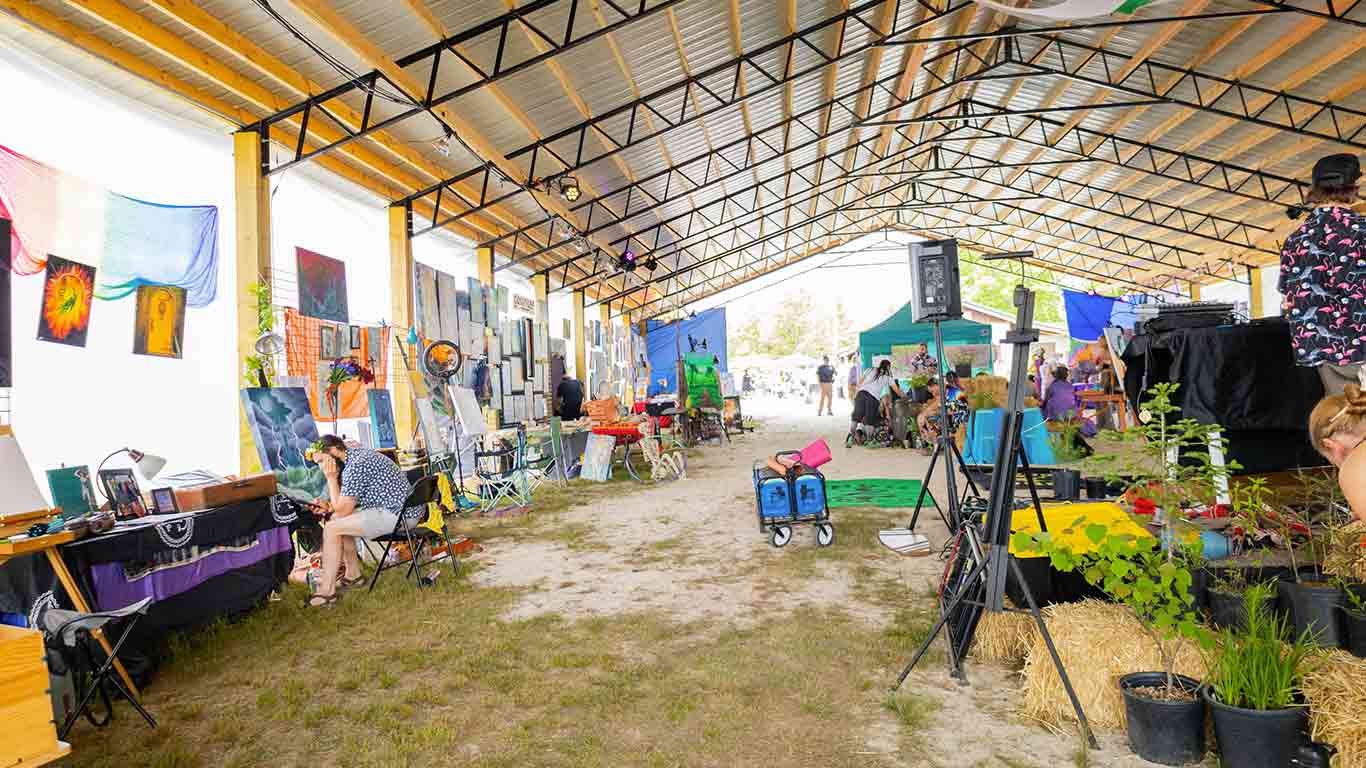 These art events happening at ACE this year will definitely bring out the creativity in you. Every one of our art events is geared towards folks with all skill levels. So whether you are a beginner or most talented artist we are always learning and growing. We invite you to sign up, participate and create something awesome with us this winter. If you do you will surely find that artist in you.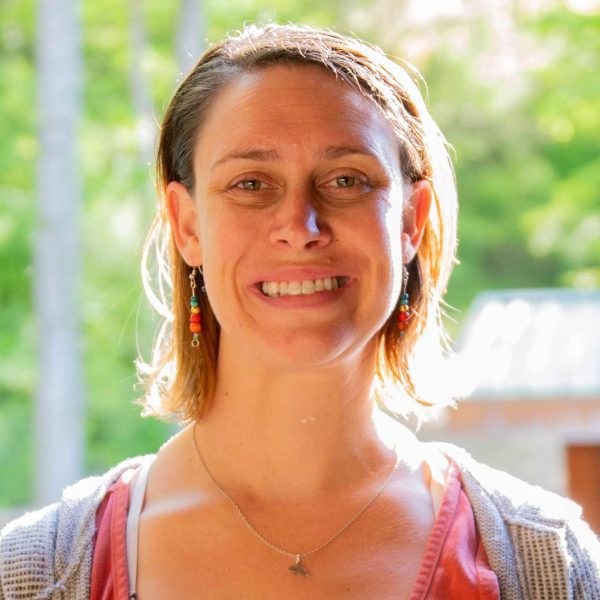 BY Jenny Varuska
Jenny Varuska is an outdoor enthusiast who enjoys everything the New River Gorge has to offer. When she is not outside you will find her coordinating weddings and assisting special events at ACE.
VIEW FULL BIO & ALL POSTS