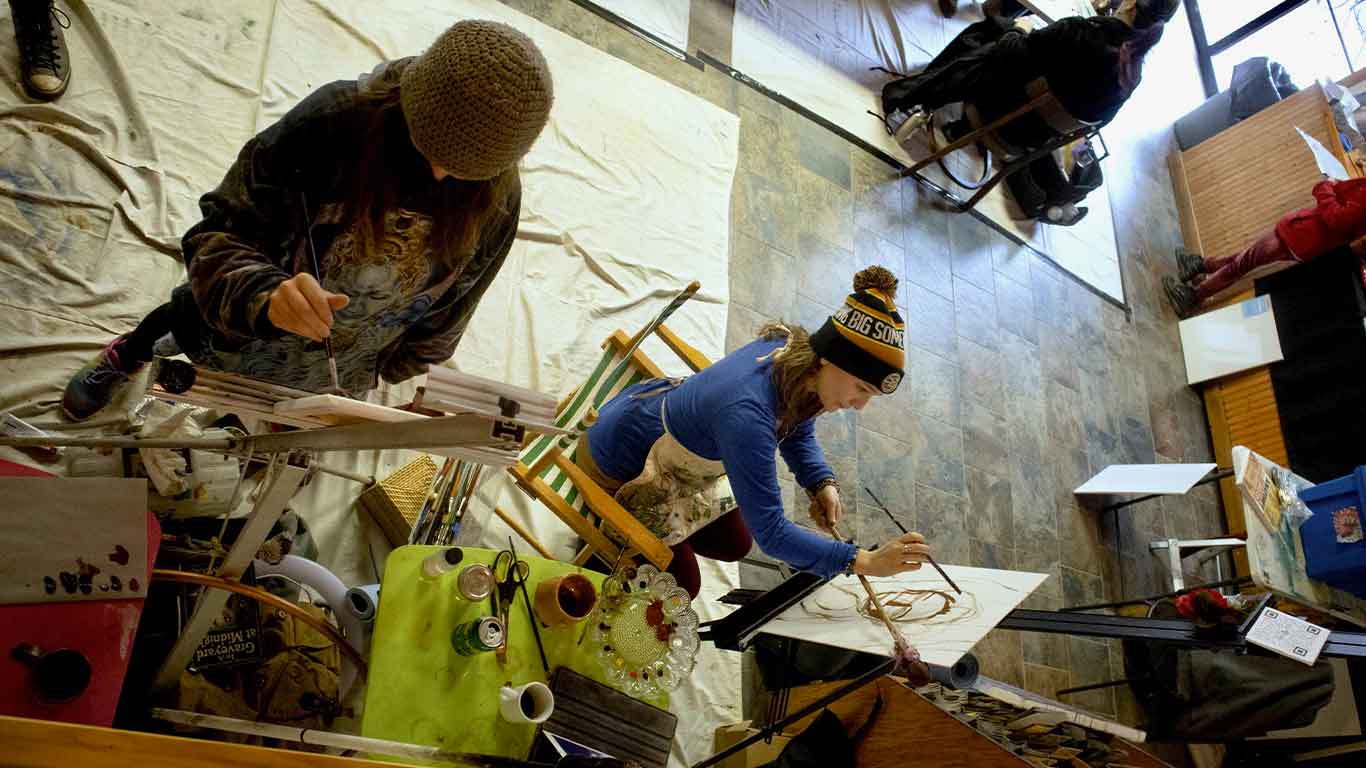 Pigment Sanctuary Art Party
March 3, 2023
March 4, 2023
March 5, 2023

Location: ACE Adventure Resort / The Lost Paddle
Pigment Sanctuary Art Party
Sling some paint with The Pigment Sanctuary at ACE this March. Join the Mountain Music Festival artist team for a weekend of education, relaxation and fun in the New River Gorge. Get the weekend pass and you will be set up to take workshops with our featured artists and learn flow techniques from your favorite performers. We will also be working in some yoga sessions to the overall schedule. The VIP weekend pass includes lunch and dinner Friday and Saturday.
Each day of art wraps up with live music inside ACE's bar/restaurant. Friday night Beat Kitty & Mr. Jennings is DJing our wiggle party and Saturday night Buddhagraph Spaceship rocks The Lost Paddle. Purchase tickets for the entire artist retreat weekend or "a la carte" pick and choose what you want to do. Cabins at ACE are available for the weekend too.
Event Schedule
Friday, March 3, 2023
9:00 am
Arrive/Meet & Greet
11:00 am
Yoga with Wild Roots
12:00 pm
Lunch Break
1:00 pm
Main Class - Introductions to Watercolor Techniques
1:00 pm
Intermediate Class - Mid-Day Meditation
2:00 pm
Intermediate Class - Mischtech-ish Explorations
3:00 pm
Main Class - Sculpture with Found Objects
3:00 pm
Intermediate Class - Guided Visualization
4:00 pm
Intermediate Class - Hoop, There It Is!
5:00 pm
Break
6:00 pm
Dinner
7:00 pm
Resonate Dj Workshop with Beat Kitty
8:00 pm
Mr. Jennings
9:30 pm
Beat Kitty
Saturday, March 4, 2023
9:00 am
Breakfast
10:00 am
Yoga with Wild Roots
11:00 am
Sacred Geometry 101
12:00 pm
Lunch Break
1:00 pm
Main Class - Introductions to Watercolor Techniques
1:00 pm
Intermediate Class - Mid-Day Mediation
2:00 pm
Intermediate Class - Mischtech-ish Explorations
3:00 pm
Let Your Personality Shine Through Your Artistic Brand
3:00 pm
Making Meaningful Art
4:00 pm
Introduction to Fuel Depot Safety
5:00 pm
Break
6:00 pm
Dinner
7:30 pm
Cacoa and Ecstatic Dance with Wild Roots
8:00 pm
Buddhagraph Spaceship
Sunday, March 5, 2023
9:00 am
Breakfast
10:00 am
Yoga with The Gaia Den
11:00 am
Weaving Our Web
12:00 pm
Round Table & Farewell
Event Workshops
Yoga with Wild Roots
Join Angie Conrad of Wild Roots as she guides intentional yoga meditations to kick off the mornings.
Introductions to Watercolor Techniques with Kaitlyn Page
Join watercolor artist Kaitlyn Page in this comprehensive beginner's class as she helps you navigate all the basics you need to start painting with watercolors. We will be covering different techniques to take your watercolor work to the next level!
Mid-Day Meditation with Selo
Let go of the stress of daily life and find peace of mind in this midday meditation with Selomon. This includes simple breathing and mindfulness techniques to help you have an awesome day.
Mischtech-ish Explorations with Lacey Vilandry
This workshop is an exploration in concepts presented by the Mischtechnik: a renaissance technique revived by Ernst Fuchs and used widely across the visionary art scene. For this we will be using acrylic paint and a paint medium on canvas. We will explore this glazing process to create a unique piece across two sessions to gain an understanding of the way light interacts with pigment to create luminosity from within the painting.
Sculpture with Found Objects
Isaac Preston has been creating sculptures for over 12 years and teaching workshops for over 6 years. He and his wife collaboratively own Rainbow Art Farms, where they both create lovely sculptural and wearable art pieces. In this workshop, Isaac will lead us through the unconventional craft of creating with found objects. Will he have a jar of random metal bits, screws, buttons and coins? Quite possibly. Are you welcome to bring your odds and ends that you've always thought, "That would be cool to make something with…"? Absolutely. This class will be a fun opportunity to interact with 3D elements, collaborate, share ideas and conversations.
Guided Visualization with Randal Roberts
Discover our "inner sanctuary" together through a guided visual meditation rich with imagery and inspiration – and then return to our sketchbooks and record our ideas for future works of art!
Making Meaningful Art with Randal Roberts
Making meaningful art & how to make your best work lecture / Q&A
(Also covers important design aspects to help create our best work, covering: 2 – D design basics / borders / rule of thirds / Golden ratio / power of 5 /symbolic vs Reference / where do good ideas come from and how to realize them, etc)
Hoop, There It Is! With Brittney Iso
In this class we will learn to utilize all the space around us while we are hoop dancing! We will explore taking the hoop high, low, wide and close. As well as play with going fast and s l o w. Please come get creative and take up space with your favorite hoop or borrow one of ours! ALL LEVELS WELCOME!
Cacoa and Ecstatic Dance with Wild Roots
The Spirit of Cacao is a heart opening, heart knowing plant medicine (most widely known as chocolate)~Cacao is 100% raw and naked, unroasted, free from fillers and sugar, it is an alchemical-nutritional, consciousness altering sacred plant, healer & teacher. ~Cacao is known to be an embodiment elixir, inviting us to ground into our physical bodies, our roots, our healing that needs expressed, our purpose. ~In this event, you will experience a ceremonial bliss ball of sacred cacao, guided breath and followed with conscious movement. You will be guided and supervised by a certified cacao ceremony facilitator. Immediately following the cacao blessings we will begin the free flow dance experience.
Sacred Geometry 101 with Summer Blake
Delve into the mechanics of sacred geometry as a tool to enhance and expand your creative process. In this workshop, you will learn how to create and embellish core sacred geometry structures such as the Flower of Life, the Torus, and the Platonic Solids. We will also uncover the symbolic significance of essential sacred geometry forms in order to utilize them meaningfully in your work. Basic materials will be provided for the experiential portion of the workshop. Come prepared to explore and create!
Consent Culture Conversation with Gina Mcgrath
Consent Culture Initiative(CCI) is a grassroots organization created to prevent violations of consent and gendered violence at festivals and in creative communities. They have been in operations for over 7 years and have supported over 10,000 people through providing education, community discussion facilitation, report intake, and peer-support personnel staffing. They believe that we ALL have learning to do in order to live in a consent culture, and the best way forward is with compassion and accountability. Consent HQ is a bite sized version of the full Safer Spaces Program and provides an information booth as well as education opportunities during the event.
Yoga with The Gaia Den
This final yoga invitation will be a gentle wake up and smooth transition into the Weaving the Web Workshop. Come settle in and open up. Feel free to bring your journal, your sketchbook, or just yourself.
Weaving Our Web with The Gaia Den
We are our own magicians. We are our own heroes and healers. What shadows are you choosing to emerge from? What power are you choosing to step into? Stand in front of the proverbial mirror of self, connect through guided breath, sound and smoke to these intricate, powerful layers of self and step into the full flame of who you are becoming….. and insunbecoming. Layers of power, layers of peace. We are the weavers. We are the woven. We are the web.
Resonate Dj Workshop with Beat Kitty
Djing is not just about putting two songs together over and over. It's a story. It's a way to express yourself and tap into your audience. Learn how to dynamically mix to elevate your performance and bring your audience to new heights.
Introduction to Fuel Depot Safety with Larry Garland
Introduction to Fuel Depot Safety with Larry Garland
Join Mountain Music Festivals fire arts coordinator and flame effects operator Larry (Dragoonis Flame) Garland. For Introduction To Fire Prop Extinguishing. **This is not a full introduction to fire performance and fire arts safety workshop. If you would like to attend a full fire safety workshop with Dragoonis Flame to become fire safety personnel certified please contact him directly to schedule your classes** In this workshop we will cover the correct ways to extinguish a variety of fire props. You will learn when and how to safely use a fire blanket or a fire extinguisher. This is a live fire workshop open to all skill levels. At the end of this workshop, you will have the knowledge and confidence to safely extinguish your props, a ground fire, a fuel depot fire, and a flash fire on an artist. Please feel free to bring any fire props you may have questions about with you to the workshop. Workshop requirements Wear organic fiber clothing.( cotton, silk, jeans…) Bring a cotton bandanna Bring something to take notes.
Let Your Personality Shine Through Your Artistic Brand with Shannon Shine
Let Your Personality Shine Through Your Artistic Brand with Shannon Shine
Shannon Shine discusses the power of owning your artistic magic and investing into your creative character. Who are you as an artist? How do you want the world to remember your artistic legacy? What are you doing to spread the message behind your artistic journey? Dive into the vision of your artistic character and let the world get to know the messages behind the visions you've created. We will also discuss a touch of social media marketing and intention setting to create the audience you deserve. Shannon is not only an artist but also co-founder of Bring Me 2 Life Network and Shine Time Studios, a podcaster, musician, author, and community builder that wants to help artists share their work through various platforms and audiences. Find out more at www.ShantasticShine.com or www.BringMe2Life.com
Weekend Menu
Friday
Lunch – Pizza Buffet
Dinner – Spaghetti Night with salad and garlic bread.
Saturday
Breakfast – ACE's Breakfast Buffet
Lunch – Burrito & Taco Buffet
Dinner – BBQ Chicken, Pulled Pork with Sides and Veggies
Sunday
Breakfast – ACE's Breakfast Buffet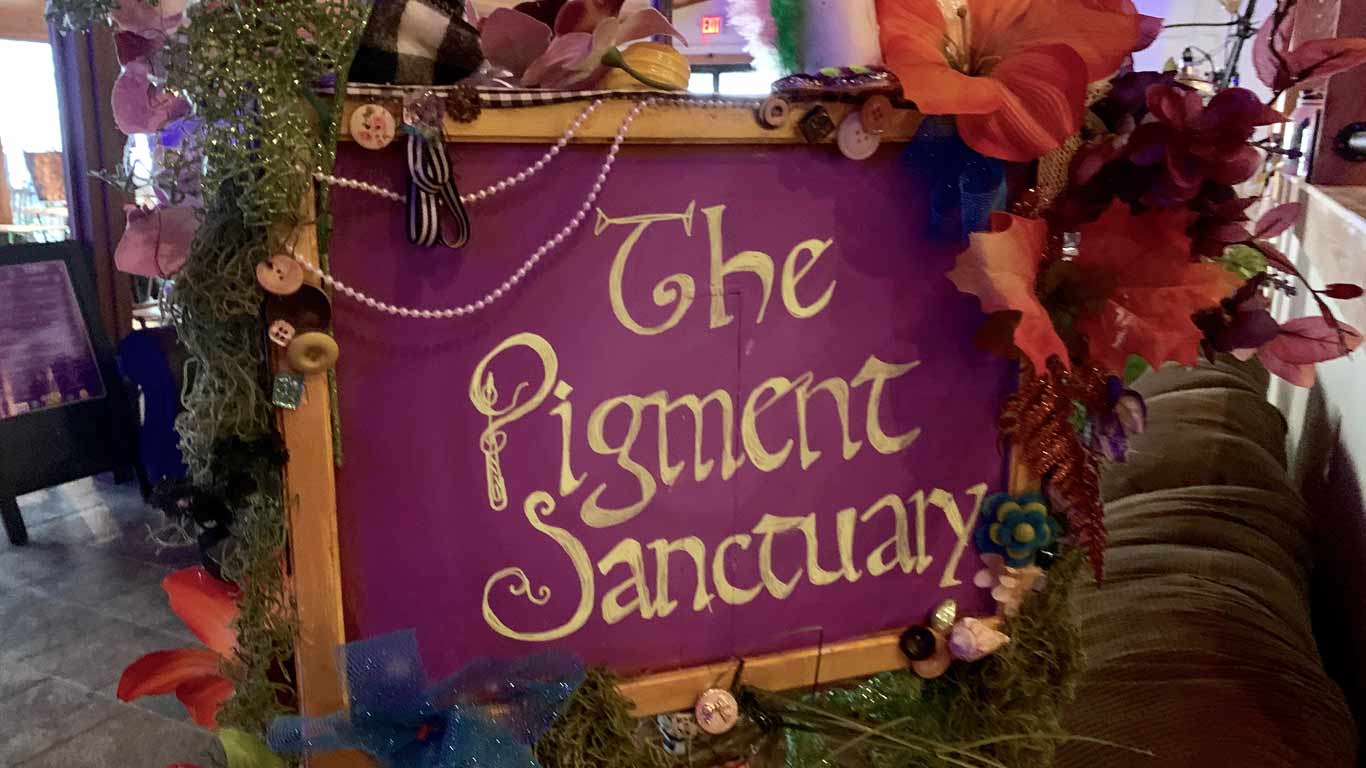 The Pigment Sanctuary
The Pigment Sanctuary artist collective came together over eight years ago as a bunch of artists wanting to go to concerts and paint all the time. There's a special comradery that is born out of spending weekend after weekend at festival after festival, painting after painting. We quickly realized that what we could create together was better than competing against each other. We would set up galleries under the same tents, sometimes as small as a 10×10 canopy, sometimes a circus tent that demanded two medium-sized elephants to erect the poles. We had as many triumphs as we did tragedies, and the ones who stuck around through adverse conditions, and even a tornado once, are the ones that make up the Pigment Sanctuary.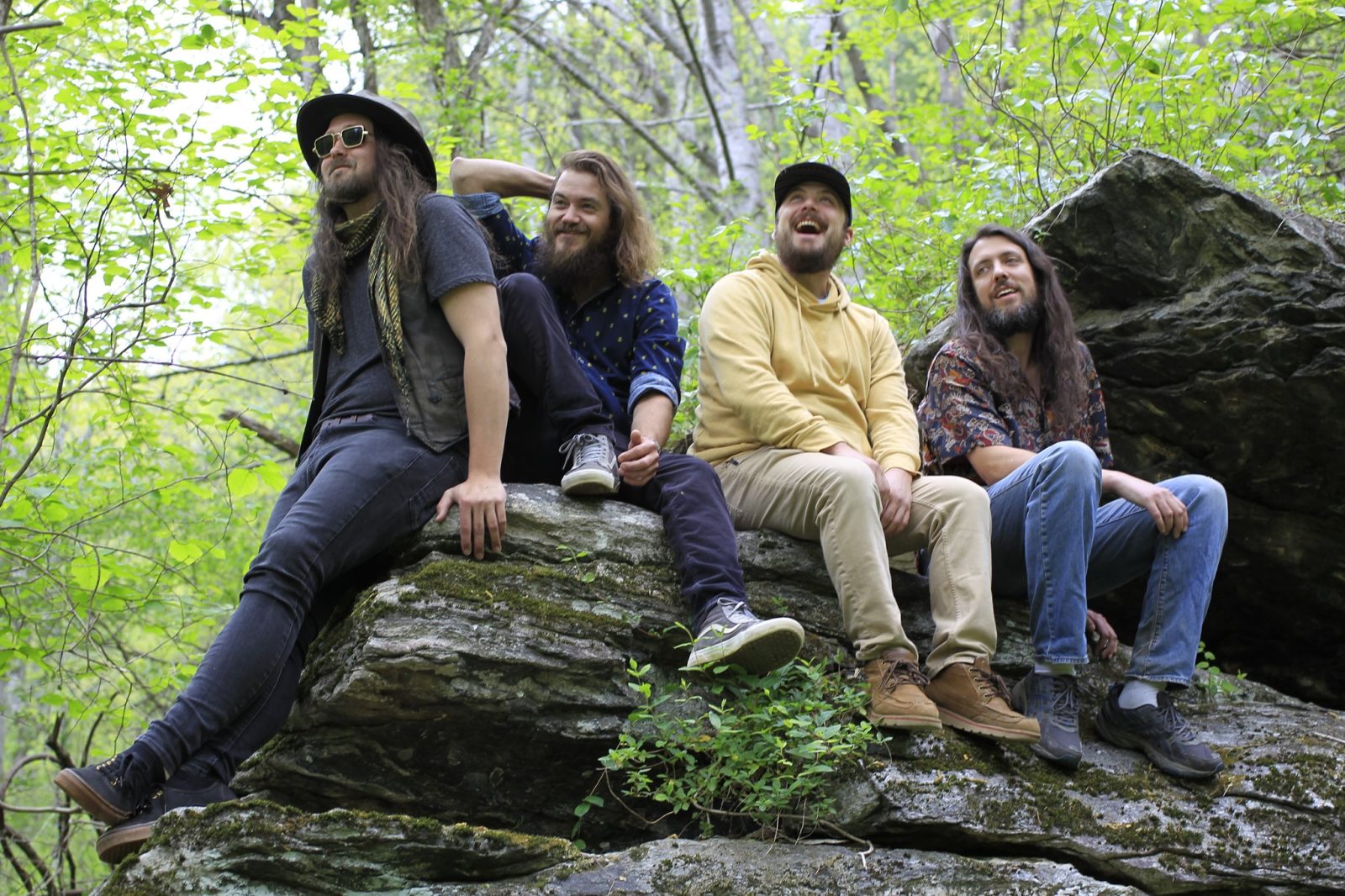 Buddhagraph Spaceship
Buddhagraph Spaceship is an American rock band from Asheville, North Carolina with roots stretching from the old time to the far side and all foundations between. Creating a bridge between acoustic and electronic improvisation, they blend elements of Funk, Jam, Folk, Bluegrass, Gypsy Jazz, Americana, Progressive Rock, Reggae, and much more to achieve their eclectic sound. With a passion for creativity and the motivation to push boundaries, the band functions upon a musical paradigm for the further of artistic expression.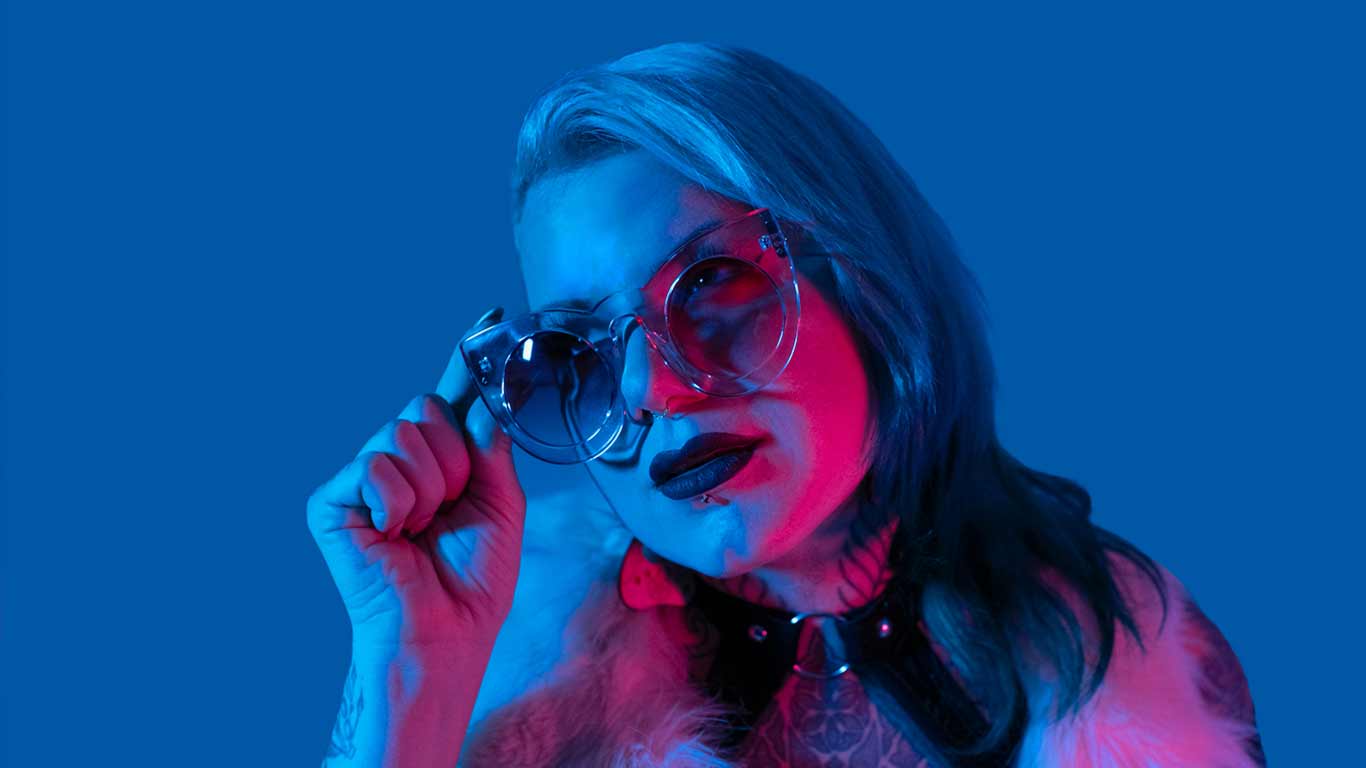 Friday DJ – Beat Kitty
Beat Kitty Is the Heavy-hitting, Genre Defying, bass-driven powerhouse you've been looking for… Grounding-breaking rhythms and booty shaking beats make up the dynamic and playful producer/dj combo known as Beat Kitty. Her sets are ecstatic and dance-floors infectious; blending genres, skill, and a lot of low-end filth for the enjoyment of all.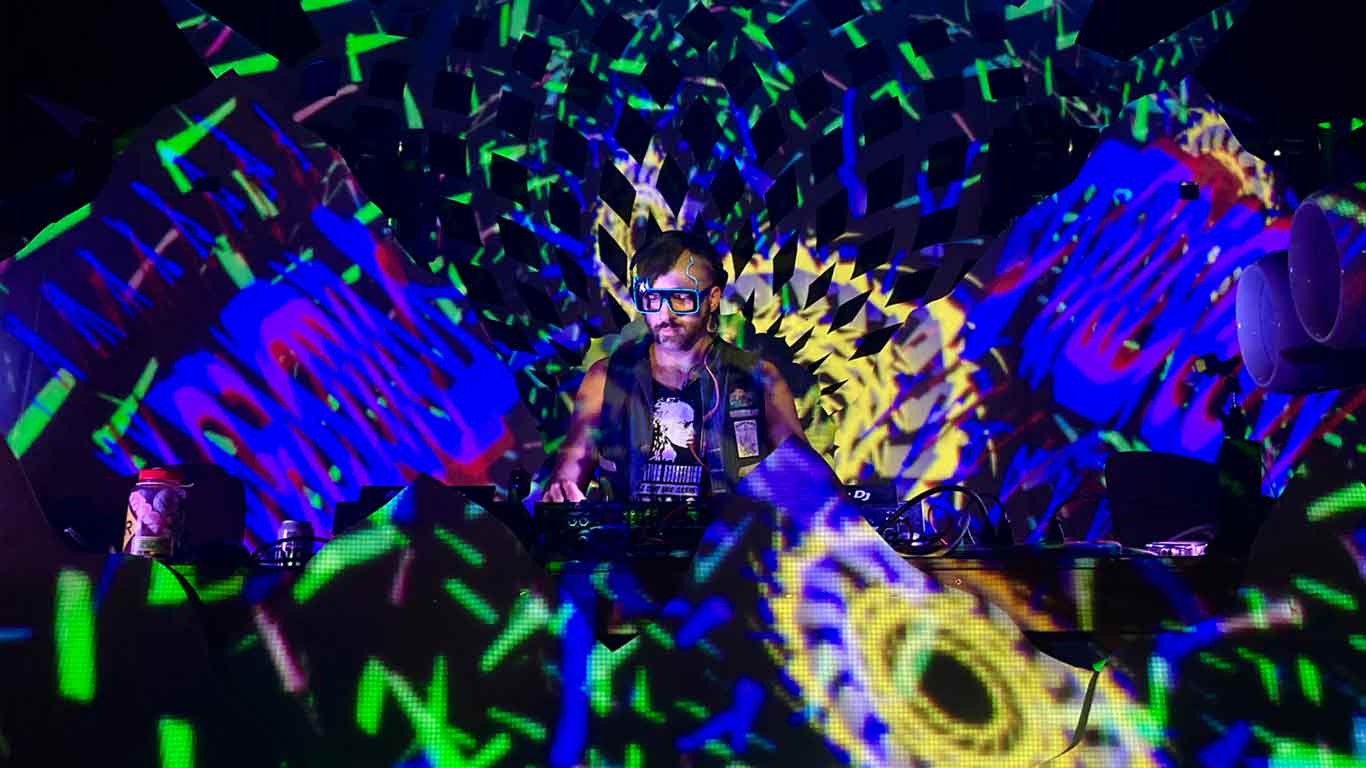 Friday DJ – Mr Jennings
A sophisticated technique for the delivery of squidges, squooshes, bleeps, blops, and other peculiar sounds. Best administered through a wall of subwoofers at an assembly of gyrating humanoid creatures. Sounds like: "a psychedelic after-school Satan Club for Furiosas and Lost Boys"
See also: "going to a fancy southern banquet to drink malt liquor out of plastic gasoline jugs"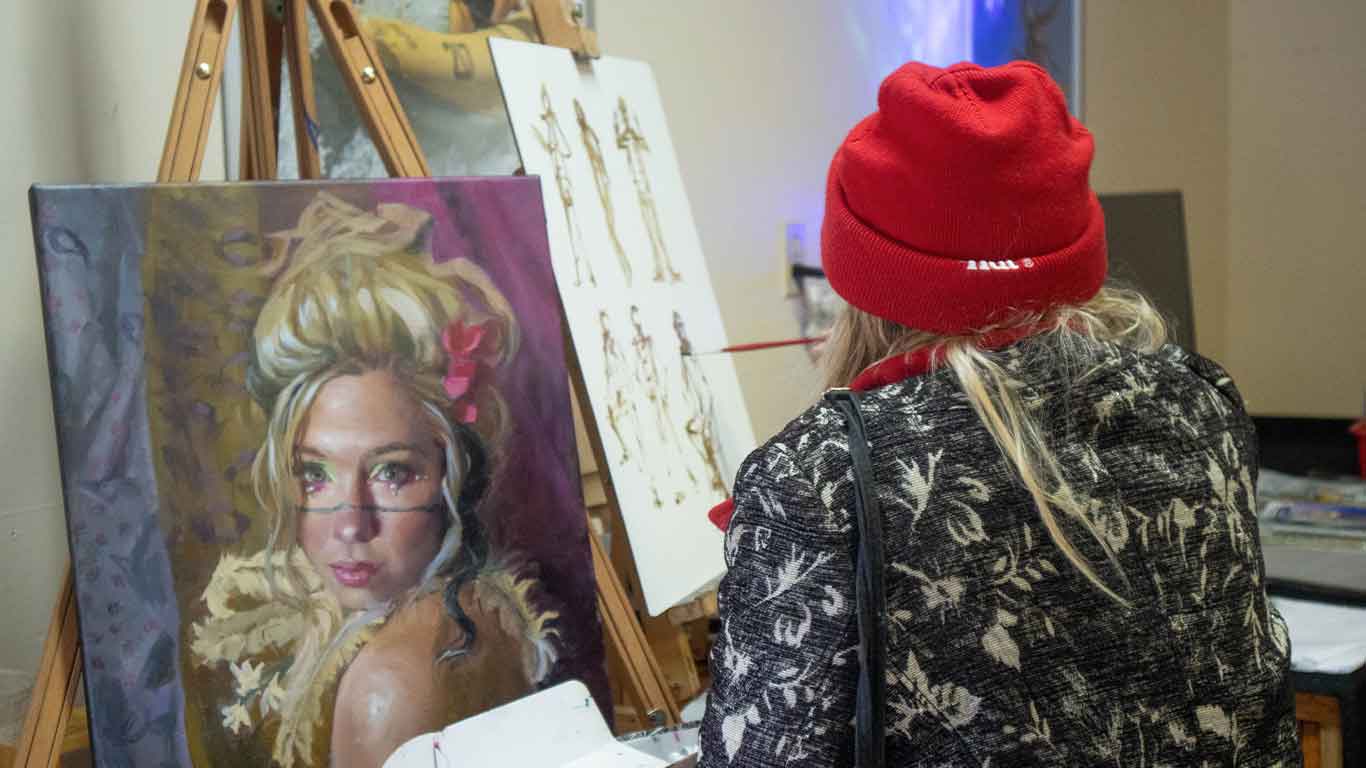 Join the Facebook Event!
Follow our Facebook Event if you're interested!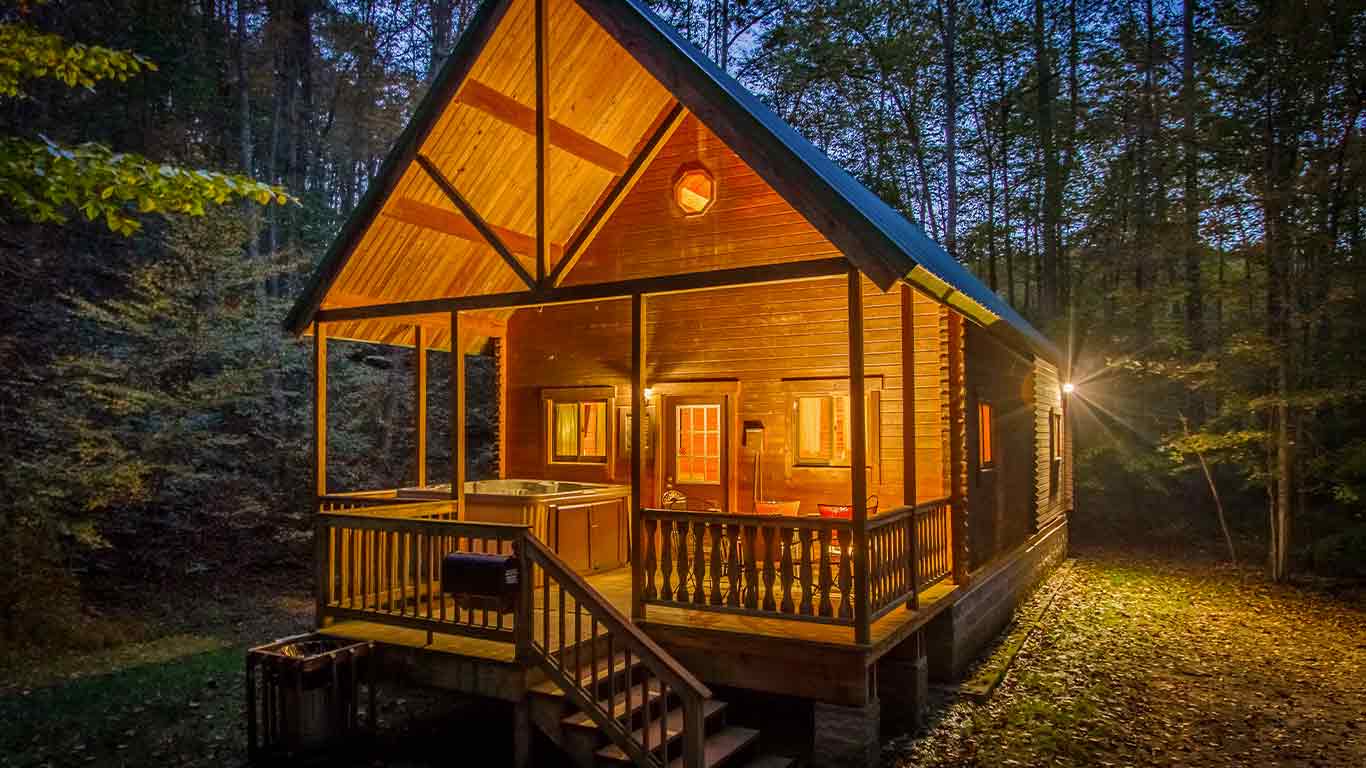 Cabin Rentals
Cabin rentals are available through ACE Adventure Resort during the winter months. Unwind after a night of dancing in your own hot tub on the deck.Take advantage of our buy one night get the second 50% off deal.
Individual bunks in our Bath & Bunkhouse are also available under the Art Party Tickets. This is hostel style lodging.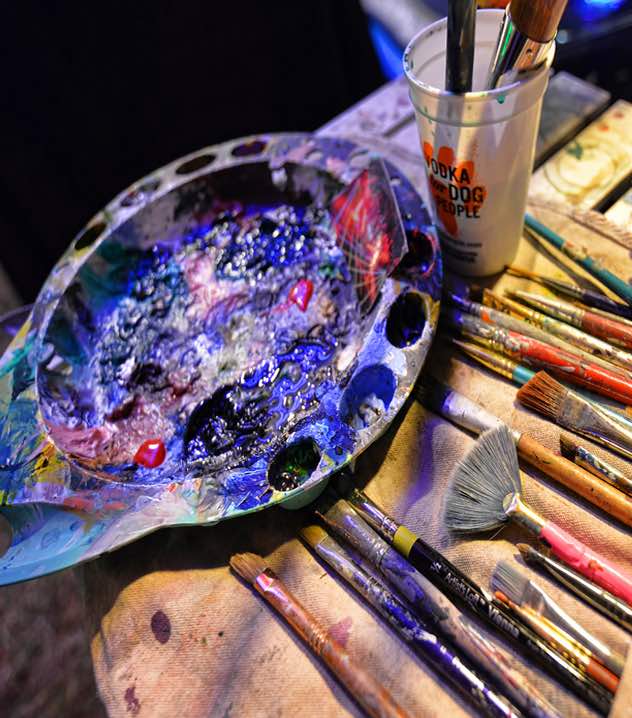 Supplies Needed
Please bring these required supplies for each workshop.
Notebook for all workshops, pen/pencil & yoga mat.
Watercolor Workshop – Winsor Newton Watercolors- either the professional tube paints or Cotman half pan of 12 colors, Princeton Velvetouch Brushes or Elite brushes, Canson XL watercolor paper, Dr. Martins Pen White Ink, and Duck clean release painters tape. (Some supplies provided, but if you wish to continue your practice it's best to bring your own!)
Mischish Workshop – Acrylic paints, canvas or canvas paper, easel, and brushes.
Geometry Workshop – compass, straight edge may also be of use.
Fire safety Workshop – wear fire safe clothing (cotton, or any organic material) your fire prop. Cotton banana, notebook and pen.
Sculpture Workshop – some basic sculptural items will be provided but if you wish you bring any odds and ends that you would like to make a sculpture out of, please do! This may include nuts and bolts, broken dishes or toys, really anything your heart desires!
Hoop Workshop – hulahoop, or use one provided.
Staff and double staff Workshop – staff or use one provided
Pigment Sanctuary Art Party Gallery
Related Events