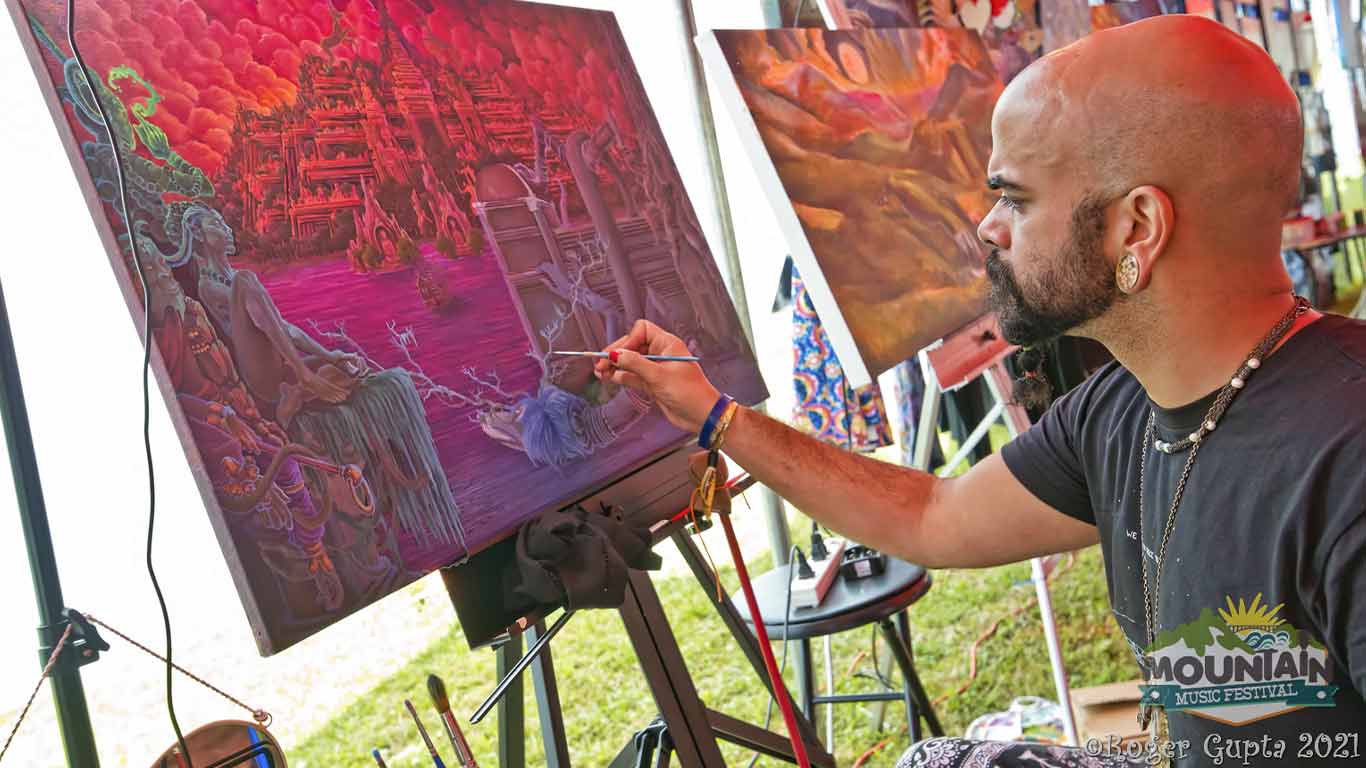 December 1, 2021
Epic Art Party at ACE
Home
|
|
Epic Art Party at ACE
Who's ready to get together this winter, sling some paint, dance and party with all you're your art buddies? This February The Pigment Sanctuary, who are featured at Mountain Music Festival each year, are putting together an epic art party you will want to attend. February 4th & 5th will be an educational and recreational retreat for visual and flow artists of all skill levels, followed by evenings of live music, art and performances. Nestled in the beautiful New River Gorge National Park at ACE Adventure Resort means cabins are available right on site. Tickets are on sale now including weekend passes, individual workshops or just the nightly concerts. Let's get together, get creative and have some fun!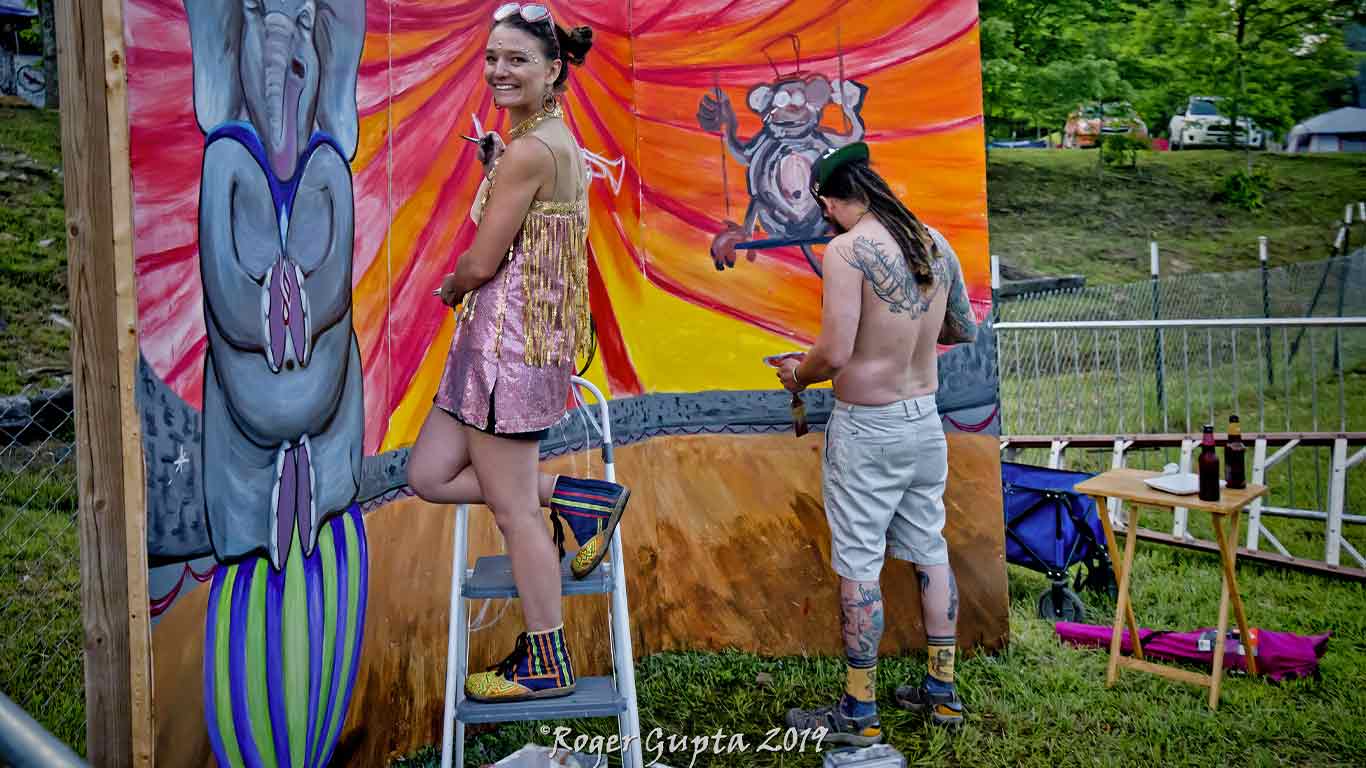 Workshops with The Pigment Sanctuary
Spend the weekend taking part in beginner through advanced art workshops with a group of amazing artists. Featuring a talented group of artists from The Pigment Sanctuary. This collective of artists has been curating the art gallery at Mountain Music Festival since 2015 and are no strangers to ACE and the Mountain State. Currently they are working and living in Southern West Virginia with plans to make visual art a community staple while spreading the love for their crafts. Highlighting the weekend will be Alyse Firefly's The Portrait in Oil workshop where everyone will paint a portrait from start to finish in oil. Plus there will be Yoga sessions in the morning, flow workshops, beginner classes and more. Sign up for a weekend's worth of classes or pick and choose which ones you want to participate. Check out the complete workshop schedule to plan your art party weekend.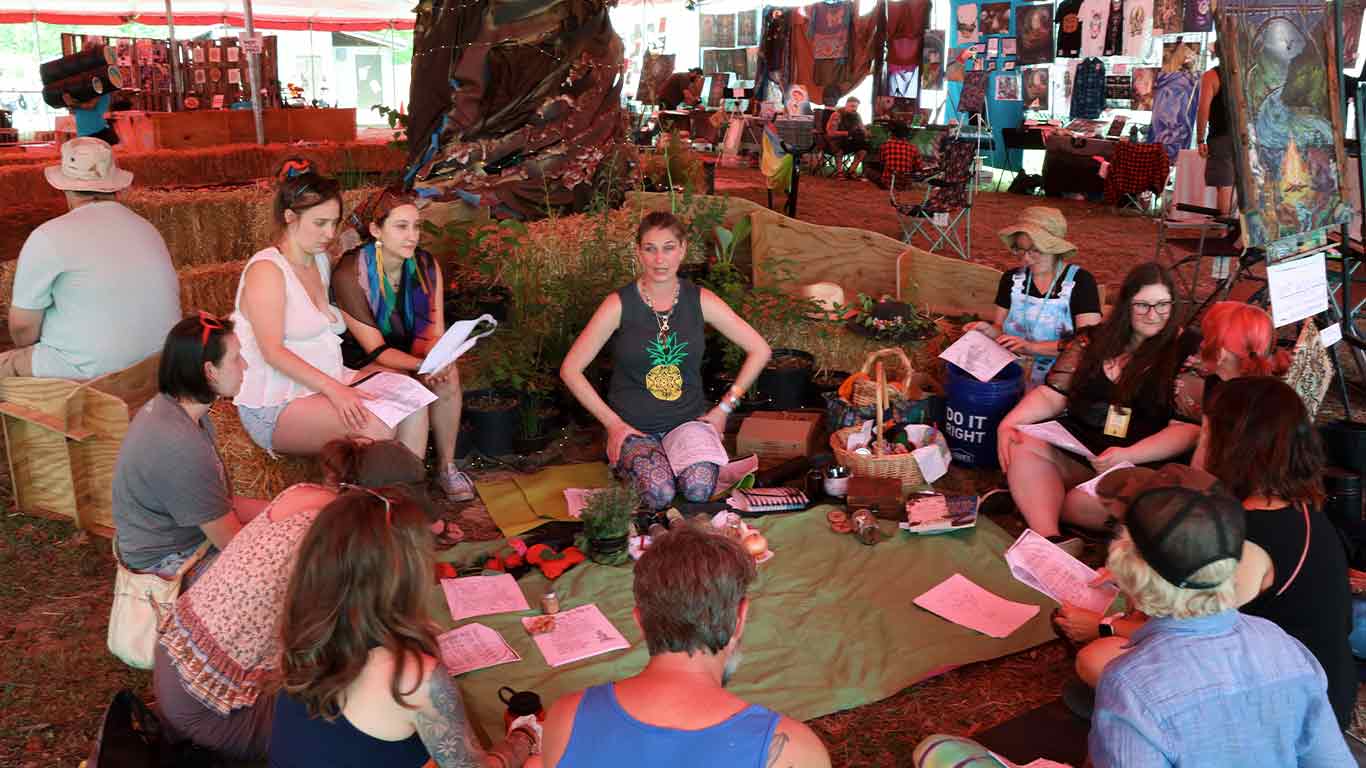 Live Music at The Lost Paddle
Slinging paint and live music goes together like Mountain Music Festival and The Pigment Sanctuary! Friday night is our Wiggle Party with Psynatra and DJ ThirdOrder. Saturday night we are rocking with two bands at ACE's The Lost Paddle. The Mighty Good Times kicks things off with their rock n' roll/Americana mix followed by Dr. Bacon's Appalachian funk, grass and rock & roll. Dr. Bacon's live experience is truly a spectacle to behold, bringing the audience on a musical journey that lulls and spikes in energy, caressing ears with lush beauty and whipping crowds into a tribal romp, shaking booties and shedding inhibitions. Nightly tickets are available for attendees who just want to attend the concerts for only $10 in advance.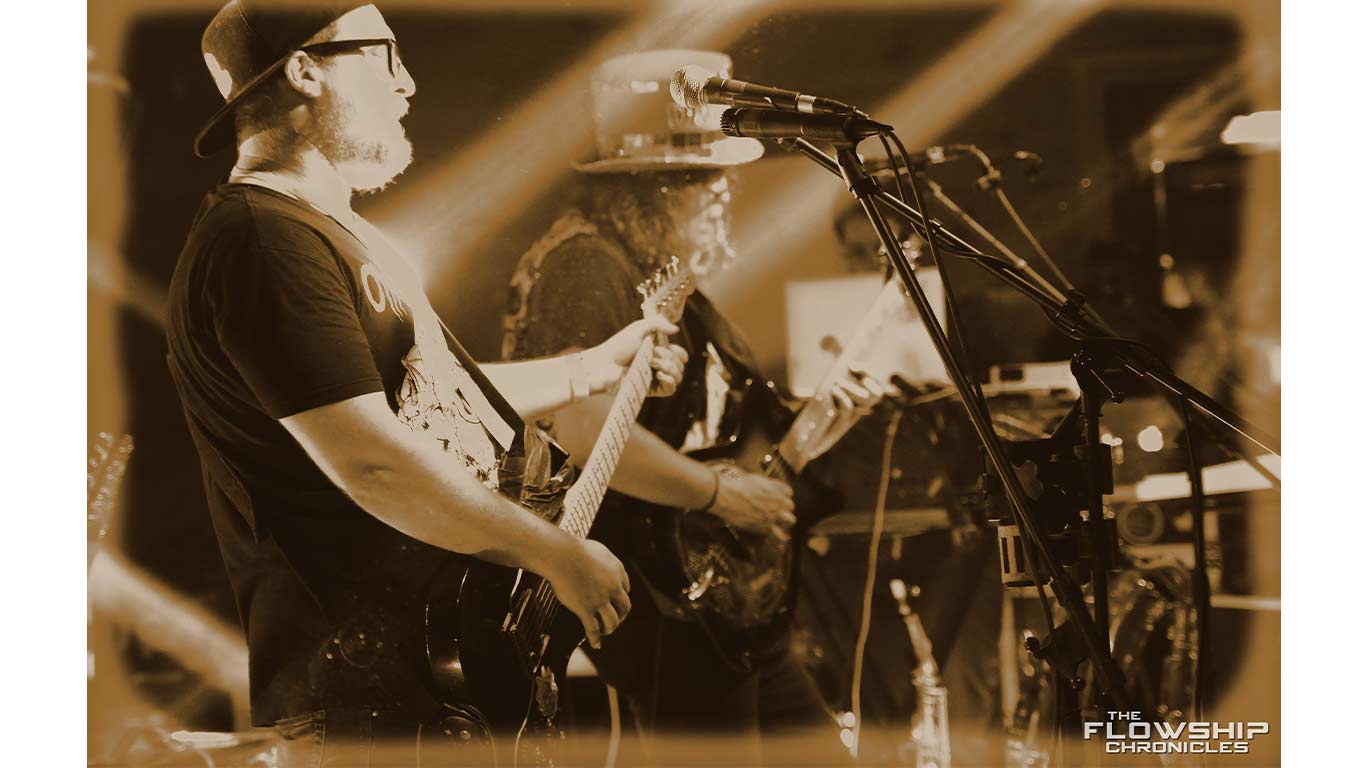 Get Away & Relax in the New River Gorge
Winter is a beautiful time to visit the New River Gorge National Park. ACE Adventure Resort has over 60 cabins spread around our 1,500 acre property where you can relax and recharge. After a day of painting and dancing what better way to unwind than a soak in your very own hot tub! There are also some incredibly beautiful hiking trails right at the resort and close by in the National Park. Need a bit of adrenaline added to your weekend? Check out our zip line trip that takes you from cliff top to cliff top along the rim of the New River Gorge. Winter in West Virginia is a gorgeous time of year.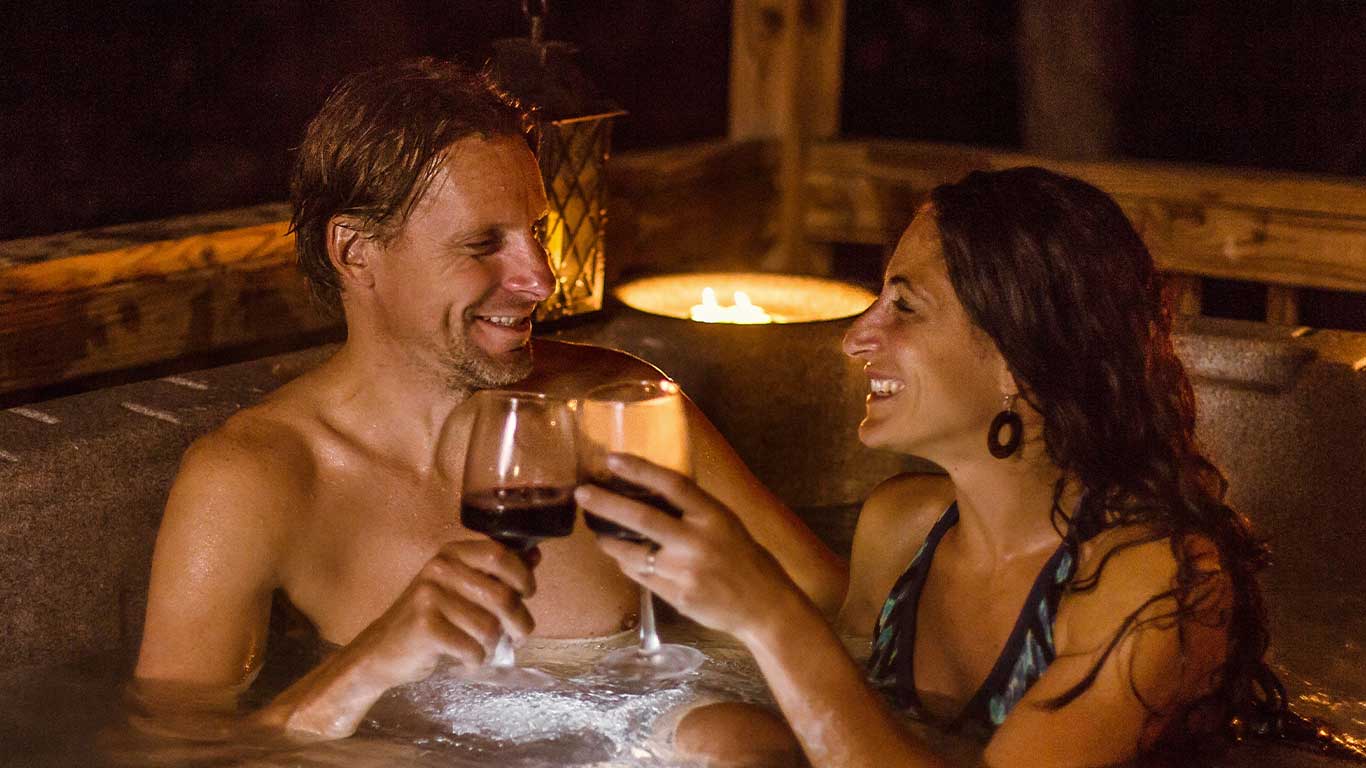 Tickets On Sale Now
Weekend packages including all the workshops, live music and yoga you can handle for only $125. Pickup the VIP package and we got lunch and dinner for you Friday and Saturday. Just looking to take one class? Not a problem as you can sign up and purchase individual workshops as well. There are also concert tickets available for folks just wanting to jam with the live music each night for only $10 in advance. A limited number of cabins rentals are also available onsite through ACE.  If you love art and music you don't want to miss out on this epic party with The Pigment Sanctuary happening February 4th& 5th at ACE Adventure Resort.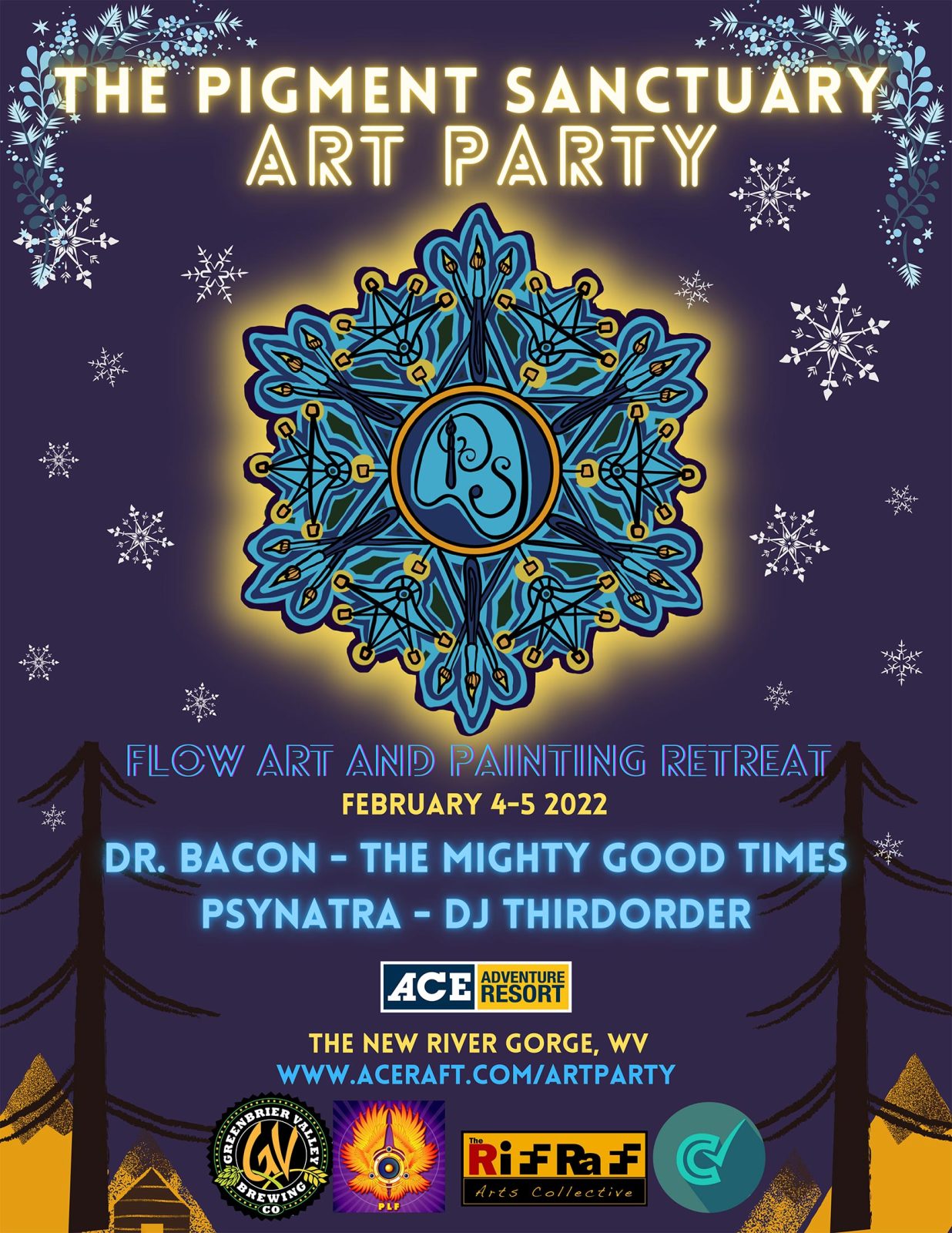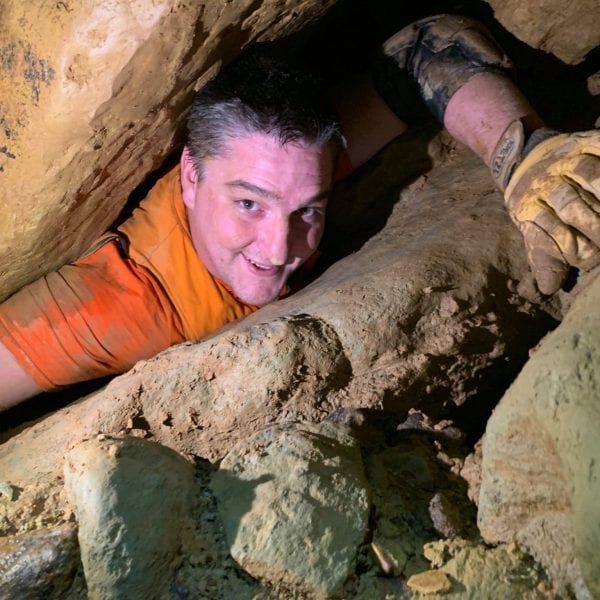 BY Chris Colin
Chris Colin is a raft guide, whitewater kayaker, active caver, and as Special Events Coordinator at ACE he manages, promotes, and executes special events like the Mountain Music Festival.
VIEW FULL BIO & ALL POSTS
RELATED ADVENTURES