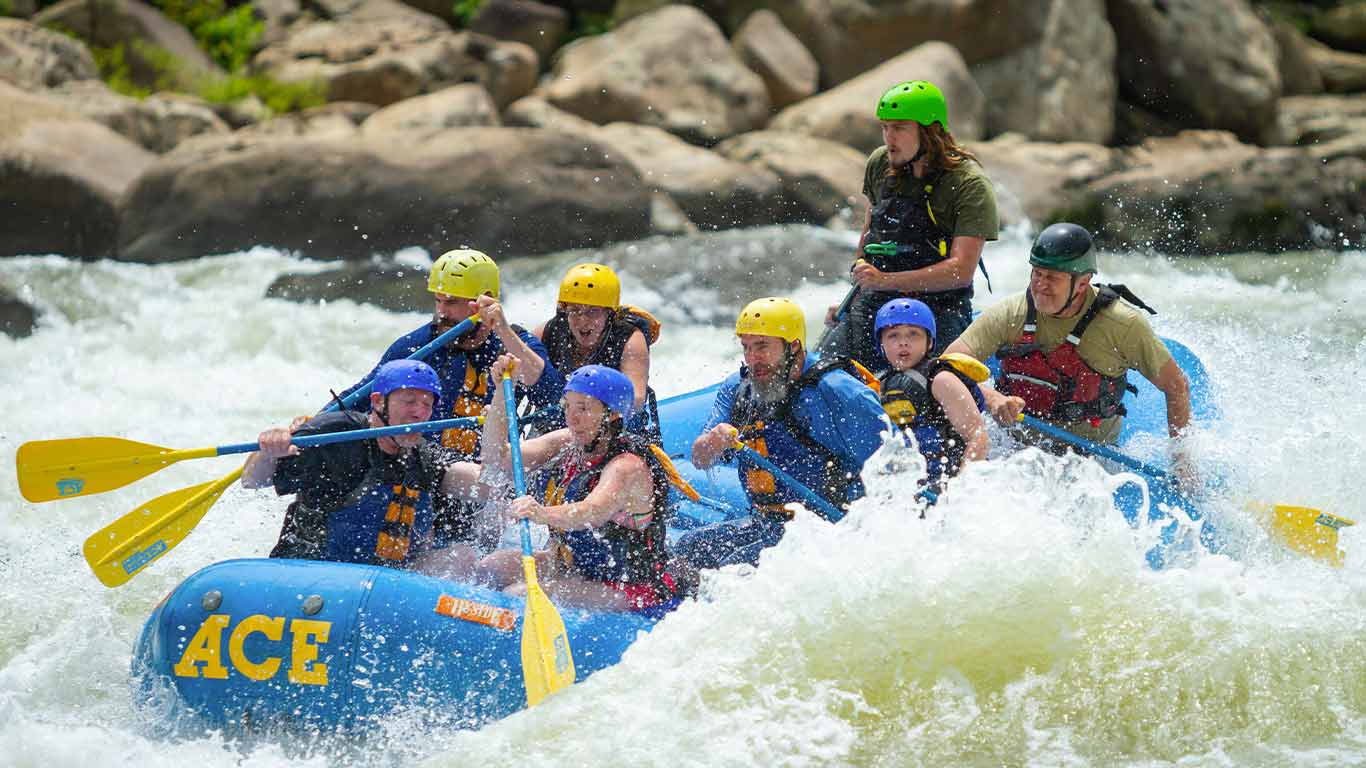 January 12, 2021
Rafting In The Rain
Home
|
|
Rafting In The Rain
Rafting In The Rain
"The wind howls, roaring through the trees and bringing with it the smell of moisture. From the bottom of the New River Gorge, the sliver of sky seen above reveals dark, swirling clouds. Looking downstream, we notice a wall of water approaching, and not from the huge waves like the whitewater rapids before. Instead, this is a wall of rain falling from the sky. The downpour makes its way towards us, rippling the river's surface as it moves closer and closer . . ."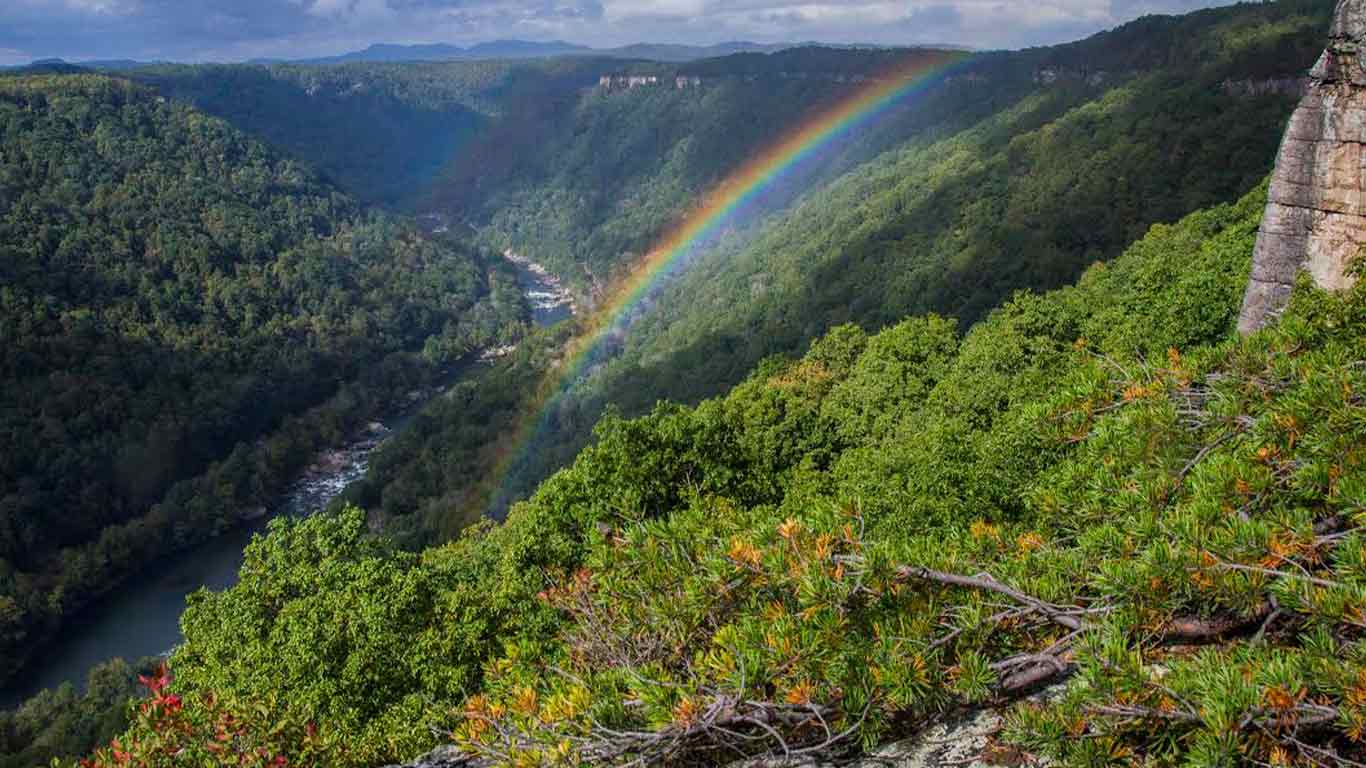 Many of my most memorable trips throughout my nearly 20 years as a river guide have been rafting in the rain. As guides, we pride ourselves on being able to facilitate amazing experiences for our guests no matter what the weather, but I can honestly say that rainy days rafting in the New River Gorge are my favorite. Summer's afternoon thunderstorms are often a nice reprieve from the heat, but they are also the best way to make a Class V rapid even more exciting! Sheets of pouring rain go hand-in-hand with huge crashing whitewater. I mean, we were going to get wet anyway, right! The best thing about rafting in the rain is without a doubt the fog. Rain in the Gorge is always accompanied by some of the most beautiful foggy views you'll find anywhere. From the river, looking 1,000 feet up to the rim, patches of fog will seemingly hang from the cliffs and eerily drift through the trees. If you've never experienced the fog in the New River Gorge, make it a point to book your next trip when there is rain in the forecast. You will not be disappointed.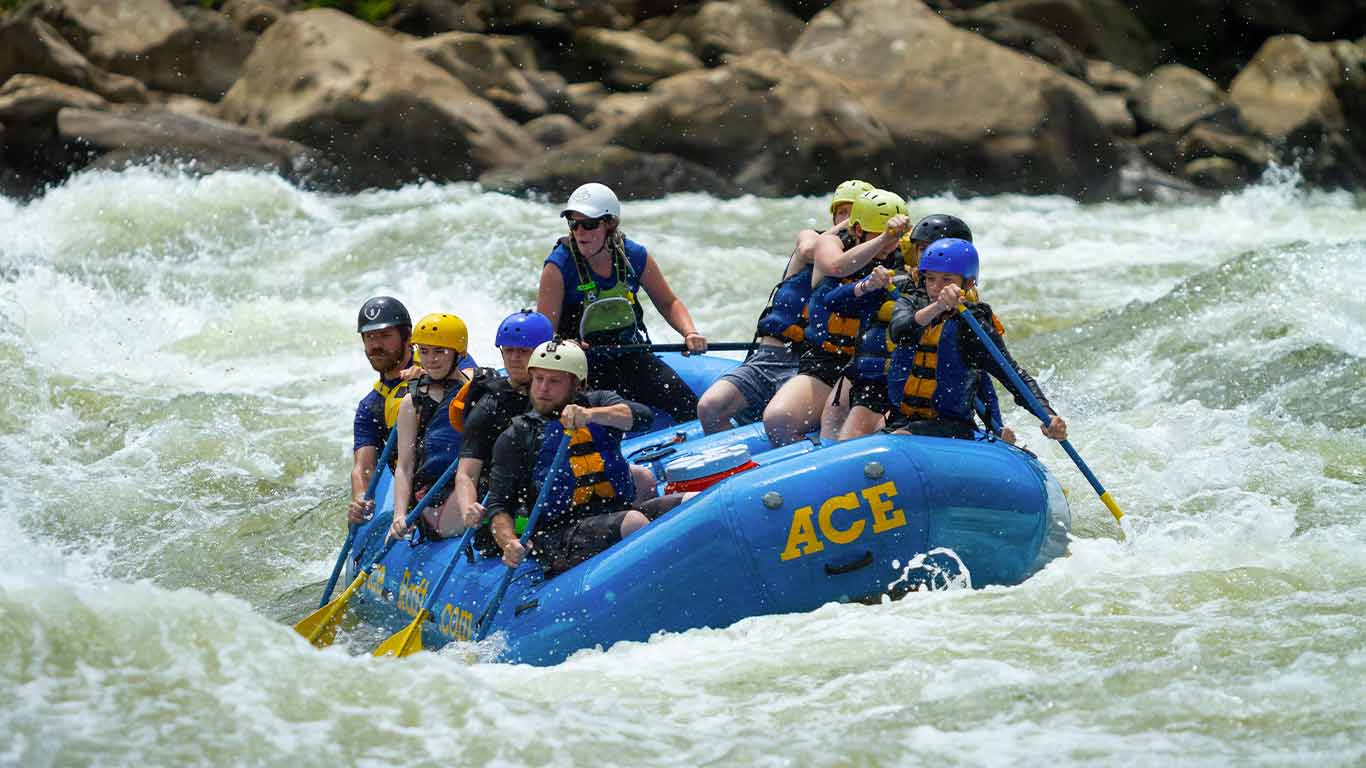 There are a few simple things to think about that can make your rainy day rafting trip a little more enjoyable. Bringing your own rain jacket or renting a splash jacket from us is a great idea. The extra layer comes in handy not in keeping you dry, but instead in giving you a little protection from the wind while also holding in some of your body heat. The thing that tends to get people chilled is not the rain, but it's being soaking wet and a breeze kicking up. These layers are also great because they can easily be removed and tied to the raft if you get to a point where you do not want or need them anymore. Another key piece of clothing that could easily be overlooked is a hat, like a baseball cap. These will fit nicely under your helmet while also keeping the rain off of your face if it really starts coming down.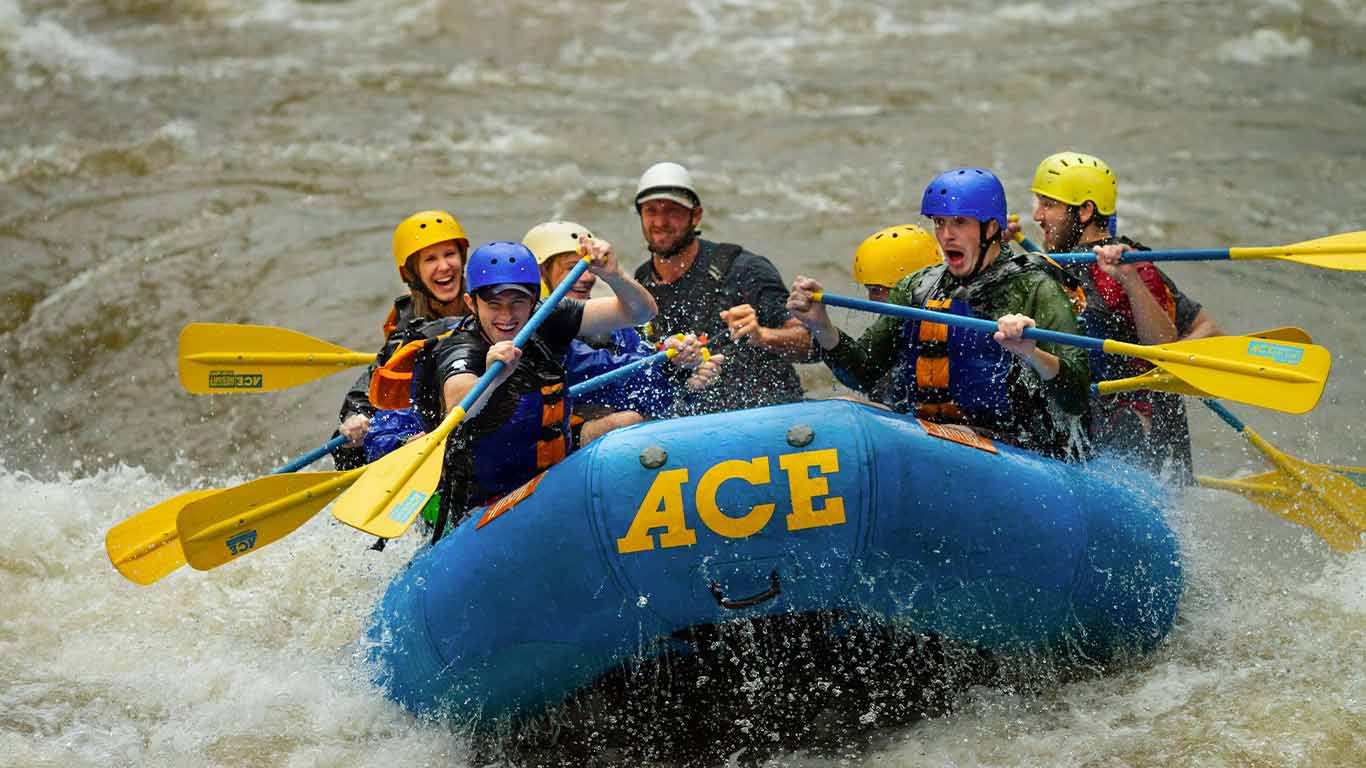 We raft the New River near the very end of its huge watershed. It begins in the western mountains of North Carolina, flows into the southwestern part of Virginia, and then into West Virginia. On its course to us, particularly in Virginia, the New River is wide and shallow. These sections allow for the water to warm up all summer long, often being in the upper 70s to 80 degrees. Local rain here in the New River Gorge does not typically affect water levels on the New River too much unless it is an extremely large event. Water level is the main factor that would determine a rafting trip being canceled or moved to a different section or river, and our water levels in the New River Gorge are mostly affected by rain in the upstream NC and VA watershed.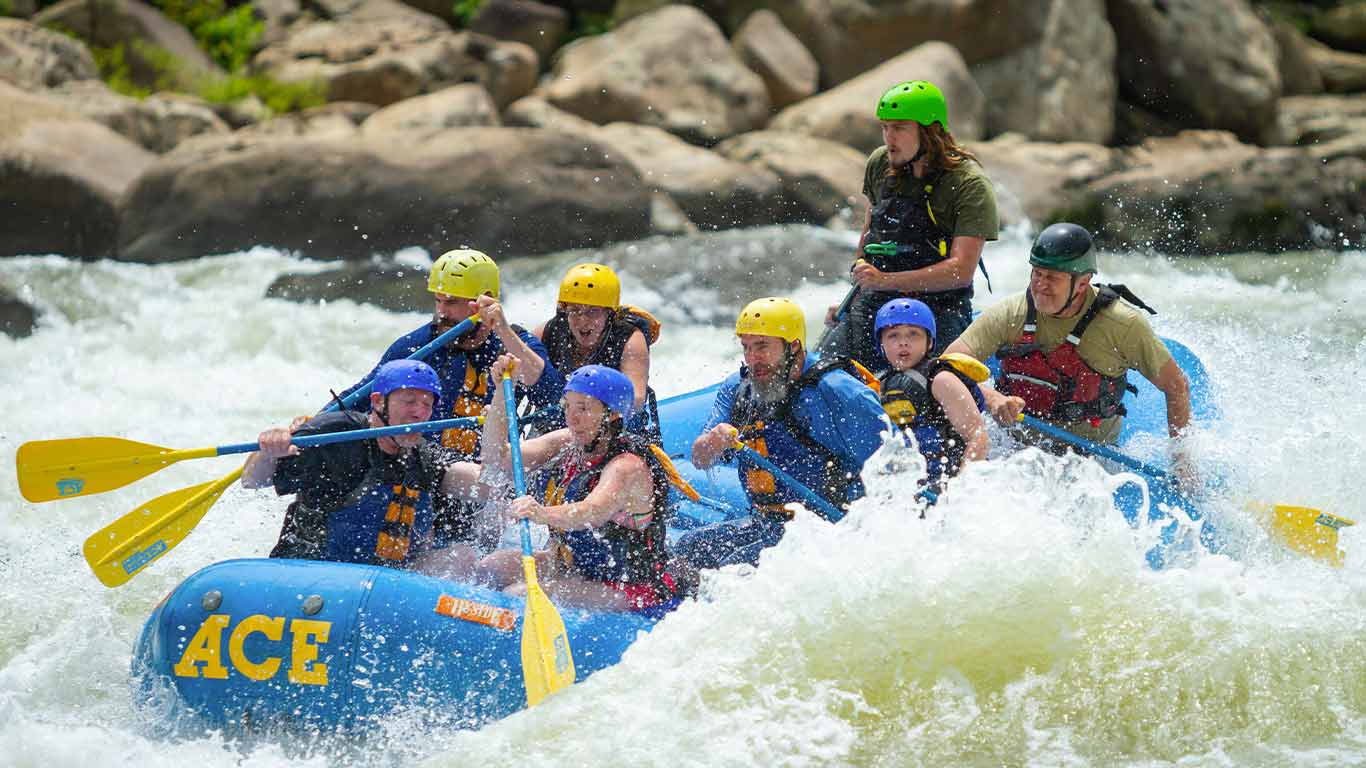 Don't let a little inclement weather discourage your whitewater plans. Rafting and rain are one of the best combinations here in the New River Gorge. We're ready to take you down some of America's best whitewater, rain or shine.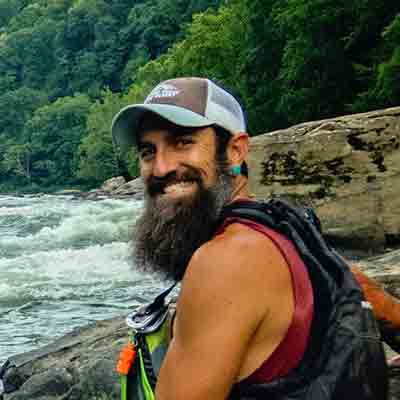 BY Bryant Baker
As many of us do, Bryant responds to many titles. His two favorite roles are husband to his wife Laura and proud Papa to his three girls. Professional titles include guide, instructor, operations manager, race director, photographer, and writer. He has worked in the outdoor adventure industry for 18 years, spending the vast majority of that time leading whitewater rafting and climbing trips here in the New River Gorge region of WV.
VIEW FULL BIO & ALL POSTS
RELATED ADVENTURES