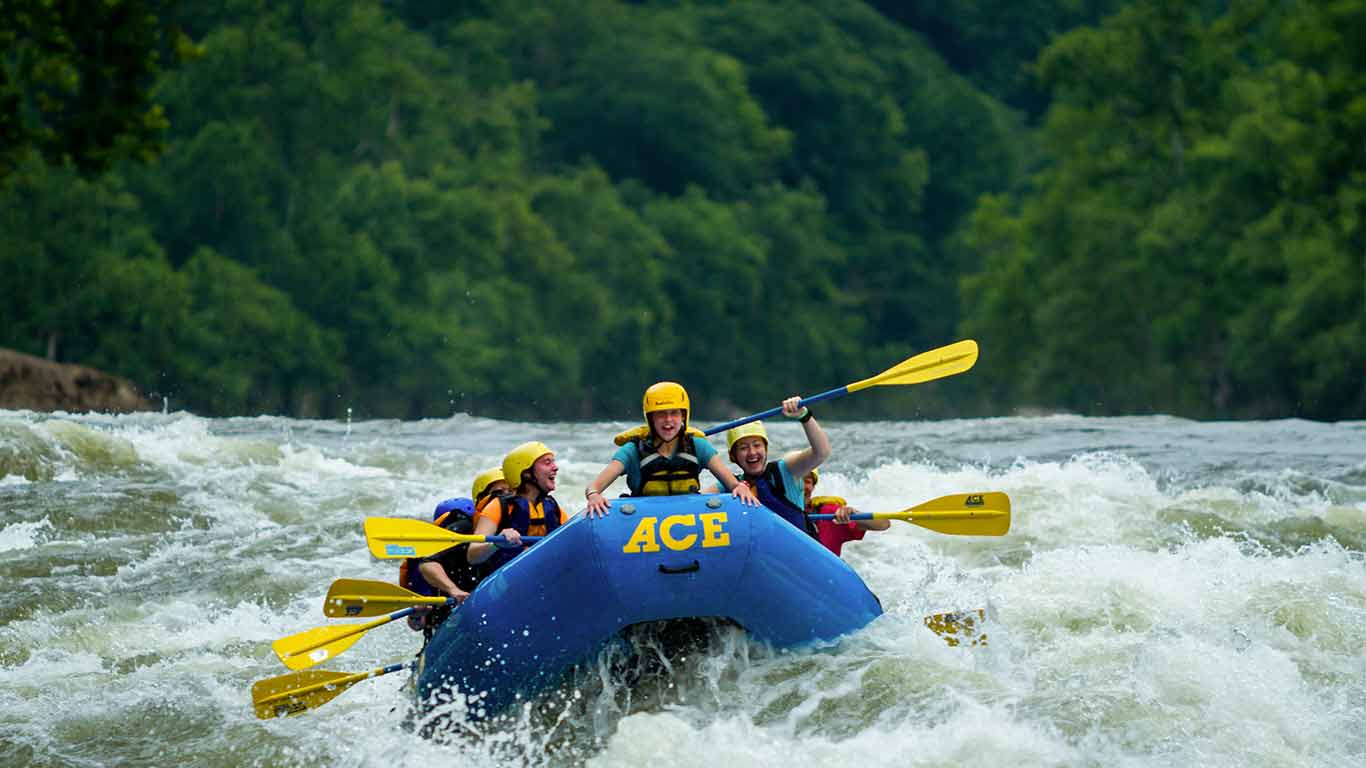 January 4, 2021
Rafting Camping Trips
Home
|
|
Rafting Camping Trips
Find Your Perfect Overnight Trip
Vacations can be hard to plan, especially at a resort with so many options and activities. But don't worry, I have the perfect solution! Overnight rafting trips combine the excitement of surfing rapids with the quality time only camping can bring. Get the best of both worlds and make memories that will last a lifetime. ACE Adventure Resort has trips for all different ages and levels of experiences. From the family friendly Upper New to the unforgettable Upper Gauley, you are guaranteed to find the perfect vacay for the whole family!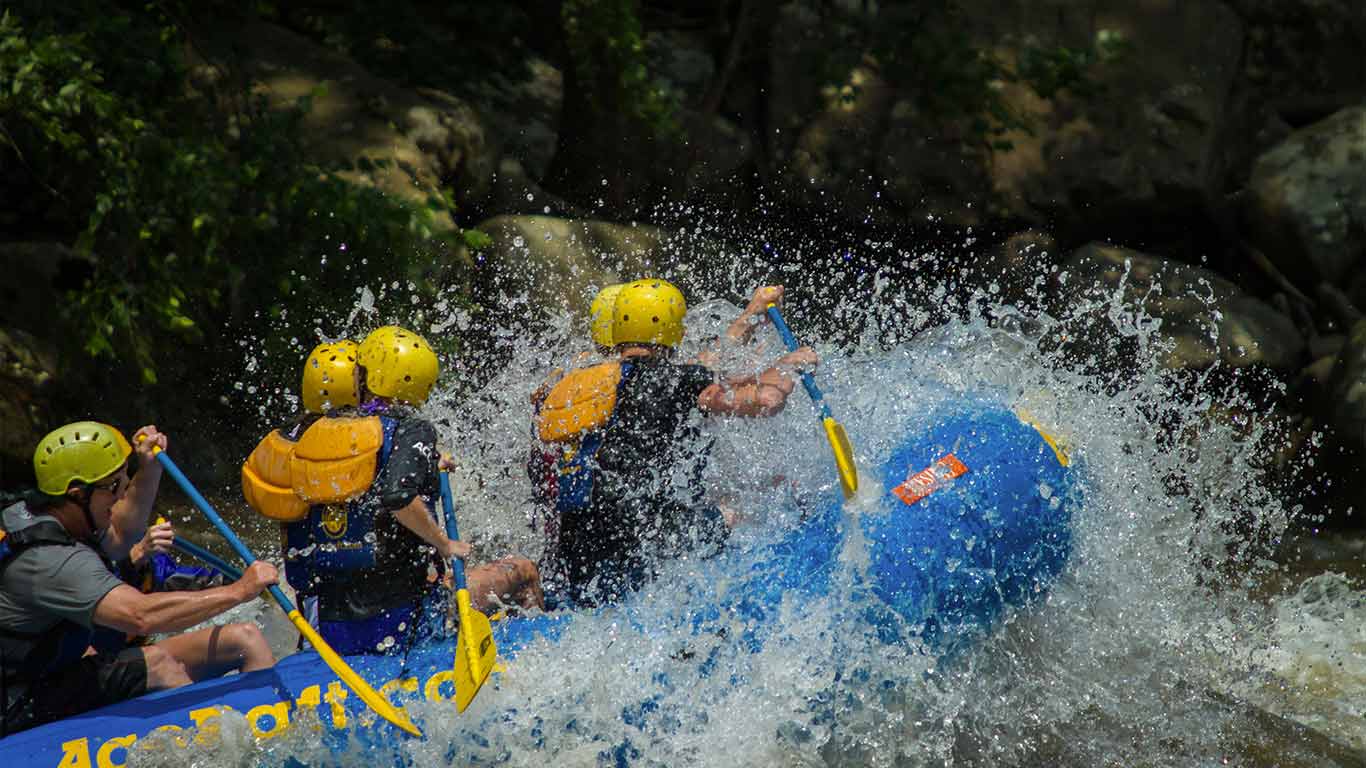 If you have kids, check out the Upper New Overnight Trip! The minimum age is 6 and this two day journey consists of rafting Class I to III rapids over 8 to 13 miles. This two day trip is perfect for families with younger kiddos looking for adventure without all the risk! While rafting this beautiful stretch of river you'll be able to take in sights you've never seen and even take a dip in the New River if you're game!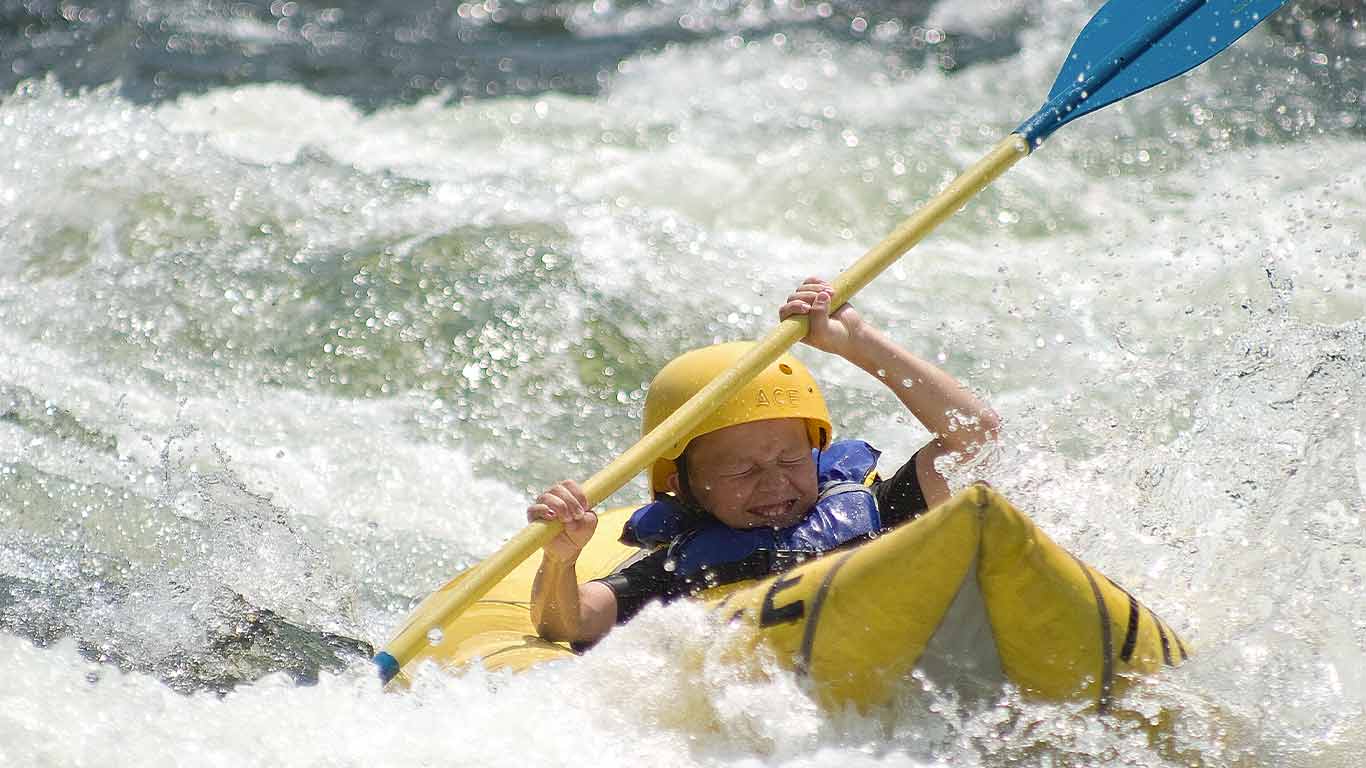 Have teens or new to rafting? Book the Lower New Overnight Trip! When you're not rafting class IV rapids, you'll have time to take in the beauty that is the New River. You'll even be able to observe some wildlife! This two day trip takes you across 16-26 miles, giving you and your family plenty of time to create memories and connect with the outdoors. This is the ideal trip for any family introducing their teens to the magic of rafting.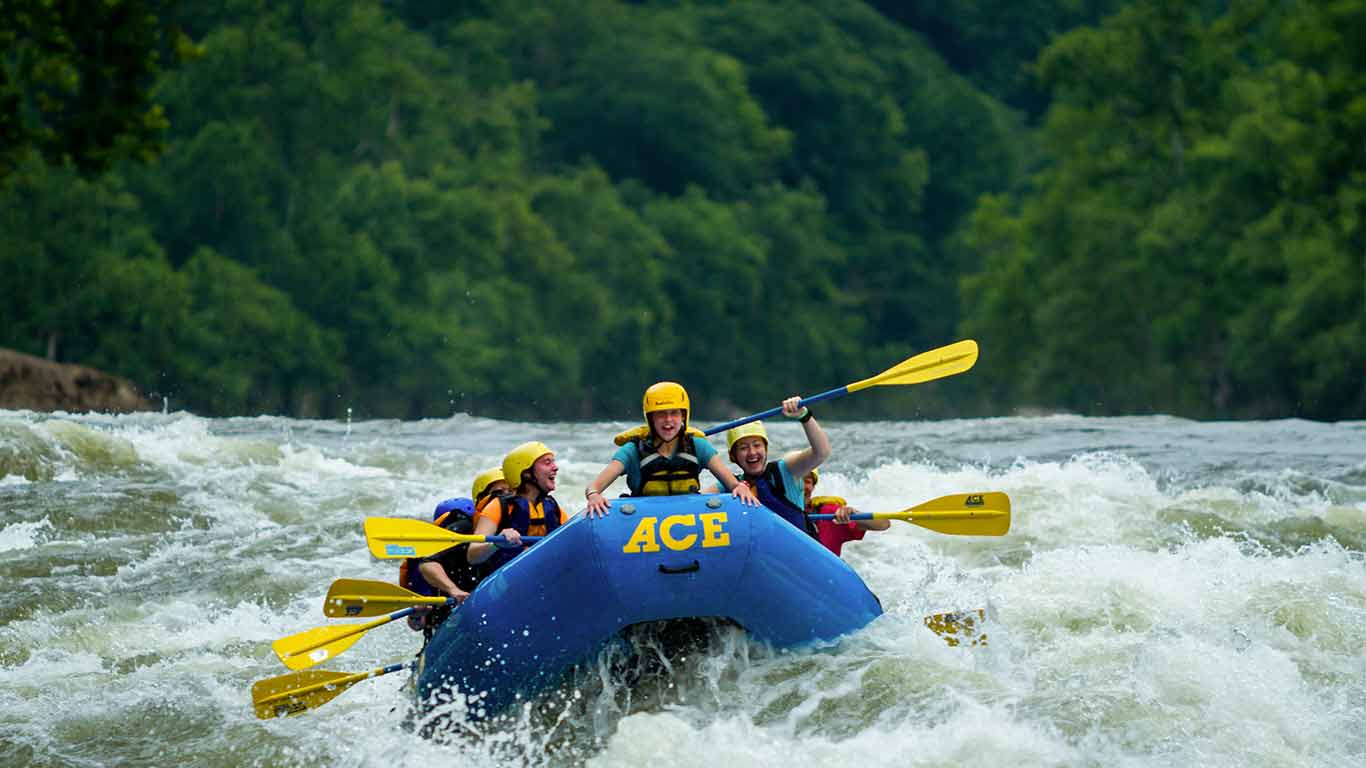 Are you more of an adrenaline junkie? No problem! The Classic Gauley Overnight Trip is perfect for adventure seekers and those with years of rafting experience under their belt. The first day you'll be up against Class V rapids and taking on a 16 foot waterfall before retiring to campfires and sleeping under the stars. The next day you'll be tackling the Lower Gauley, which just so happens to be my favorite. This epic stretch of river has scenery you have to see to believe and rapids that will leave you white-knucking your paddle.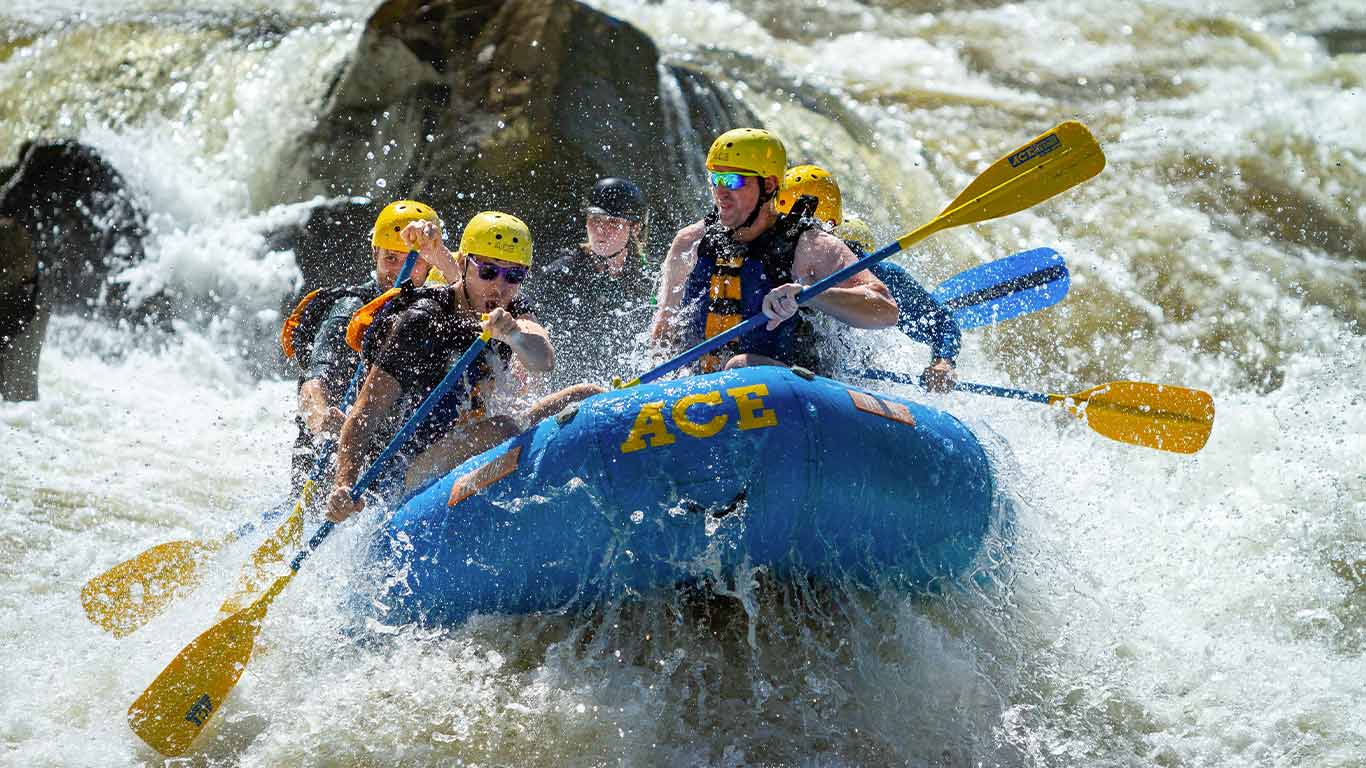 Spend your days tackling epic rapids and taking in magnificent views before sleeping under the stars. Don't forget to bring your sleeping bag and pillow though! Some other things you should consider bringing are personal toiletries, change of clothes, closed toed shoes, base layers, sun screen, bug spray, and any entertainment you may want such as cards or games! Your guides will prepare each meal for you but you're welcome to bring extra snacks or beverages if you love a midnight snack like me! When you pick ACE Adventure Resort as your vacation destination, we make it our mission to ensure every family gets exactly what they're looking for. So whether this is your first time rafting with the little ones or you're looking for some rapids that push you out of your comfort zone, ACE has you covered.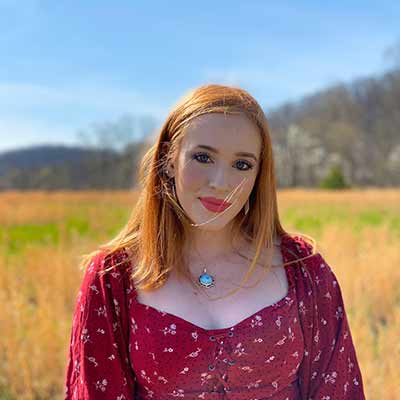 BY Larkin Cook
Larkin grew up here at ACE Adventure Resort and on the New River. Her dad, Jerry, is one of the owners of ACE, so adventure is in her blood. When Larkin isn't studying at Concord University, she is working in the marketing department as a social media specialist. Larkin enjoys hiking, whitewater rafting, and being outdoors. If you can't find Larkin at ACE or on the River, she's at home with her cats Misa and Oscar.
VIEW FULL BIO & ALL POSTS
RELATED ADVENTURES