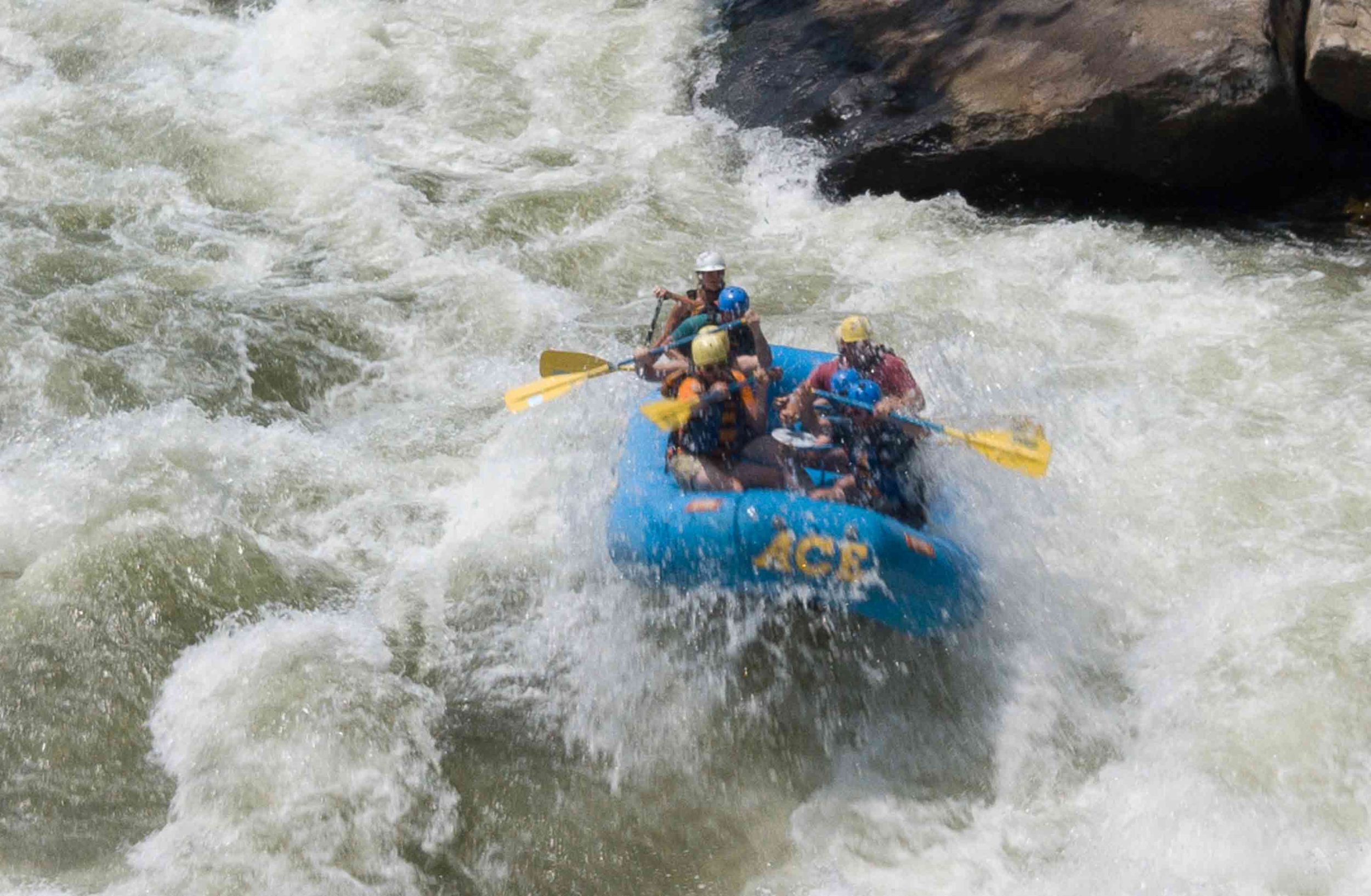 June 4, 2020
Best White Water Rafting on the East Coast
Home
|
|
Best White Water Rafting on the East Coast
Best White Water Rafting on East Coast
White water rafting has become significantly more popular in recent years and provides families with an exciting getaway and gives those thrill-seekers the fix they've been looking for. The East Coast has a plethora of wonderful rafting options with beautiful lush scenery and flowing rivers. With so many options, it's hard to decide which trip to choose! That's where I come in. I'm here to help you find the best fit without all the hassle. We all crave exciting experiences that we can embellish to our friends once we get back to reality and now finding the the best fit for you has never been easier! Now, there are SO many extraordinary rivers just waiting to be rafted but not all of them are family or beginner friendly. Picking the white water rafting experience for you and your family can be tricky but don't be discouraged, there are countless trips that require no previous experience!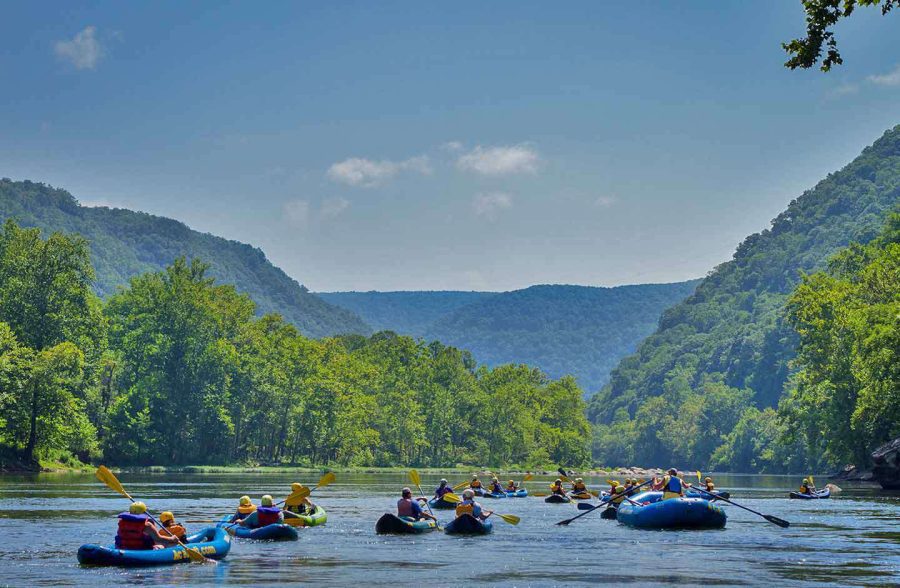 If you're looking for a tamer river to raft with the little ones, I have just the place for you! Located in Western North Carolina, you'll find the beautiful Nantahala River. This River is extremely family friendly and provides guests with the experience and knowledge to take on bigger rapids in the future. When you raft the Nantahala River, you will be in safe hands along the way with one of their trained guides. The Nantahala River is mostly comprised of class II and III rapids and gives guests the thrilling experience without the fear of being in over their head. This rafting trip stretches over 8 miles and typically takes around three hours to complete. Kids as young as seven can raft these rapids, so the Nantahala River is a great option for adventuring families with younger kiddos! You can also rent a raft or duckie and take on the river as your own guide if you are up for it. This River is extremely popular for locals and tourists and for good reason, so if you're looking for a family vacation with beginners in the boat, I recommend the Nantahala River!
While on the topic of beginner level rapids, let's talk about the French Broad! Located near Asheville, North Carolina, your family can hit the rapids and then spend the evening on the town. The French Broad River offers great options for beginners and those looking to impress their kids on summer vacation! These family friendly rapids are perfect for first timers or those wanting to relax and enjoy the breathtaking scenery while listening to the French Broad's history. You can choose between a half day or a full day and trips typically range anywhere from three to eight hours. The trips minimum age begins at eight, making it a great option for the families! If you decide to book a full day rafting trip, you will paddle along eight miles of crisp water and thrilling rapids! These rapids even include a class IV rapid toward the end of the trip, so your kiddos will never get bored!
Have kids younger than eight but still want to experience the thrill of being on the river? No problem! I have just the solution. Hit up Pigeon River in Tennessee and take your little ones on a float trip they'll rave about for months! Children as young as THREE can float down the Lower Pigeon Gorge and spend time playing in the water. The Pigeon River offers great options for families of nearly all ages, making it extremely popular and well loved for good reason! Float trips aren't the only trips they offer though, book a trip on the Upper Pigeon Gorge and enjoy a five mile stretch of beautiful scenery and wildlife while experiencing up to class IV rapids! The Pigeon River offers fun, excitement, and a variety of activities so nearly every kid can experience the thrill of surfing the waves!
Now that we've covered the beginner friendly trips, let's talk about more challenging ones! The Ocoee River is as beautiful as it is exciting and is located in Tennessee. This River is home to some seriously awesome rapids and brings constant excitement to everyone brave enough to ride the waves. Because the Ocoee River is more advanced, it also requires guests to be a minimum of twelve years old. I know class IV rapids can seem pretty intimidating so if you are relatively new to the rafting scene, try booking a trip on the Middle Ocoee! This five-mile stretch ranges from around three hours and gives guests a thrill with constant rapids. One of the most popular rapids is named Hell Hole- but don't let that deter you, the Ocoee River is definitely worth checking out. If you're feeling a little risky, think about looking into a full day trip and rafting the Upper and Middle Ocoee River. This trip is on the more advanced side and requires a bit of experience so you don't get in over your head! This trip is made up of multiple class IV rapids and doesn't disappoint when it comes to adventure.
Another great option that requires some experience is the Chattooga Section IV. This all-day activity requires guests to be somewhat familiar with rafting and is a bit physically demanding. This trip gives guests a thrill with class IV rapids and drops that will have your heart in your stomach (in a good way). This rafting trip is great for thrill-seekers and adrenaline junkies! If you have older kids, this could be the right option for you. Feeling hesitant but still want to try the Chattooga River? Hop on the Section III and still feel the excitement over this raved about the river! This trip is less advanced and only requires guests to be at least eight years old, making this a more family friendly option!
For any of the trips listed above, contact the Nantahala Outdoor Center in Western North Carolina. The NOC has been leading white water rafting trips on 7 different rivers for decades.  For a unique take on traditional rafting, the Whitewater Center in Charlotte is definitely worth mentioning! This Center focuses on recreational activities and of course rafting! What makes this place great is its diverse activities and range of trips you can take! Minimum age requirements range from eight to sixteen years old. You can raft up to class IV rapids and even hop on a trip that requires some swimming experience. While some of these trips are great for families, there are definitely a few that are not for the faint of heart.
Now, what you've all been waiting for. Of course, I saved the best for last. Let's talk about the Lower New River Gorge! Pick from half day, full day, or overnight options. The full day lasts a minimum of six hours and stretches eight to thirteen miles! Full day trips even come with a complimentary lunch, so you have all the energy you need to surf the waves! Half days typically range from three to four hours and are packed with just as much excitement as the full days! You can even snag an overnight trip that starts off mild and by day two takes you for a ride of a lifetime. Experience class IV+ rapids like Double Z and Lower Keeney! These rapids bring the exhilaration we all crave and require no previous experience. The best part about the Lower New River Gorge? The waves and rapids are GINORMOUS compared to smaller rivers no matter what the water level is due to it being such a high-volume river! The Lower New River Gorge is the best option for multiple reasons. There is ALWAYS enough water for a jaw-dropping experience. The New River watershed spans three whole states! Wow! While rafting these insane waves you'll get to observe wildlife while listening to the rich history of West Virginia told by your raft guide! Each raft guide is trained and has the experience needed to make sure you and your family have a seriously rad time. The Lower New River Gorge is a great option for families with pre-teens, teens, and young adults! These rapids give everyone a feeling like no other. There is no better time to plan your white water rafting trip than right now!
Another great quality the Lower New River Gorge River has to offer is preparing you for Gauley Season! This glorious time also known as Gauley Season spans from September to October and provides every thrill-seeker with just the ride they've been looking for. You can even raft class V rapids like Sweet's Falls Rapid and Lost Paddle Rapid. Thanks to the Summersville Dam, Gauley Season has become a world-famous event that thousands flock to each year. It's clear that there are plenty of options when it comes to picking the right rafting trip for you and your family. Whether you are looking for beginner level rapids or preparing for the Gauley, there is always a river calling your name. If you're looking for adventure, then you've found it! Book a trip on any of these beautiful rivers and get ready for a whole new outlook on life. It's time to have some fun.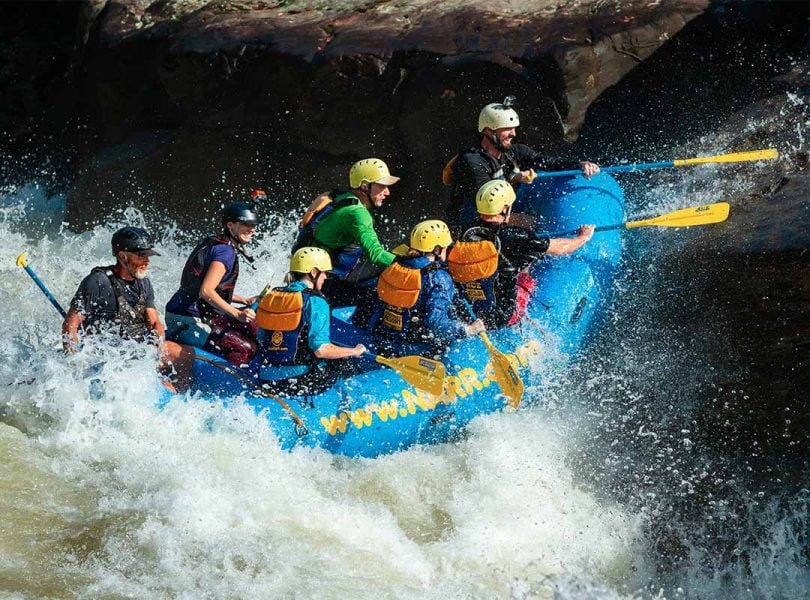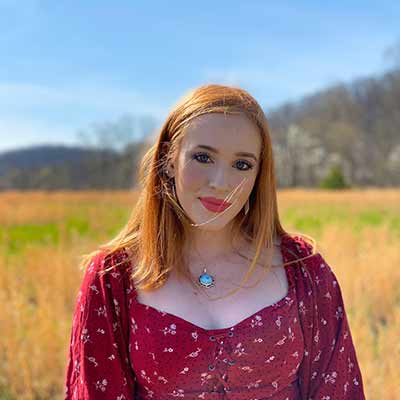 BY Larkin Cook
Larkin grew up here at ACE Adventure Resort and on the New River. Her dad, Jerry, is one of the owners of ACE, so adventure is in her blood. When Larkin isn't studying at Concord University, she is working in the marketing department as a social media specialist. Larkin enjoys hiking, whitewater rafting, and being outdoors. If you can't find Larkin at ACE or on the River, she's at home with her cats Misa and Oscar.
VIEW FULL BIO & ALL POSTS
RELATED ADVENTURES