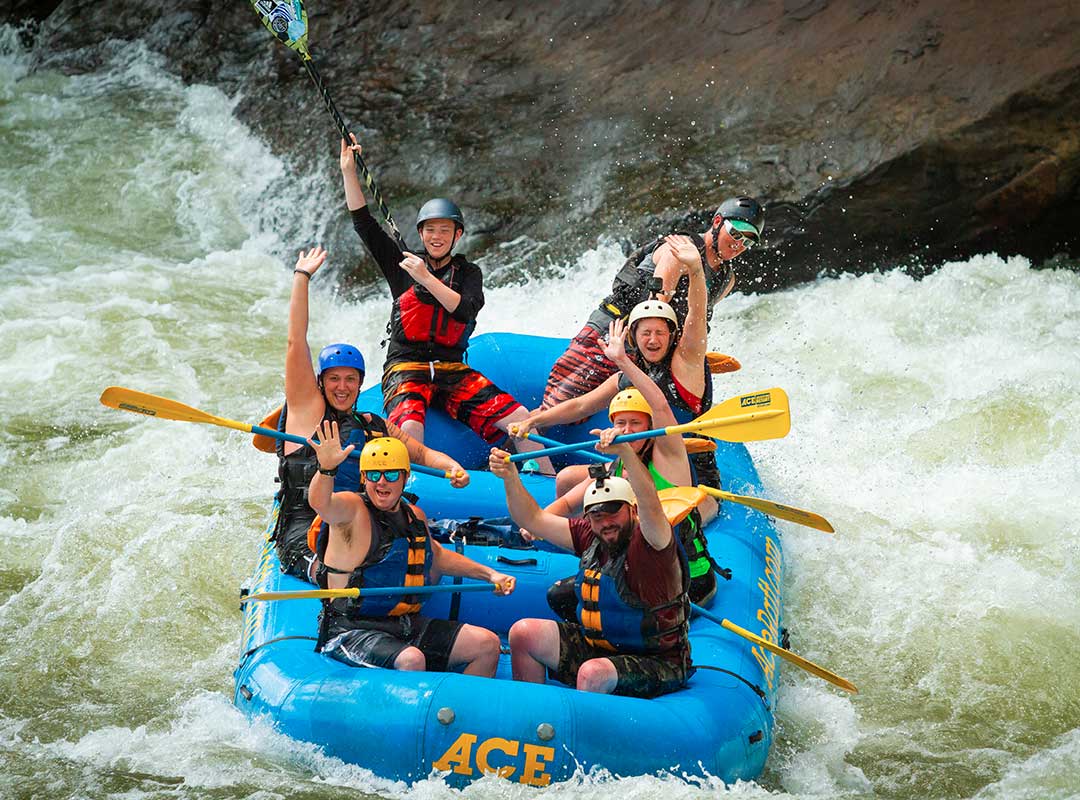 August 20, 2020
Labor Day ACE Weekend
Home
|
|
Labor Day ACE Weekend
Labor Day ACE Weekend
We are celebrating the end of summer by giving back to our awesome guests this Labor Day Weekend. We appreciate all the families, groups and die hard adventures who always make ACE Adventure Resort a part of their summer plans. We dreamt up some awesome ways to show our love and appreciation for you all then packed it all into one weekend that you won't want to miss. Weekend events planned for this Labor Day weekend include a free paddling film festival, brewery tour of West Virginia, clam bake on the beach, a yard sale and some end of summer sales in our Outfitter Store. Make plans to have your holiday BBQ in the campground at ACE!
National Paddling Film Festival
Every year the National Paddling Film Festival highlights the best films in paddlesports. The very best films are added to the NPFF Roadshow where they tour the country being exposed to thousands of paddlers and adventure seekers. ACE Adventure Resort is super excited to host this Roadshow for the first time as part of our Labor Day ACE Weekend on Friday evening. This will be a free outdoor screening so bring some popcorn!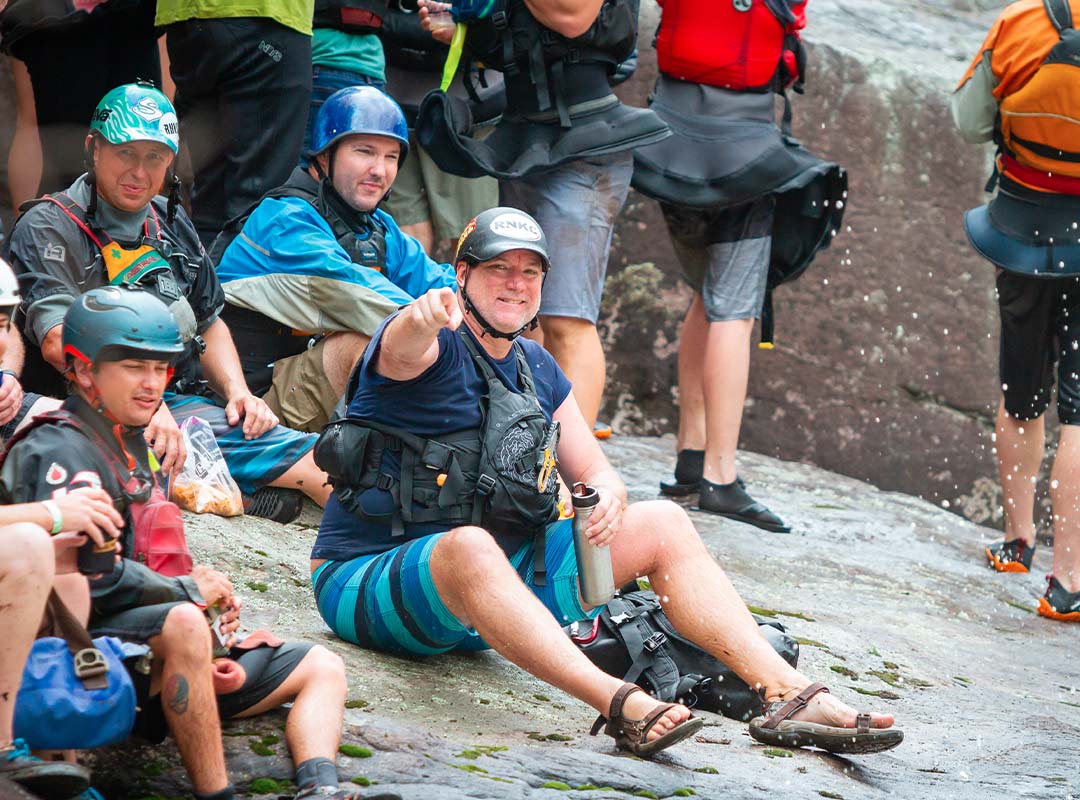 Experience a tour of West Virginia breweries right here at ACE Adventure Resort on Saturday, September 5th from noon to 8pm. For only $25 you can sample a pint from each of our represented brewers. Meet folks from each of the breweries and learn a little bit more about the story behind the brews. Scheduled to join us for this event is Greenbrier Valley Brewing Company, Bridge Brew Works , Weathered Ground Brewing, Parkersburg Brewing Company, The Freefolk Brewery, and Sophisticated Hound Brewing Company. Cheers!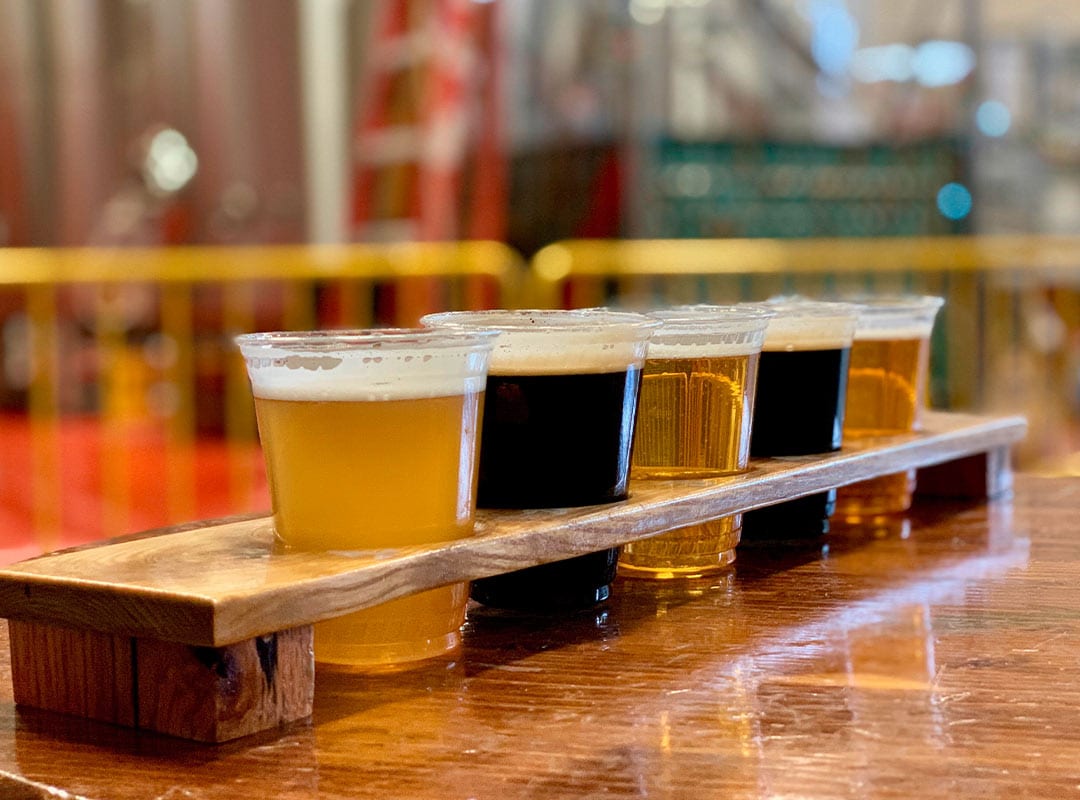 What goes great with craft beer? Great food! Saturday afternoon from 3-8pm we will be doing a clam bake on the beach. Featuring steamed mussels and clams, grilled lobster and shrimp, slow smoked steamship round chicken, roasted corn on the cobb, roasted fingerling potatoes, fruit carvings and charcuterie. We didn't forget the dessert either including homemade apple pie, fruit cobblers and brownies. Dig in and fill your belly with this incredible meal for only $49.99 per person. Make your reservations today!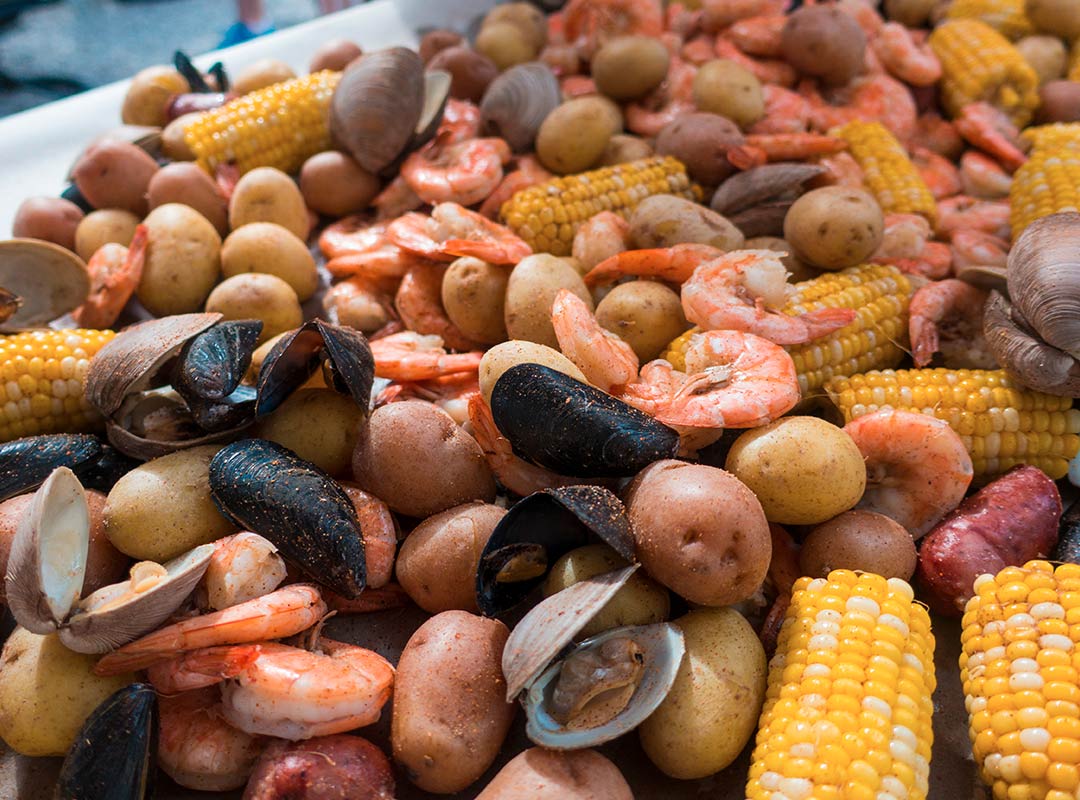 ACE Yard Sale
Who loves a good yard sale? You never know what you will find but one person's junk is another's treasure! This year we are cleaning up and offloading some of our unwanted gear, boats, bikes, furniture and more. Come out Sunday from 10am-6pm and see what treasures you can find.
Whitewater Rafting
Hit this New River Gorge with us Labor Day weekend and experience the thrill of whitewater rafting. Tackle over 20 exciting rapids as you paddle through this ancient river canyon in the heart of West Virginia. Whether you are a first time rafter or seasoned river rat the New River Gorge has something for everyone. For only $183 you can book the Friday or Sunday rafting package with Saturday's brewery tour and clam bake included!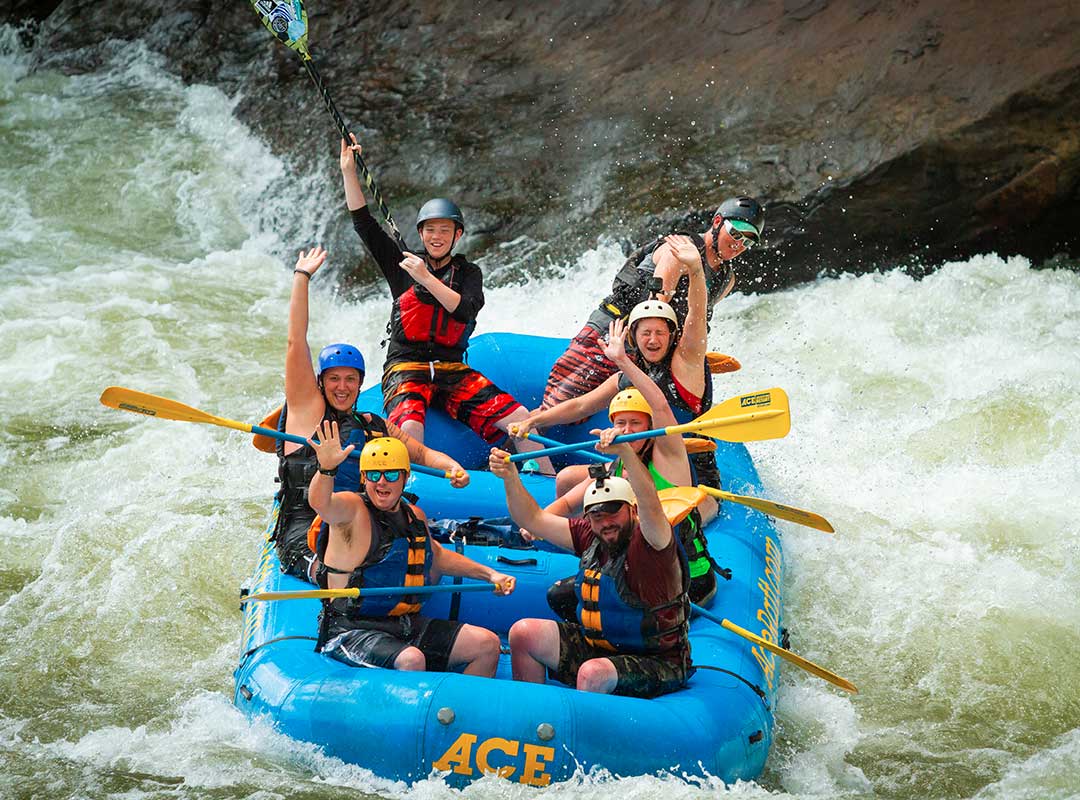 Lets Celebrate the End of Summer
Get to the river and celebrate Labor Day with ACE Adventure Resort this year. This really is the perfect road trip vacation in the mountains of West Virginia. Sign up now for the weekend package or just grab individual passes for adventures, food or drinks. We really want to thank all of our awesome guests for letting us be your summertime vacation destination!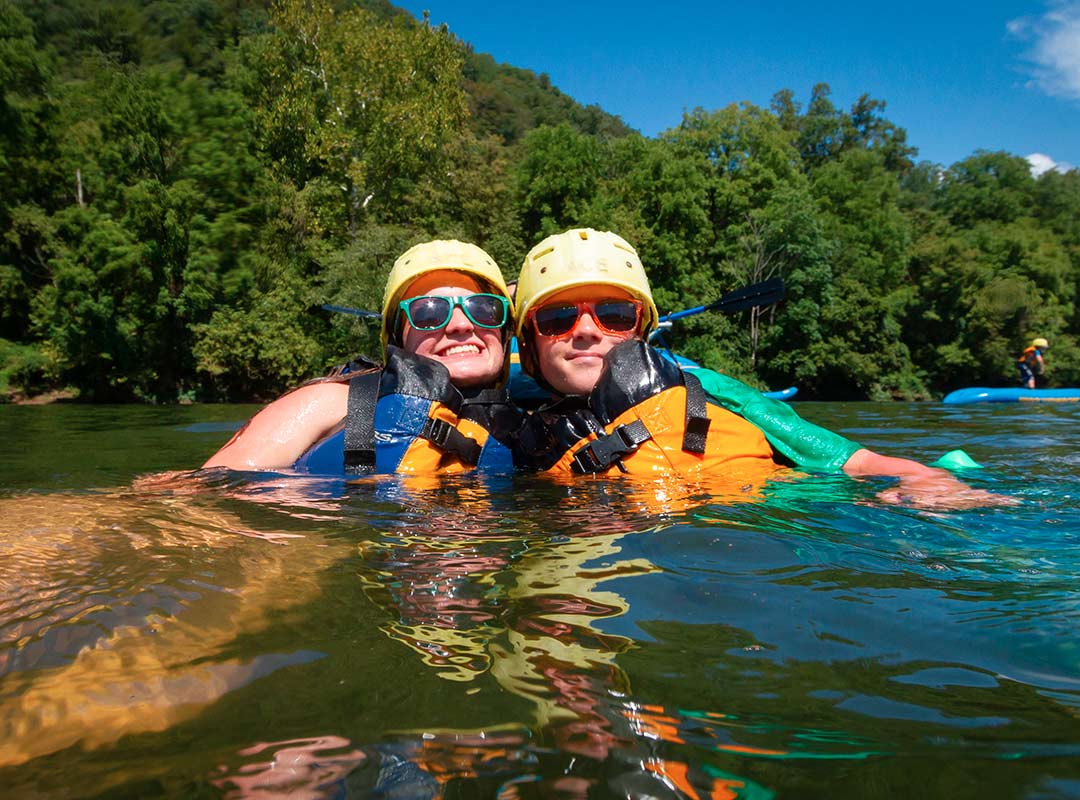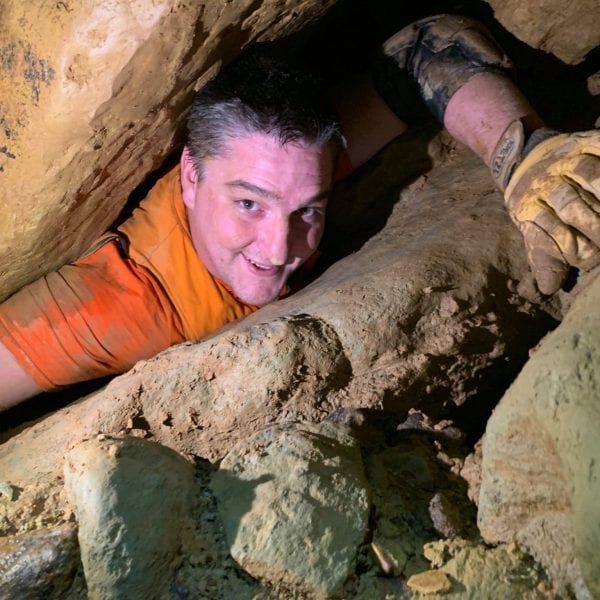 BY Chris Colin
Chris Colin is a raft guide, whitewater kayaker, active caver, and as Special Events Coordinator at ACE he manages, promotes, and executes special events like the Mountain Music Festival.
VIEW FULL BIO & ALL POSTS