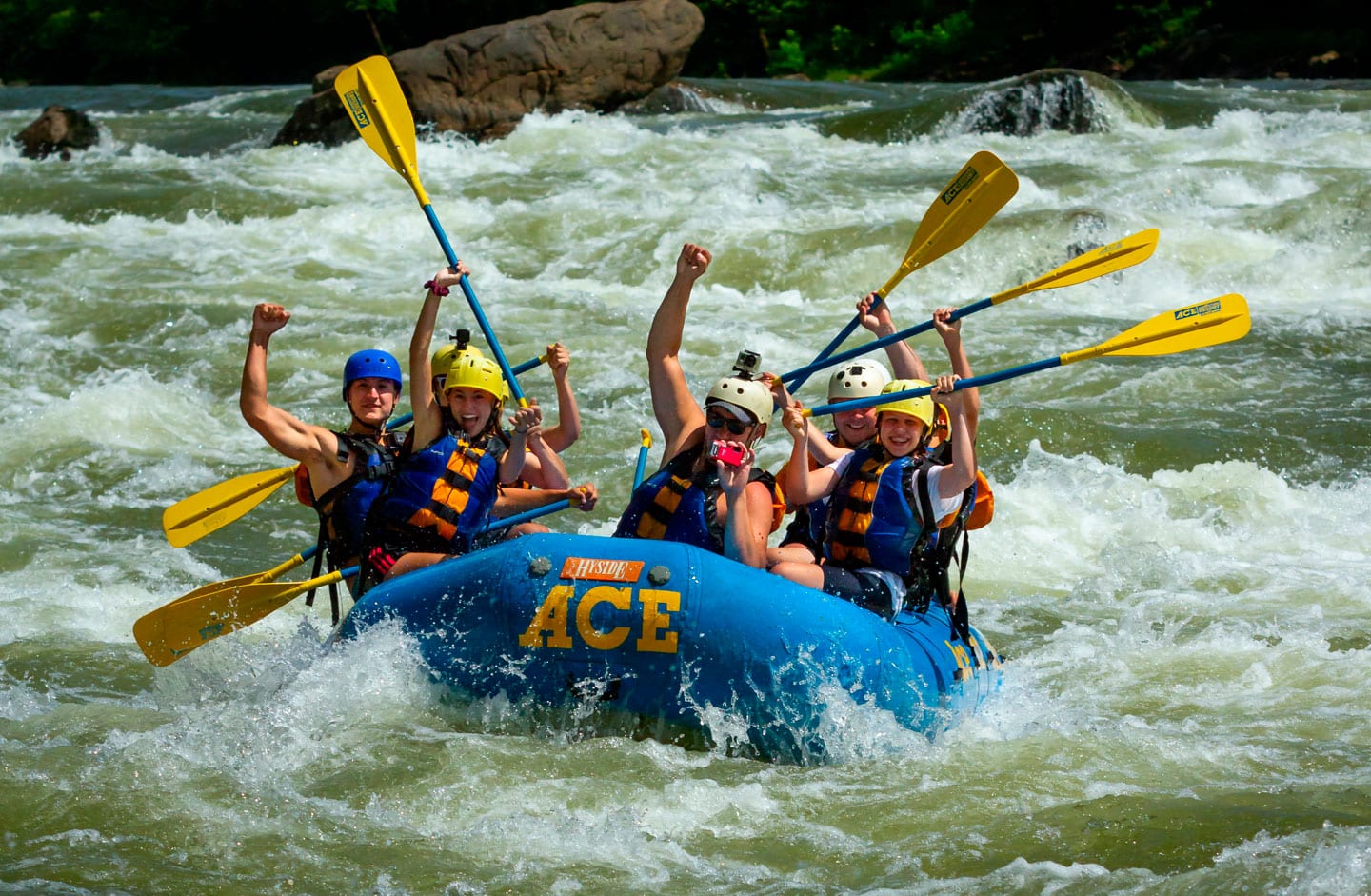 ACE Weekend
ACE Weekend!
ACE Adventure Resort is celebrating Labor Day weekend by giving back to our awesome guests. We got fun stuff going on all weekend and are kicking things off with an outdoor film showcase Friday. Saturday drink local craft beer, devour a clam bake and jam to live music at The Lost Paddle. Sunday you can find used boats, gear and other goodies at the end of summer ACE yard sale. Plus there are great deals on rafting trips and outdoor adventures and don't miss the end of season sales at both our gear shop in Fayetteville and our outfitter store on property.
Friday
Outdoor Film Showcase
This year we are highlighting some amazing paddling videos from River Roots at our Outdoor Film Showcase free to attend at The Lost Paddle Bar & Grill. Led by professional kayaker Rush Sturges, River Roots is a full service production media house based in White Salmon, WA specializing in documentary film, television, branded entertainment and commercial campaigns. Born from the sport of whitewater kayaking, where exploring and documenting rivers served as the foundation of our work, River Roots has grown into a dynamic content generator for leading brands around the world like National Geographic, Red Bull and Mexico Tourism. We will be highlighting the films Frontier, The Grand Inga Project and Chasing Niagara.
Frontier – Following the success of 2010's award winning DVD "Dream Result," River Roots returns with the new kayaking DVD "Frontier." This paddling film follows the same crew to new rivers across the planet. Incredible footage of extreme whitewater kayaking. Playboating, river running, waterfall hucking — even some paragliding and a brush with the law! Starring: Ben Marr, Steve Fisher, Erik Boomer, Aniol Serrasoles, Rush Sturges, Rafa Ortiz, Todd Wells, Evan Garcia, Anthony Yap, Tyler Bradt, Patrick Camblin, Joel Kowalski, Ben Brown, Shane Raw, Jakub Sedivy, and Casper Van Kalmthout. Filmed on location in Mexico, China, northern Norway, Iceland, the U.S. Northwest, Quebec, and British Columbia.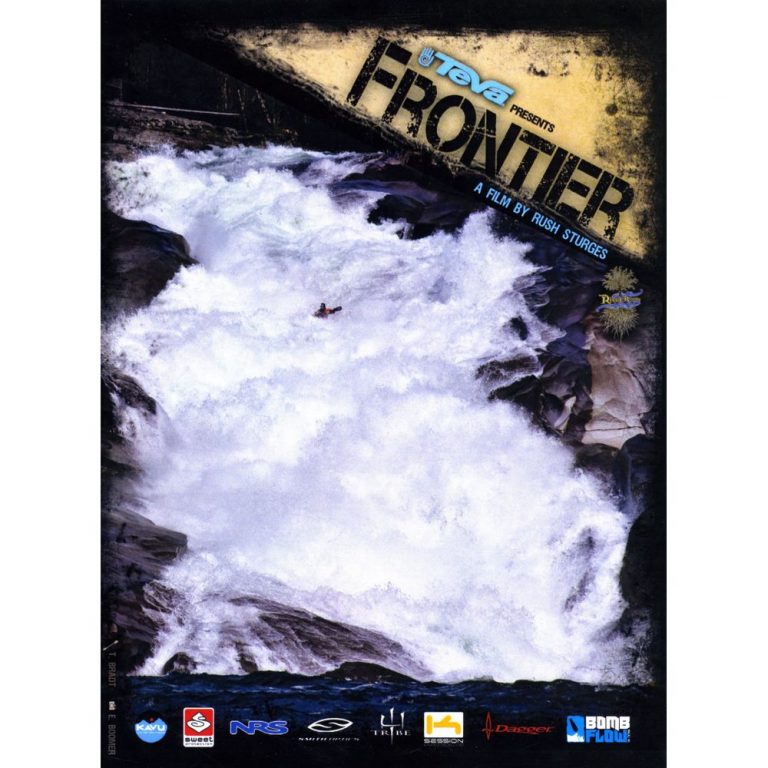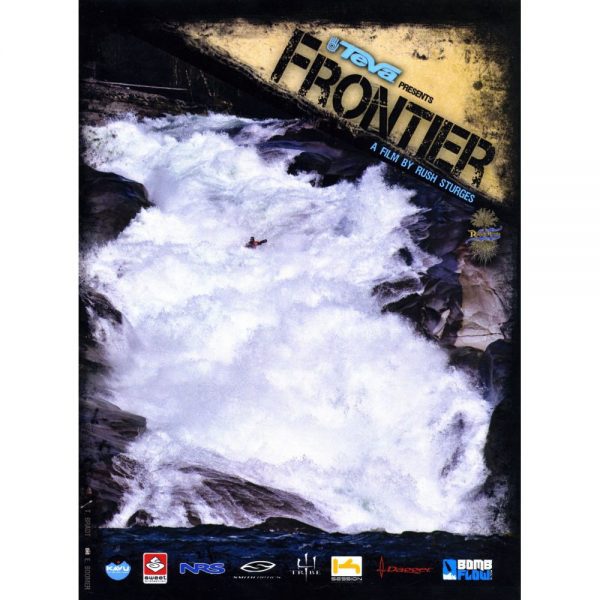 Congo: The Grand Inga Project – This film chronicles kayaker Steve Fisher and his elite expedition team as they battle seemingly insurmountable obstacles, navigate the maddening politics of a crooked country, and face their own worst fears in an attempt to be the first explorers to survive the Inga Rapids.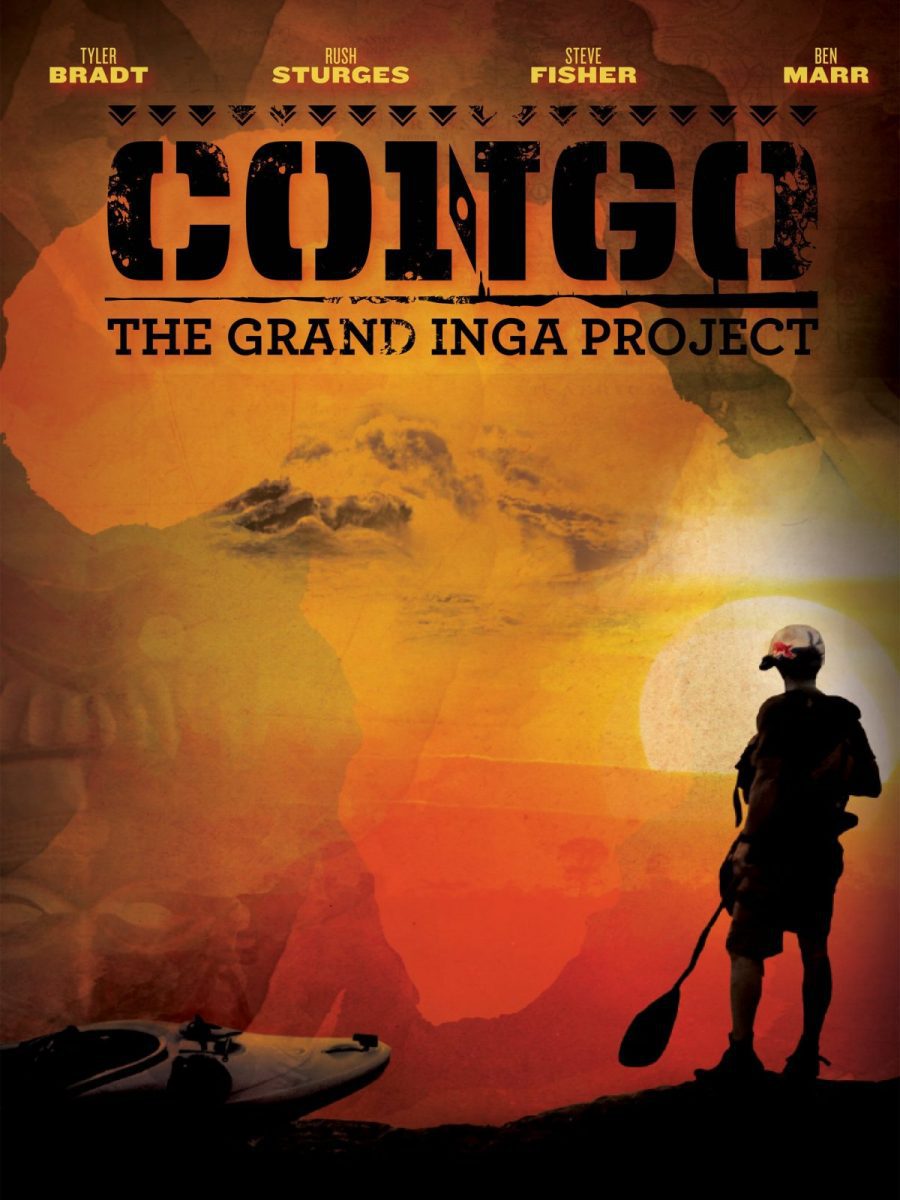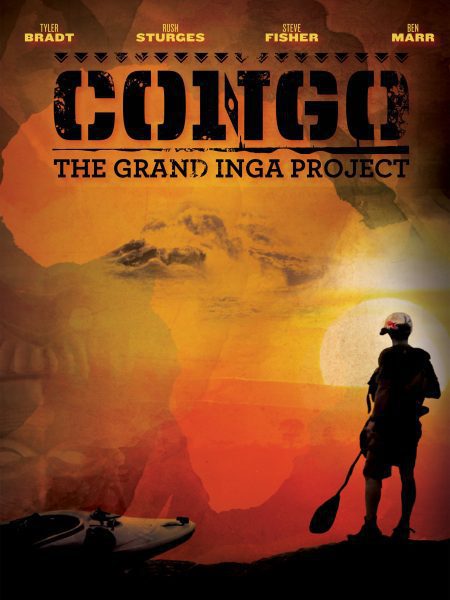 Chasing Niagara – Rafa Ortiz, a celebrated pioneer of big waterfall kayaking, pushes his sport to the limit when he dares to dream the impossible – kayaking over Niagara Falls.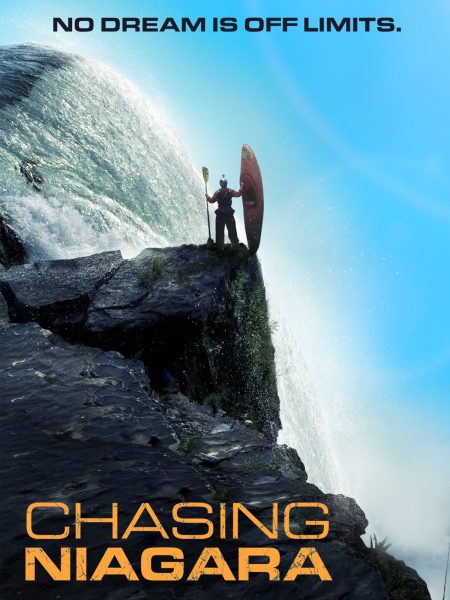 Saturday
West Virginia Brewery Tour
Spend your Saturday afternoon tasting some of the finest beers from West Virginia's craft brewers. Your West Virginia Brewery Tour Pass includes (10) 5oz tastings and a commemorative glass. This is your chance to check out:
Greenbrier Valley Brewing Company
Bridge Brew Works
Parkersburg Brewing Co
Weathered Ground Brewing
Freefolk
Big Timber
Clam Bake on the Beach
What goes great with craft beer? Great food! Saturday afternoon from 2-8pm we will be doing a clam bake on the beach. Featuring steamed mussels and clams, grilled lobster and shrimp, slow smoked steamship round chicken, roasted corn on the cobb, roasted fingerling potatoes, fruit carvings and charcuterie. We didn't forget the dessert either including homemade apple pie, fruit cobblers and brownies. Dig in and fill your belly with this incredible meal for only $49.95 per person.
FREE Live Music
Dance on the deck of The Lost Paddle all day long with four bands throughout the day. Music kicks off at 2pm and this is a free show.
2PM – Shawn Benfield
4PM – Archibald Johnson
6PM – Abby Bryant & The Echoes
8PM – The Settlement
Sunday
End of Summer Yard Sale
Who loves a good yard sale? You never know what you will find but one person's junk is another's treasure! This year we are cleaning up and offloading some of our unwanted gear, boats, bikes, furniture and more. Come by ACE Adventure Resort on Sunday, September 5th from 9am-1pm and see what treasures you can find.