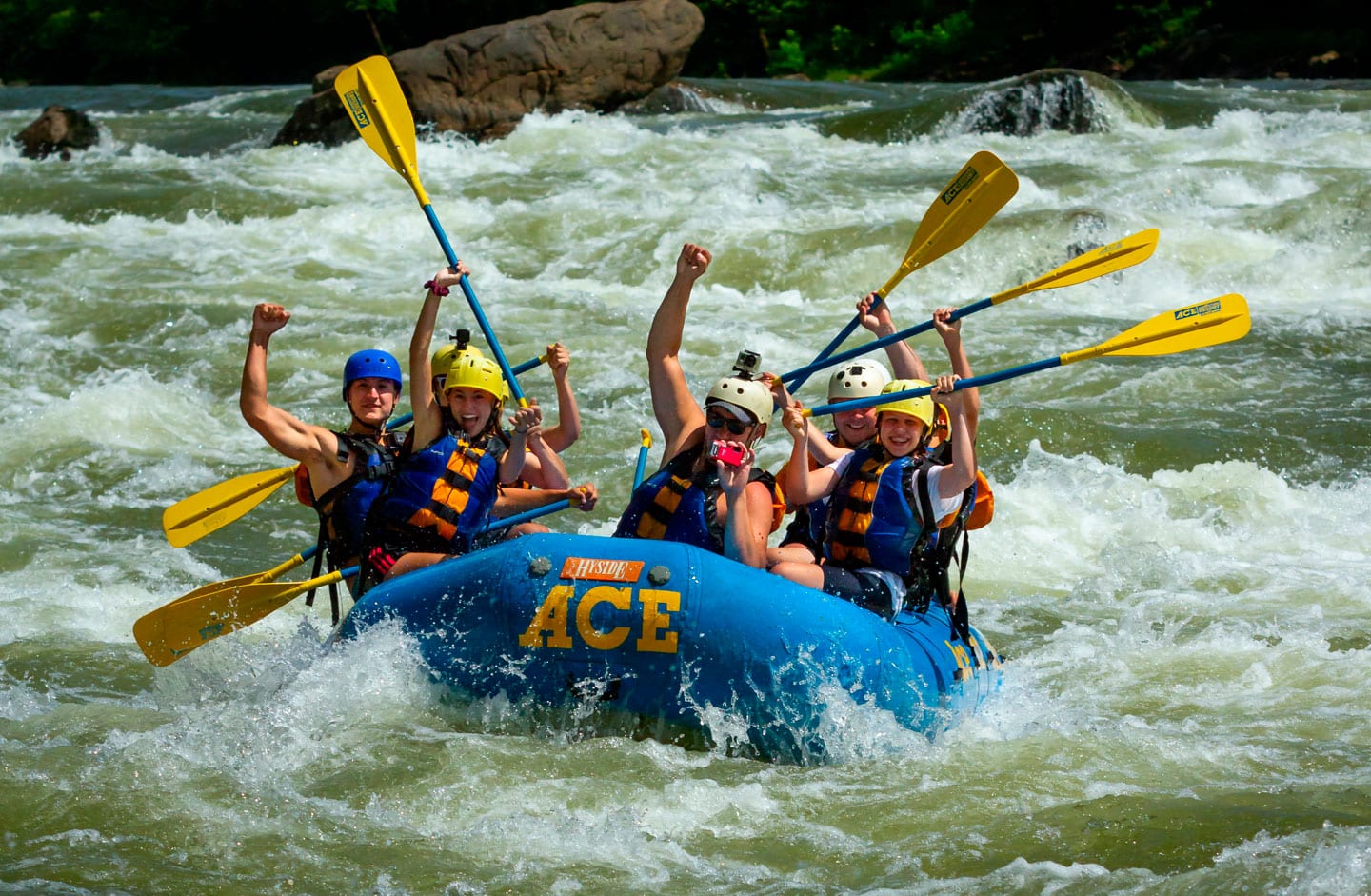 ACE Weekend
ACE Weekend!
ACE Adventure Resort is celebrating Labor Day weekend by giving back to our awesome guests. Get great deals on rafting trips and outdoor adventures plus killer end of the year sales at both our gear shop in Fayetteville and our outfitter store on property. Demo boats and gear will also be for sale not to mention an ACE yardsale where you never know what you will find. 
Daily Events
Friday – Outdoor Film Festival 
Saturday – Craft Beer Showcase / Live Music @ Lost Paddle 10 am-11 pm – Clam Bake on the Beach 
Sunday – Yard Sale  
*More details on daily events including pricing TBD.