April 5, 2020
The Very Best Mud Run "near Me"
Home
|
|
The Very Best Mud Run "near Me"
A growing trend in the adventure tourism industry is the rise of military-style obstacles, such as mud runs. Whether you belong to a group of thrill-seekers or you're looking for a fun yet challenging way to team-build, look no further than ACE Adventure Resort. Many folks stumble upon our world-class adventure-based resort by searching for Appalachian whitewater rafting and rock climbing, as well as phrases such as "mud run near me." The secret is out. We not only host the wildest annual mud run in the Appalachians (Gritty Chix), but our daily mud obstacle course is all the rage amongst groups, teams, and large families.
The Annual Gritty Chix Mud Run
Googling "mud run near me" doesn't quite yield the results needed to start planning an adventurous East Coast trip. The Mud Run Guide, while helpful, only has so much information. Therefore, we recommend giving our annual extravaganza, the Gritty Chix Mud Run, a long look to see if it's the right fit for your group of strong, tough, and wild gals. First and foremost, Gritty Chix recently won Blue Ridge Outdoors' 2020 reader's choice award for the best Mid-Atlantic mud run. Mud runs, in general, demand versatility, build camaraderie, and foster memories that will last a lifetime. Sadly, this year's run was canceled. However, we'll see all of your smiling faces next summer in mid-June!
A Daily Mud Run "near Me" | The Mud Obstacle Course
But, of course, we wouldn't boast the premier mud run "near me" without offering a daily obstacle course! The daily, two-hour mud run is for everyone 10 years of age and older. No prior experience is needed. In fact, we love seeing adolescents and adults alike mudding for the very first time. First-timers always have a distinct look on their face—it's a unique combination of wonderment, determination, exhaustion, and sheer joy. These trials, which involve running, climbing, crawling, swinging, jumping, and sliding, are perfect for all types of adventure retreats. Most outdoor team-building activities pale in comparison to a multi-hour mud run in the heart of the glorious Appalachian Mountains. And don't forget that these runs are geared toward most age groups. So, yes, ACE is also home to the best family mud run "near me."
To learn more about our many adventurous vacation packages and team outing ideas, please give us a ring today at 1-800-787-3982. Family adventure travel has never been more prevalent than it is in 2020, so don't miss out on the experience of a lifetime here at world-famous ACE Adventure Resort!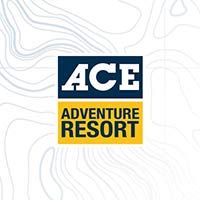 BY aceteam
Bringing you all the latest whitewater rafting, adventure, and all things ACE from the New River Gorge of West Virginia for over 40 years.
VIEW FULL BIO & ALL POSTS