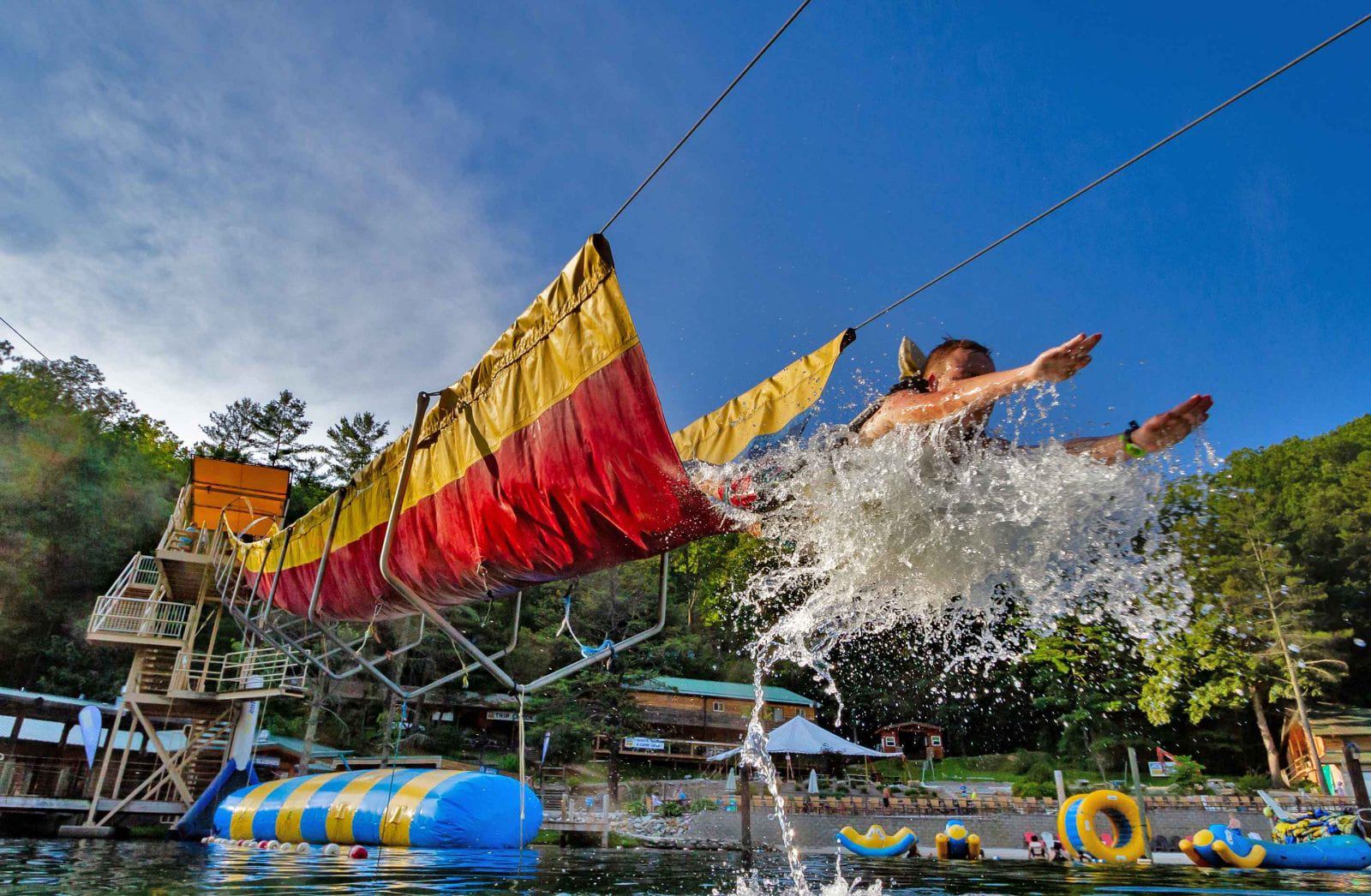 February 19, 2020
Water Park Near Me: ACE's Wonderland Water Park
Home
|
|
Water Park Near Me: ACE's Wonderland Water Park
Though it may not seem like it at the moment as blankets of snow remain on much of the United States' northern sect, but we're rapidly approaching yet another golden summer here in the heart of beautiful West Virginia. While ACE Adventure Resort is widely celebrated as the premier whitewater rafting outfit east of the Mississippi, we also offer a wide variety of other thrill-based activities, such as ziplining, ATVing, and rock climbing. And, as the top adventure company in the region, it's our job to please as many outdoor enthusiasts as possible, including kiddos! You might be surprised to discover that ACE pops up when searching for a "water park near me." Yes, that's right, our resort sits on the sandy banks of a private, five-acre lake. And in the middle of this scenic lake lies an expansive open-air water park.
Summertime in Appalachia With the Kids
Wonderland Water Park remains a massive draw for families of adventurers, young and old. You're never too old to swim, splash, and climb in the middle of a warm lake, especially amid summer's golden haze. The sandy beach that encircles our private, spring-fed lake is typically lined with smiling kids, parents, and grandparents—family adventure travel is officially here to stay! When you're not soaking and screaming with joy inside the Wonderland Water Park, feel free to go hiking, mountain biking, and paddling with the whole gang.
Splashtastic Fun: The Best Water Park "Near Me"
Locating a water park "near me" isn't easy here in West Virginia. While the state does boast a handful of indoor parks, nothing beats the ambiance of a floating playground. Full-day passes start at only $15. So, as you can imagine, the Wonderland Water Park is a popular place, particularly on warm afternoons. Sometimes it's fun to sit back and relax on the beach while observing hundreds of gleaming youngsters fly off the "blob," jet down a 200-foot-long waterslide, and scale an inflatable climbing wall. No other West Virginia-based water park can offer five acres of unscripted splashtastic fun. The park is also just steps from the famous Slushie Stand, Woody's wood-fired 'za, and good, old-fashioned American grub (and fine ales) inside The Lost Paddle.
Waterpark season passes are half-price until March 31, then 25 percent off until April 29. This promotion applies to four-person and individual passes only.
World-Class Water Park Resorts
Hopefully, you won't have to search for a "water park near me" this summer—you'll instinctively know to head to the always exhilarating Wonderland Water Park in Oak Hill, WV. As mentioned above, we offer so much more than "just" first-rate American river rafting. Travelers of all ages can partake in a wide-ranging amount of on-site activities, such as kayaking, fishing, and rappelling. And, at the end of the day, each guest can meander back to a chalet in the mountains or one of our luxury log cabins. To peruse through our many adventure packages, please visit us online at ACERaft.com.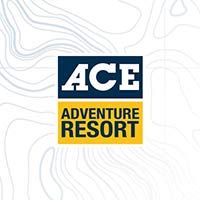 BY aceteam
Bringing you all the latest whitewater rafting, adventure, and all things ACE from the New River Gorge of West Virginia for over 40 years.
VIEW FULL BIO & ALL POSTS