May 9, 2019
The New River Gorge Wonderland Mountain Challenge Trail Run
Home
|
|
The New River Gorge Wonderland Mountain Challenge Trail Run
Memorial Day weekend is only weeks away, signifying that we're zeroing in on the annual Wonderland Mountain Challenge Trail Run, one of our favorite events here at ACE Adventure Resort. Hundreds of athletes from across the East Coast gather on the Saturday before Memorial Day to participate in the largest trail run in the Appalachian Mountains. Participants choose between a five-mile walk, 10K run, or half-marathon, and all packages include a free t-shirt, buffet, overnight camping, showers, and so much more! ACE is one of the only adventure-based West Virginia resorts to host a trail run this year, so we're expecting a large crowd, especially with the Mountain Music Festival commencing the following Thursday.
The Trail
If you're interested in enrolling in this year's Wonderland Mountain Challenge Trail Run, we highly recommend taking a glance the downloadable race map. You'll quickly notice that the half-marathon is 13.1 miles in length, more than double the 10K. These races are not for inexperienced runners as you'll be traversing through the beautiful yet challenging Appalachian Mountains. You'll be meandering through the well-maintained, well-marked mountainside along the jaw-dropping New River Gorge. The sheer beauty of this particular stretch of the Appalachians is one of the many reasons that ACE has become one of the top-rated West Virginia resorts, even for those who shy away from thrills. Yes, athletes choose this annual trail run for the perks, prizes, and on-site adventure activities, but the New River Gorge's awe-inspiring cascading streams, rock outcrops, and abandoned coal mines are what brings everyone back time and again.
The Perks
Besides owning bragging rights that you've conquered the Wonderland Mountain Challenge, there are several perks for entering this scenic, rewarding trail run. Here's a short list of this year's perks:
Wonderland Mountain Challenge t-shirt

Race medals for all finishers

Cash prizes to the top finishers

Use of showers and changing rooms

After-race buffet

Discounts on a seemingly endless array of on-site adventure activities

Camping on Saturday night
Adventure-Based Activities
Most athletes combine their Wonderland Mountain Challenge experience with several on-site adventure activities. You won't want to leave the Appalachian Mountains without embarking on a white water rafting excursion along the jaw-dropping New River Gorge. If you have an itching for some mountain-top thrills, we recommend embarking on a zip lining, rock climbing, or mountain biking expedition through our 1,500-acre property, the largest such area among all other West Virginia resorts. With registration starting at just $30, you don't want to miss out on this year's Wonderland Mountain Challenge! Register today by clicking this link, or give us a call at 1-833-275-0966.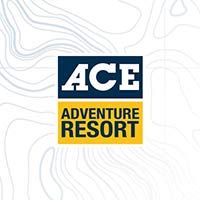 BY aceteam
Bringing you all the latest whitewater rafting, adventure, and all things ACE from the New River Gorge of West Virginia for over 40 years.
VIEW FULL BIO & ALL POSTS
RELATED ADVENTURES