October 19, 2018
Bridge Day: America's Most Exhilarating Festival
Home
|
Bridge Day: America's Most Exhilarating Festival
Everyone's favorite weekend is fast approaching here in the beautiful West Virginian Appalachian Mountains. On the third Saturday of October, the small town of Fayetteville, home to the breathtaking New River Gorge Bridge, hosts the annual Bridge Day. Base jumping and rappelling daredevils from across the country showcase their unique abilities and admirable bravery in front of thousands of onlookers as they leap off the New River Gorge Bridge, 900 feet above the river bed. ACE Adventure Resort is Fayetteville's premier provider of cabins, cottages, and camping for this world-renowned outdoor festival.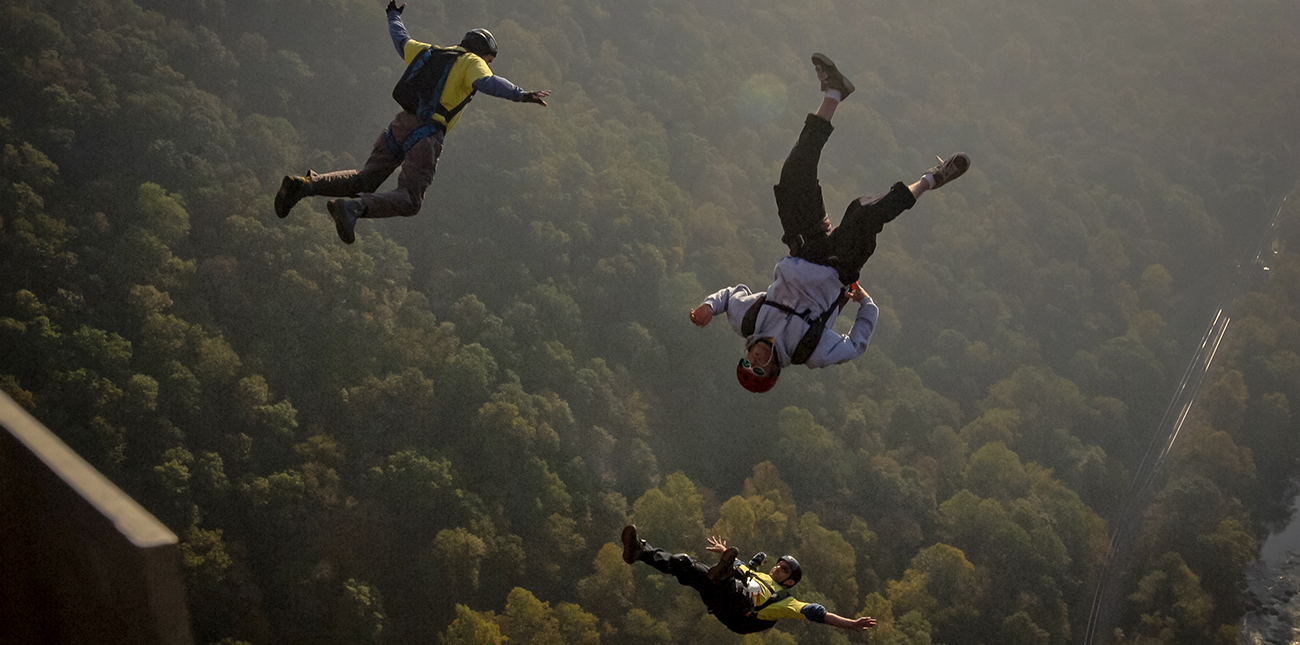 The History of Bridge Day
Shortly after the 3,030-foot bridge was finished in 1977, it became abundantly clear this newly-constructed American marvel needed to be celebrated annually. The first Bridge Day was held on November 8, 1980. Onlookers witnessed two parachutists jump from a plane onto the New River Gorge Bridge. Later, five parachutists jumped into the gorge. Rappelling began in 1981, and the first base jumpers accepted the challenge in 1984. The 88 million pound bridge cost $37 million to build.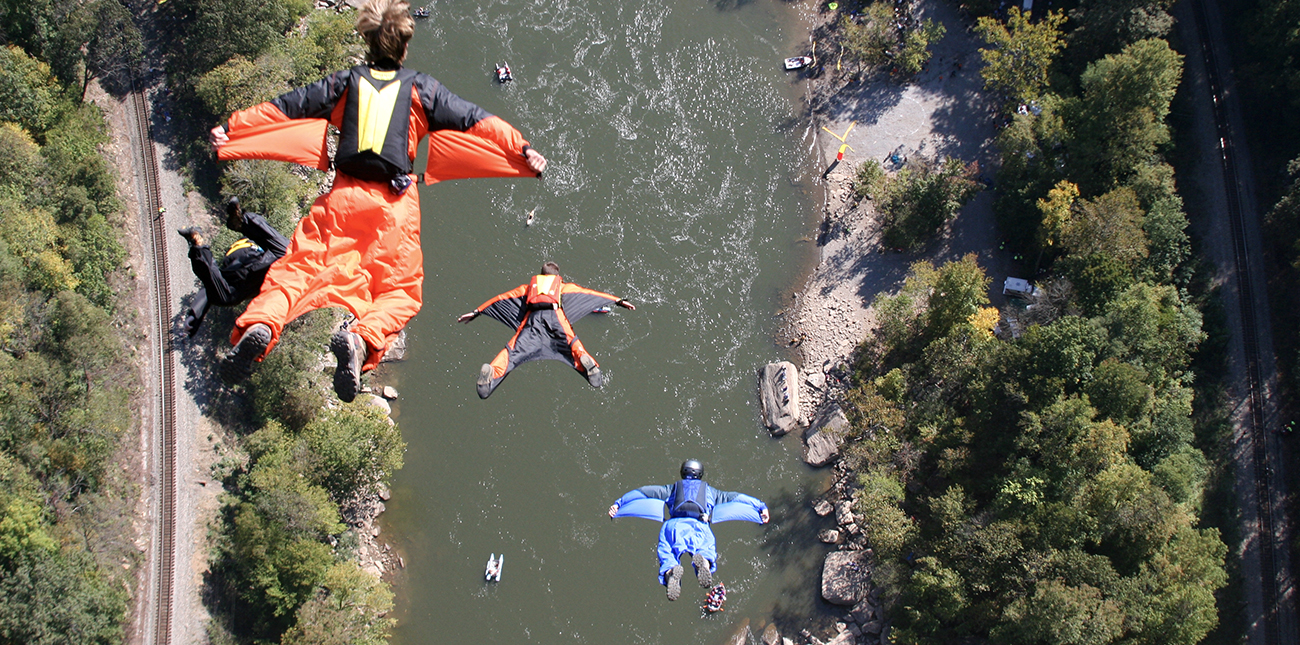 Base Jumping
You can join over 400 base jumpers this year by participating in the largest legalized base jumping event in the world. If you've never base jumped before, sign up for a tandem jump. Seasoned veterans can also sign up to be slung into the sky by the Human Rastapult. Many describe their first base jumping experience as the most terrifying thing they've ever done, and the landing is equally as exhilarating as the jump itself.
Rappelling and High Line
For the ultimate challenge, your rappelling team can ascend from the river or descend from the bridge. Only seasoned rappellers can try this daring act, and the lucky lottery winners have already been selected. Remember, if your team wasn't chosen this year, make sure to sign up for next year's lottery here. The sight alone is enough to send shivers down your spine: the rappelling teams resemble ants climbing on an inconspicuous wire. For those who aren't participating in these activities, try the 700-foot long zip line that flashes through the picturesque gorge from the bridge catwalk all the way to Fayette Station Road.

Important Information
America's Premier Adventure Resort
Fayetteville and the surrounding area grows from 2,852 residents to a community of over 100,000 overnight, so make sure to nab your reservations as soon as possible. ACE Adventure Resort has West Virginia's premier cabins, cottages, and campsites, ideal for all base jumpers, rappellers, and onlookers. Regardless if you're attending Bridge Day to conquer your fears or merely adding another notch to your extinguished belt, the perfect way to finish the evening is around a campfire on one of our woodland properties. While you're in the neighborhood, remember to embark on the biggest seasonal whitewater event in the country: the Fall Gauley. Complete the weekend with one of our extreme outdoor adventures!