February 8, 2018
Half Marathon Training
Home
|
|
Half Marathon Training
So you're ready to tackle the Wonderland Mountain Challenge at ACE Adventure Resort this spring. Running a half marathon, whether this is your first race or your 100th, requires commitment and training. The key to successful training is getting your body accustomed to running for long periods of time. If you are just starting out you will want to build a base and start a running routine. Once you are comfortable running two to four days per week it is time to start your training plan.
Pick a Training Plan
There are a million and one training plans out there that will tell you everything from how to get ready for your first half marathon to how to go faster and shave time off your race. The important thing to remember is to pick a plan that works best for you. You should be realistic when planning your training both in the time commitment involved and the physical demands of a given program. It's great to set the bar high but make sure you can achieve your goals.
Most plans will require somewhere around 12 weeks to get ready for your race. So you will want to start your training plan in late February to be ready Memorial Day Weekend. You will find beginner, novice, and advanced plans but it is important break each plan down and find one that fits your fitness level as well as your schedule. Find a buddy to train with as this will keep you motivated and accountable when it comes to meeting your goals. Runners World has a variety of plans to choose from and this is a great place find a program that will work for your training. Find your plan HERE.
Practice Makes Perfect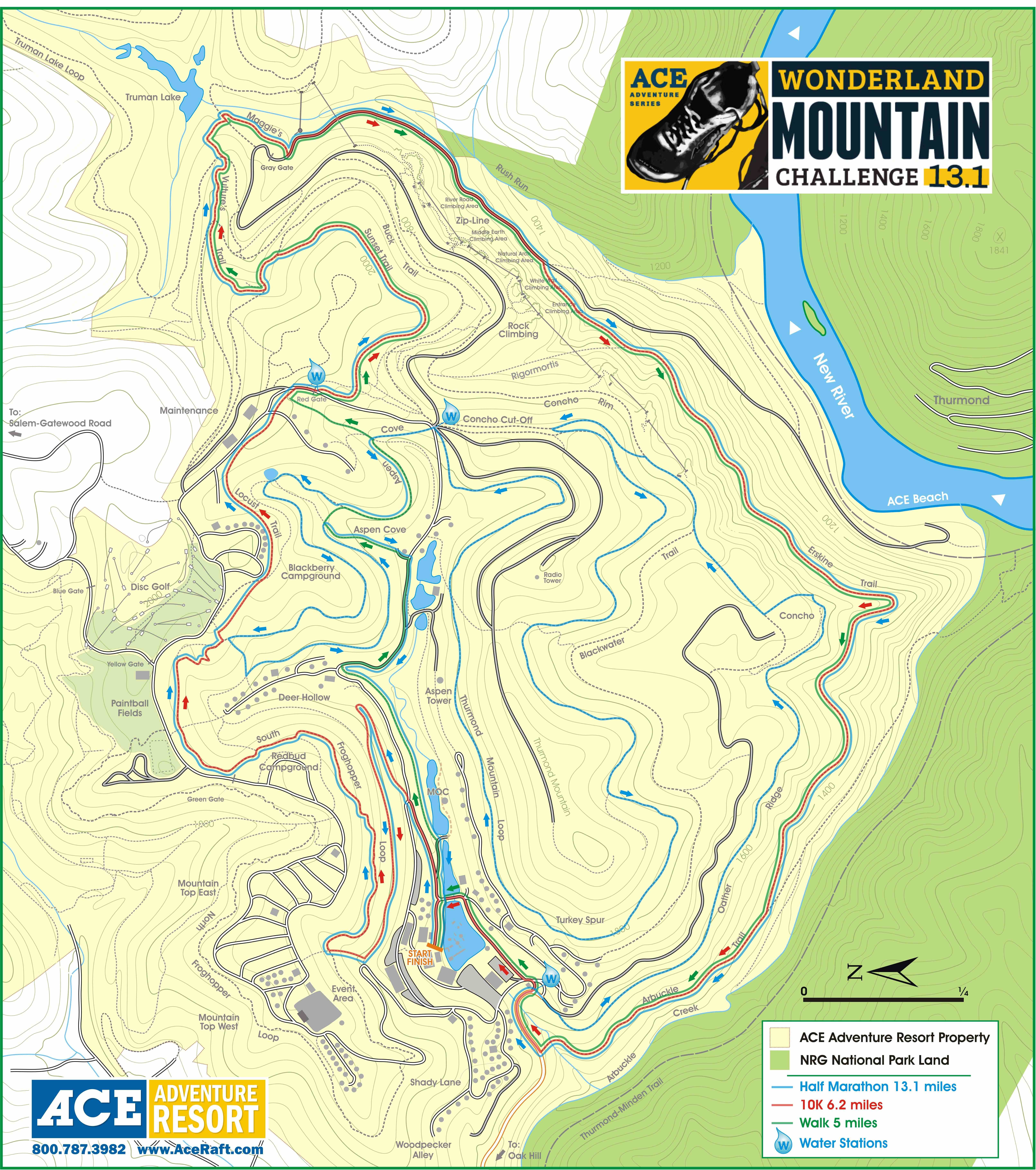 The more you get out and run the more your body will become accustomed to these types of physical demands. Be sure to train outside in an environment similar to the race course you will run your half marathon. The Wonderland Mountain Challenge follows many single-track trails through mountainous terrain. Training and running on roads or flat paths will not properly prepare you for the challenge that is a mountain trail run. Check out the elevation profile for the Wonderland Mountain Challenge and incorporate these types of hills into your training.
Download the 2018 Wonderland Challenge Race Map and plan ahead for race day. Find out at which mile markers water stations will be located so you know how much water to carry and where you can refill. You can even come out to ACE Adventure Resort and train on the exact trails the race will run… talk about home field advantage! With over 35 miles of hiking trails that are 100% free to use there is no reason not to get in a practice run of the actual route before race day.
Something For Everyone
Not ready to tackle a half marathon quite yet? That's okay, The Wonderland Mountain Challenge on May 26th offers three races to choose from including a 10K trail run and a 5-mile hike aside from the half marathon. There are cash prizes for overall winners in each race plus finisher medals for all participants, a free burrito buffet after the run, and even free camping at ACE that night. Racers who sign up before the end of April will also score a free 2018 Wonderland Mountain Challenge t-shirt. Now is the time to find your training plan and get registered to tackle Wonderland Mountain this Memorial Day Weekend.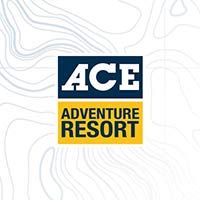 BY aceteam
Bringing you all the latest whitewater rafting, adventure, and all things ACE from the New River Gorge of West Virginia for over 40 years.
VIEW FULL BIO & ALL POSTS