West Virginia Craft Brewery Showcase
September 2, 2023

Location: ACE Adventure Resort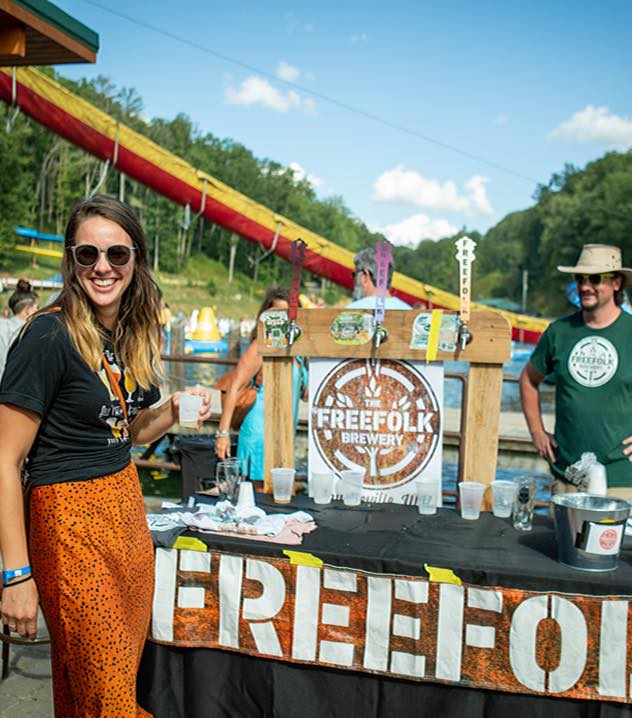 Drink Local WV
Grab a glass and get ready to go on a brew tour featuring West Virginia's best craft breweries. This Labor Day weekend we have gathered a fine collection of local brewers to show off their tasty beverages right here at ACE's Lost Paddle Bar & Grill. Tickets include a commemorative glass, tastings, and live music on the deck all day long. Cabins and camping are available for those wanting to make it a weekend trip. Don't forget about our waterpark, whitewater rafting, zip lines and a ton of outdoor adventures offered right here in the New River Gorge.
Event Schedule
Saturday, September 2, 2023
12:00 pm
Doors Open
1:00 pm
Brewers Open
2:00 pm
Allan Sizemore
4:00 pm
Andrew Adkins
7:30 pm
Annie Neeley Band
8:00 pm
Brewers Stop Serving
9:15 pm
Brewery Awards Ceremony
9:30 pm
Caitlin Krisko & The Broadcast
11:00 pm
Lost Paddle Closes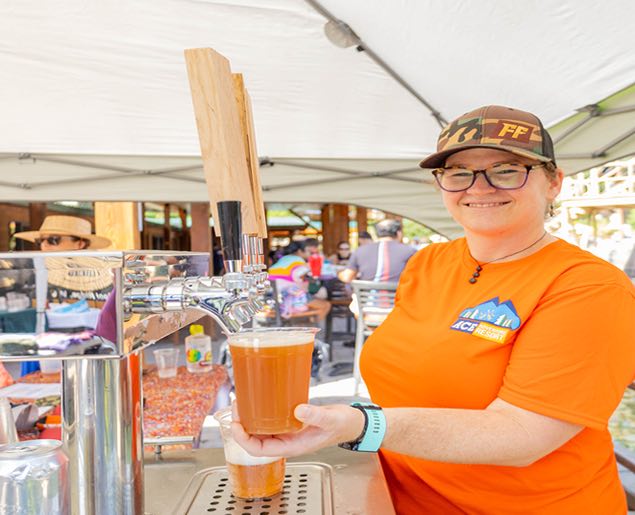 West Virginia's Best Brewers
Freefolk Brewery
Bridge Brew Works
Weathered Ground
Sophisticated Hound
Bad Shepherd
Big Draft Brewing
Fife Street Brewing
Hawk Knob Hard Cider
Greenbrier Valley Brewing Company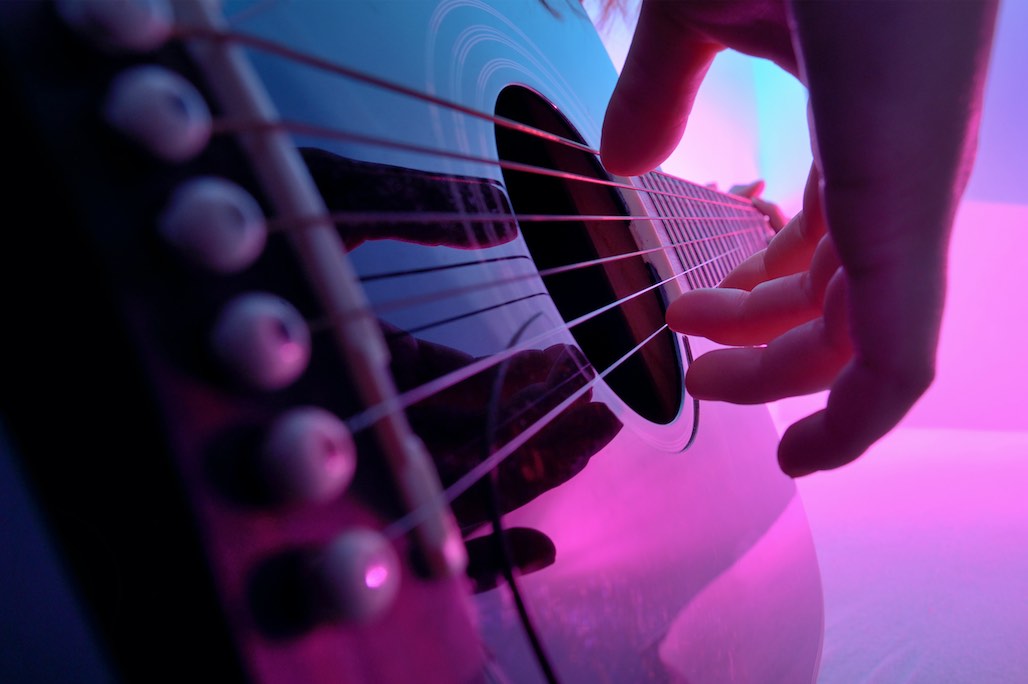 Live Music @ The Lost Paddle All Day
Free music on the deck at ACE's bar/restaurant, The Lost Paddle.
Allan Sizemore
Allan Dale Sizemore has been writing songs for over 30 years. He wrote his first real song at the age of 14, as soon as learned 3 chords on his first guitar, an old Harmony acoustic that had a hole kicked in the back of it and with only one string that his Uncle gave him from the trash. He learned then that you only needed 3 chords to write a decent song, maybe less. He has been a one man band for many years, playing drums, guitar, bass, harmonica and singing, and moves from old blues, to country, to stompgrass and just about anything in between. His songwriting is varied in subject matter as well as style, from fingerpicked stories full of melancholy visions and fire and brimstone to full blues and soul, and whatever comes, he keeps an open mind.
Andrew Adkins
"Andrew Adkins is without a doubt the embodiment of the current state of roots music in West Virginia, as well as it's most profound songwriter" -No Depression Magazine
Andrew is not only a talented singer songwriter, he is held in high regard as performer by his peers. Often accompanied by his close friend, bass player and long time collaborator Clint Lewis, his performances leave a lasting impression. Here's what Amanda Platt of the Honey Cutters had to say. "His onstage presence is the perfect mix of humor and humility, putting his audience at ease and drawing them into a songscape that originates in the Mountains of West Virginia and stretches to include the emotions and experiences that people of every corner of the country can relate to".
Annie Neeley Band
For over a decade, Neeley has been writing songs on the folkier side of country. With stylistic references to Hank Williams and Emmylou Harris, Neeley writes with the confidence of someone firmly connected to their roots. In 2016, she released a collaborative album with fellow writer Andrew Adkins called Appalachia. The two managed to mix traditional bluegrass instruments with an outlaw sound, particularly on songs like "When I Was Young" or "Bound for Somewhere." Neeley has been all around the Eastern US, playing her songs with a rotating cast of friends and characters. From West Virginia to DC to Nashville and back to the holler again, Neeley has found a way to channel those deep roots into a more rockous version of her original bluegrass with Big Old Moon.
Caitlin Krisko & The Broadcast 
Known for her soaring vocal performances, Caitlin Krisko and The Broadcast is a powerhouse soul rock band hailing from Asheville, North Carolina. Established in 2021, Krisko's electrified and unforgettable performances led to her working with members of Tedeschi Trucks Band and David Bowie's Blackstar Band on the band's newest studio album Lost My Sight. Krisko captivates her audiences, bringing the perfect blend of power and vulnerability throughout her shows. With a mix of soul rock arrangements with dashes of blues and pop, Caitlin Krisko and The Broadcast has shared stages with Mavis Staples, the late Charles Bradley, St. Paul and the Broken Bones, Marcus King, The String Cheese Incident, Bettye Layette, and Gregg Allman's Buffalo Mountain Jam among others.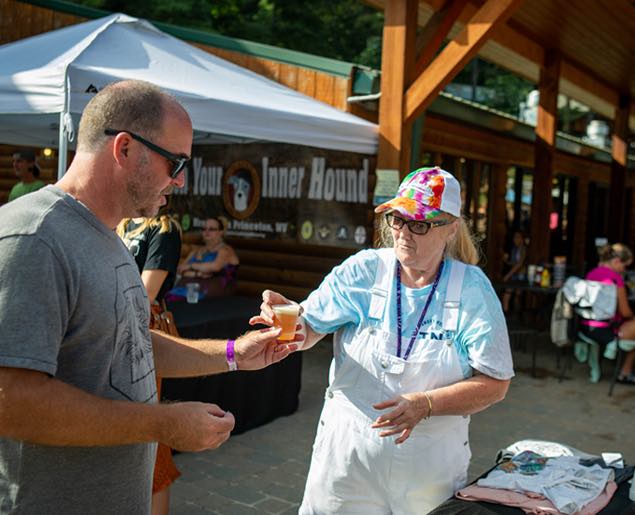 Join the Facebook Event
Click the link to check out the Facebook Event Page.
Photo Gallery