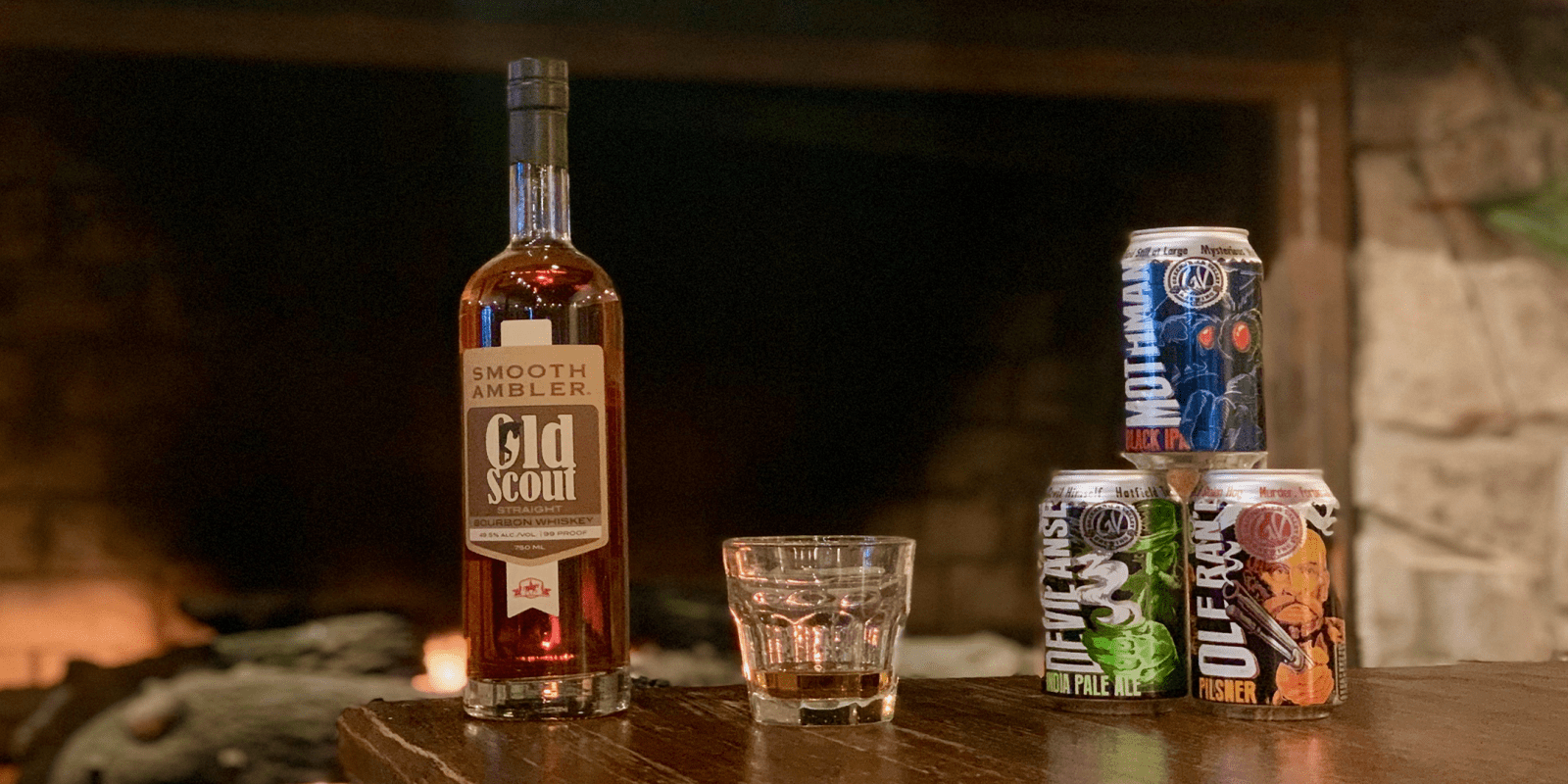 Bourbon & Beer
April 2, 2022
6:00PM
Location: ACE Adventure Resort
Admission: $60.00
Duration: 3 Hours
Category: ACE Adventure Resort,Bourbon and Beer,The Lost Paddle Bar ad Grill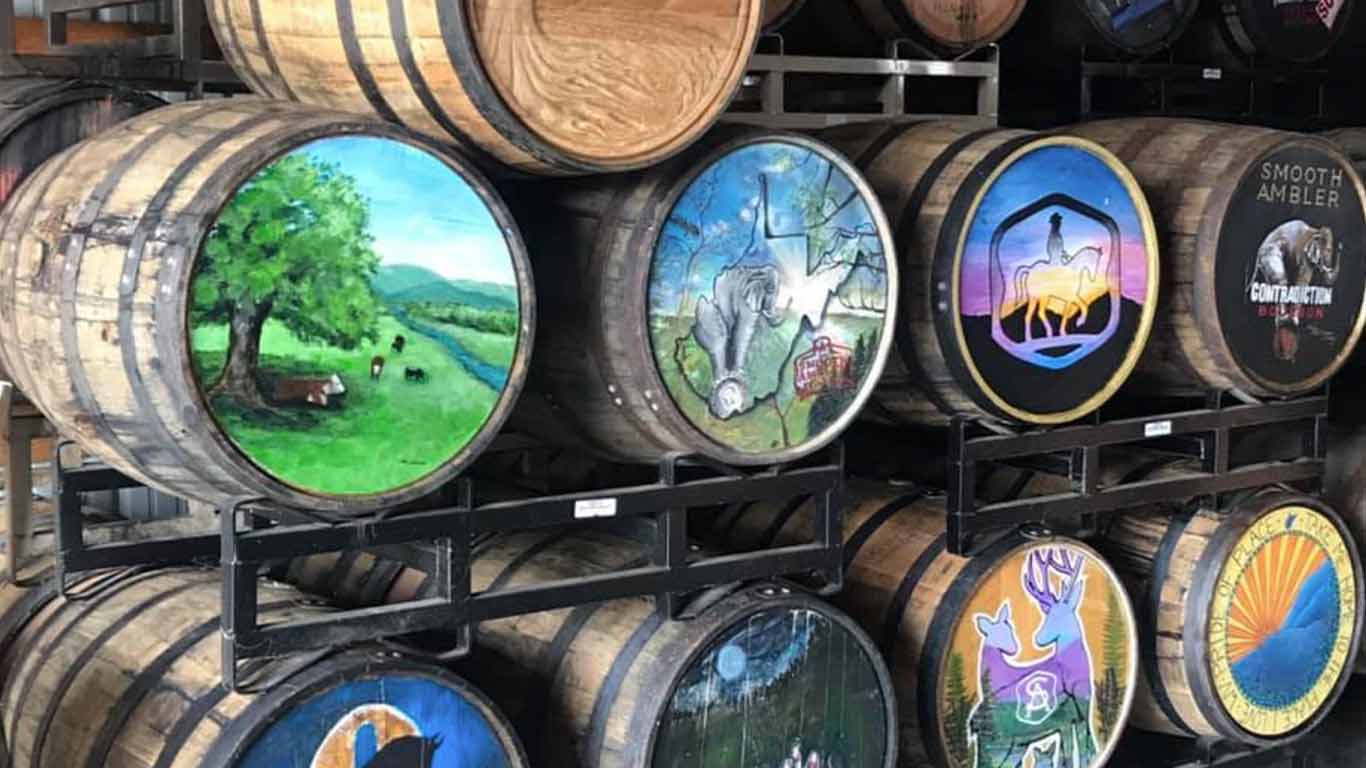 Bourbon & Beer
Join Smooth Ambler, Greenbrier Valley Brewing Company and Swift Level Fine
Meats for an evening of dinner, tastings and socializing. The Lost Paddle at ACE
Adventure Resort is putting together a tasting dinner featuring Hot Fried Chicken,
Currywurst and Smash Burgers. Each menu item will be prepared by Swift Level
Fine Meats and paired with bourbon and craft beer from our event partners Smooth
Ambler and Greenbrier Valley Brewing Company. Plus live music featuring Whiskey
& Wine while you dine.
Smooth Ambler will be offering tastings of their Contradiction Bourbon, Old Scout
Bourbon and Old Scout Single Barrel Rye Whiskey. Greenbrier Valley Brewing
Company will be showcasing their selection of West Virginia made craft beer
including Devil Anse IPA, Wild Trail Pale Ale and Ole Ran'l Pilsner. This is your
chance to meet and greet with some of the finest brewers and distillers that the
Mountain State has to offer.
Your ticket includes dinner, three 2oz tastings from Smooth Ambler and three 5oz
draft tastings from Greenbrier Valley Brewing Company.
2022 Bourbon & Beer Menu
• Fairlea Hot Fried Chicken with Fire and Ice Pickles paired with Smooth
Ambler Contradiction & GVBC Wild Trail Pale Ale
o Local Greenbrier County chicken from Farmdale Farms, hand cut and
marinated in Chef Millers buttermilk sauce, lightly tossed in a
seasoned flour and fried to perfection. The taste of real chicken fried
right is a memory of itself.
• Swift Level Currywurst with Green Chili Slaw paired with Smooth Ambler Old
Scout Rye & GVBC Old Ran'l Pilsner
o Local Putnam County heritage pork from Black Oak Holler, hand cut from
the shoulder, no trim in our sausage, seasoned in Everett's curry recipe and
hand ground. Enjoy the exceptional taste of great pork in a traditionally
made sausage with Green Chili Slaw, flavor unparalleled.
• Swift Level Smash Burger Sliders with Pimento Cheese paired with Smooth
Ambler Old Scout & GVBC Devil Anse IPA
o Local Greenbrier County dry aged beef from Swift Level Farm, a grind of
brisket, chuck and rib, no trim, whole muscle flavor profiles for grilled
perfection. Enjoy the flavor of real beef finished in the tradition of our
forefathers. Topped with Chef Miller's dag on good Pimento Cheese, what
a taste and texture combo.
Greenbrier Valley Brewing Company
The folks at Greenbrier Valley Brewing Company have been taking pride in their
West Virginia made craft beer since 2014. Located in Maxwelton, WV the team at
GVBC uses the only best ingredients to create truly unique brew recipes. With a
sense of adventure in everything they do the brewery's motto has always been Get
Out. Explore. Bring Beer.
Smooth Ambler Spirits
Smooth Ambler Spirits Distillery and Tasting Room is located in beautiful
Greenbrier Valley West Virginia, where they enjoy the high-valley mountain air,
natural waters, the ideal temperature variations. They mash, distill, age and blend a
truly remarkable and unique spirit right here in the Mountain State.
Swift Level Fine Meats
Offering the highest quality meats since 2007 and located in Lewisburg, WV. Swift
Level Fine Meats works with over 80 local farmers and producers to ensure a
quality product. Stop in and visit, their team is a group of vibrant, innovative
craftspeople that make what they have unique and full of life. They call it "meat art"
and it's for you to enjoy!
Chef Jered Miller
Chef Bio Coming Soon
Live Music with Whiskey & Wine
Whiskey & Wine is an acoustic duo from Fayetteville, WV. Musicians Josh
Winebrenner and Jessica Hypes provide entertainment that is smooth like whiskey,
and satisfying like a fine wine. Whiskey & Wine's musical stylings offer something
for everyone, from classic rock to high energy 90's favorites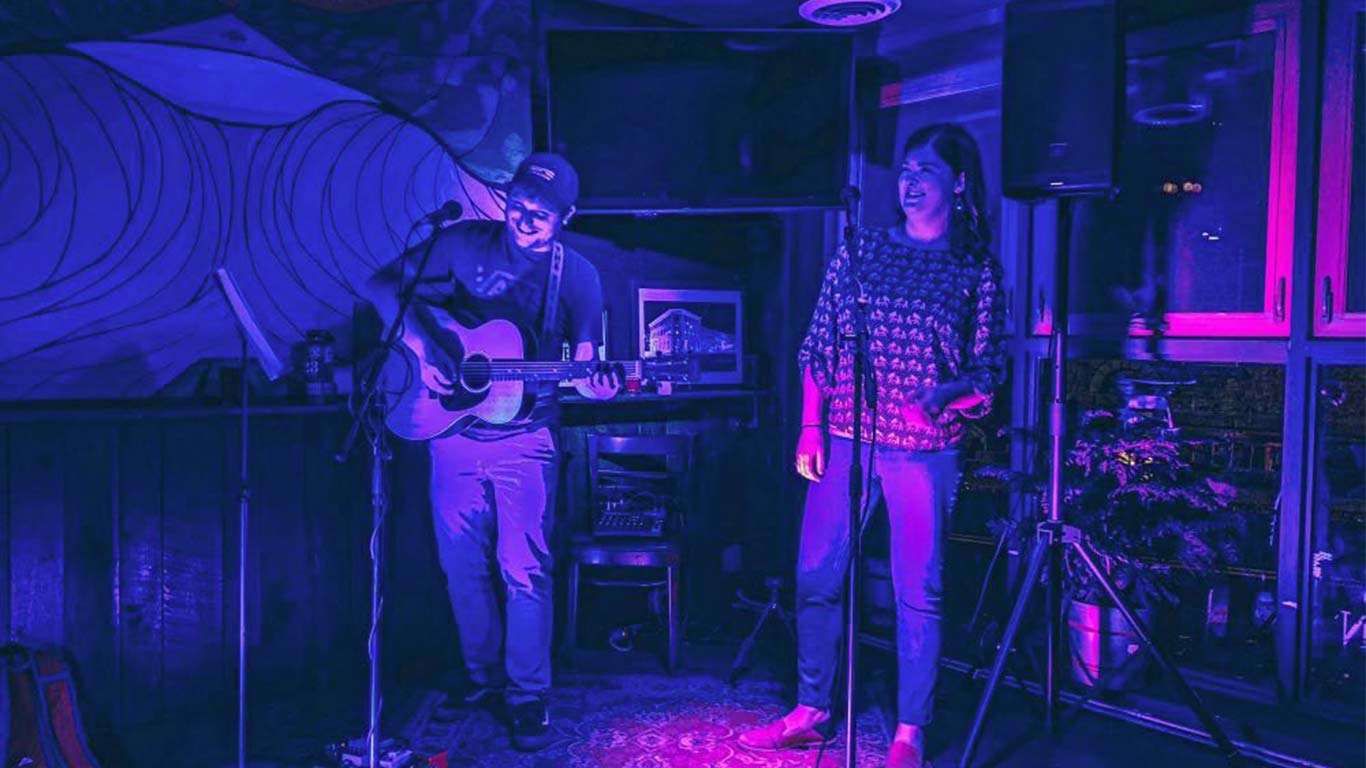 Related Events