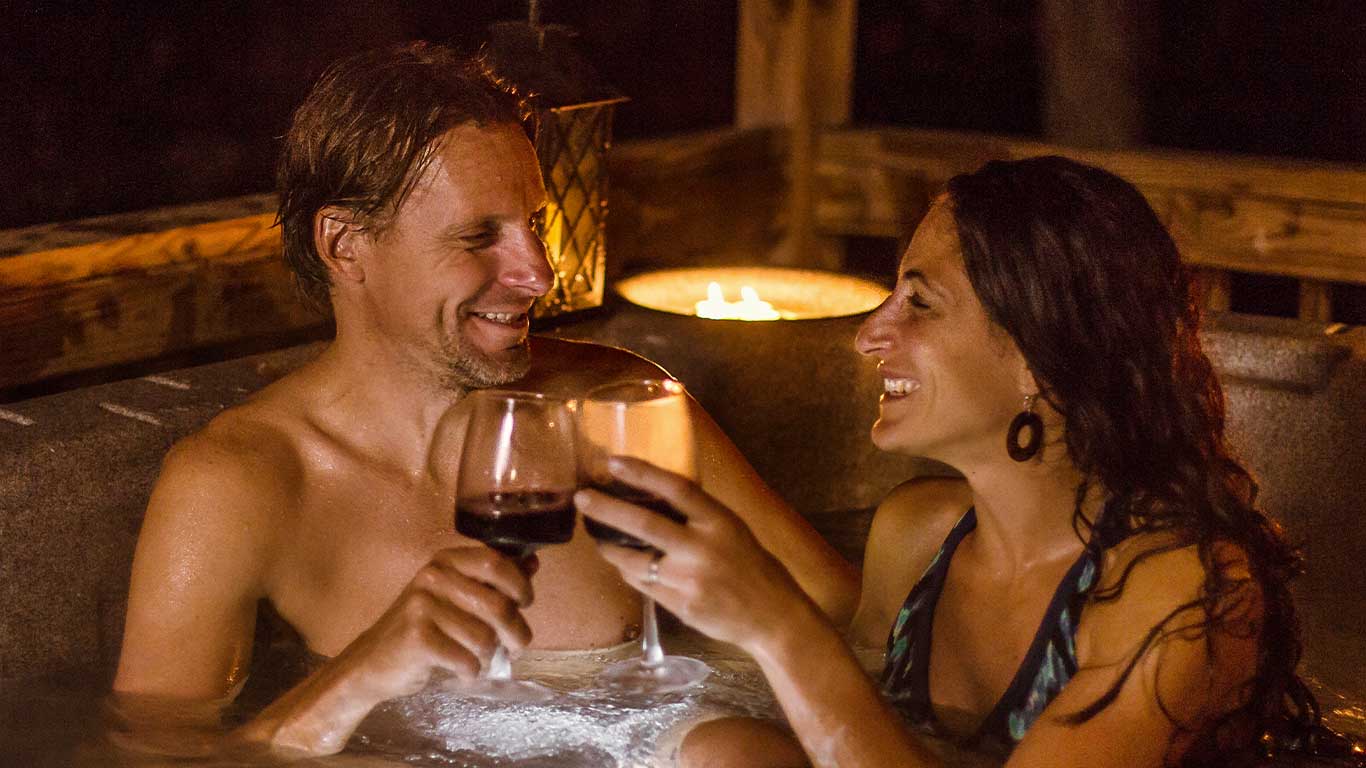 February 11, 2021
Visit ACE for Valentine's Day
Home
|
|
Visit ACE for Valentine's Day
Say I Do to a Weekend in Paradise
Looking for the perfect getaway to surprise your special someone with? Look no further! Here at ACE Adventure Resort, we make it our priority to ensure you have the vacation of a lifetime. With Valentine's Day being on a Sunday, escaping to one of our cozy cabins for the weekend sounds like the perfect idea. And you're in luck, if you rent a cabin for one night you get another night completely free! Sounds almost too good to be true, right? So make sure you book a reservation soon! Spend your weekend in paradise zip-lining through trees before retiring to your own hot tub for the evening. The Lost Paddle Bar is only a short walk away and waiting to whip up some tasty drinks for you and your Valentine!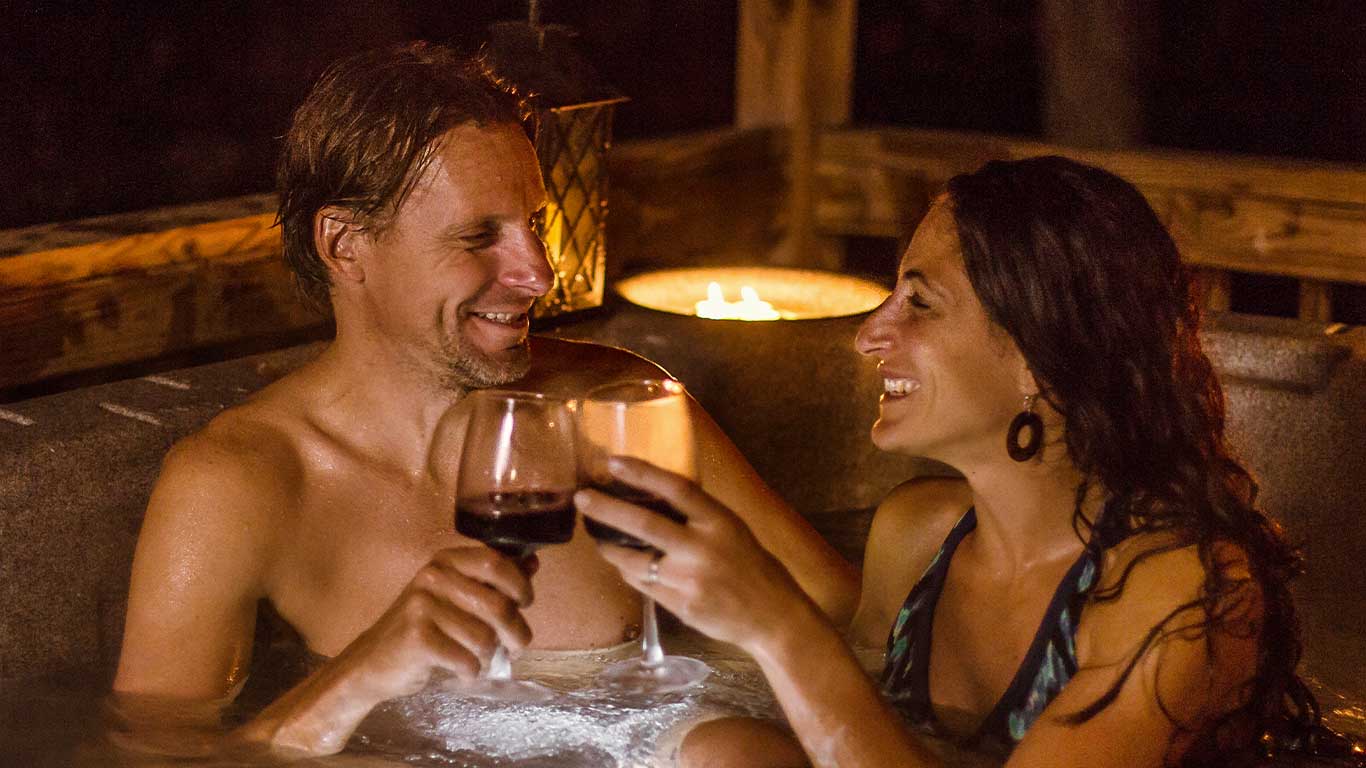 It's everyone's dream to find a little slice of paradise that they can call their home away from home. Let us be that for you! Spend your Valentine's Day weekend cozied up in the quiet mountains of West Virginia. Located on 1,500 acres of property, we have everything you need without ever having to leave. Spend your days zip lining and enjoying breathtaking views of the gorge or hiking some of the best trails in the state! Our zipline course offers the very best view of the gorge and is the perfect adventure for any couple! Whether you've zip lined before or this is your first time, our views of the gorge are something you can never get tired of admiring!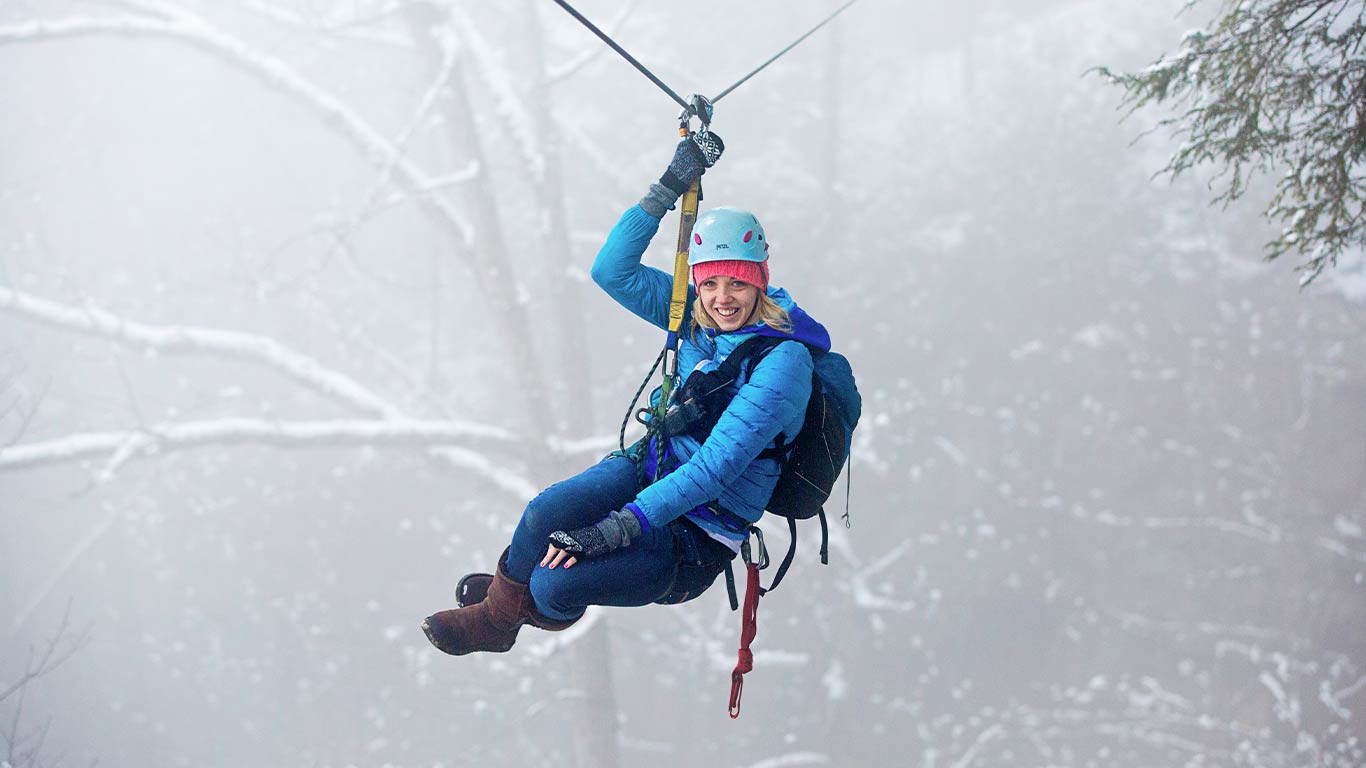 After experiencing the thrill and excitement of zip lining, take some time to enjoy a few of our many beautiful trails. Whether you're looking for an easy and short hike or a more vigorous one, we have tons of options! One of our most popular trails is Oather. This intermediate trail is roughly around two miles and leads to our Concho Overlook. This overlook gives a beautiful view of a horseshoe bend in the river and the small town of Thurmond. It's a sight you'll have to see to believe! The Concho Overlook is a popular wedding spot because of the gorgeous scenery and spacious deck. Not to mention, the perfect spot to enjoy a picnic with your special person.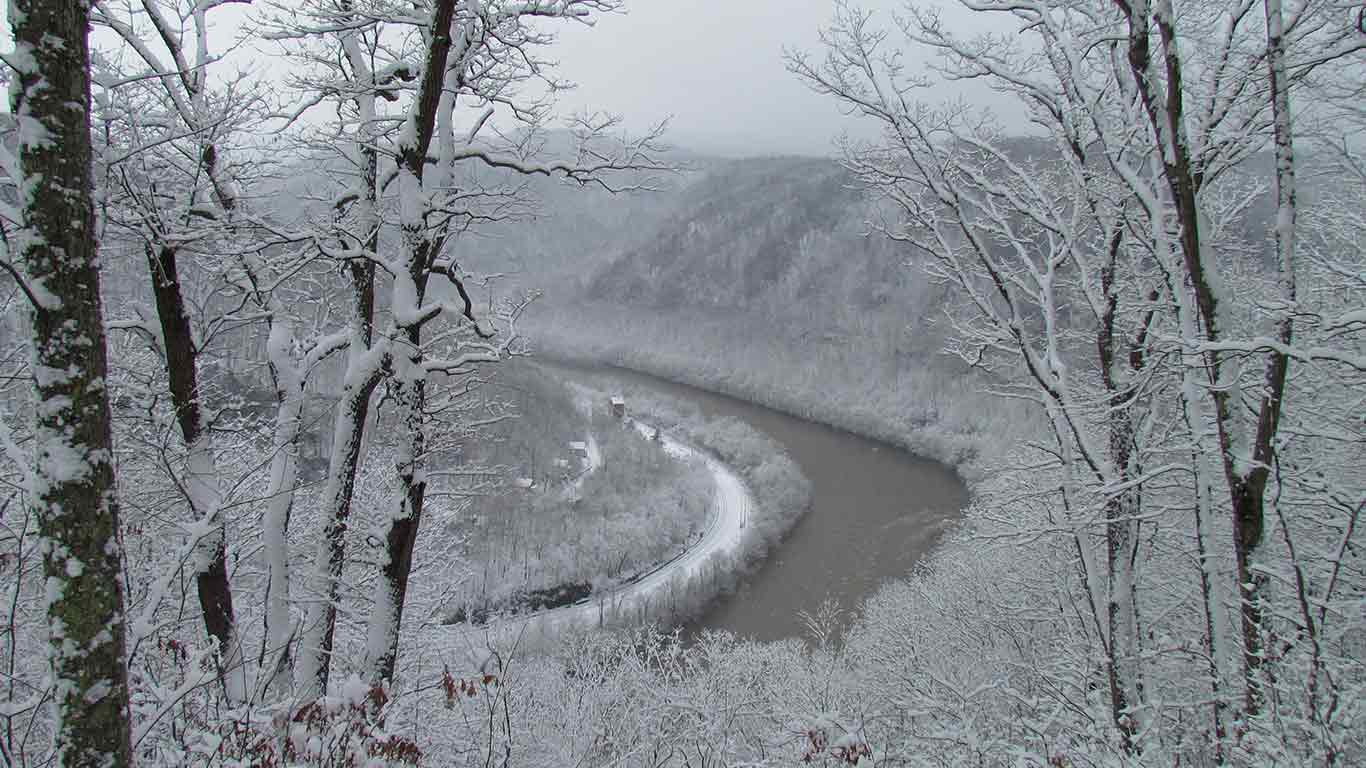 ACE Adventure Resort has all the ingredients for a perfect Valentine's Day weekend. From experiencing thrilling adventures to melting away in bliss in your hot tub, we are here to make your weekend as special as your Valentine! What are you waiting for? Say I do to the perfect getaway at ACE Adventure Resort!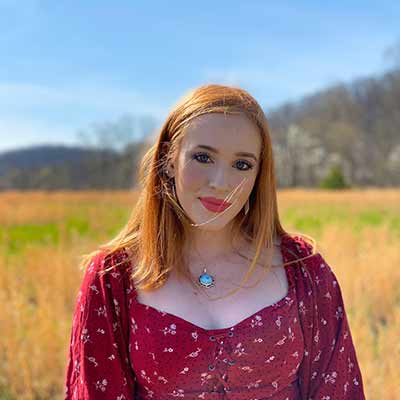 BY Larkin Cook
Larkin grew up here at ACE Adventure Resort and on the New River. Her dad, Jerry, is one of the owners of ACE, so adventure is in her blood. When Larkin isn't studying at Concord University, she is working in the marketing department as a social media specialist. Larkin enjoys hiking, whitewater rafting, and being outdoors. If you can't find Larkin at ACE or on the River, she's at home with her cats Misa and Oscar.
VIEW FULL BIO & ALL POSTS
RELATED ADVENTURES