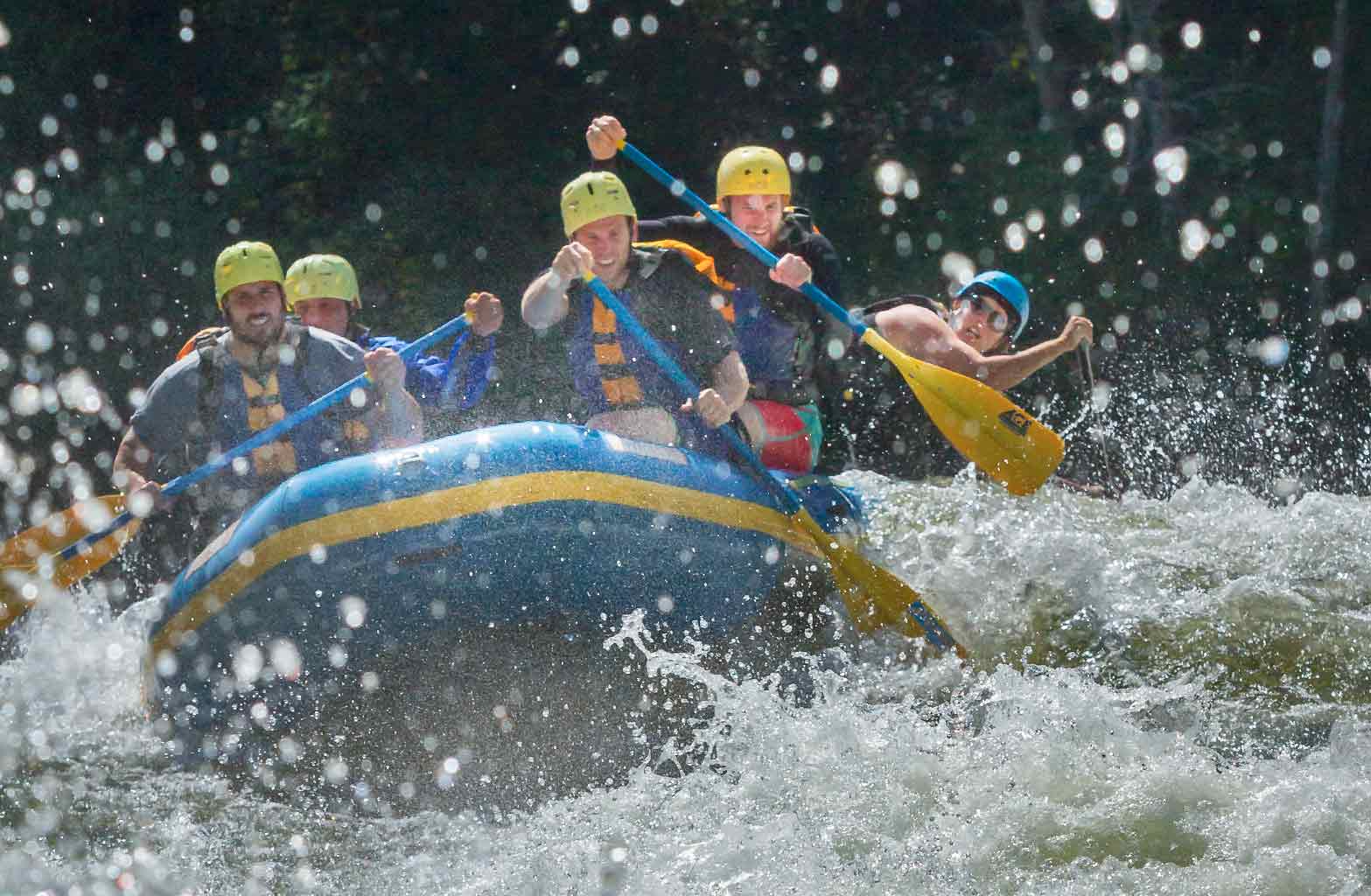 June 19, 2020
What is a Whitewater Rafting Resort?
Home
|
|
What is a Whitewater Rafting Resort?
What is a Whitewater Rafting Resort?
Recently, whitewater rafting has become more well-known as well as more accessible for most families! Decades ago, rafting was significantly less family friendly, but thanks to resorts like ACE, the narrative has been changed and families all around the world participate in this jaw-dropping experience! While we all know what whitewater rafting is, what actually is a whitewater rafting resort? When picking the perfect vacation, there are countless avenues you can take, but let me narrow it down for you! You NEED to go rafting at least once in your life. Nothing will give you the confidence and nudge you need to try new things like surfing the waves and taking on up to class V rapids with the ones closest to you. Talk about a bonding experience! With so many options, how can you pick the perfect rafting trip that meets your group's individual needs? In this blog, you'll find a variety of options on some of the best and most inclusive whitewater rafting resorts in the United States.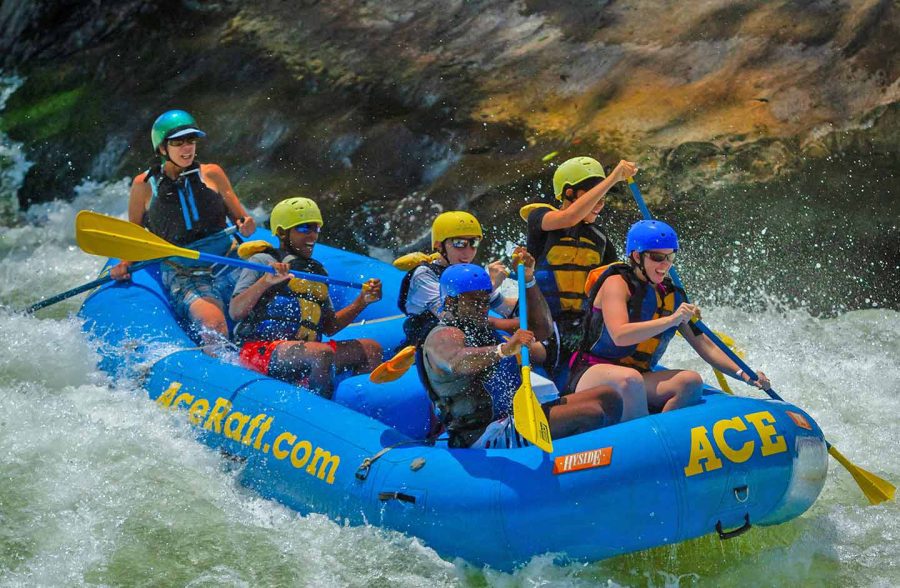 For those of you in the Northern Midwest, I have just the whitewater rafting resort for you! Located in Northern Wisconsin, Wildman Adventure Resort has all the adventure and excitement you'll need to bring the sparkle back in your eye. Wildman Adventure Resort not only offers whitewater rafting it also is home to some seriously epic adventures. I know you're here for the whitewater rafting, so I'll cover that first! Their whitewater rafting trip on the Menominee River is one of their most popular and it is clear to see why! This trip is by far one of the friendliest around because of its unique and inclusive setup. The trip starts out with calm waters and multiple stops for the kids to get out and take a dip in the river. After a tranquil stretch of river, the action commences! Your raft will encounter some awesome class IV rapids before making a short hike back to take on those epic rapids again. Because of this innovative trip, families can bring their kiddos as young as five to take part in the calmer portion. While Wildman Adventure Resort offers a variety of incredible trips, this is one of the most popular!! When you're not rafting, hop on a zipline trip and fly through the trees on five different zips or have an epic paintball sesh with the family. With so many options, it's time to book your trip and go wild with Wildman Adventure Resort.
For our Pacific Northwest and West Coast Canadian friends, I have an awesome treat for you! Another great whitewater rafting resort is REO Rafting Resort! This resort has an extensive variety of rafting trips ranging from day trips, two-day rafting and glamping, all the way to a six day long extreme family trip! In my opinion the Club REO Extreme Family Rafting Trip is one of the coolest and one of a kind trips you could take with those closest to you. With life moving so fast, sometimes we forget to look around and appreciate what is most important…family. Your family will glamp in style and take on incredible rapids while spending the quality time together we all crave. Hike, kayak, or even enjoy some relaxing yoga- with so many activities it's impossible to get bored. Catch on some much needed family time and check out REO Rafting Resort today.
If you've read this far, I know what you're thinking. Which is the best? Obviously, I saved it for last!! Are you ready? Three words-ACE Adventure Resort. For East Coast paddlers ACE is the top choice for a combination of rafting and rustic resort relaxation. When you book a trip with ACE Adventure Resort you can choose from multiple rafting trips that differ in difficulty, length, and experience. If rafting with newbies or kiddos, I suggest the Upper New! The Upper New can range from full day to overnight so the fun doesn't have to end. Kiddos as young as six years old can hop on a raft and take on the Upper New! This rafting trip is excellent for those looking for fun and relaxation all in one. with mild rapids and breath-taking scenery, this is a trip everyone should talk at least once in their lifetime! Looking for more of a thrill and have some older kiddos? I have just the trip for you! The Lower New is ACE Adventure Resort's most popular trip and for good reason. This trip incorporates class IV+ rapids making it an epic adventure for the whole family to enjoy. ACE offers trips ranging from beginners to rafting veterans so no matter your experience, ACE Adventure Resort is guaranteed to bring the FUN!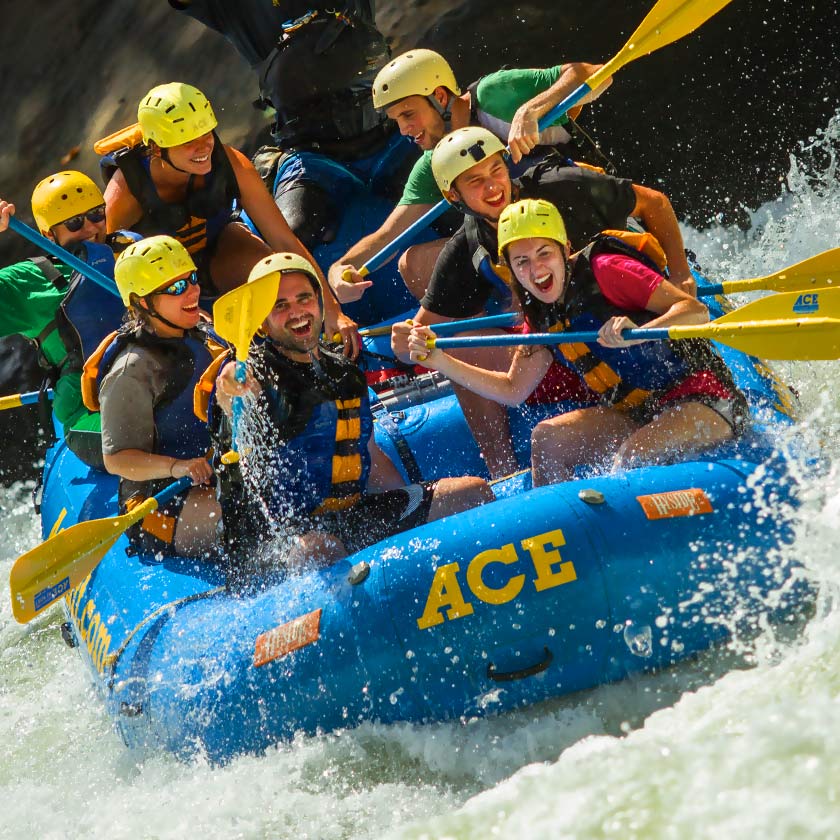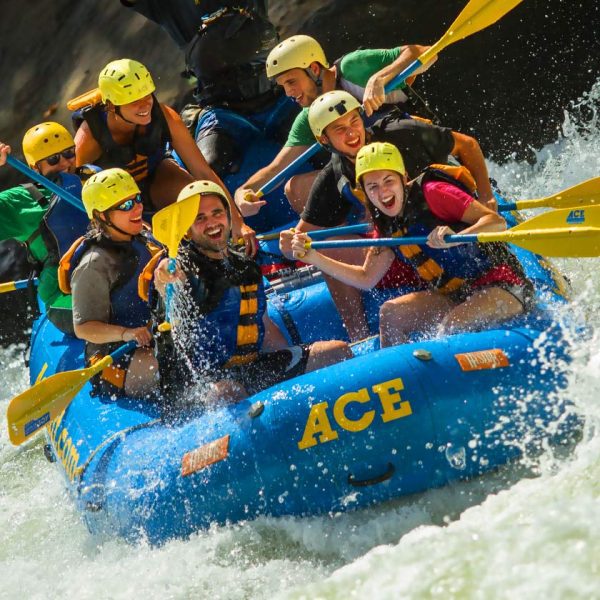 With so many incredible options to choose from, your summer is sure to be packed with only the most exciting adventures. Rafting is one of those magical activities that not only makes you feel like you've entered a parallel universe where anything is possible but also makes you feel closer to everyone you're sharing this awesome adventure with. Book a rafting trip now so you have spectacular stories to tell later.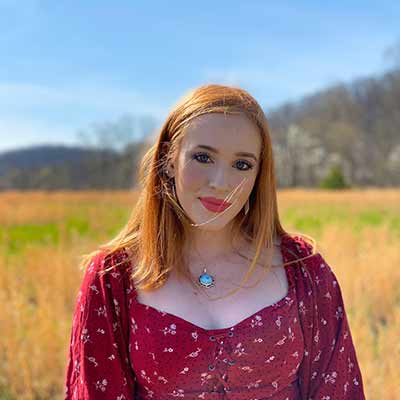 BY Larkin Cook
Larkin grew up here at ACE Adventure Resort and on the New River. Her dad, Jerry, is one of the owners of ACE, so adventure is in her blood. When Larkin isn't studying at Concord University, she is working in the marketing department as a social media specialist. Larkin enjoys hiking, whitewater rafting, and being outdoors. If you can't find Larkin at ACE or on the River, she's at home with her cats Misa and Oscar.
VIEW FULL BIO & ALL POSTS