March 13, 2020
Focus on what matters, we'll make your vacation easy.
Home
|
|
Focus on what matters, we'll make your vacation easy.
Good Morning ACE Friends and Family,
We want you to know that everyone here at ACE is thinking of you: our guests, friends and family, and how we can make some aspects of the upcoming days a bit easier and stress-free. These challenges will pass, and when they do, we imagine it will be time to rejoin friends and family on a much-needed vacation in the great outdoors.
The ACE family would like to assure you that the good health, quality of life and the safety of our guests is our top priority. Sharing the miles of uninterrupted forest, clean mountain air, and the refreshing waters of the Mountain State is the very reason that our organization was founded just over 40 years ago.
During uncertain times, direct and clear communication remains a valuable tool. With that in mind, we would like to share with you a worry-free promise regarding your existing or future reservation with ACE Adventure Resort.
As of today, any existing or future reservation booked before April 30th, 2020 will be backed by our new Fee-Free Trip Rescheduling & Raincheck Promise. Should your travel plans become complicated by the coronavirus, we promise to reschedule your vacation, or provide you with a raincheck for the equivalent value of your purchase that will be valid for one year from the arrival date of your original reservation.
We will not question your decision, or charge rescheduling fees, we will simply work with you to reschedule your vacation to a date at which it can be fully enjoyed, worry-free, in these beautiful and secluded mountains.
In addition to this promise, ACE Adventure Resort has already implemented a response plan to coronavirus based on the guidance of the Centers For Disease Control and Prevention the West Virginia Department Of Health & Human Services and other government agencies to safeguard the health and well being of our guests and team members.
These steps include, but are not limited to the following:
We have purchased CDC approved cleaning and sanitation products and are utilizing them as instructed by public health organizations to minimize, or eliminate, the spread of coronavirus throughout our entire lodging, dining and adventure facilities.
As ACE's 2020 activities begin to open, we are applying the above cleaning and sanitizing protocols to gear, transportation, and your entire adventure from start to finish. For example this will include harnesses, helmets, pfds and wetsuit among other equipment used.
We are actively maintaining and expanding cleaning and sanitizing stations throughout our facility. These stations will be available to staff and guests. We have provided guidance to our staff regarding proper and increased use that will continue as seasonal team members arrive.
We have asked any of our team members who are experiencing any symptoms of illness to stay home and rest while they fully recover. We are extending this request to our guests by providing alternative dates for vacations as needed… with no hassle or fees.
We are committed to adjusting this plan as new factual information and guidelines are provided to address the coronavirus. Later today, we will update our website with a more extensive explanation of all the practices we currently have in place as well as more details about our Fee-Free Trip Rescheduling & Raincheck Promise. We will continue to update this page throughout the coming months.
The duration and outcome of this new flu virus in the United States is unknown, but we are confident with precautions and diligence ACE Adventure Resort will be right here waiting to share fun times with you, your family, and your loved ones.
We will see you soon, and we're going to have a great time here on our 1,500 acre resort located adjacent to the New River Gorge National River!
Our kindest thoughts are with you,
Jerry Cook, Ernie Kincaid (managing partners) and your 300+ ACE Adventure Resort Family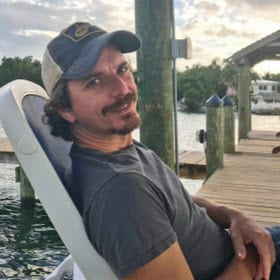 BY Haynes Mansfield
Haynes moved to West Virginia in 2001 to spend a summer as a guide and video boater in the whitewater rafting on the New and Gauley Rivers. One summer became nineteen and he made the New River Gorge his home.
After transitioning into the 9 to 5 marketing agency life in 2005, he is now serving as the Marketing Director at ACE Adventure Resort. You'll also find him fishing, trail running, and gardening.
VIEW FULL BIO & ALL POSTS
RELATED ADVENTURES