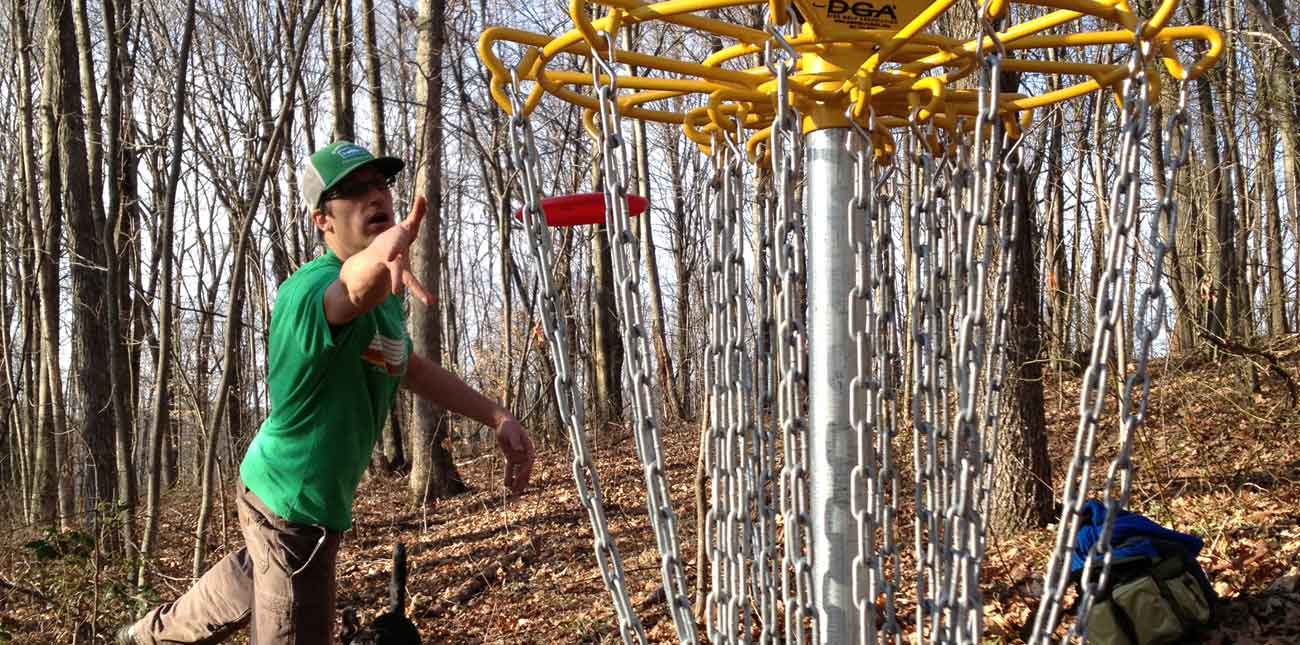 July 25, 2019
Free Disc Golf at ACE Adventure Resort
Home
|
|
Free Disc Golf at ACE Adventure Resort
The fun yet relaxing game of disc golf, which is often called "Frisbee golf" or "frolf" in other parts of the country, is entirely free to guests here at ACE Adventure Resort in Oak Hill, WV. We're the proud home to world-class white water rafting, the "Endless Wall," and, of course, one of the premier disc golf courses in the state. Eighteen holes at Wonderland Disc Golf Course is the perfect way to cap off an incredible day of river rafting, rock climbing, and mountain biking.
Wonderland Disc Golf Course
You won't find a more serene, jaw-dropping disc golf course in the Appalachian Mountains. Wonderland is one of the only 18-hole disc golf courses near the New River Gorge, and it's only minutes away from our rustic, hand-crafted log cabins. This scenic, 6,000-foot course opened in 2012 to rave reviews, but we're continuously enhancing the experience year after year. Wonderland is quite challenging thanks to dense forestry, weaving mountaintop trails, and sprawling open fields. You'll discover an ideal mix of lengthy, wide-open throws with the Appalachians as a backdrop and tight, wooded holes along the back nine. Here's a quick rundown of what you can expect this year at the par-54 Wonderland, one of the top-rated disc golf courses in West Virginia:
40 acres of space

Course maps available in the parking lot

Discs are for sale in the Welcome Center

Registered with the PDGA (Professional Disc Golf Association)

Restrooms near tee #7

The sunsets at Wonderland are genuinely breathtaking
Nearby Disc Golf Courses
We highly recommend visiting one (or several) of the other disc golf courses in the communities of Oak Hill, Lansing, and Fayetteville. The New River Gorge is home to five disc golf courses, two of which are 18 holes in length (including Wonderland). Here's a brief rundown of the other four:
Extended Weekend Getaways in WV
ACE Adventure Resort is within five hours from many of the largest cities on the East Coast, making our jaw-dropping, 1,500-acre property an easy trip for families, couples, and groups. When you're not tossing a disc at Wonderland, remember to spend your days ziplining, rock climbing, caving, and ATVing with the help of our highly-trained guides. Our one-of-a-kind adventure resort is perfect for those who enjoy the thrill of a challenge, the awe-inspiring natural beauty of the Appalachian Mountains, and the tranquility of an extended weekend in the wilderness. Visit us online at ACERaft.com to book a well-deserved getaway with family or friends!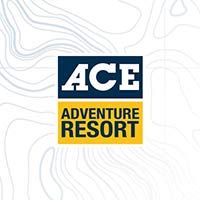 BY aceteam
Bringing you all the latest whitewater rafting, adventure, and all things ACE from the New River Gorge of West Virginia for over 40 years.
VIEW FULL BIO & ALL POSTS