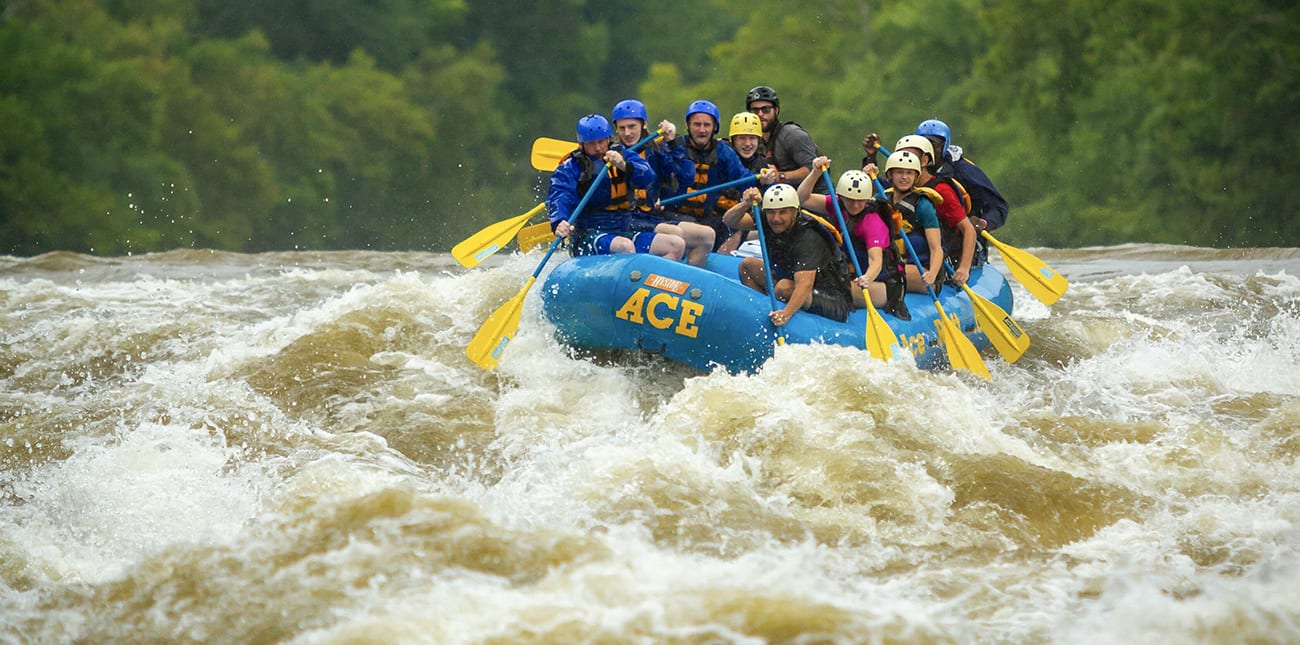 March 31, 2019
Springtime New River Gorge Whitewater Rafting Trips
Home
|
|
Springtime New River Gorge Whitewater Rafting Trips
Despite the fact that we've experienced lower-than-average temperatures this winter, the upcoming Lower New River springtime white water rafting season is on track to begin on April 1. The ten-day forecast is teasing a 60-degree day here in mid-March, which will effectively warm up the New River Gorge just in time for spring's arrival. Not only is ACE Adventure Resort offering full-day white water adventures on the Lower New River for under $100, but you can take advantage of a buy one night, get two nights free promotion now through May 21! After each exhilarating New River rafting excursion, return to one of the premier West Virginia resorts for soothing hot tub relaxation, fireside stories, and Appalachian stargazing. Keep reading to learn more about our two springtime white water rafting excursions.
Full-Day Spring Rafting + Free Lunch
The springtime Lower New River Gorge white water rafting trip is a guest favorite thanks to the river's seasonally-wild rapids. This full-day excursion is recommended for experienced rafters over the age of 11 due to the thrilling, powerful springtime flow. Rafters can expect up to 16-foot-tall rollercoaster waves this April and May as our stretch of the New River receives heavy spring rainwater from North Carolina, Virginia, and Southern West Virginia. While we typically experience 60s in April and 70s in May, you should always be prepared for a chilly day by reading this seasonal white water rafting guide. This trip includes a scenic riverside lunch and seven hours of thrilling class III-IV rapids. There will also be opportunities for rock jumping and swimming along the way!
Half-Day Spring Rafting
The half-day spring white water rafting trip, which lasts approximately 3-4 hours, is perfect for those who wish to combine rafting with another on-site activity, such as zip lining, rock climbing, or mountain biking. You'll still be able to experience most of the same class III-IV waves and rapids on this adventure. While lunch isn't provided, you'll still have a chance to leap from tall rocky cliffs and swim inside the New River Gorge.
Cabins in West Virginia – Buy One Night, Get Two Nights Free!
Now through May 21, ACE Adventure Resort is offering a buy one night, get two nights free discount on our most popular hand-crafted woodland cabins. These discounted cabins sleep anywhere from six to 14 guests. Start each morning with a steaming cup of freshly-brewed coffee and a nature stroll before embarking on a life-changing full-day white water rafting adventure. After a thrilling rafting trip, retreat to your cabin for grilled steaks, hot tub relaxation, and roasted marshmallows around a crackling fire. It's starting to feel like spring here in the beautiful Appalachian Mountains – visit ACERaft.com right now before our cabins and rafting trips are fully booked!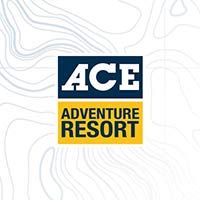 BY aceteam
Bringing you all the latest whitewater rafting, adventure, and all things ACE from the New River Gorge of West Virginia for over 40 years.
VIEW FULL BIO & ALL POSTS
RELATED ADVENTURES