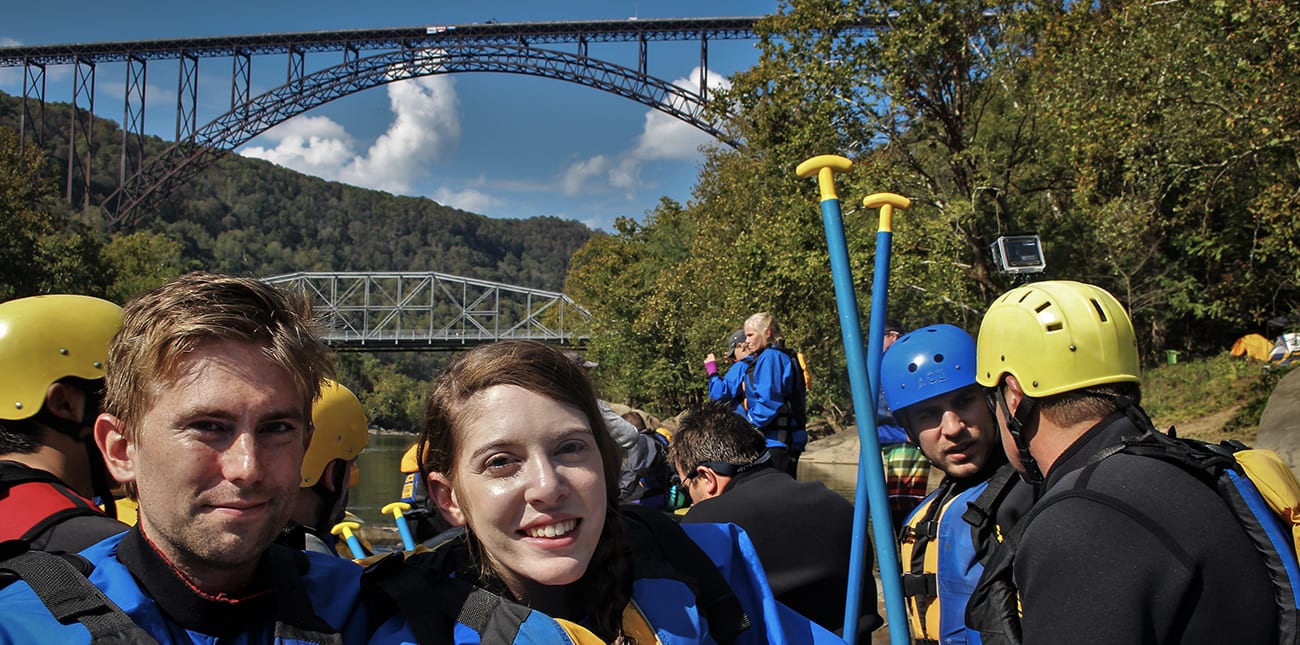 March 31, 2019
Plan a Memorial Day Getaway to ACE
Home
|
|
Plan a Memorial Day Getaway to ACE
While summer technically doesn't begin until June 21, Memorial Day weekend is often the unofficial start of summer for many families. All of our exciting outdoor activities, including the on-site Wonderland Waterpark, are open just in time for Memorial Day's much-anticipated arrival. We highly encourage families of all sizes to spend this holiday of remembrance with loved ones. If you're searching for a fun, scenic Memorial Day getaway, look no further than ACE Adventure Resort, one of the premier water park resorts on the East Coast. You'll find that ACE offers something for everyone here in the breathtaking Appalachian Mountains, including thrilling New River rafting, a "Kids Camp," scenic kayaking, and so much more!
World-Class White Water Rafting
All of our rafting trips, excluding the fall Gauley River adventure, are up-and-running once the calendar flips to May, so you'll always be minutes away from potential white water adventures this Memorial Day. Choose between the Wildest Summer Rafting Trip, the two-day Upper New River Overnight trip, the full-day Lower New River Gorge excursion, and many more! Each expedition features world-class rapids, genuinely stunning gorge views, and countless thrills.
Adventures Galore!
Not everyone craves the thrills of class IV rapids, which is why we provide over a dozen outdoor activities. Embark on a three-hour zipline canopy trip through the lush, utterly-breathtaking Appalachian Mountains high above the New River Gorge. Meander through an underground cave system on a full-day caving trip. Or kayak through the pristine, still waters of Summersville Lake, one of the most striking hidden gems in West Virginia. The much-anticipated Wonderland Mountain Challenge Trail Race takes place over Memorial Day weekend this year for those who are interested in embarking on a challenging half-marathon, a 10K run, or a scenic five-mile walk.
Wonderland Waterpark
Families almost always choose to spend at least a couple of hours at Wonderland Waterpark every Memorial Day weekend. This outdoor waterpark sits atop our private lake, steps from the resort. ACE remains one of the premier water park resorts in West Virginia thanks to Wonderland's 200-foot-long twin water slides, above-water obstacle course, and over 50 inflatable "toys." With half-day water park passes starting at just $10 per child, the lake is always packed full of "happy campers" every Memorial Day.
Family-Friendly New River Gorge Cabins
ACE Adventure Resort provides our guests with a wide variety of cabins, cottages, chalets, and lodges, as well as camping, RV sites, and bunkhouses. Our hand-crafted log cabins, which sleep anywhere from six to 14, provide families with ample space, modern luxuries, and private wilderness. Soak inside a sizable outdoor hot tub, grill cheeseburgers on your sizable deck, and gather around a crackling campfire for roasted marshmallows, gripping stories, and serene stargazing. There's no better time than right now to start planning a Memorial Day getaway to one of the only water park resorts in the Appalachian Mountains. Give us a call at 877-787-3982, or visit us online at ACERaft.com to book a well-deserved late-May family getaway!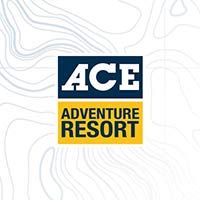 BY aceteam
Bringing you all the latest whitewater rafting, adventure, and all things ACE from the New River Gorge of West Virginia for over 40 years.
VIEW FULL BIO & ALL POSTS
RELATED ADVENTURES