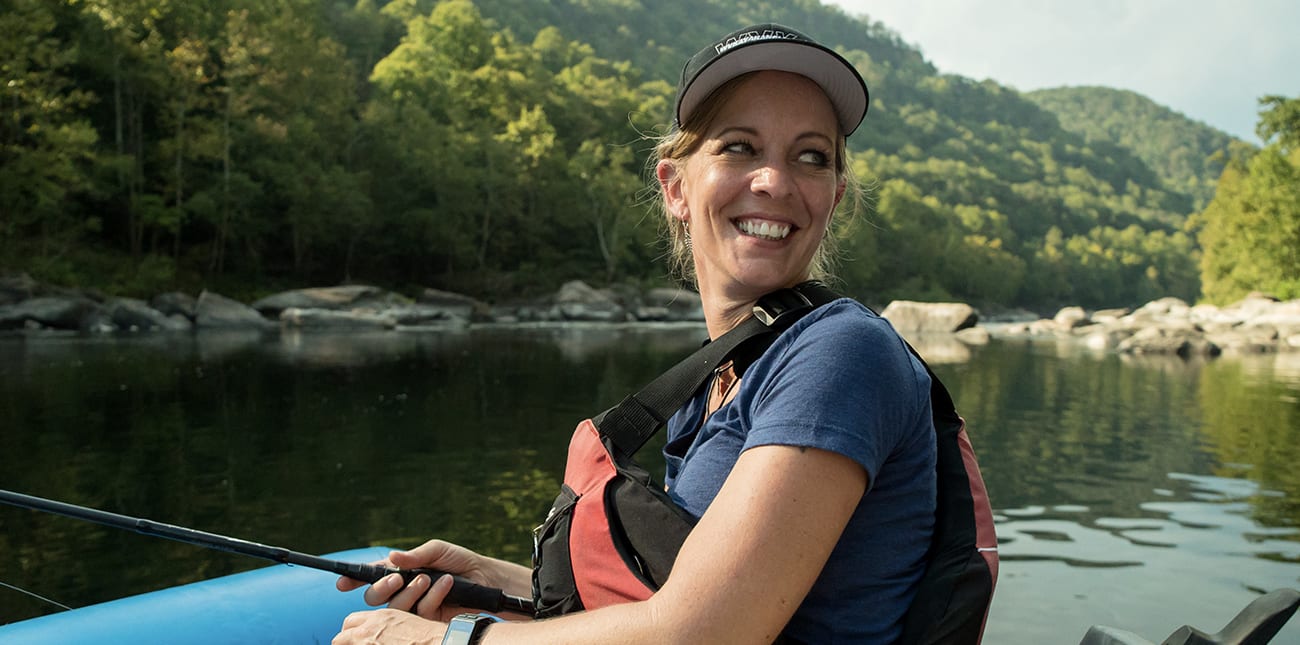 October 18, 2018
Fall Fishing on the New River
Home
|
|
Fall Fishing on the New River
Other than world-class whitewater rafting, fall fishing is the most popular activity on the New River. Anglers from across North America visit Southern West Virginia during autumn's peak for fantastic bass, catfish, walleye, and muskie fishing excursions. There are 11 common fish species in the beautiful New River near ACE Adventure Resort, making each fall fishing trip unique and colorful. ACE has award-winning whitewater rafting, endless adventure possibilities, hand-crafted log homes, and unforgettable, full-day New River fishing excursions. Start planning an autumn fishing getaway to Southern West Virginia by learning more about the breathtaking New River.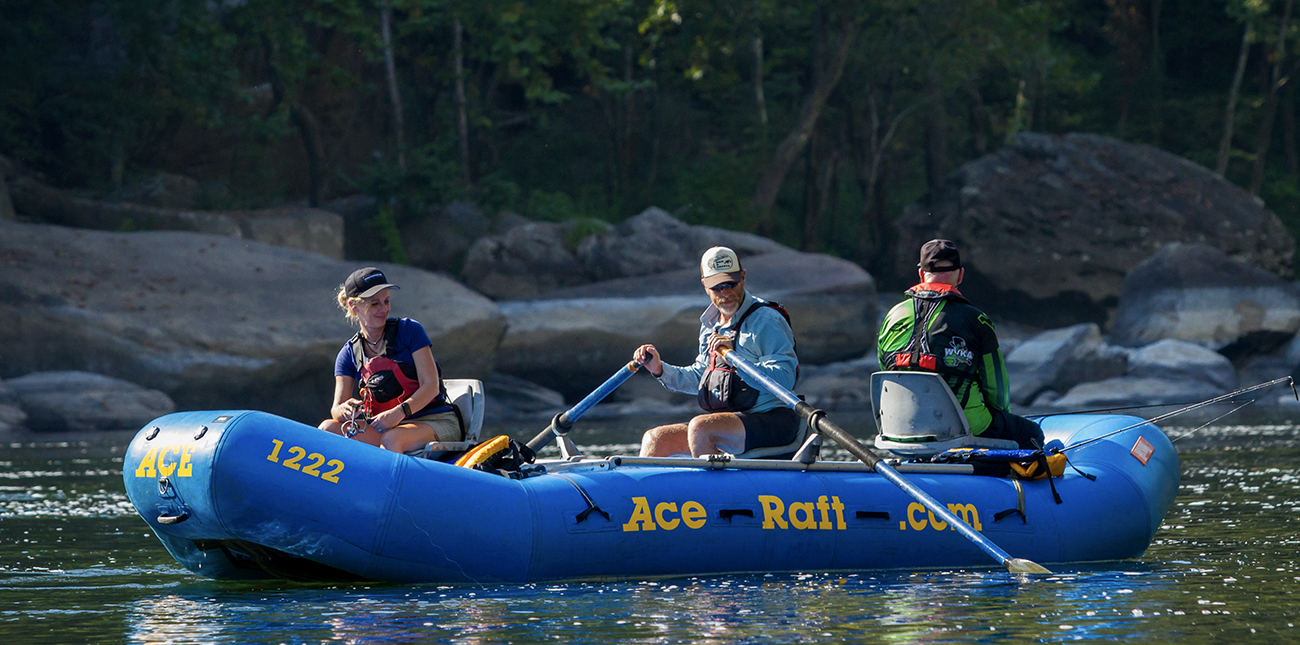 New River Fishing Excursions
ACE Adventure Resort proudly offers full-day New River fishing excursions at unbeatable prices. You'll be partnered with an expert guide inside an oar-framed raft right before daybreak. Each guide has meticulously surveyed the New River, so they know every sweet spot and honey hole. The excursions depart at dawn because the fish are much more active in the early morning and late evening. The spring and fall seasons are the best time of the year to fish on the New River because the water's temperature is transitioning. Each fish species is aggressive in colder waters. The New River has precisely what you're looking for, regardless if it's a delicious walleye, trophy muskie, or a boatload of bass.
What You'll Catch
One of the reasons the New River is widely considered one of the best fishing locales in West Virginia is because it's home to 11 common fish species: bass (smallmouth, largemouth, striped, and rock), walleye, muskie, crappie, bluegill, carp, and catfish (flathead, and channel). Some areas are catch-and-release so future generations can enjoy a similar New River fishing experience, but you'll have plenty of opportunities to bring home your lofty catch. Many anglers specifically target channel catfish as they're abundant and taste mouthwateringly delicious. Black bass is widely known as a game fish, and (luckily for you) the New River is packed full of them.

America's Best Adventure Resort
Anglers who visit Southern West Virginia for a fall New River fishing adventure will also have access to a wide variety of outdoor activities. Try whitewater rafting, rock climbing, zip lining, and hiking while you're in town – you don't want to regret trying something unique! Dial 1-877-787-3982 or visit ACERaft.com to learn more about our autumn specials and comfortable lodging options.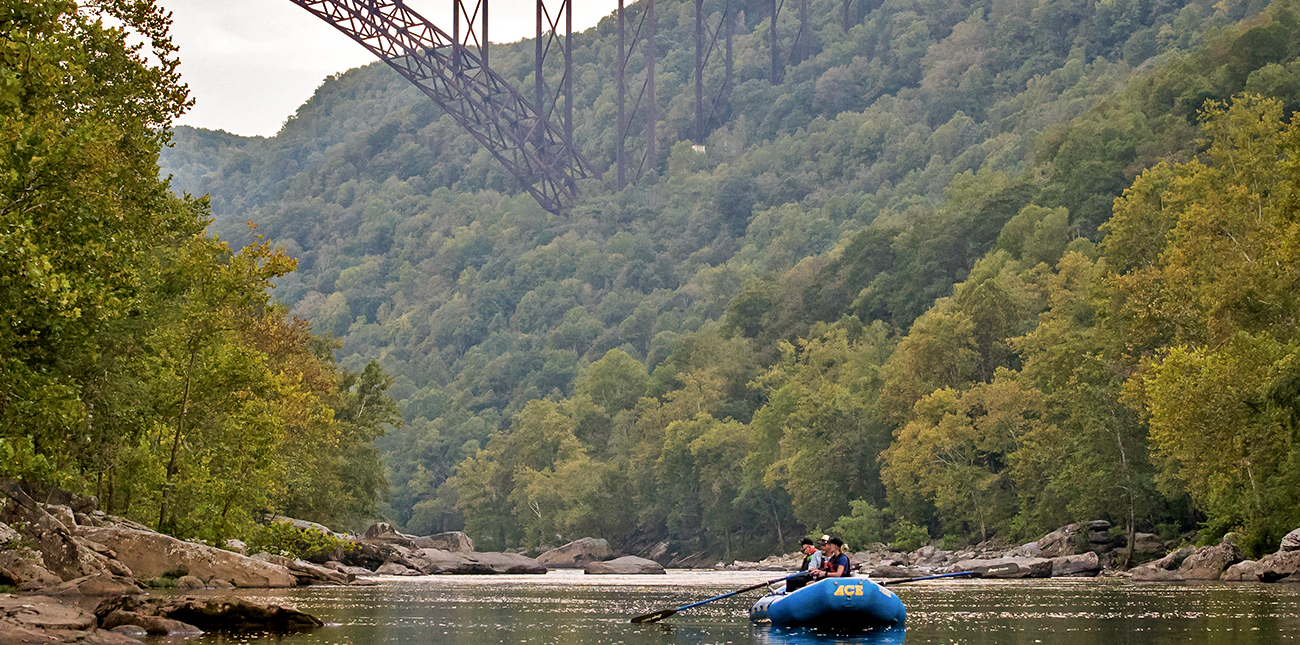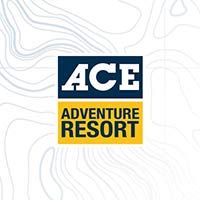 BY aceteam
Bringing you all the latest whitewater rafting, adventure, and all things ACE from the New River Gorge of West Virginia for over 40 years.
VIEW FULL BIO & ALL POSTS