April 7, 2018
Greenbrier Valley Brewing Company
Home
|
|
Greenbrier Valley Brewing Company
Part of the mission of Greenbrier Valley Brewing Company is to partner with local and regional retailers to strengthen our local community and economy.  Our pride for West Virginia is boundless. We walk this talk by naming all our beers after West Virginia legends and locales, promoting West Virginia with every can and pint.  
Craft beer drinkers not only love great beer, they love a great story and can design.  We are happy to oblige.
Our flagship beers are Devil Anse IPA, Wild Trail Pale Ale, Mothman Black IPA, and our newest, Zona's Revenge Witbier ~ aka the Greenbrier Ghost.  All of these are named for West Virginia legends and have a bit of history on the can itself. We work with awesome graphic designers at Okay Yellow in Charlottesville, Virginia to create the best possible version of our characters for both our cans and our tap handles.  All of our cans sport a "headline" at the top, reminiscent of a newspaper headline, to give folks a tease of the story.


Devil Anse IPA

Design: Devil Anse is sitting on his porch in a rocking chair smoking his ever present pipe.  While typically we think of red for the devil, we chose the lime greens to suggest more of an eerie and scary character.  
Headline:  Hatfield Takes on Devil Himself
Story: Devil Anse IPA:  Devil Anse Hatfield led his family in the notorious and bloody feud with the McCoys during the late 1800s along the Kentucky – West Virginia border. Nicknamed Devil Anse, it was said that he was so strong and fierce he could take on the devil himself.  No feuding is necessary when you enjoy the balanced bitterness of hops and tropical fruit cha
racteristics in this satisfying IPA.

Wild Trail Pale Ale

Design: Sasquatch is riding a mountain bike down a mountain and through a stream.  He has a victory fist in the air. The can is in blues, greens and browns to resemble the mountains we love.
Headline: Search for Sasquatch Continues
Story: Sasquatch continues to be sighted throughout the hills and hollows of West Virginia.  The spirit lives on throughout this robust mango, floral and slightly piney flavored Pale Ale.  Enjoy this flavorful brew at home or after an adventure searching for Sasquatch on one your favorite wild trails.  

Mothman Black IPA

Design: Mothman is sitting on the Silver Bridge under a crescent moon night.  The can is a purple/ black ~ the same color witnesses said the Mothman was.
Headline: Mysterious "Mothman" Said Still at Large
Story:  Mothman is a legendary moth-like creature reportedly seen in the Point Pleasant area of West Virginia in 1966.  After the collapse of the Silver Bridge, Mothman was never seen again. His spirit lives on in this darkly delicious black IPA, with a balanced blend of roasted malts and citrusy hops to enjoy on moonlit nights.
Zona's Revenge Witbier
Zona is not in cans yet, but has the tap wrap and design.  Cans are coming in 2018.
Design: Zona Heaster Shue is climbing the stairs and pointing her finger.  She is dressed with a scarf around her neck. A portrait of her mother hangs in the stairwell. The can is a dark rusty red, to resemble the blood her mother reportedly said would not come out of the sheets of Zona's deathbed.   
Headline: Greenbrier Ghost Solves Own Murder
Story: Found suspiciously dead on the landing of her steps, Zona Heaster Shue sought revenge against her murdering husband, Trout Shue.  Appearing by her mother's bedside, Zona revealed a broken neck. An autopsy brought Trout to trial and conviction June of 1897. Toast Zona's ghost as you raise your glass of this pearly Witbier with zesty orange and spice.  


Seasonal and Small Batch

Our seasonals are also named for legends and locales.  The Steel Driving Stout is named for John Henry of Talcott, WV.  The Double Z Pilsner is named both for the rapids on the New River Gorge, but also Chaco tan lines on the feet of river guides.  All our seasonals have the potential to become new flagship beers.
The small batch beers we make for tap room availability are named after mile post markers on the Allegheny Trail.  Milepost 41 Cherry Cordial Porter was one of our favorites. Future names will continue this tradition.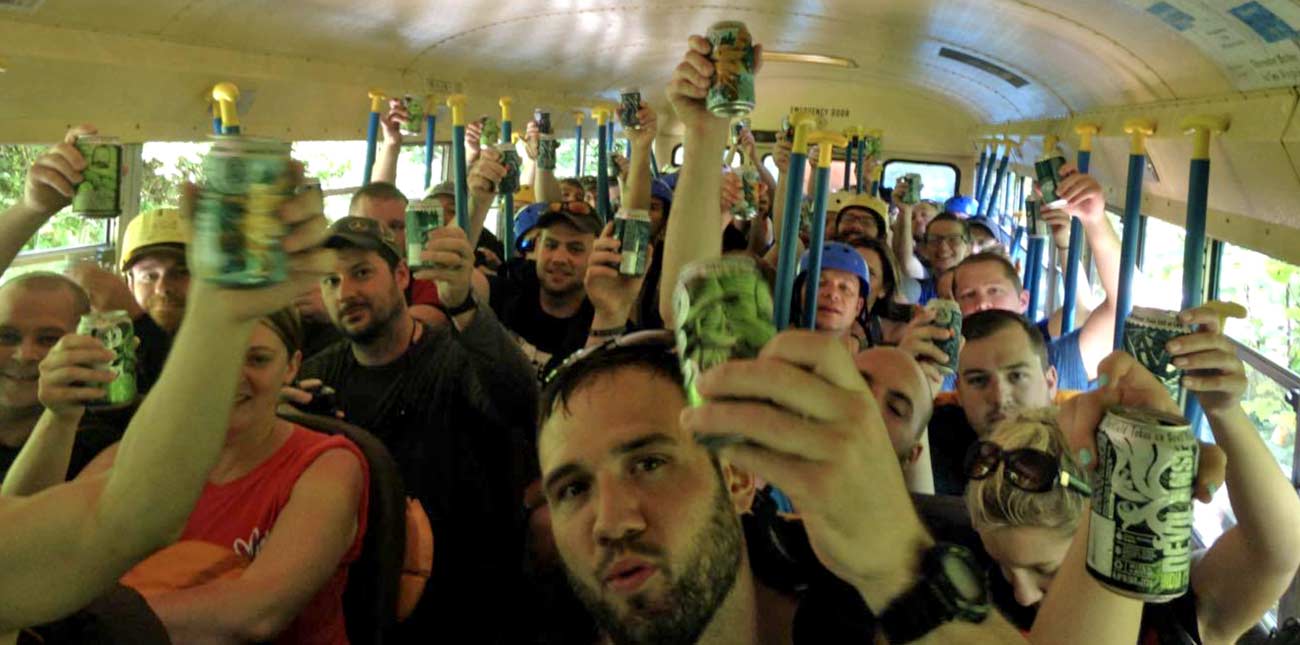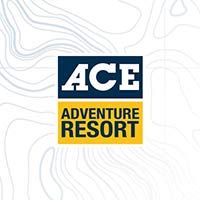 BY aceteam
Bringing you all the latest whitewater rafting, adventure, and all things ACE from the New River Gorge of West Virginia for over 40 years.
VIEW FULL BIO & ALL POSTS
RELATED ADVENTURES