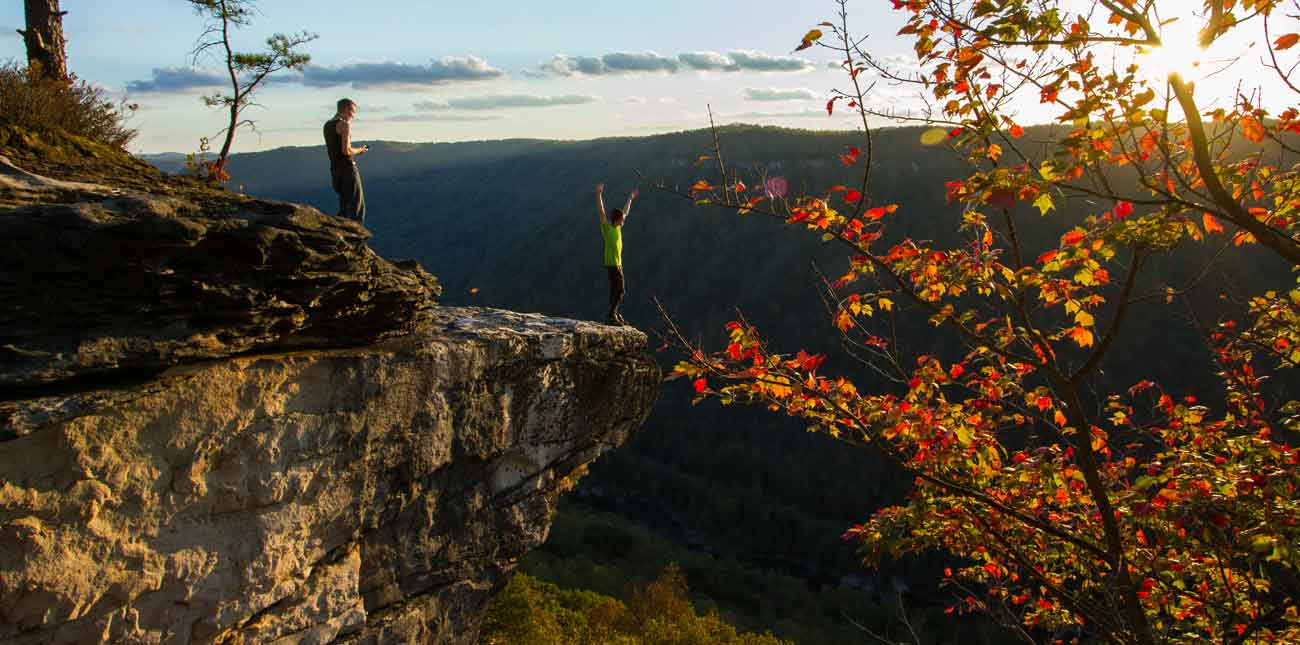 October 22, 2017
New and Gauley River Adventures Await in Wild West Virginia
Home
|
|
New and Gauley River Adventures Await in Wild West Virginia
With summer officially over and fall shining brightly along the mountaintop, you'll want to head to Ace Adventure Resorts for an excellent fall and winter getaway. Partnering with Wild West Virginia, we've got some fantastic things in store for you this season, and you won't want to miss this opportunity to enjoy a beautiful retreat full adventures in the New River Gorge!
Off the Rivers
Don't miss some time exploring southern West Virginia, whether it's the New River Gorge or the Gauley River Recreation Area, you'll want to hit that adventure before winter's frost. There are quite a few options for you to choose from when it comes to exploring our incredible backyard this autumn season. The Gauley is perfect for those wanting to test out their luck nerves on our 9 zip and 2 sky bridges zip line tour or rock climbing experience!  Fall leaves are out and they won't last long!  So grab a bike or you hiking shoes and find a trail on ACE's property or venture a bit further into the heart of the New River Gorge. 
Fall Spectacular
We know that you're usually here for the ultimate New and Gauley River Adventures, but we also know that you might want to take a break and enjoy all that West Virginia has to offer. Our wonder partners over at Wild, West Virginia have a range of fabulous activities you can enjoy during your vacation. Are looking for the wineries, distilleries, and breweries in the area?  At ACE we're a fan of supporting the local and tracking down the most delicious brews that West Virginia has to offer. Some of our favorites are Bridge Brew works in nearby Fayetteville and Greenbrier Valley Brewing Company about an hour away from ACE.  Stop in at the Lost Paddle to easily find your favorite local brew after a full day of adventuring and exploring.
The Wild Woods
Beyond our resort, you'll find that Wild, West Virginia hosts more than just the mountains! We're home to all sorts of flora and fauna, as well as incredible birds and other animals. When you're out hiking this fall season, make sure to keep your eyes out for more than just the fall leaves. Take a look at these scenic drives, hikes, and more for fall foliage, as well as our beautiful, and must we say photo-worthy covered bridges! Most importantly stay up to date on all things fall in West Virginia, here! You'll be pleasantly surprised by all the fantastic things you can do when you get outdoors and experience nature through the Wild West Virginia mountains.
There is a lot to do beyond the whitewater of the rivers, which means your adventure is just starting. Plan your vacation for a fantastic New and Gauley River Adventures with Ace Adventure Resorts, and you'll have the time of your life this season. Don't let winter pass you by before heading east of the Mississippi for the ultimate escape.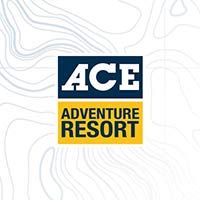 BY aceteam
Bringing you all the latest whitewater rafting, adventure, and all things ACE from the New River Gorge of West Virginia for over 40 years.
VIEW FULL BIO & ALL POSTS