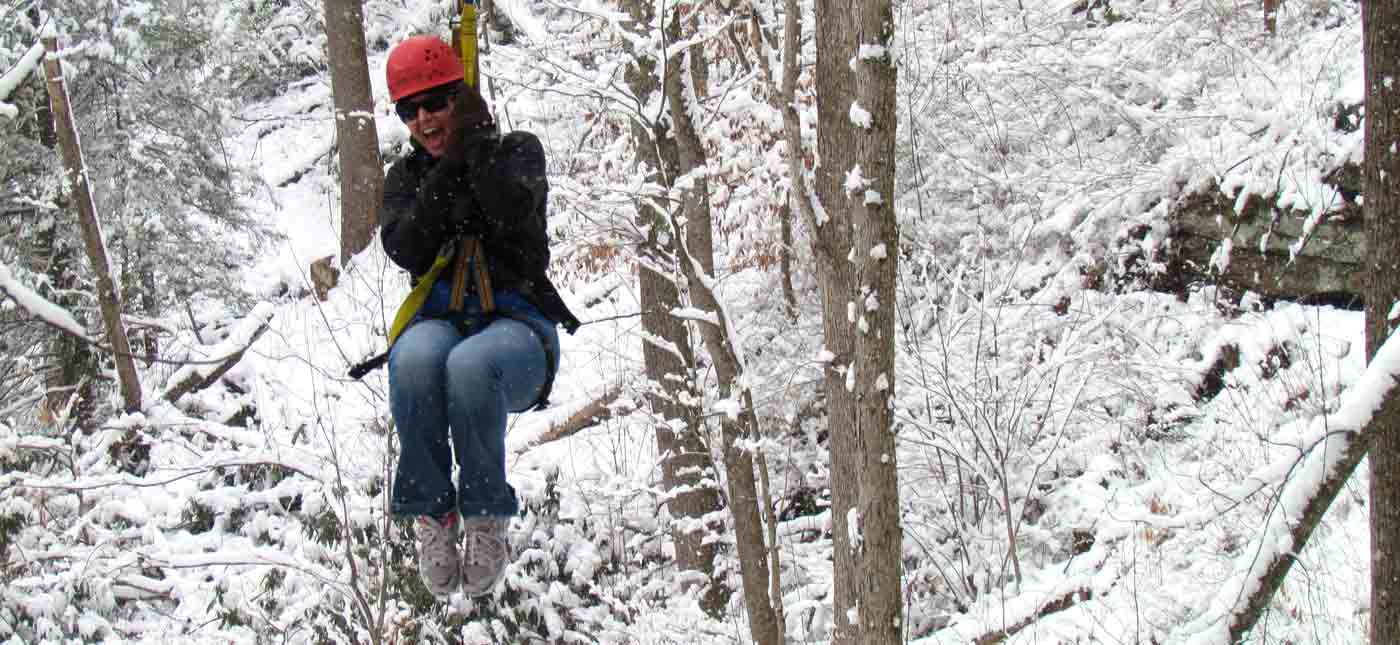 April 4, 2017
HOW TO MAKE YOUR HEART SKIP A BEAT FOR VALENTINE'S DAY
Home
|
|
HOW TO MAKE YOUR HEART SKIP A BEAT FOR VALENTINE'S DAY
Nothing makes your heart beat faster than your sweetie, right? Wrong. Our zip line canopy tour is the most heart-pounding thing you can do this time of year here in the New River Gorge (unless you want to brave some icy whitewater, then winter/spring rafting actually beats everything on the heart-pounding scale). This Valentine's Day weekend, we dare you to zip line high over the treetops from cliff to cliff and feel the rush – you can even tandem zip right alongside your main squeeze for a double dose of butterflies in your stomach. 
"With all of the leaves gone from the trees, right now seven out of our nine zip line routes offer the best views of the truly gorgeous New River far below. (Safety is the primary concern, so our zip gear, harnesses, ropes and lines are all top-notch.) When your feet first leave the platform, you take off flying over cliffs and creeks with super high speed. Many of the platforms have ramps for easier landings and every platform has a friendly guide waiting there to catch you on the other side. The longest route, and my personal favorite, called Terminal Velocity, goes 120 feet above Rush Run Creek and is over 800 feet long!!!" – Kristen
Zip trips run every day of the week, rain snow or sunshine. Make your Valentine's weekend plans soon to surprise your sweetheart with a zip trip they will never forget! (And if you're single or celebrating an Anti-Valentine's Day holiday, our zip trips can be the perfect place to meet new people!)
INSIDER TIP: If you want to save some cash, we're still offering the mid-week zip line specials for $69 per person, but if you're making plans for Valentine's Day weekend be sure to book your trip early. Cabins rentals are already being booked and will sell out soon. *Don't forget to snap a zipline selfie and share with us on social media using the hashtags #RealWV and #ACEadventures!
BOOK A ZIP TRIP FOR YOURSELF OR WITH YOUR SWEETIE TODAY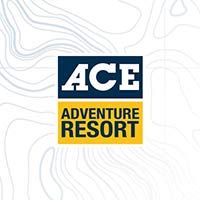 BY aceteam
Bringing you all the latest whitewater rafting, adventure, and all things ACE from the New River Gorge of West Virginia for over 40 years.
VIEW FULL BIO & ALL POSTS