Welcome To ACE Adventure Resort
Gauley Season - Weekends In September And October
Gauley River Rafting
Deep in the mountains of West Virginia a whitewater beast is waiting to be untethered. The Gauley River in West Virginia is a river like no other. Starting Friday, September 8th 2,800 cubic feet per second of whitewater will rage down a remote canyon through the Gauley River National Recreation Area. This deep gorge is riddled with Class V+ rapids, graced with spectacular scenery and should be challenged by only the boldest adventurers.
For those who have rafted the New River Gorge, or have challenged other rivers, the Upper Gauley is your chance to experience unchained, world class whitewater. You'll run a 12′ waterfall called Sweet's Falls.  You'll break through a massive standing wave called Hawaii Five-O then into a 1/4 mile long rapid. You'll even get the chance to slap your paddle on Pillow Rock as you ride the entire river up, onto and past this house sized boulder.
If you'd like a slightly tamer ride, with bigger waves than the New River, check out the Lower Gauley River. This lesser traveled, lower half of the Gauley River offers two Class V rapids, soaring riverside sandstone cliffs and awesome wilderness scenery. Both trips offer complimentary riverside lunch and enough bragging rights to last until next year's Gauley Season! Rafts are filling quickly. Don't miss your chance to tackle the mighty Gauley River.
2023 Gauley Season Release dates:
September 8-11th, 15-18th, 22- 25th and 29-30th
October 1-2nd, 6-8th, 14-15th and 21-22nd
West Virginia Is Waiting For You!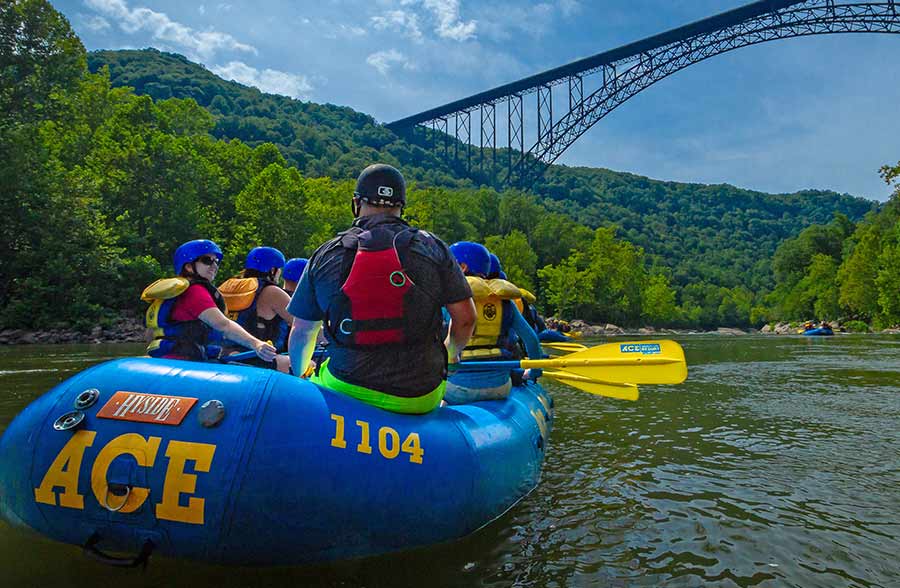 West Virginia's Whitewater Rafting and Adventure Resort In The New River Gorge National Park
Located on 1500 wooded acres adjacent to the New River Gorge National Park,  ACE Adventure Resort offers white water rafting trips on the New and Gauley rivers. But, that's not all! Over the years we've added all the outdoor adventures that our state is known for including the only zip line tours with views of the Gorge. We also host rock climbing, mountain biking, lake adventures… we even have a waterpark on base. Plus, at the end of the day, we have a range of cabin rentals and camping options plus dining facilities on property. So, what are you waiting for? Live free this summer at ACE Adventure Resort!
America's Best Whitewater is in West Virginia.
Whitewater Rafting?
It's the best vacation. EVER.
Experience the best single day whitewater rafting river trips in the country in the New River Gorge National Park and on the world famous Gauley River of West Virginia. New River Gorge whitewater rafting has become our most popular river trip. It's the best way to experience the beauty of the National Park and if offers exciting class IV+ rapids separated by relaxing pools. Plus you'll finish the day with an amazing view of the famous New River Gorge Bridge. We even include a tasty riverside lunch along the way and a professional, trained guide in every raft.
Let's Craft An Adventure Vacation That's Right For You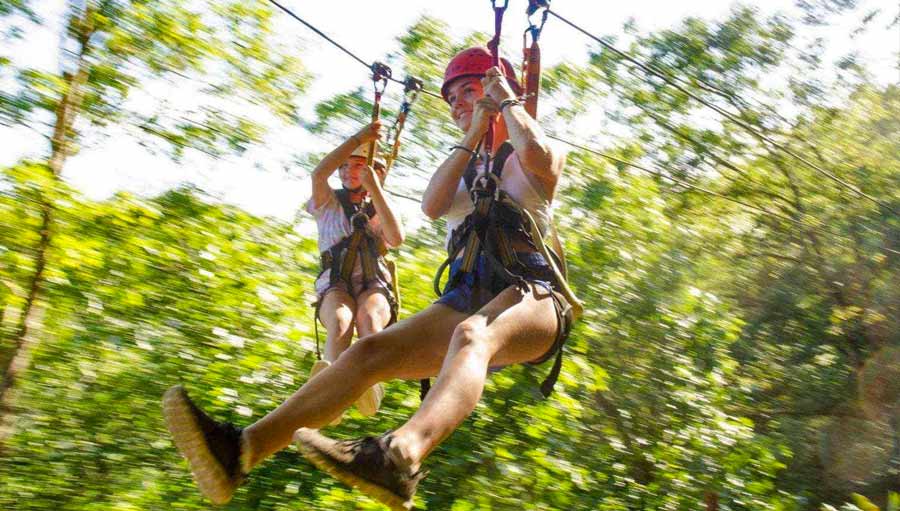 Resort Adventures:
We have an option for every budget and comfort level!
You won't find a higher concentration of truly world-famous adventure vacations than in the New River Gorge. Great news… our 1,500 acre resort is directly beside the gorge. Climbing, mountain biking, kayaking and more is here!
Vacation Rentals And Camping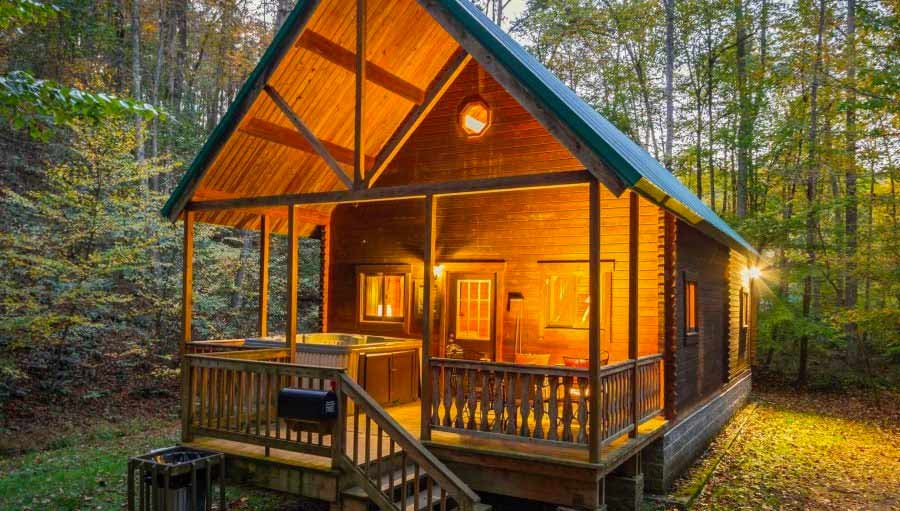 Vacation Rentals And Camping:
Get away to The Gorge! We offer a range of cabins, RV sites and mountaintop camping.
Enjoy the privacy of the mountains with convenient access to resort amenities like dining and lodging. Check out our wide range of accommodations from cabins and log homes to rustic camping and RV sites.
Visit America's Newest National Park!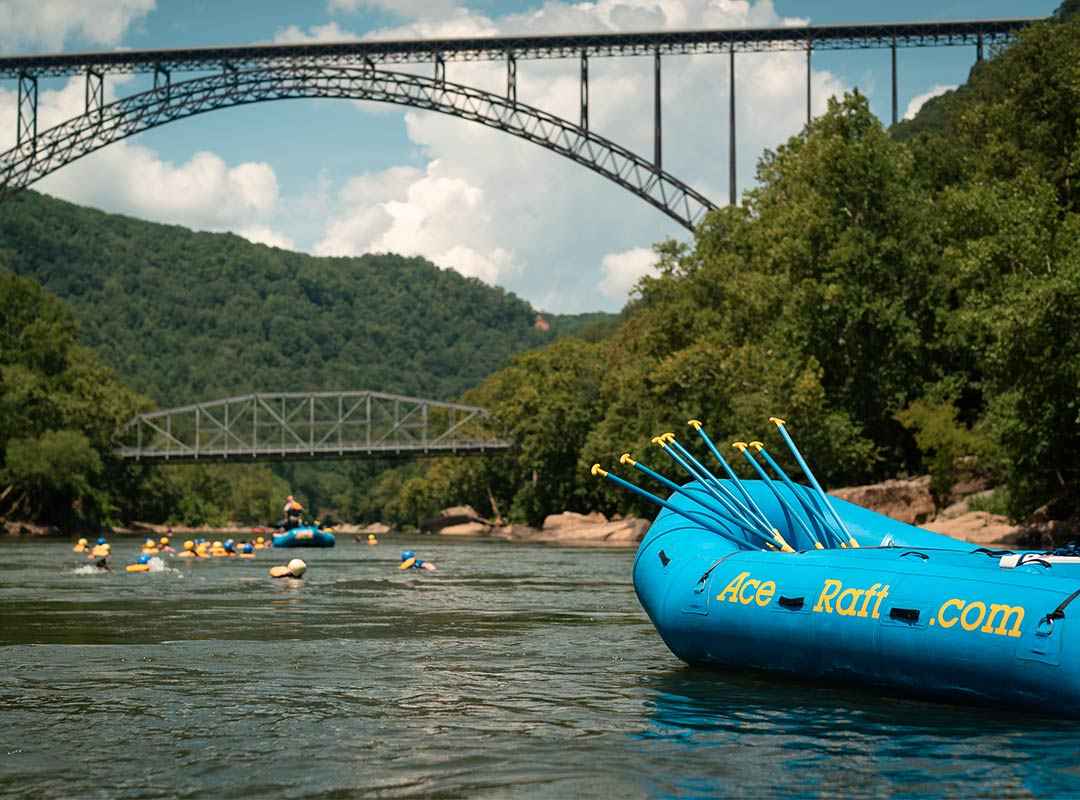 New River Gorge National Park & Preserve
Have you heard the news? It's official…. The New River Gorge National Park and Preserve is the newest addition to the United States National Park system. Join us at ACE Adventure Resort this year and explore these incredible acres via whitewater rafting, rock climbing and more. We hear that famous Canyon out West is grand, but the one here in Southern West Virginia is Gorge-ous!