Rafting By Challenge Level
Whitewater Rafting For Experienced Paddlers
Choose a trip or scroll down to learn more.
Choose a whitewater rafting trip below or scroll down to learn more about the rivers we raft that are perfect for guests who've got some rafting experience under their belt!
Rafting Trips For Folks Who Are In The Know!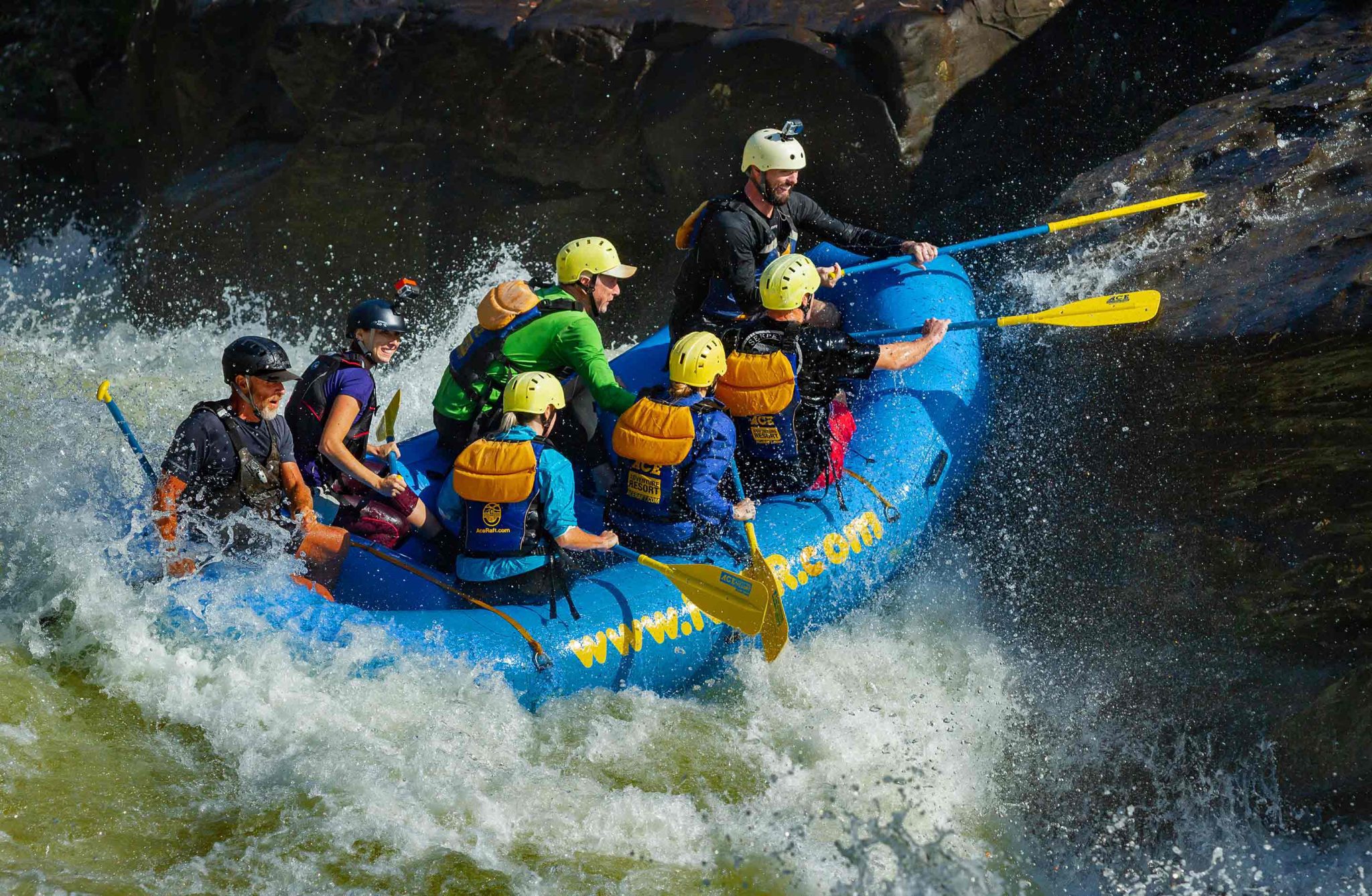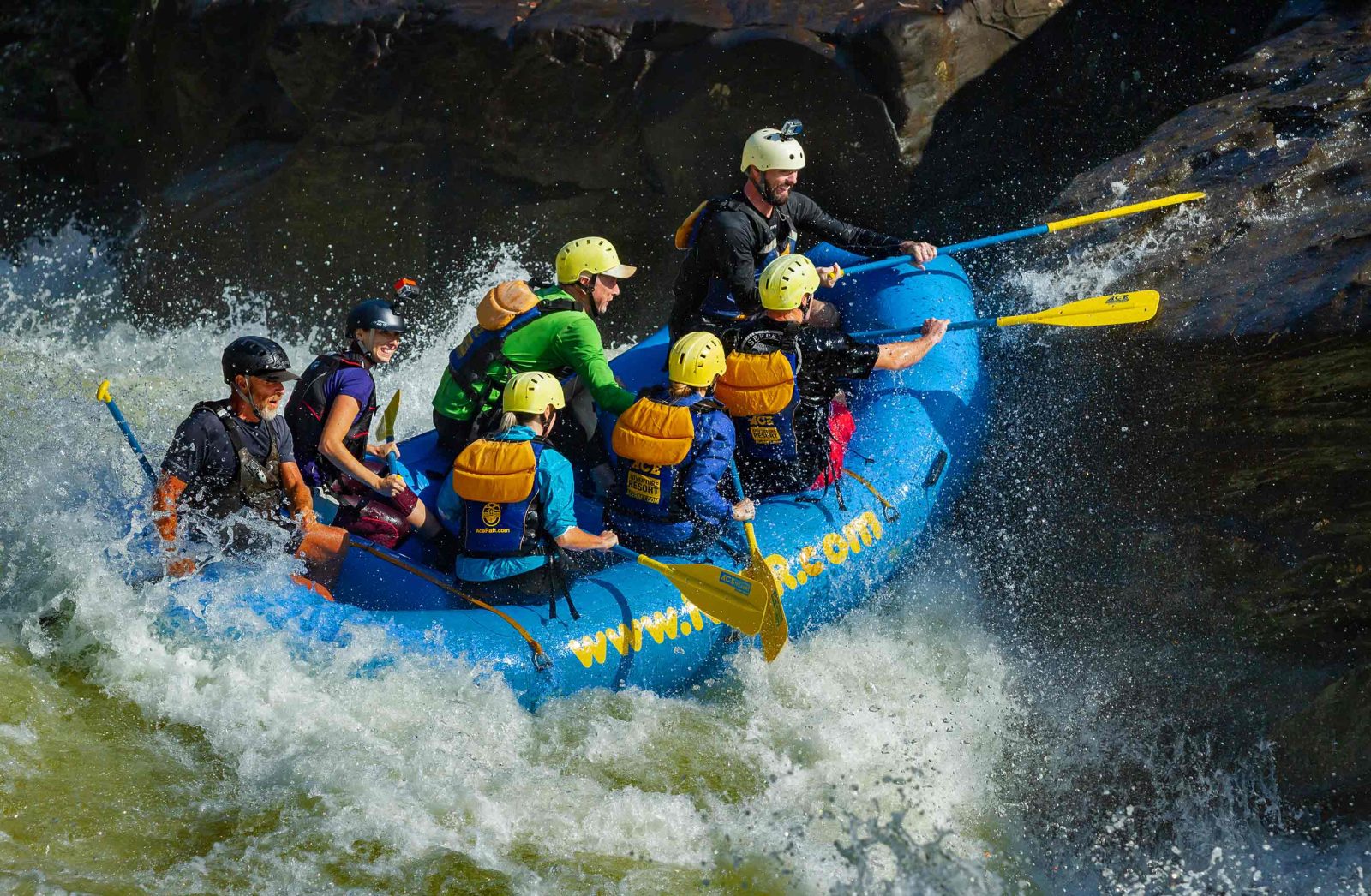 Rafting Trips For Experienced Paddlers
Are you a seasoned whitewater enthusiast looking for more? With two world class rivers right in our backyard, you'll find all you're looking for with ACE. The Lower New, The Lower Gauley, and The Upper Gauley all provide seriously fun whitewater. The Lower New is ideal no matter the season, while the Gauley provides the thrills in the fall.
West Virginia Whitewater Is World Renowned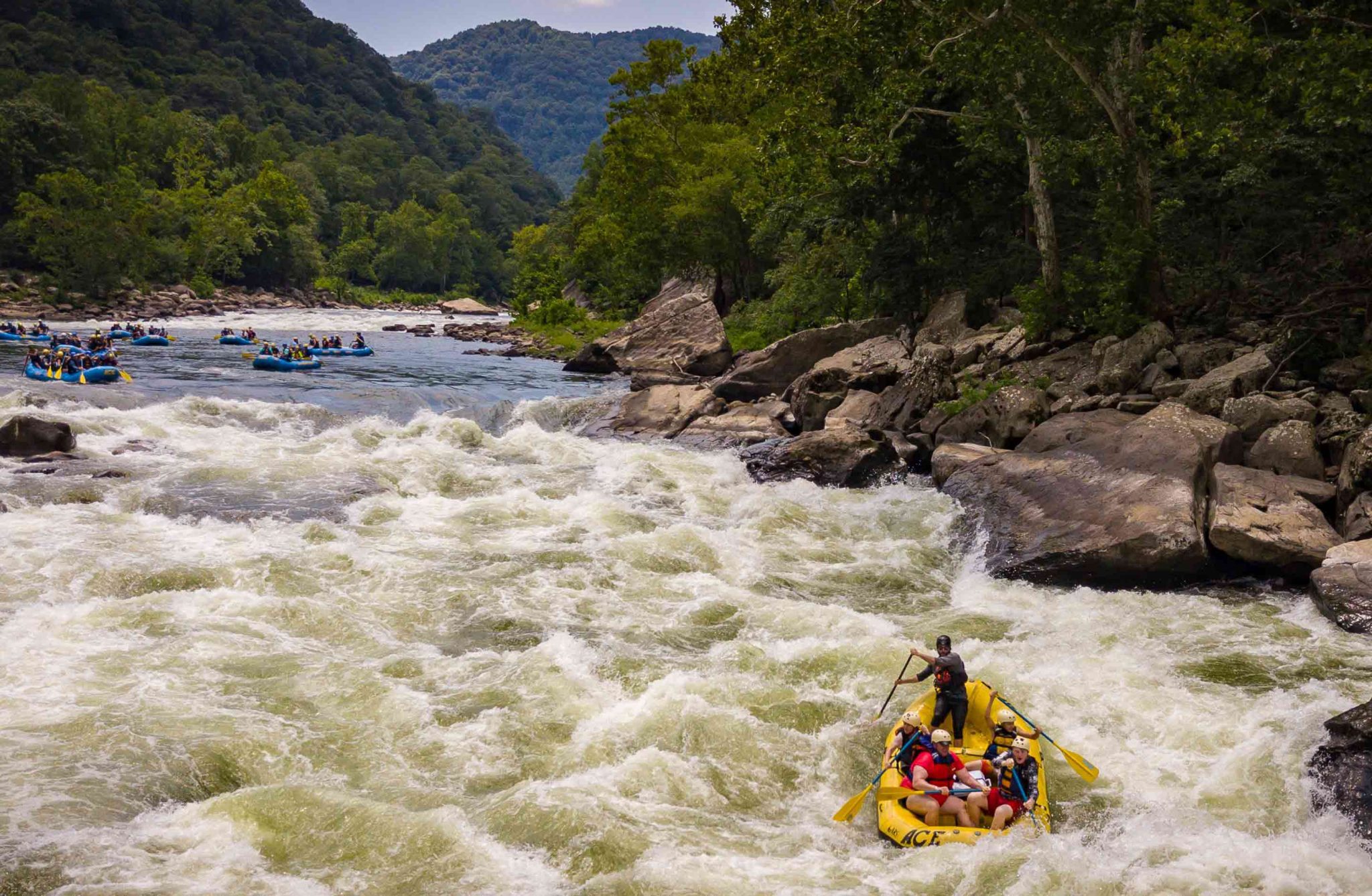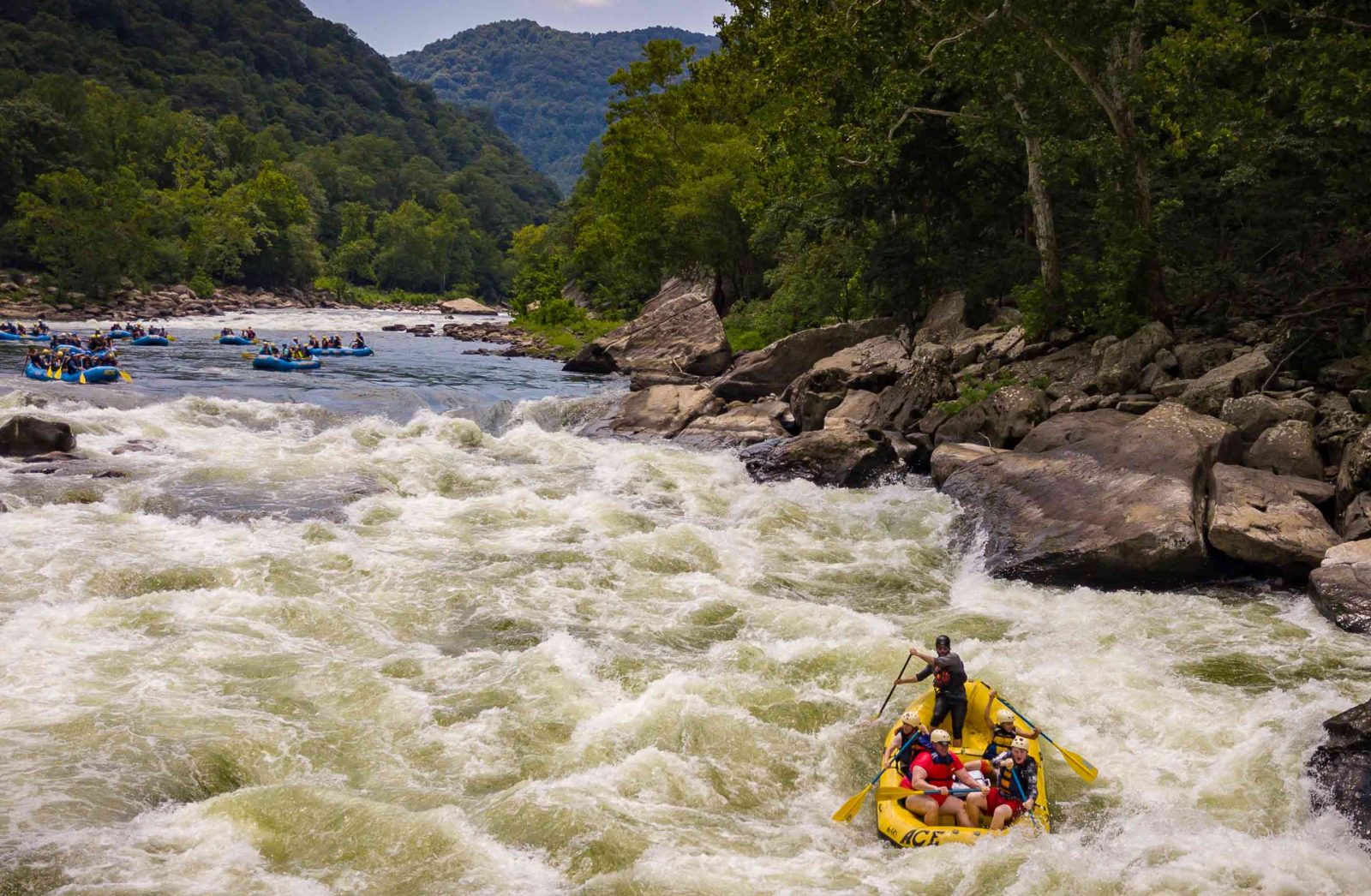 The East Coast's Best Single Day Rafting Adventure
West Virginia is known for both its breathtaking scenery and incredible outdoor adventures, so when those two things are combined, it can only be described as magical. If you're an experienced whitewater rafter, there is no better place to further your rafting hobby than West Virginia. With two world class rivers to explore, ACE can show you incredible whitewater, no matter the season.
In the spring, summer, and fall, check out the Lower New River. With high water during the spring, and levels perfect for surfing during the summer and fall, this is our most popular whitewater rafting trip. Raft on Bridge Day and see the base-jumpers from a unique vantage point, and enjoy the fall foliage too! Choose between a half or full day on the Lower New River, and you'll paddle class IV+ rapids and see all the scenery that the New River Gorge is known for. Full day trips include lunch.
Fun and Adventure For Folks Who've Rafted Before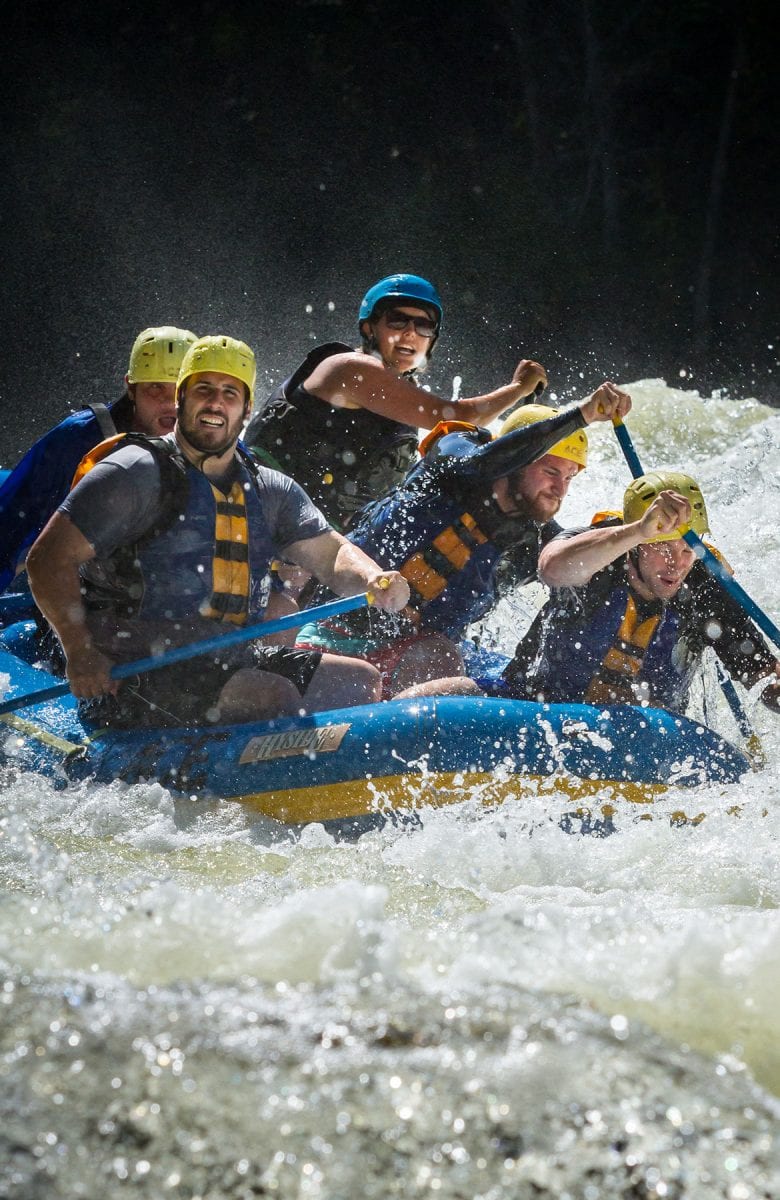 Fall Gauley Season… Unforgettable.
During September and October every year, the gates are opened on Summersville Dam, and Gauley Season arrives. This remote and scenic river boasts some of the best rafting in the United States. The Lower Gauley is a step up from the Lower New River, with more continuous whitewater. The Upper Gauley is nonstop whitewater, with 5 legendary class V rapids. This is what whitewater rafting in West Virginia is all about! Both the Upper and Lower Gauley are full day trips and include a hot, grilled, riverside lunch prepared for you by your guides.
Try our most popular new river gorge trip!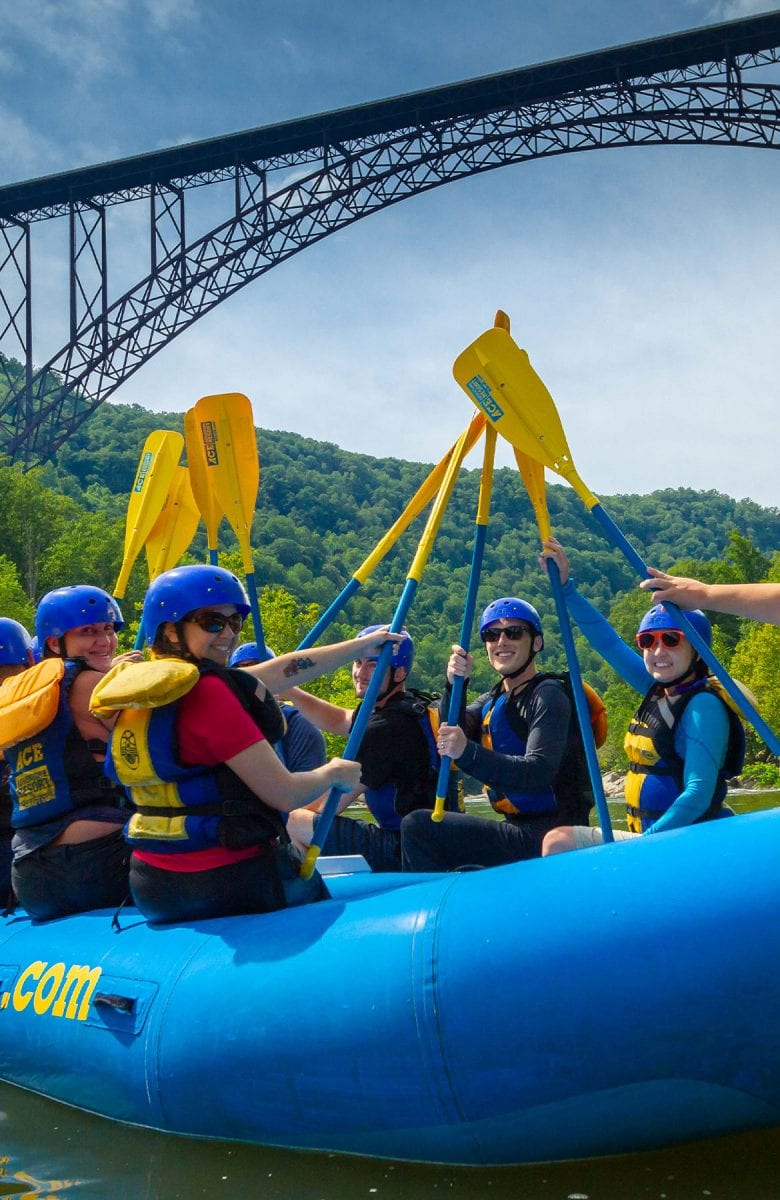 LOWER NEW RIVER GORGE
WHITEWATER RAFTING
FULL DAY
Meals(S): Complimentary Riverside Lunch
This full-day excursion will satisfy your need for whitewater. With all the great scenery, incredible class III-IV+ whitewater, a visit to jump rock, and a riverside lunch, this trip is ideal for both new rafters and seasoned boaters alike.
Fall Gauley Season Is Life Changing
There's A River Trip For Everyone!
Explore the rivers that we raft here in West Virginia. Enjoy two sections of whitewater rafting on the Upper and Lower New River Gorge. In the Fall you can also join us for the challenging Upper Gauley River or the scenic Lower Gauley River!