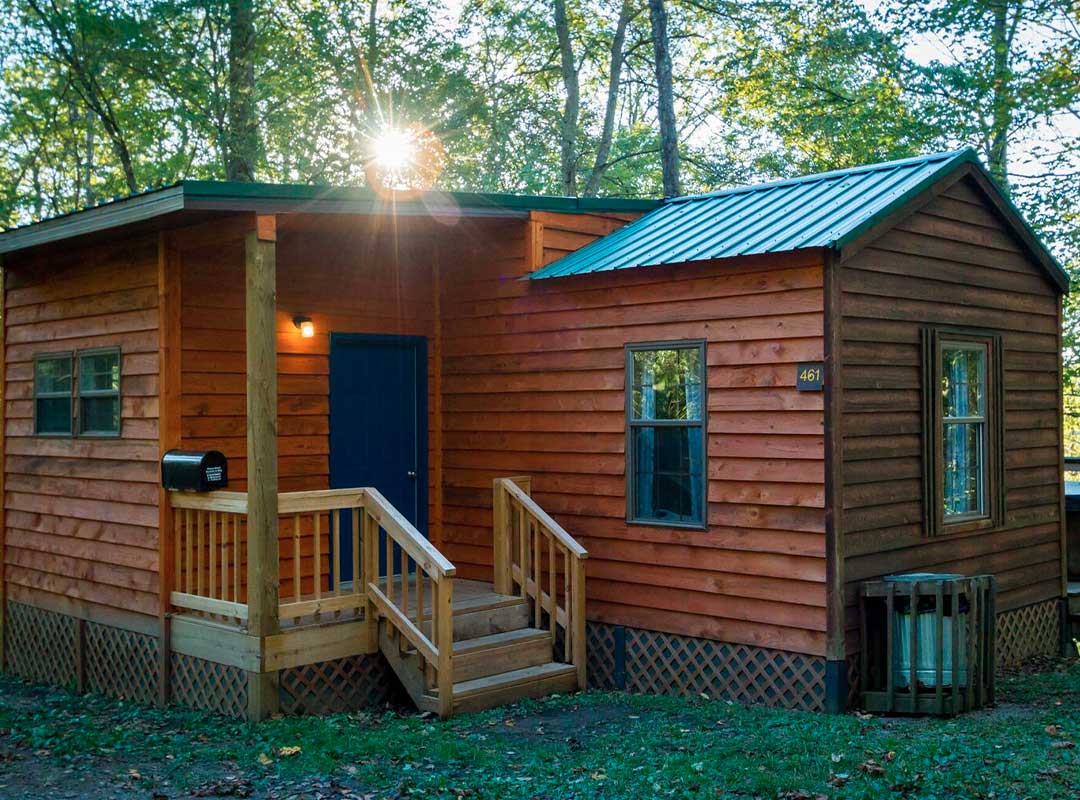 Laurel Cabins In The New River Gorge
Two Bedrooms + Simple Charm
These cabins are one of our most popular floor-plans because the offer the added capacity and privacy of 2 bedrooms plus a den and kitchenette area to relax with an affordable price tag. Oh…. and we didn't forget to install hot tubs!
Choose a Laurel Cabin Below To Learn More...
More About Ace Adventure Resort
Folks say there's a world of adventure in one place here on our 1,500 acre wooded, mountain covered resort. It's located adjacent to the New River Gorge National River, and in the middle of all the fun!