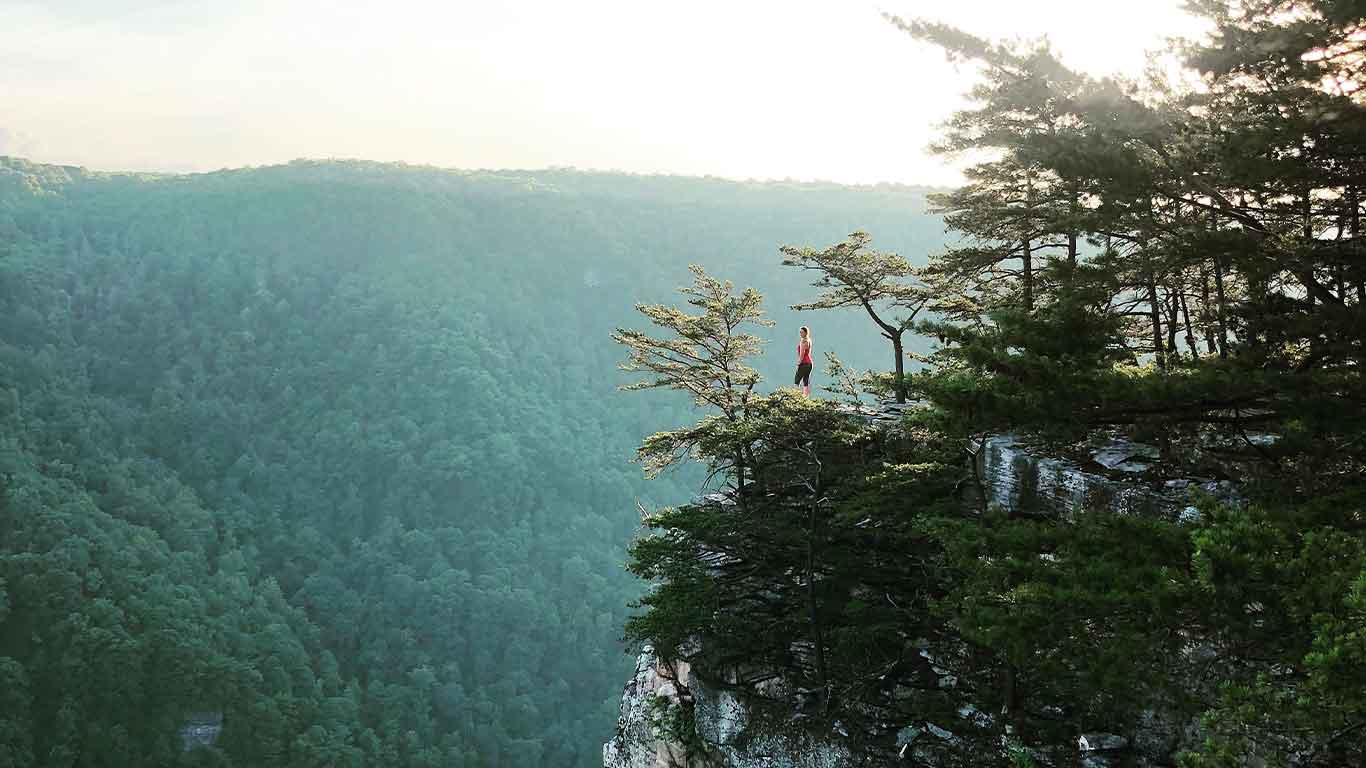 July 16, 2020
Endless Wall Hike
The New River Gorge is quite possibly the most iconic location in West Virginia. The picturesque and breathtaking views of the New River and its cliffs have become synonymous with the state, so much so that the New River Gorge Bridge is featured on The West Virginia State Quarter.  Numerous trails dot either side of the ancient canyon, but perhaps the most ideal one to view the New River Gorge is the Endless Wall Trail.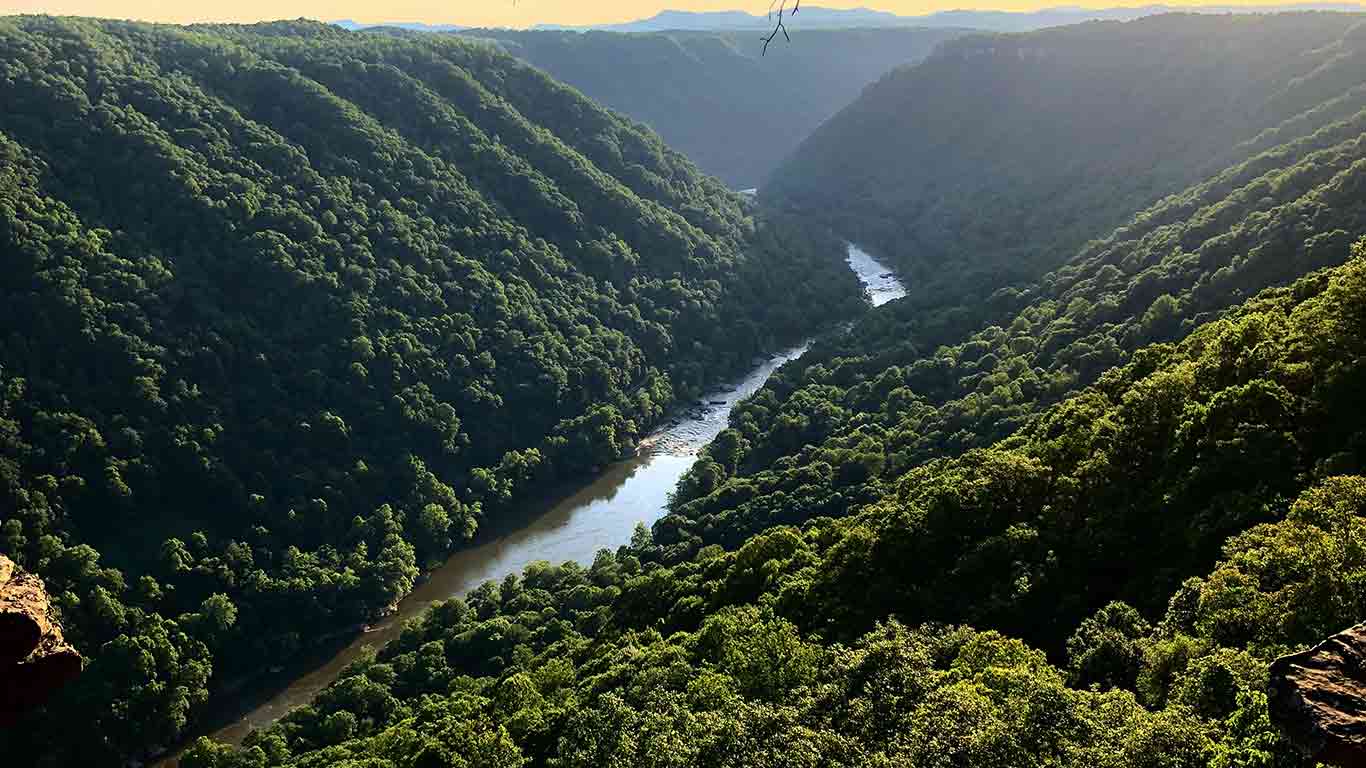 Voted the best hike in the nation among National Parks, the Endless Wall Trail offers diverse views through a variety of landscapes. Before hikers make it to the Gorge Rim, they must first hike through a hemlock forest that looks like it was pulled straight from the pages of your favorite childhood fairytale, a huge rhododendron thicket that is even more stunning when it blooms in the early summer, and over Fern Creek before a moderate uphill trek. Along the trail are multiple side trails that lead to incredible views of the New River, known for being the second oldest river in the world and for its world-class whitewater. Along this stretch, rafters can be seen and heard as their voices echo through the canyon, and rock climbers are often spotted scaling the sheer sandstone cliffs below. Please keep in mind to never throw or push anything off of these cliffs, in case there are climbers down below.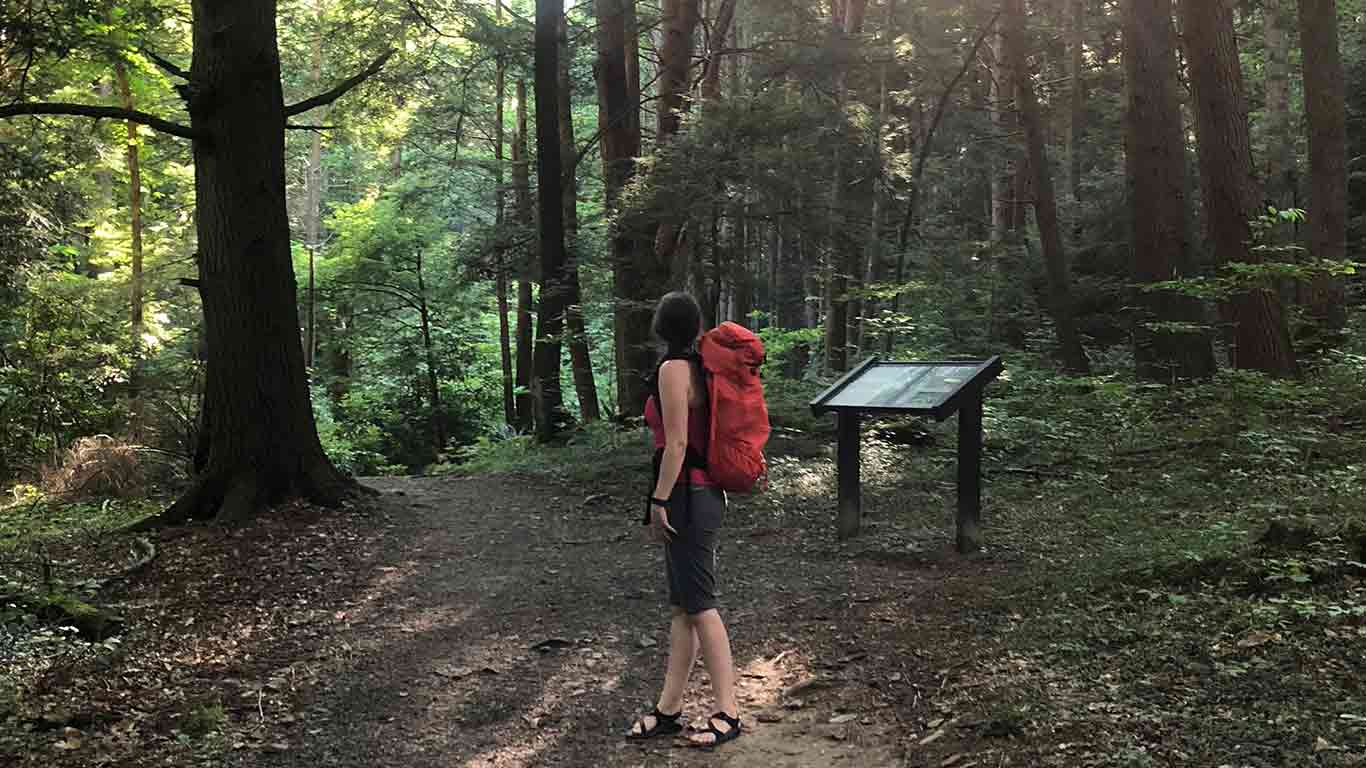 For those searching for a bigger adventure, there are ladders located along the Endless Wall Trail that were installed by climbers decades ago to make climbing access easier. Hikers can also descend these metal ladders and explore the Endless Wall from below. These ladders are tall, so caution must be used while going up or down them. This land is less traveled than the Endless Wall Trail above, and requires rock scrambling in some areas, so make sure you are wearing proper footwear and are ready for more of an adventure. Feeling nervous about tackling the ladders? ACE will lower you down the ladder using harnesses and ropes, allowing you to explore this wilder area without concern.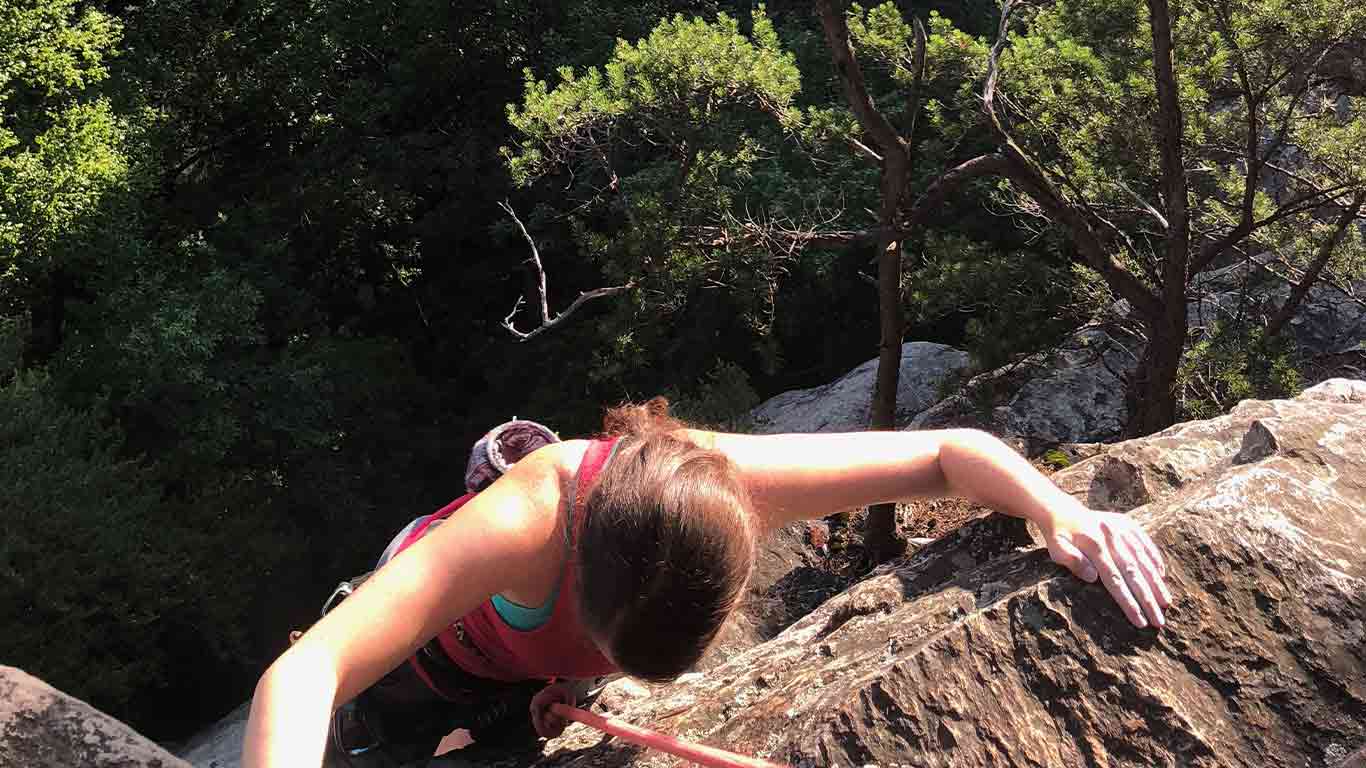 Hikers can walk along the entire length of the trail, stopping to view The Gorge at Idol Point, or the most frequently visited vantage point, Diamond Point. You can opt to walk the entire 3 mile loop, which ends with a walk along the road leading back to the parking lot, or experience the trail out-and-back-style, retracing your steps and walking back on the same path. Or, skip all the planning and book a guided hiking trip with ACE. We'll handle all the logistics, including shuttle, all you have to do is show up.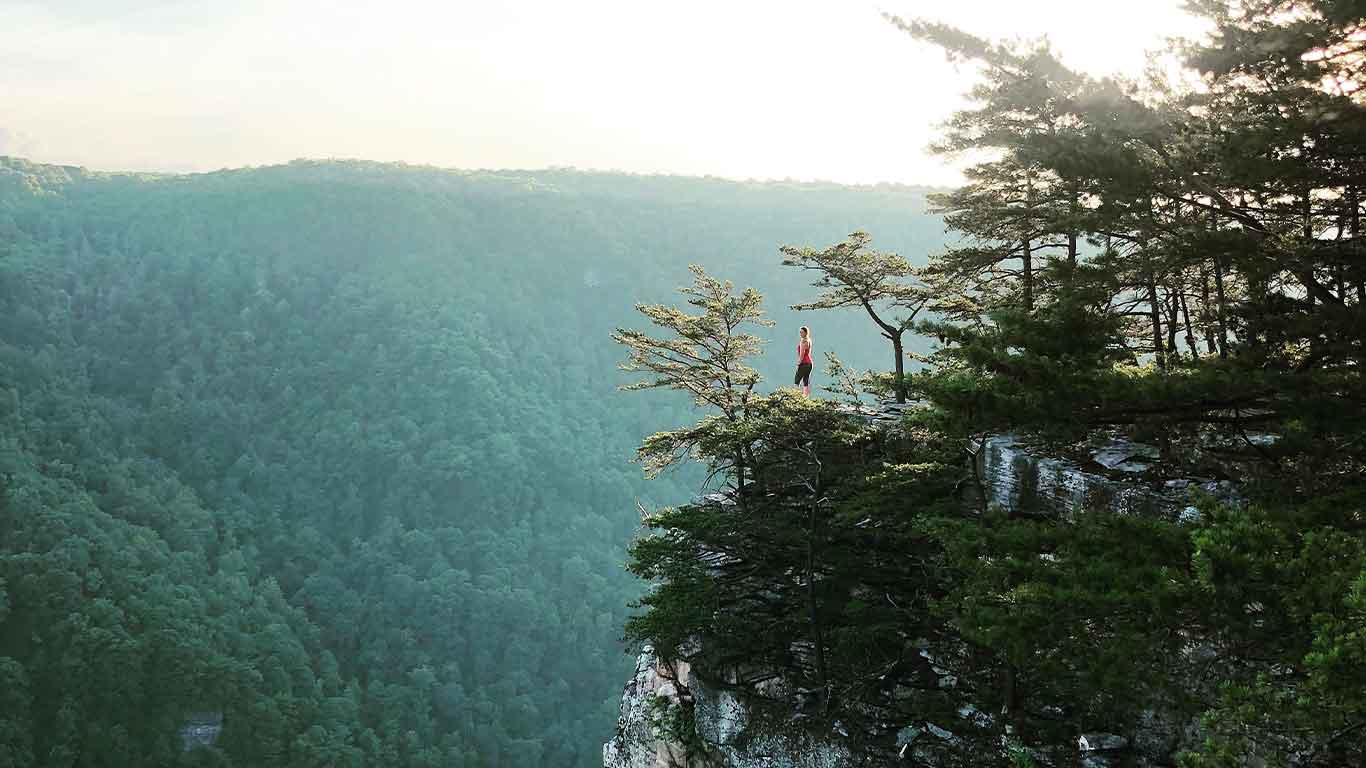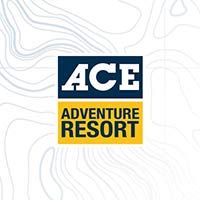 BY aceteam
Bringing you all the latest whitewater rafting, adventure, and all things ACE from the New River Gorge of West Virginia for over 40 years.
VIEW FULL BIO & ALL POSTS
RELATED ADVENTURES