Ramp It Up! Ramp Festival-Canceled
May 2, 2020
2pm – 9pm
Location: The Lost Paddle Bar And Grill At ACE Adventure Resort
Admission: Adults Advance/Day Of – $12/$15 Youth (Under 17) Advance/Day of – $5/$9
Duration: 7 Hours
Category: SPECIAL EVENTS
We're sorry, this event has been canceled.
In following the CDC guidelines and in an effort to contain the spread of COVID-19, ACE has made the decision to cancel events during the next couple of months. We look forward to enjoying the outdoors with you on our trails, our rivers, our cliffs, and at our waterpark soon.
The Second Annual Ramp It Up Ramp Festival
The Second Annual Ramp It Up! Ramp Celebration in the Lost Paddle at ACE Adventure Resort celebrates a regional culinary delicacy and the coming of Spring in the West Virginia Mountains. Join us for a ramp focused dining experience including traditional ramp dishes and contemporary ramp explorations. Menu items to include Wood-Fired Ramp & Potato Pizza, Ramp O'roni Rolls, Ramp Quiche, Ramp Meatloaf & more.
New for 2020, ACE will feature Guest Chefs – The event will be open for staff to create their own ramp recipes-ACE will provide the ingredients and the kitchen space while ACE Staff members, many who have been cooking with ramps for decades, show off their cooking skills.
Live Music
This year, the Ramp It Up Ramp Festival is pleased to feature The Long Point String Band and The Poor Taters to compliment your dinner with some local music that is, well, as powerful and memorable as the little plant we're gathering to celebrate!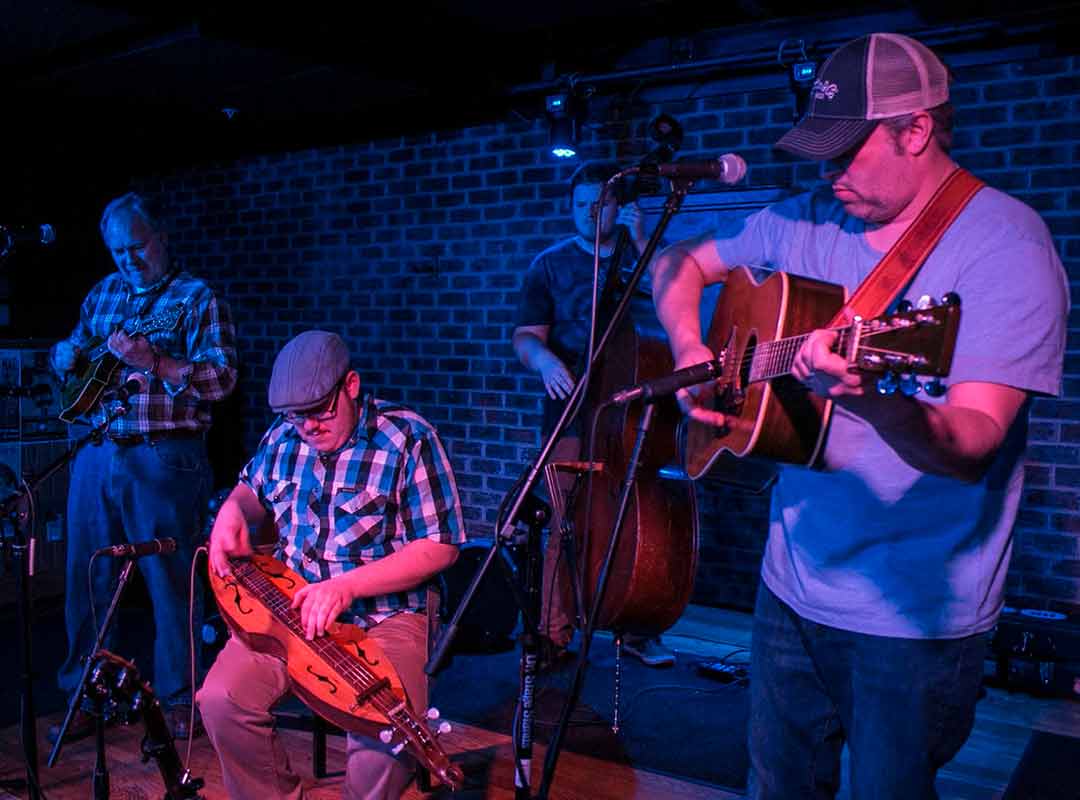 The Long Point String Band
"The Long Point String Band is an Old-Time Acoustic "Neo-Traditional" outfit from southern W.V.  We blend the authenticity of Old-Time Mountain Music, with the flare of bluegrass, regularly playing musical selections from West Virginia old-time and bluegrass pioneers.  The LPSB is a highly decorated group, consisting of the virtuosic stylings of Hunter Walker, Brian C. Bell, Lewis Prichard and Lars Swanson.
The Long Point String Band released their debut, self-titled album in July 2016.  A collection of old-time, Appalachian tunes and band/festival favorites.  Their debut album release was met with success and positive feedback from top musicians of their genre.  The Long Point String Band released their 2nd full-length album "Piney Woods", which was released in August 2018.  With more recordings and special projects on the horizon, the LPSB prides itself on playing a full calendar of shows and special events throughout the region."
Visit the Long Point Band on Facebook, here.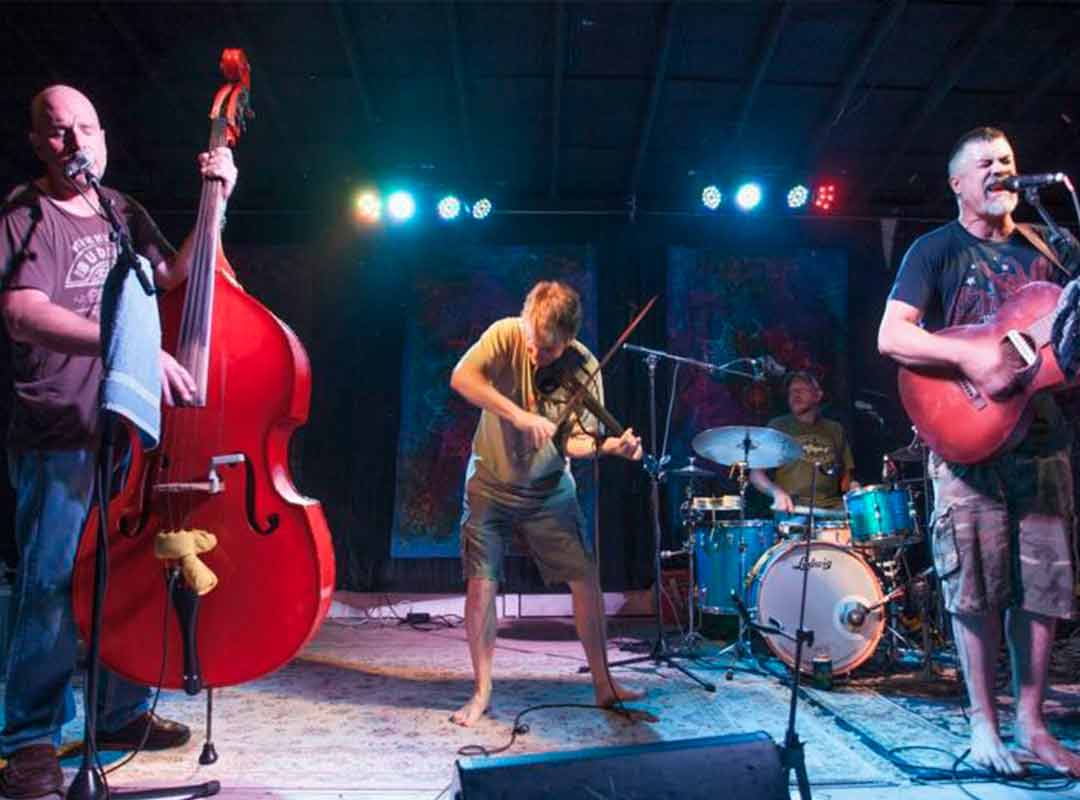 The Poor Taters
"Hailing from southern West Virginia, Poor Taters has been spreading an infectious blend of Progressive Neo-Traditional music with hints of old-time, jazz, blues, county, and rock for over a decade. A well-known presence at the world-renowned Appalachian String Band Festival in Clifftop, WV Poor Taters has been presented multiple awards for their compositions in the Neo-Traditional competition.
Poor Taters has also shared festival stages and venues with acts such as Del McCoury Band, Larry Keel & Natural Bridge, Mountain Heart, Keller Williams, Hillbilly Gypsies, Everett Lilly, Nat Reese, Todd Burge, Hillbilly Carnival, Jacobs Ferry Stragglers and numerous other talented acts.
Whether playing around the campfire, on the back porch, or on the festival stage Poor Taters are right at home. Eclectic dynamic shifts, flailing fiddle solos, and driving rhythms surround their cross-genre performances resulting in a foot stomping-good ol'time!"
Visit The Poor Taters on Facebook, here.
Ticket Info
Tickets Rates:  Adult $12 Advanced Purchase, $15 At Door / Youth (Under 17) $5 Advanced Purchase, $9 At Door. Spaces are limited!
Related Events