New River Gorge Fest-Canceled
May 15th - 17th, 2020
Location: ACE Adventure Resort
The First Annual New River Gorge Fest
We're sorry, this event has been canceled.
In following the CDC guidelines and in an effort to contain the spread of COVID-19, ACE has made the decision to cancel events during the next couple of months. We look forward to enjoying the outdoors with you on our trails, our rivers, our cliffs, and at our waterpark soon.
The inaugural New River Gorge Festival is happening May 15th- 17th at ACE Adventure Resort in West Virginia. Let's celebrate one of Earth's oldest rivers that we all love to paddle, hike, bike, and explore. Many rivers have their own events such as Gauley Fest, Cheat Fest, StoneyFest, and MooseFest, but somehow the New River got left out. Not anymore! Meet friends new and old in the New River Gorge this spring and experience a weekend full of outdoor fun, adventure films, live music, vendors, camping and more!
Weekend Festival Pass Includes:
Camping Friday & Saturday Night
Access to vendor midway & demos
Live music Friday & Saturday Night
National Paddling Film Festival
Pass Options And Pricing
Weekend Festival Pass – $40 Advance/$50 At the Gate
Friday night with Travers Brothership – $5 @ the Door
Saturday night with Reverend Peyton's Big Damn Band – $5 @ the Door
National Paddling Film Festival Roadshow – $5 @ the Door
New River Gorge Downriver Race – $40 Before April 30th/$50 After May 1st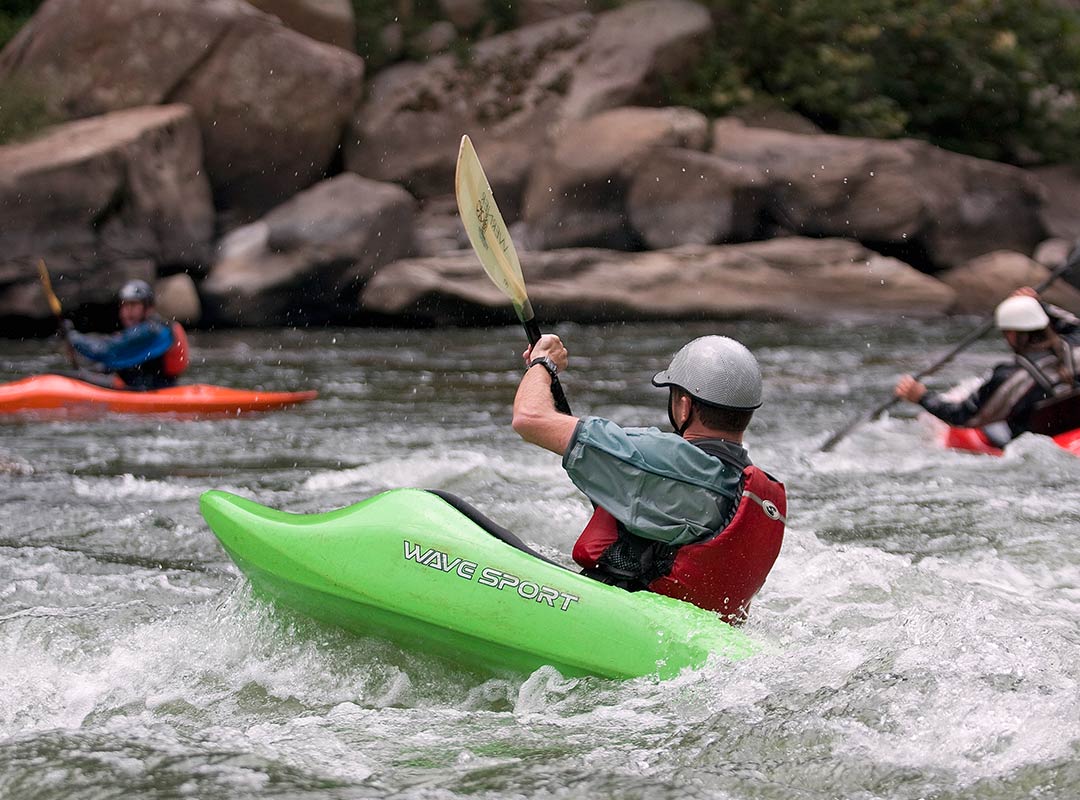 Get to the River
Ready to hit the river and get in a fantastic weekend of paddling? The New River Gorge is right in our backyard offering exciting class IV paddling. We will be offering shuttles throughout the weekend that will be super easy to load up right from your campsite, ride the shuttle to the put-in and get picked up at the takeout. Purchase shuttle tokens for only $10 per lap down the New River Gorge. See the full weekend shuttle schedule here.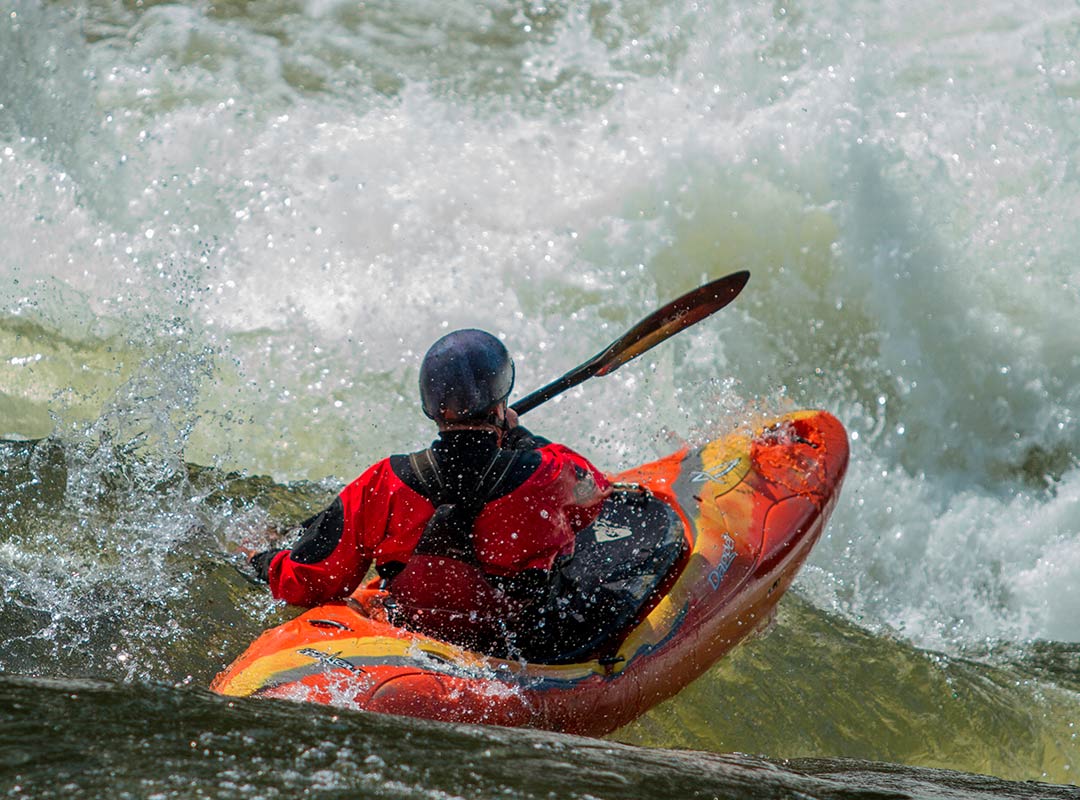 Not up for kayaking The Gorge? No worries! You can hit the Upper New, a much easier section than The Gorge featuring wonderful class III rapids. There are also a plethora of other runs in the area including the Gauley, Meadow, Cherry, Cranberry, and the New River Dries. There is a huge amount of whitewater all within an hour's drive of ACE, and there is a great chance to see runnable flows on lots of these classic runs during the springtime. Plus, ACE Adventure Resort will be offering raft trips all weekend along with other exciting adventure activities including rock climbing, stand up paddle boarding, zip lines, mountain biking, and more.
National Paddling Film Festival
Grab some popcorn and a comfy chair as we bring to you the best films in paddlesports from the last year. The National Paddling Film Festival is making the New River Festival a stop on their road trip showing off the year's greatest films. You'll see kayaking videos, SUP films, inspirational pieces, movies with kayak fishing & more. Stay tuned for a schedule of films we will be showing after the annual competition held at Buffalo Trace Distillery in February. Admission to the film festival is included with weekend festival passes, or you can come watch movies with us for only $5 per person.
New River Gorge Race
Paddle hard and go fast to take the gold in the first-ever New River Gorge River Race Sunday morning. Compete in long kayak, short kayak, CI, OCI, raft or SUP divisions and battle for position in this mass start race from Cunard to Fayette Station. Finisher medals for all competitors and prizes will be awarded to top finishers. Registration is open now and you can save $10 off the registration price if you sign up before the end of January with promo code GoFast.
Classes
– Kayak
-Raft
-Canoe
-SUP
Race Day Itinerary
Check-in – 8:00 AM
Pre Race Meeting – 9:45 AM
Shuttle Departs ACE  – 10:00 AM
Race Start – 11:00 AM*
Shuttle included with Race Registration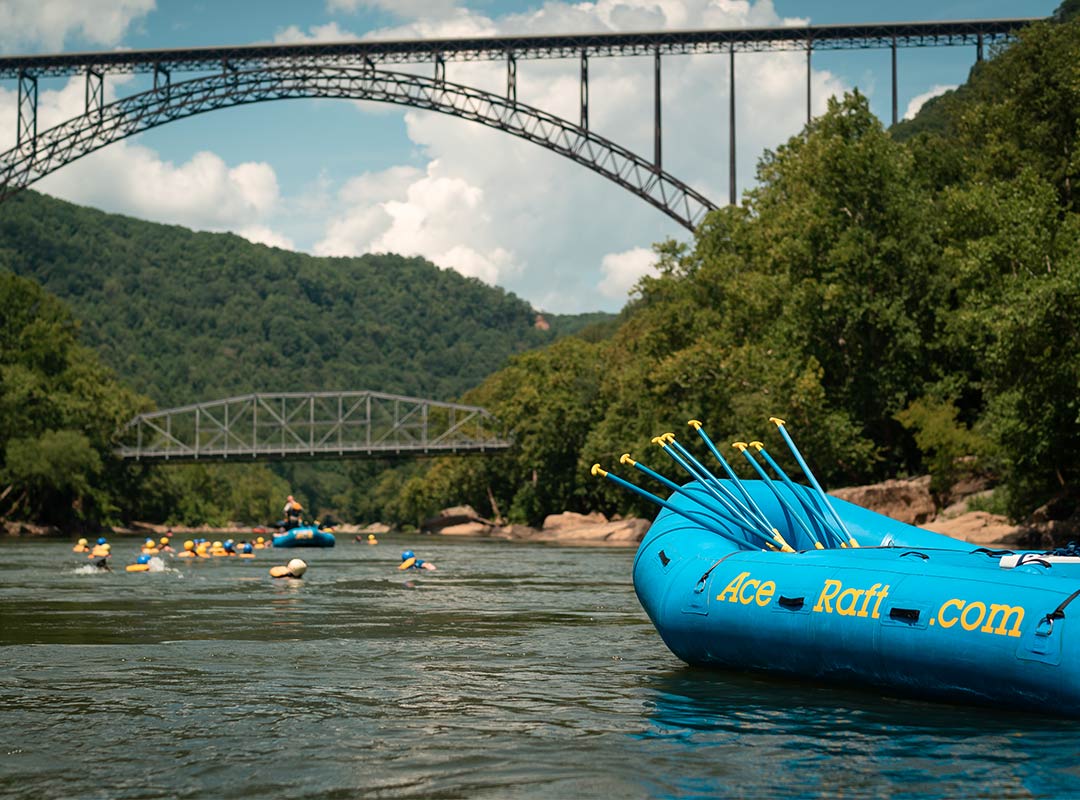 Live Music
We will be jamming all weekend at The Lost Paddle, the onsite bar/restaurant at ACE Adventure Resort. Friday night, Travers Brothership presents their soulful rock n' roll spun in psychedelic jams. Saturday night three bands will be lighting up the Lost Paddle deck with Revered Peyton's Big Damn Band bringing the energy! Local favorite The Wild Rumpus will be stoking the fire alongside BlacKingCoal's bluesy rock & roll. All concerts are included with weekend festival passes or just come out to the show for only $5 at the door.  Get your tickets here!
Music Lineup
Friday Night – Traver's Brothership
Saturday Night – Reverend Peyton's Big Damn Band, BlacKingCoal & The Wild Rumpus
Join The Fun!
We are looking forward to an exciting first event and hope to grow the New River Festival into one of the premier paddling festivals in the industry. Weekend passes are on sale now for only $40 which include two nights camping, vendors, film festival & live music throughout the weekend. Grab your paddling buddies and make plans to be in West Virginia with the rest of the whitewater world May 15th – 17th. See you on the river!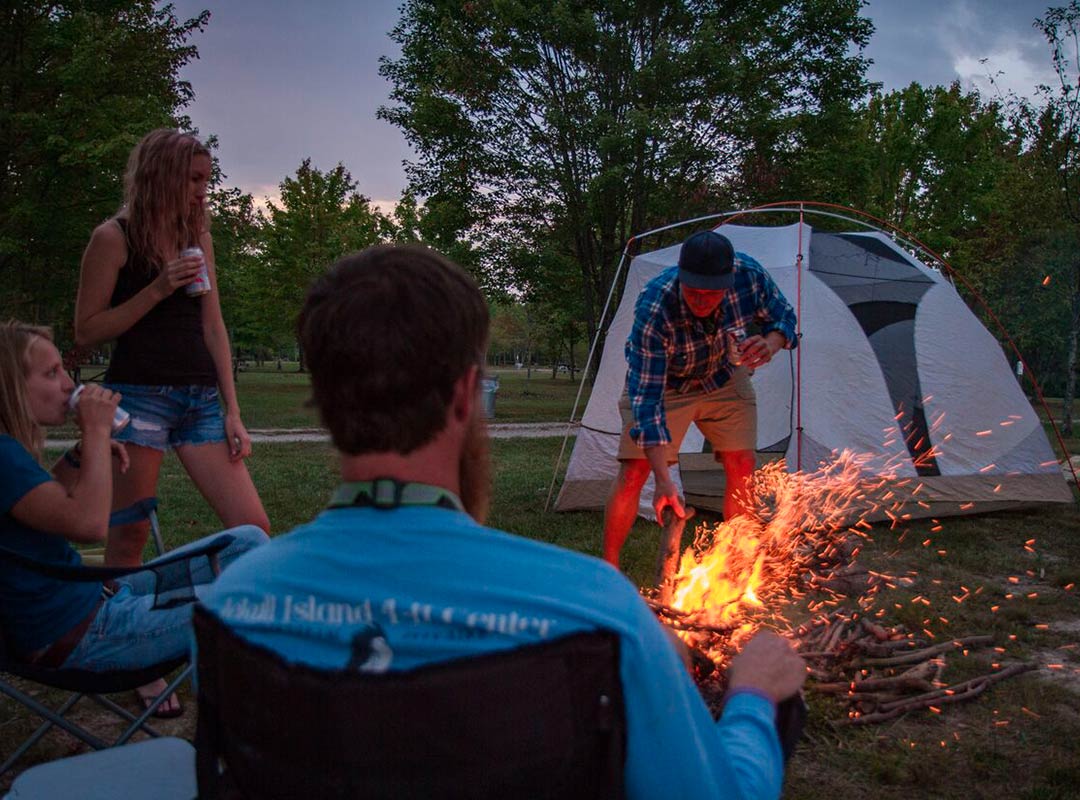 Related Events