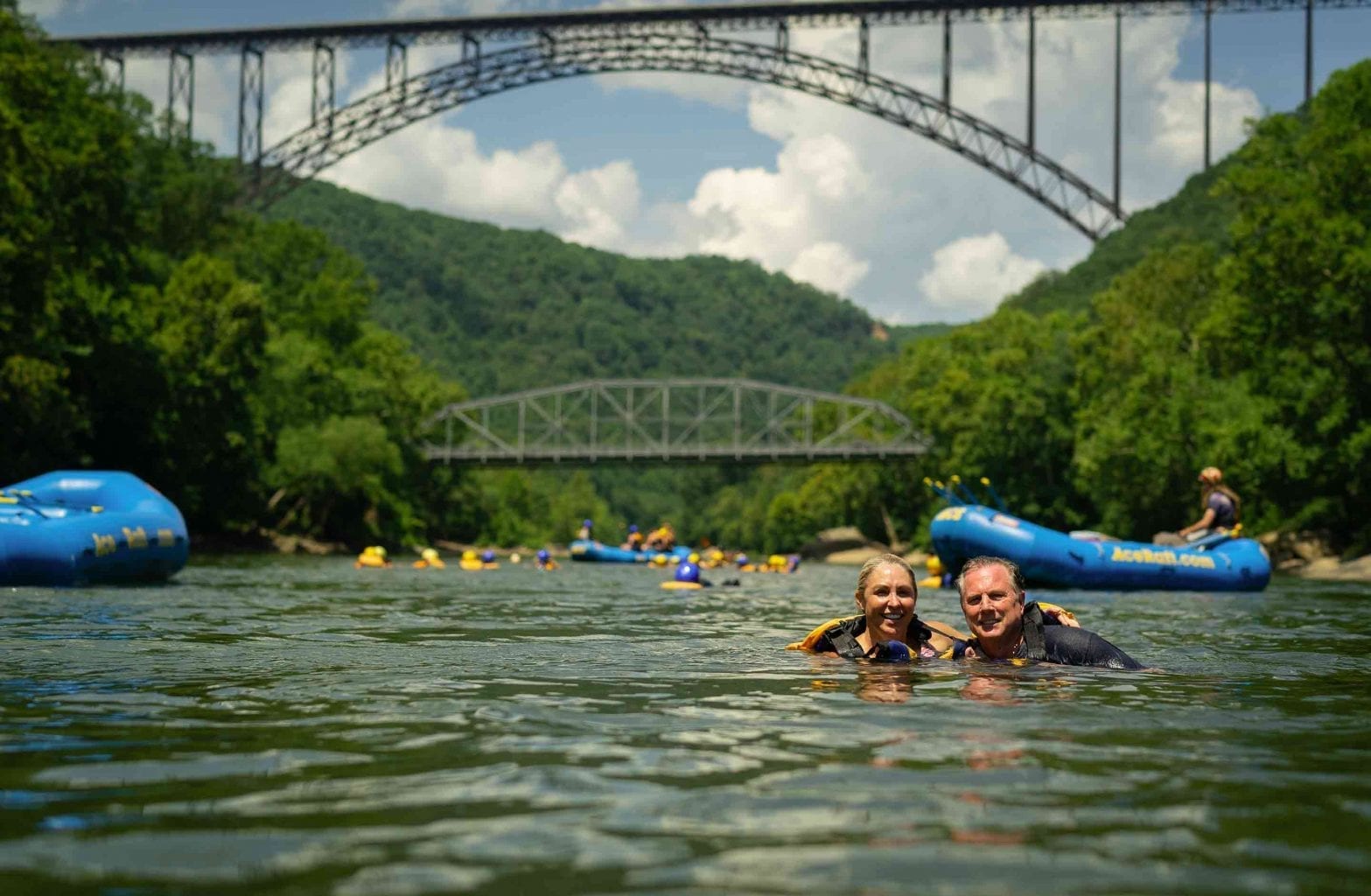 New River Gorge Fest
May 14th - 16th, 2021
Location: ACE Adventure Resort
The First Annual New River Gorge Fest
The inaugural New River Gorge Festival is happening May 14th- 16th at ACE Adventure Resort in West Virginia. Let's celebrate one of Earth's oldest rivers that we all love to paddle, hike, bike, and explore. Many rivers have their own events such as Gauley Fest, Cheat Fest, StoneyFest, and MooseFest, but somehow the New River got left out. Not anymore! Meet friends new and old in the New River Gorge this spring and experience a weekend full of outdoor fun, adventure films, live music, vendors, camping, and more!
Check out The Live Music Lineup
Friday
Travers Brothership
The Travers Brothership is made up of two brothers, Kyle and Eric Travers, Josh Clark, and Ian McIsaac. This epic band has been jamming together for thirteen years and have performed over 400 shows together! They combine psychedelic with soulful, creating an epic combination that is perfect for jamming! If you're looking to get swept away in the magic that is live music, check out the Travers Brothership at our New River Gorge Fest!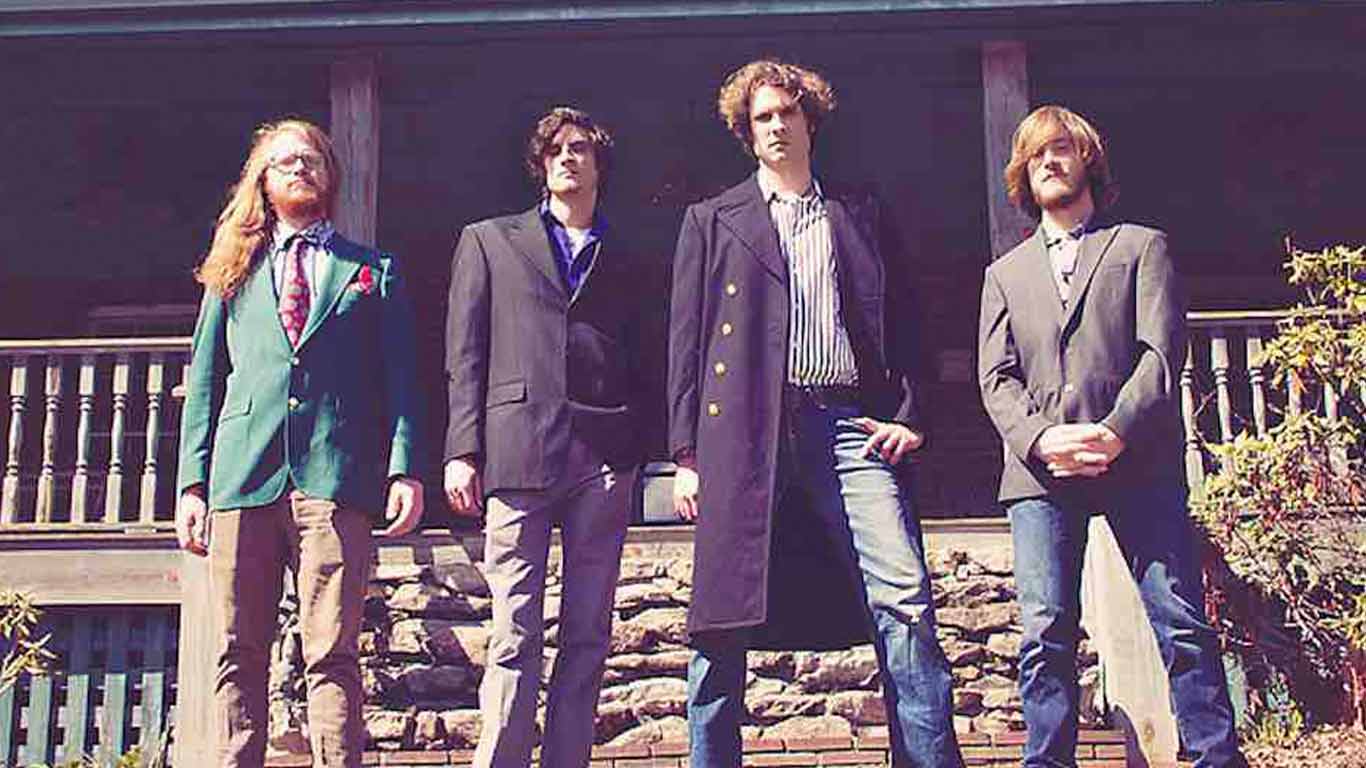 Saturday
BlacKingCoal
BlacKingCoal consists of Allan Dale-Sizemore. This one man band combines various genres of music, including mountain funk and the blues. If you are on the hunt for soulful music that makes you want to groove, BlacKingCoal is for you!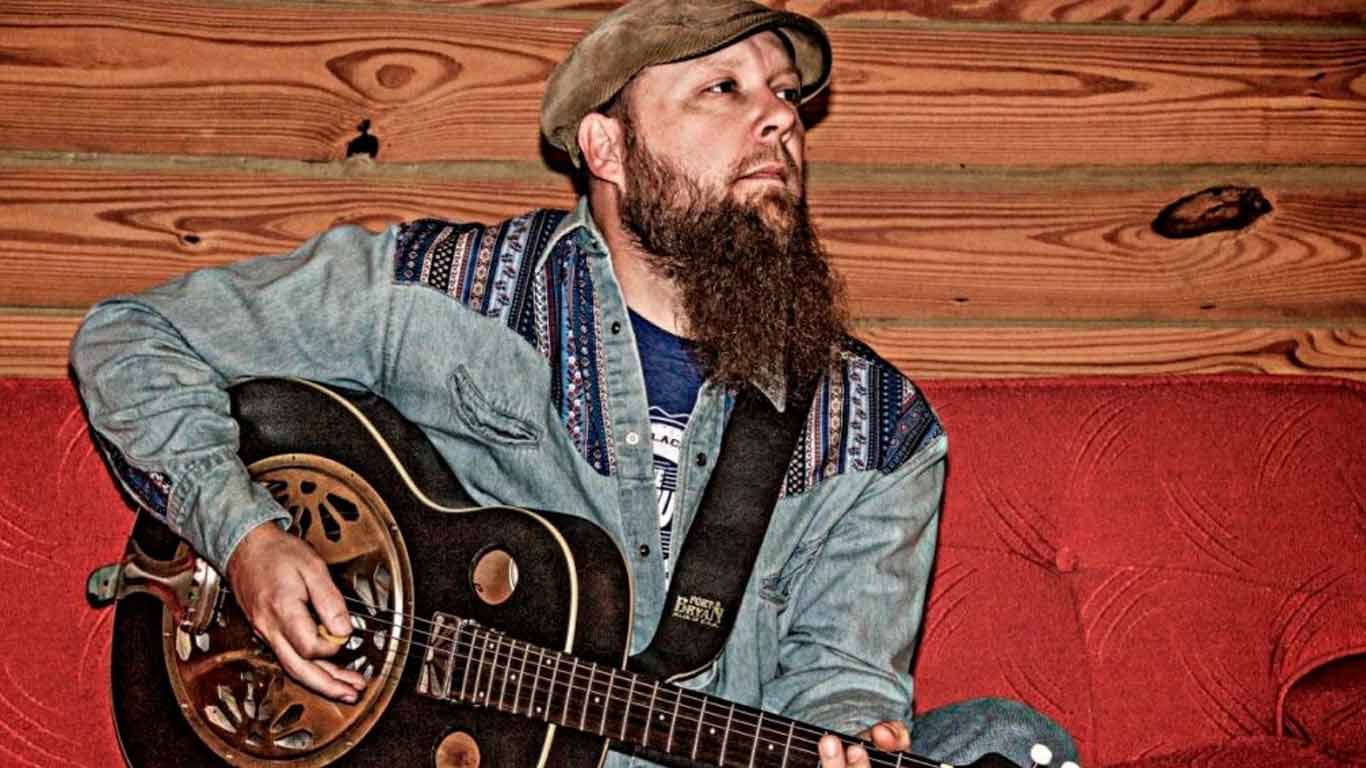 Wild Rumpus
The Wild Rumpus are an Appalachian Stompgrass band based in Fayetteville WV. Originally formed in 2007, they have released 3 full albums and toured extensively in the US, playing some of the largest festivals including Merlefest (2011,12, 13), Americana Music Festival (2012,13) and Bristol Rhythm and Roots (2013) as well as various bluegrass and American music festivals.
Led by Andrew Adkins, who is the chief songwriter and plays mandolin and guitar, the group consists of Allan Dale Sizemore (vocals,banjos, guitar, harmonica), Clint Lewis(bass) and Charlie Garvin (vocals, guitar and dobro), their brand of Appalachian Stompgrass is designed to get you up and moving, having a good time and shaking your Rumpus!
The Reverend Peyton's Big Damn Band
The Reverend Peyton's Big Damn Band has well over a decade of jamming under their belt. Alongside Reverend Peyton is his wife, Breezy Peyton, playing the washboard, and Max Senteney, jamming on his drum kit. This trio combines country blues with guitar pyrotechnics, creating live shows so epic you'll have to see to believe! Check them out at New River Gorge Fest.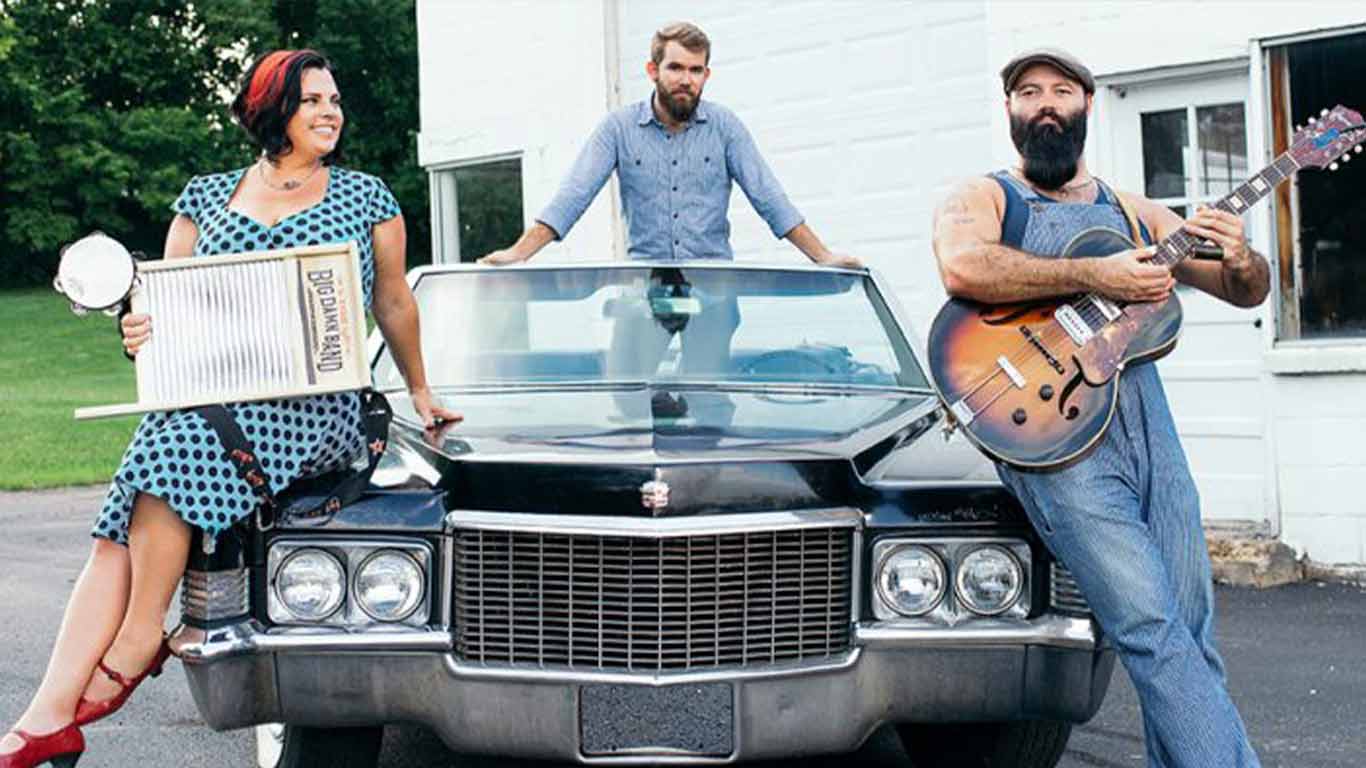 Weekend Festival Pass Includes:
Camping Friday & Saturday Night
Access to vendor midway & demos
Live music Friday & Saturday Night
Film Festival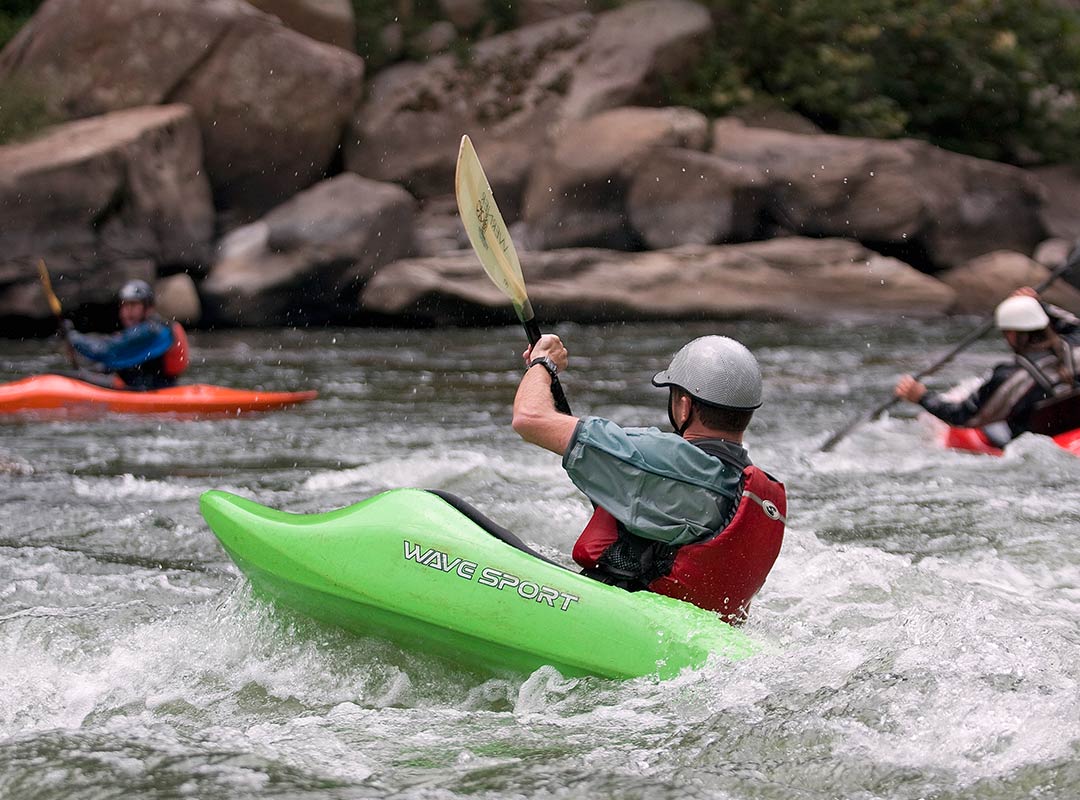 New River Gorge Festival Schedule
Our New River Gorge Festival is jam packed with all the best entertainment around! Check out our NRG Fest schedule to find out film festival, vendor, and band times. Join us on guided hikes and mountain bike rides or listen to our special guest speakers. From grooving to your favorite bands to camping under the stars, our first ever New River Gorge Festival is something you don't want to miss out on!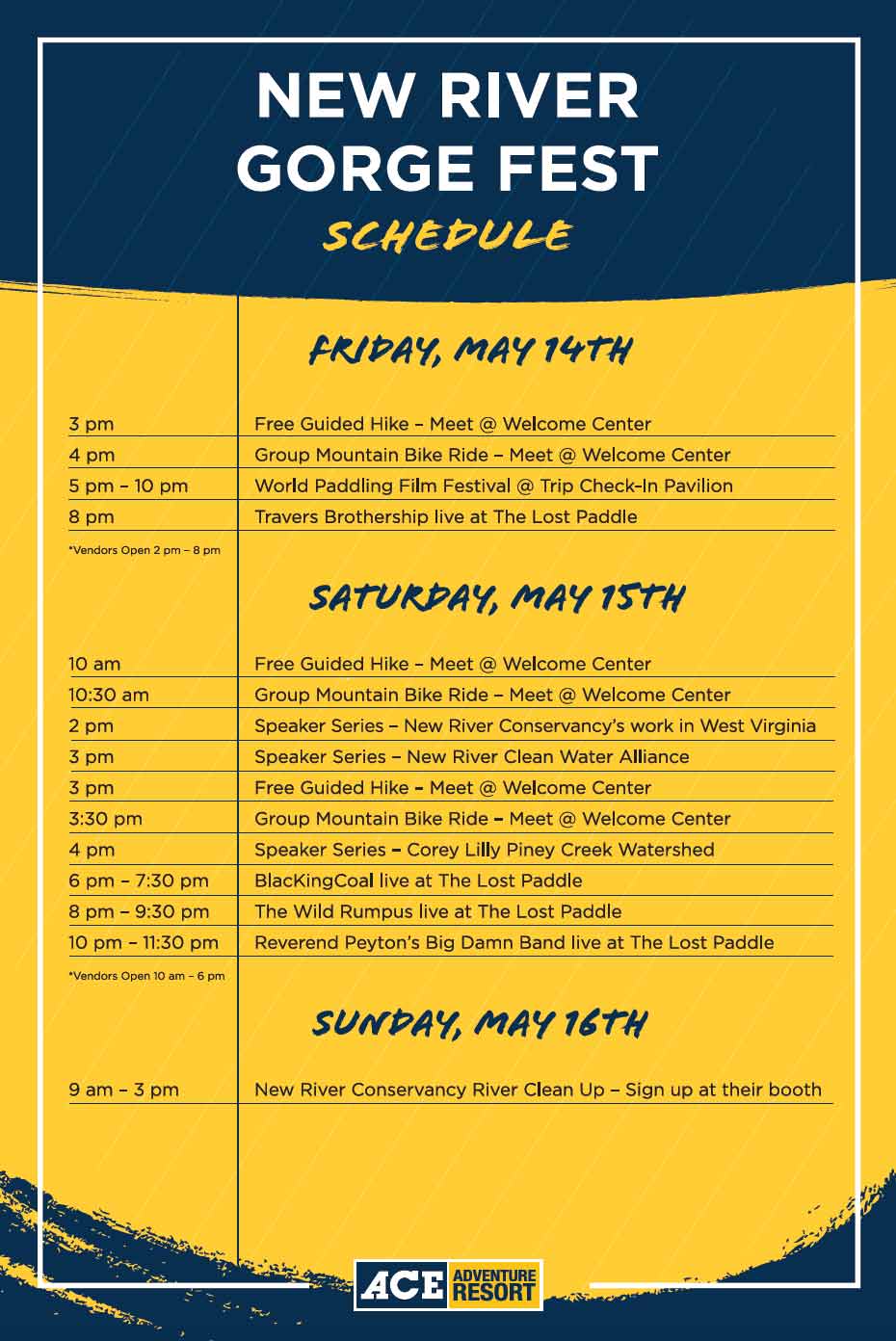 Related Events