May 17, 2023
You're Gonna Get Muddy!
Home
|
|
You're Gonna Get Muddy!
Shoes tied tight and a can-do attitude is all you need to take on the Gritty Chix Mud Run course. From seasoned mud run veterans to first timers, the name of the game is fun. While you may find some obstacles more challenging than others, Gritty Chix are always there for each other. Lend a helping hand when you can! We can promise one thing, you're gonna get muddy!
The Course
Imagine yourself at the start line, you've been given the instructions and you've had your high energy warm up. If you are taking on the Tenacious Trail 5k you are in for an uphill climb right from the start line. Look for new obstacles along the trail this year! If the Moxie Mile is more your style, you are headed across the dam, around the lake and then BOOM, you're there. Get ready to be muddy!
The course starts off with a fan favorite, the Over Unders. Weave your way through this extra muddy obstacle by climbing over and ducking under beams crossing over your first mud pit. Next have some fun on our slides. There's no bonus points if you go down on your stomach but it does make for an epic picture! Next up is one of our more challenging obstacles. Climbing up the vertical wall takes some upper body strength…but what are friends (old or new) for? Lend a hand, or two and give your fellow Gritty Chix a boost if they need it.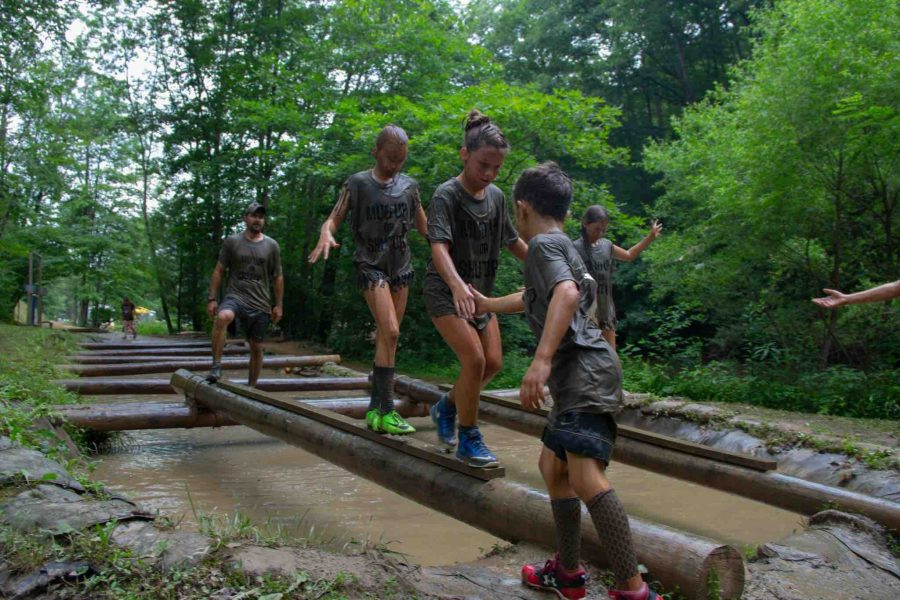 The hanging ropes over a huge pool of mud is tough. We listened to our returning racers and have decided to make a few modifications. It's still going to be tough and there's a high probability you are about to add some more mud to your outfit. Speaking of outfit…there IS a prize for best costume! From there, you come to some swinging steps, tunnel slides and you guessed it MORE MUD! Climb up a cargo net to the "spider web." We promise, no creepy crawlies here, only smiles. You're almost to the end now. The tire squeeze, "slinkies," and army crawl round out the course. Don't be surprised if we throw in a few extras this year.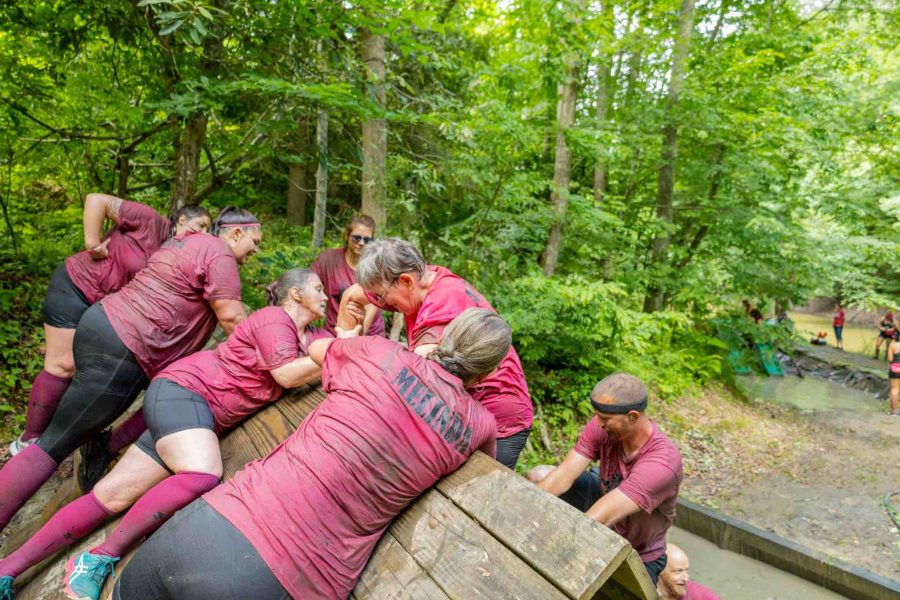 The Finish
Once you hit the sand you are in the final stretch! Sprint, walk, skip or jog to the finish line to receive your hard-earned medal. Pose for some muddy photos. You'll definitely want to share this endeavor with your friends and family. Head to the rinse station and make your way to the shower shuttle. We have several facilities at the resort for you to get ready for the next part of your day. Don't forget to cheer for your fellow finishers. The more noise the better!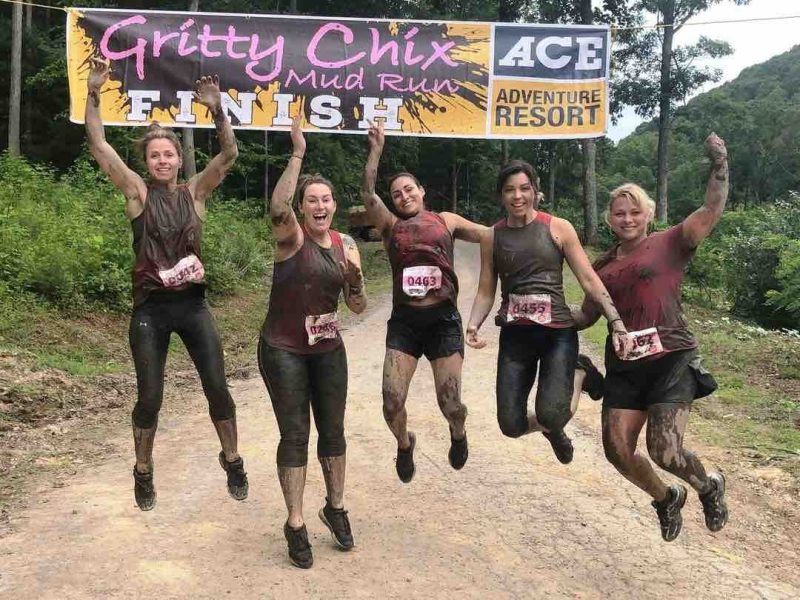 The Next Part of Your Day
While you wait for the music to start and awards to be announced, check out some of our other activities. Check out the views of the gorge on a zipline trip. Rent bikes or hike to breathtaking overlooks and waterfalls (more photo ops!). If you're worn out, a lake day is just what you need. Bring the whole family to play on over fifty different inflatable toys on our three-acre spring fed lake while you relax beachside.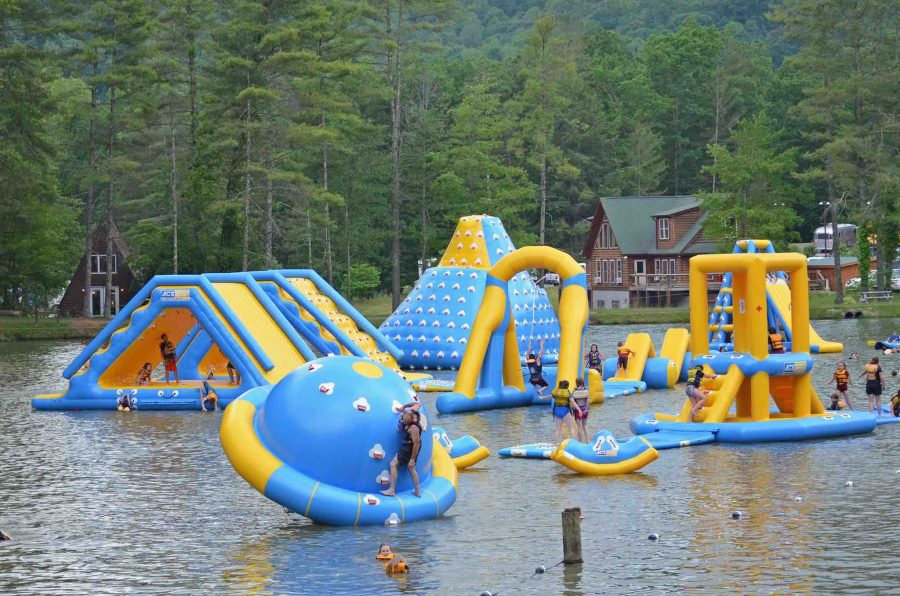 Don't forget to refuel at The Lost Paddle. Our chefs have worked hard over the winter perfecting their rendition of classic American bar and grill dishes as well as adding some new ones. Award winning woodfired pizza is always a hit for the whole family. Grab a campsite for the weekend so you can relax fireside after dancing the night away with some of our favorite bands.
June 24th will be here before you know it. If you haven't signed up we hope this has convinced you to kick off your summer with a new and FUN experience. Whether you're with a team or flying solo, you are guaranteed to make tons of new friends. While the course might seem challenging, we want our Gritty Chix to succeed and we will be with you every (muddy) step of the way to celebrate your achievements.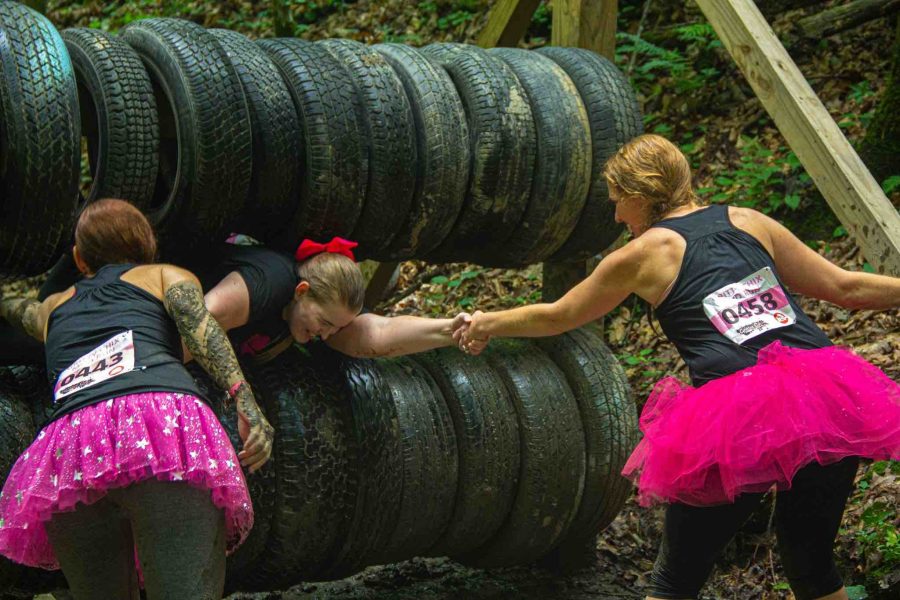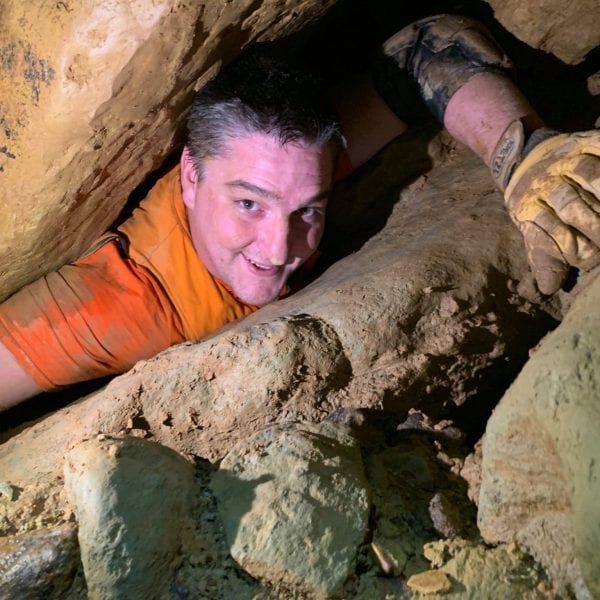 BY Chris Colin
Chris Colin is a raft guide, whitewater kayaker, active caver, and as Special Events Coordinator at ACE he manages, promotes, and executes special events like the Mountain Music Festival.
VIEW FULL BIO & ALL POSTS