May 4, 2023
Mountain Music Festival Top 5
Home
|
|
Mountain Music Festival Top 5
Mountain Music Festival is the biggest party we have at ACE Adventure Resort all summer long. Coming up June 1st – 3rd we are bringing over 20 bands to the mountain along with visual artists, fire & flow performers, vendors and more. There is so much going on that you cannot expect to experience it all. So we put together a list of our top 5 favorite parts of Mountain Music Festival. Setup your tent in the campground and jam with us all weekend next to Les Claypool, The Infamous Stringdusters, Andy Frasco, Big Something & more. Tickets are still available and there is still time to make plans to be part of West Virginia's best music festival this summer.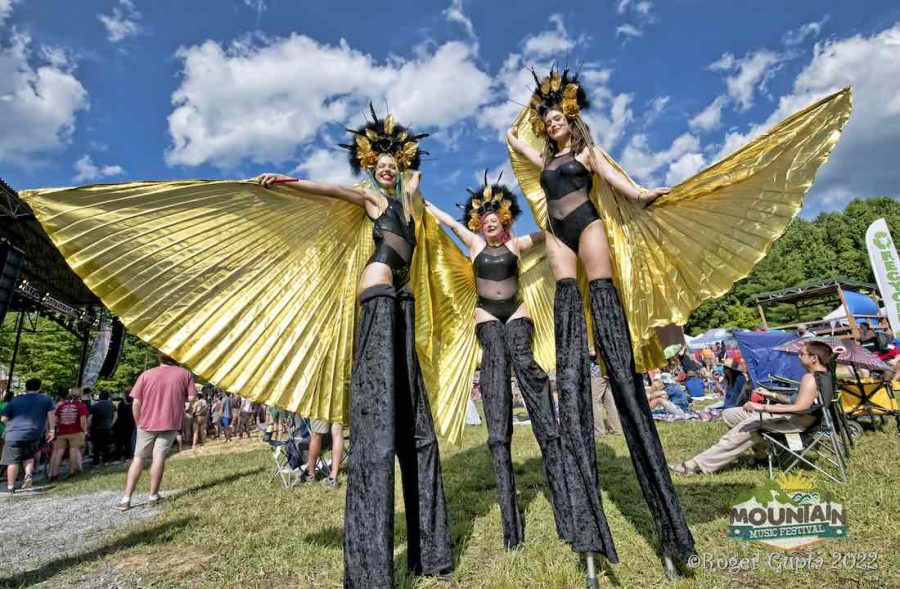 Magic on the Mountaintop
Have you experienced the magic on the mountain at ACE Adventure Resort? The setting, the people, the art and the music at Mountain Music Festival come together to create an atmosphere and energy you can't find just anywhere. You'll find visual artists creating their next masterpiece inside The Pigment Sanctuary Art Gallery next to flow artists spinning and breathing fire and even artists using the body as their canvas. There will be free workshops throughout the weekend for you to learn something new or fine tune your established skills. Take in the sights, sounds and creativity that is spun from Mountain Music Festival.
The Pigment Sanctuary Art Gallery
The amount of amazing art you will find on the mountain is pretty incredible. The Pigment Sanctuary is a collection of over 30 visual artists. You'll find artists showcasing their works and creating paintings, sculptures and more before your eyes. The Pigment Sanctuary is one of our favorite places to sit down, unwind and take in everything that is Mountain Music Festival. The visual artists residing in this space are super excited to meet you and show off their extraordinary work. Check out the visual artist lineup and see who is coming to the mountain.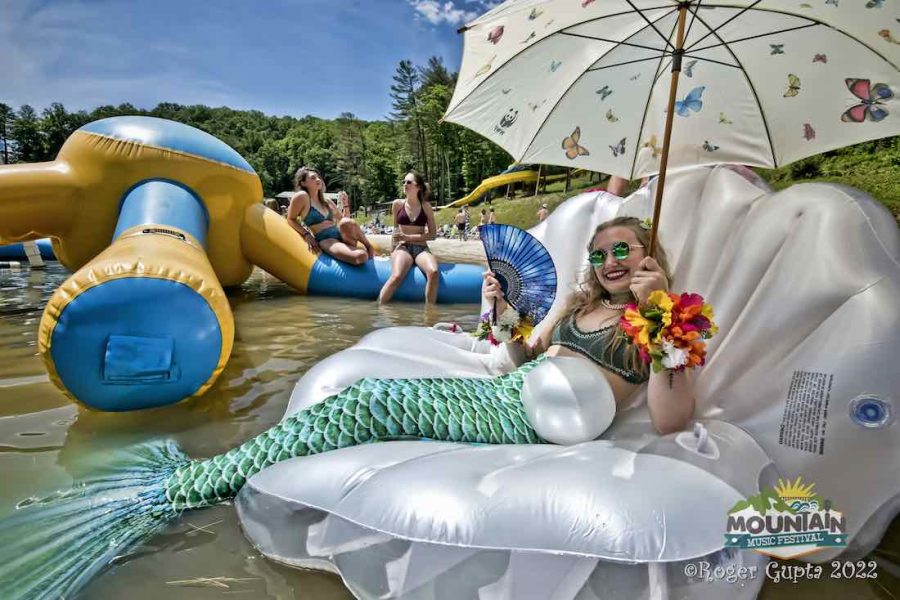 Music on the Beach at ACE Adventure Waterpark
The waterpark at ACE Adventure Resort is truly one of a kind and a great location to spend your Mountain Music Festival afternoons. Lounge in a beach chair on the white sandy beach while listening to music pouring from The Lost Paddle Lake Stage. Once you are ready to hit the water there are over 50 inflatable toys and obstacles to climb around on and jump off of. Plus there are tandem zip lines right into the lake and two giant waterslides dropping over 30 feet into the water. Get your passes in advance and save a few bucks or pick them up at the gate when you are ready to play.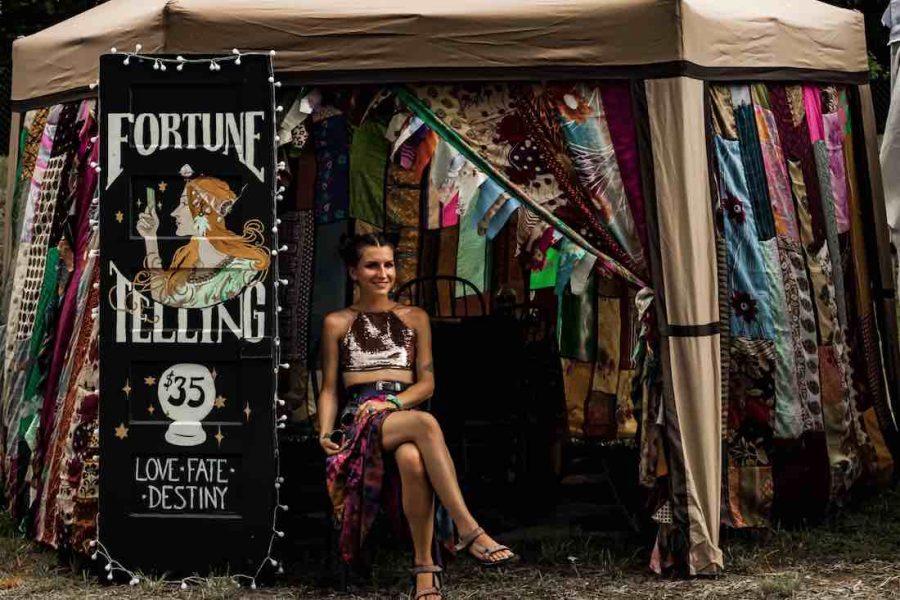 Visit Over 30 Vendors on the Mountaintop
There are some incredible vendors coming to the mountain to showoff and sell you a bunch of unique goodies. First let's talk about the food. Tica's Tacos is coming back this year and focusing on their original menu with the best burritos you'll have at a festival. Plus we have some new food vendors bringing a variety of unique menu items everyone is sure to enjoy. You'll also find a ton of artists selling their crafts including jewelry, clothing, décor and you can even get a tarot card reading along vendor lane. Make sure you leave some room in your suitcase to bring back everything you buy on your weekend trip to Mountain Music Festival.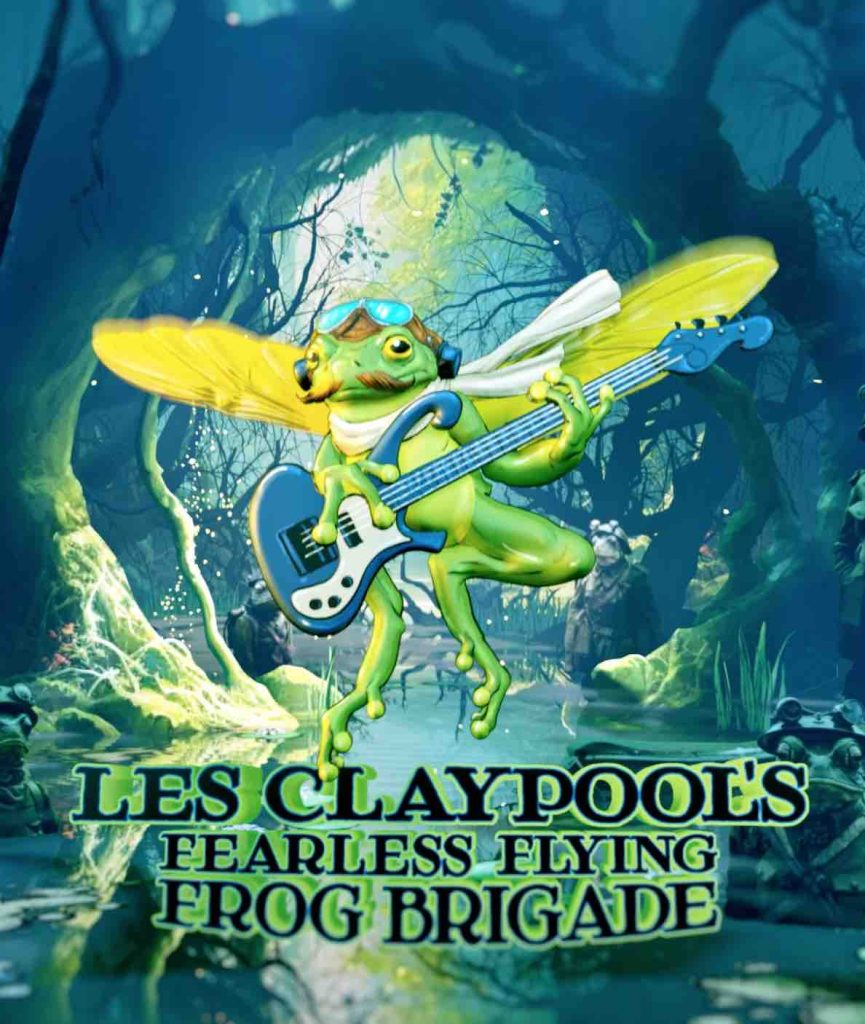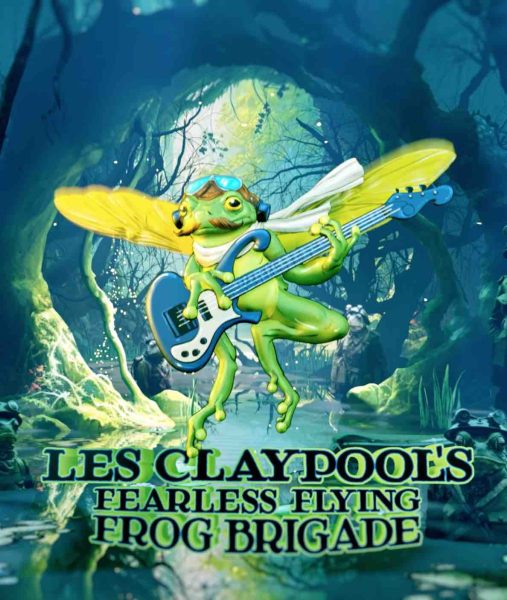 Les Claypool's Fearless Flying Frog Brigade
Saturday night is going to be epic with one of the biggest names to hit the Mountain Music Festival Stage. Colonel Les Claypool's Fearless Flying Frog Brigade (also known as The Les Claypool Frog Brigade) is a musical project with rotating personnel, led by American singer/bassist Les Claypool. It's super exciting to see The Frog Brigade back out on tour this summer and hitting up a bunch of festivals. It's even more exciting that they are doing the entire Pink Floyd Animals Album during their set. Plus Roger Waters' son Harry Waters is in the band on keys while Sean Lennon plays guitar and Paulo Baldi from Cake rocks the drums. Don't miss this epic performance on Saturday night at 10PM.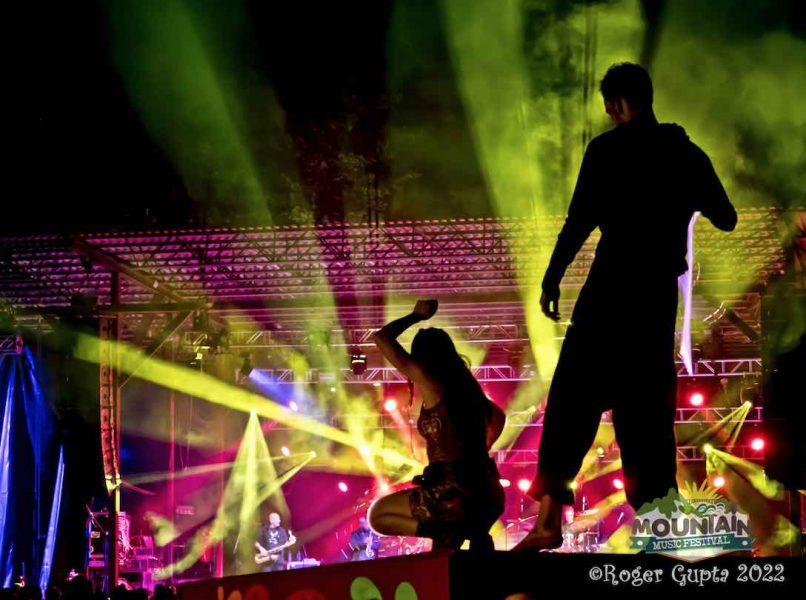 Tickets Are Still Available
Live music, art, camping, great people; Mountain Music Festival has it all right here in The New River Gorge, WV. Tickets are on sale now and we still have 2-day passes available and single day Saturday passes. Over 20 bands are set to entertain throughout the weekend including Les Claypool's Fearless Flying Frog Brigade, The Infamous Stringdusters, Andy Frasco, Big Something, Rising Appalachia & more. We can't wait to welcome you to our beautiful little mountain in West Virginia and show you the magic we are talking about!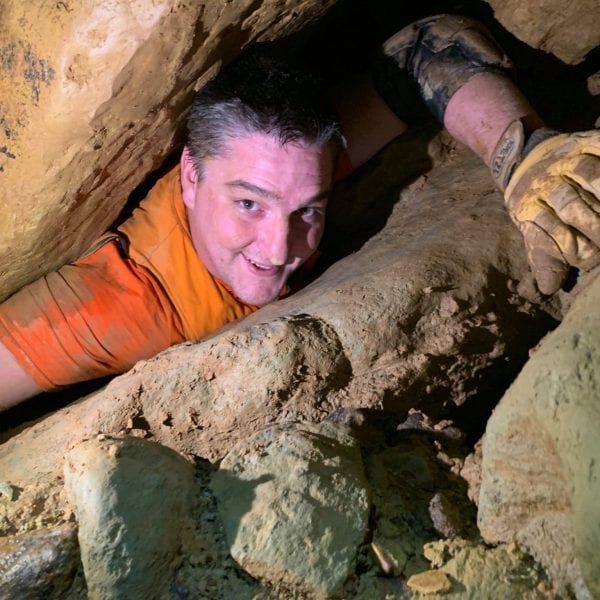 BY Chris Colin
Chris Colin is a raft guide, whitewater kayaker, active caver, and as Special Events Coordinator at ACE he manages, promotes, and executes special events like the Mountain Music Festival.
VIEW FULL BIO & ALL POSTS