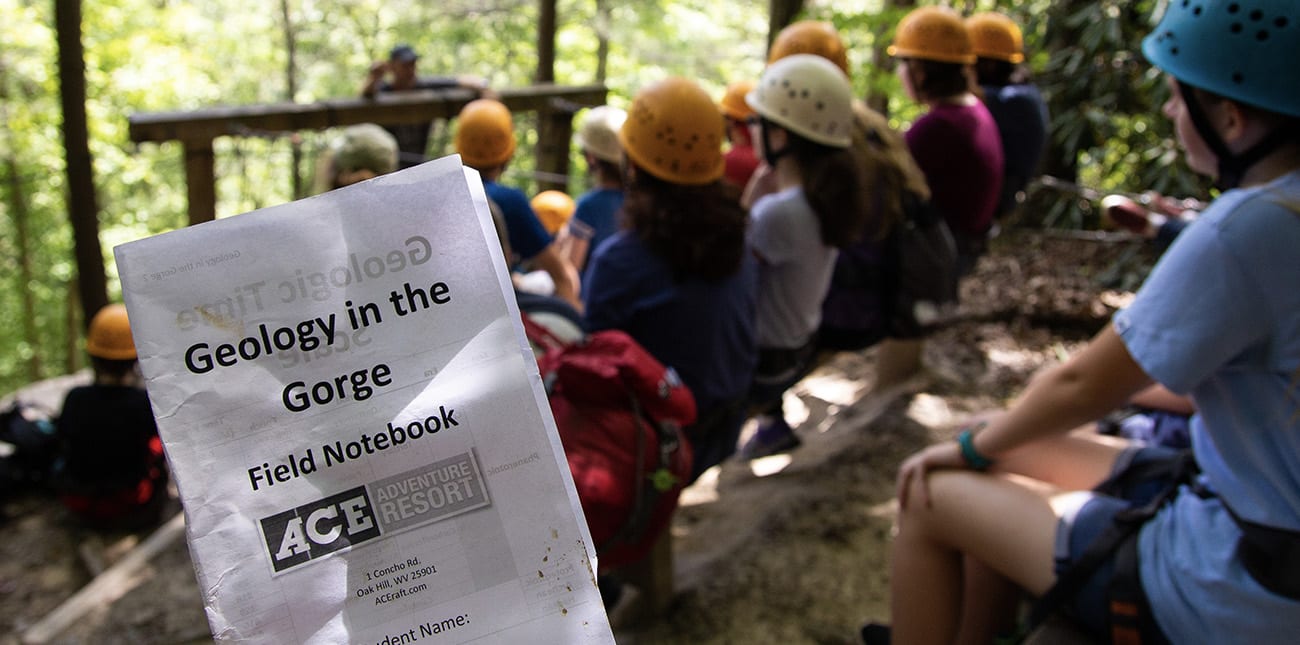 December 12, 2018
S.T.E.M.-Based Field Trips at ACE
Home
|
|
S.T.E.M.-Based Field Trips at ACE
It's never too early to start planning a S.T.E.M.-based field trip at ACE Adventure Resort in beautiful Oak Hill, WV. Whether you're planning a S.T.E.M. field trip for a group of homeschoolers, after-school students, or an entire classroom, ACE's full-day excursions are bound to educate, enliven, and improve performance. Choose between a hydrology, geology, and ecology field trip, all of which are complete with an award-winning outdoor adventure activity. Your group will either learn how to river raft, rock climb, or zip line, depending on which package you choose. Our caring and experienced team offer hands-on learning via scientific studies in the beautiful Appalachian Mountains. Each student will learn critical thinking and relationship skills. Teachers and leaders alike return year after year because our S.T.E.M. field trips are proven to improve academic performance. Other West Virginia resorts simply can't offer such a wide variety of off-site learning opportunities.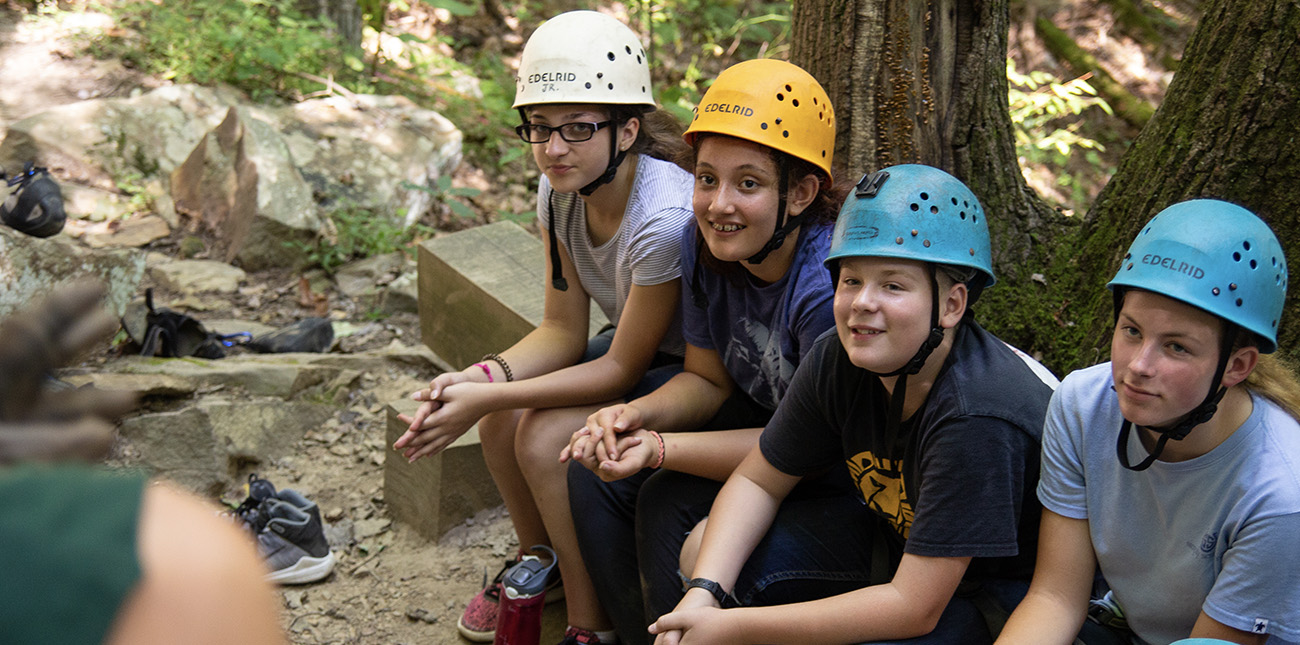 Hydrology – White Water Rafting
ACE Adventure Resort is world-renowned for our white water rafting trips on the New and Gauley rivers. We offer two hydrology field trips, both of which involve rafting on the New River. The minimum age for the Lower New River field trip is 12 because the rapids are slightly more difficult. Each full-day hydrology field trip will teach the group about the interconnectivity of humans, water, and the landscape. They'll learn preservation and team-building while having an absolute blast on the water! Click here for a look at the curriculum.

Geology – Rock Climbing
The geology field trip features three hours of rock climbing as well as fossil hunting and geotechnical engineering. The New River Gorge is the perfect locale for a geological expedition because of its scenic beauty, unique rock formations, and ample climbing walls. Your group will participate in interactive lessons to examine erosion, evolution, and exposure. Every student will not only learn the ancient history of the New River Gorge, but they'll also become expert rock climbers! The geology curriculum is hard to pass up.

Ecology – Zip Lining in WV
Last but certainly not least, the ecology tour provides students ten and older with a unique opportunity to zip line through the Appalachian Mountains. ACE Adventure Resort is the home to one of the premier zip line tours in the country. As long as your students aren't too afraid of heights, the ecology trip is the easiest to master. Your class will explore the New River Gorge's rim with hands-on lessons on plants, animals, and our adverse effect on the world. The children will learn about ecosystems, abiotic factors, local species, adaptation, and climate change.

West Virginia Resorts
Because ACE is one of the premier West Virginia resorts, S.T.E.M-based field trips fill fast, especially in the spring and fall. So, start planning an overdue class field trip to beautiful Oak Hill, WV, right now by dialing 1-866-347-6296!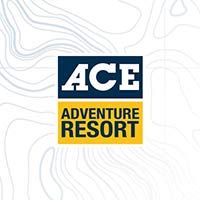 BY aceteam
Bringing you all the latest whitewater rafting, adventure, and all things ACE from the New River Gorge of West Virginia for over 40 years.
VIEW FULL BIO & ALL POSTS