October 19, 2018
Fall Rock Climbing in the New River Gorge
Home
|
|
Fall Rock Climbing in the New River Gorge
Some people celebrate the end of summer with apple picking, pumpkin spice lattes, flannel, and hayrides. Here at ACE Adventure Resort, autumn signifies the fall rock climbing season has finally arrived! The New River Gorge is one of the premier rock climbing playgrounds in North America. This 1,000-foot deep river gorge features thousands of climbs for all skill levels. Whether you're a first-timer looking for a new challenge or an experienced climber aiming to conquer a 5.14 level route. Not only will you have the opportunity to climb in one of the largest naturally rock walls in the country, but the New River Gorge is an astonishingly colorful spectacle in autumn.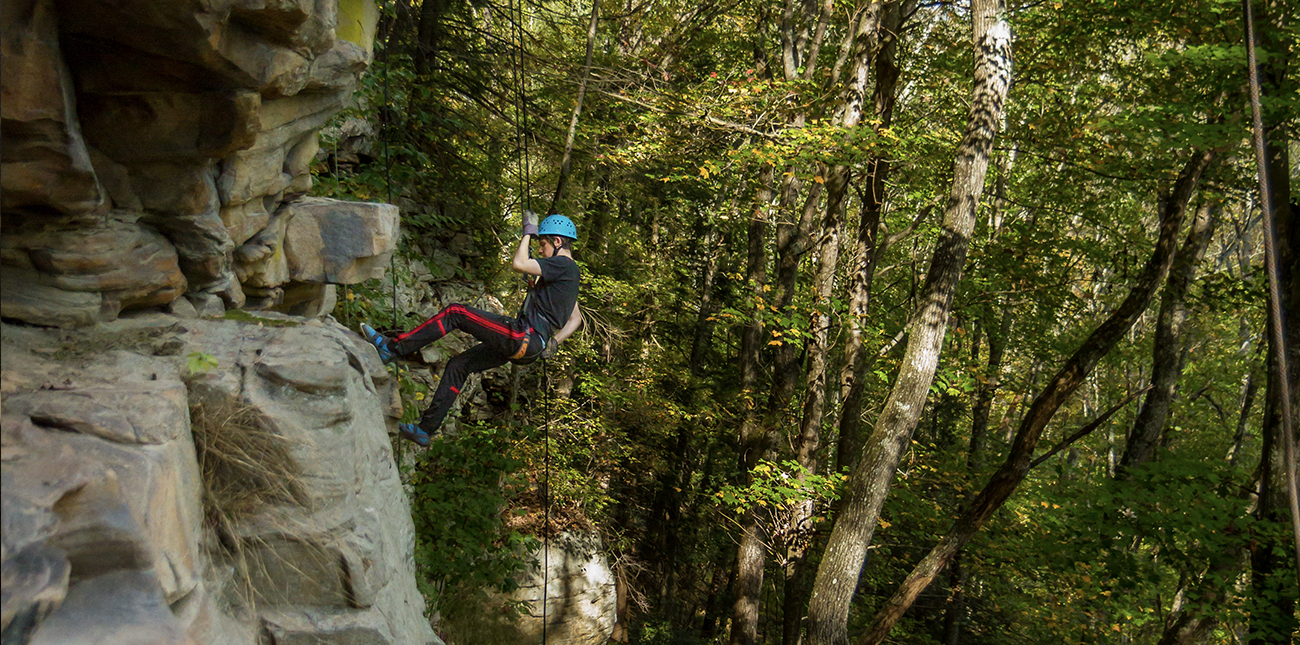 Lower vs. Upper New River Gorge
The all-day Lower New River Gorge package is for climbers of all levels with the minimum age of 10 years old. The lower gorge is over 1000 feet deep and features the "Endless Wall," a seven-mile rock climbing wall made of firm Nuttall sandstone. There are genuinely thousands of routes on this breathtaking stretch. The Upper New River George is an easier half-day journey for rock climbing newbies. This trip is an educational and exhilarating introduction to the sport, and it's conveniently located on ACE's private rock climbing property.

Small Crowds, Prime Conditions, and Fall Foliage
For those unfamiliar or new to the art of rock climbing, fall is arguably the best season for many reasons – the New River Gorge is no exception. Firstly, the summer crowds here at ACE slowly begin to dissipate. The masses would visit throughout the fall if we had it our way, but that always doesn't happen. So, luckily for you, your group of climbers won't be bogged down by any unwanted distractions or semi-long waits. Secondly, the pleasant cool temperatures and dry conditions allow for much better friction on hand and footholds. The climbing becomes easier, creating a more memorable New River Gorge adventure. Lastly, the fall foliage in West Virginia is astoundingly breathtaking. The New River Gorge is entirely enclosed by colorful maple, chestnut, larch, and elm trees. The $1 million views from the Endless Wall are worth the price of admission alone.
North America's Premier Adventure Resort
To truly experience West Virginia in the fall, one must spend a weekend in the woods. Our handcrafted log cabins offer laid-back luxury, understated charm, and ample campfire space. After one of the most exhilarating rock climbing experiences of your lifetime, share stories and roast marshmallows around an open fire with an ice-cold beer from Greenbrier Valley or Bridge Brew Works. ACE Adventure Resort is also closer than you think! Climbers from Pittsburgh, Washington D.C., Columbus, Cincinnati, Charlotte, and Louisville frequent the Endless Wall – now it's your turn!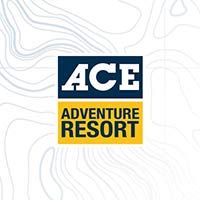 BY aceteam
Bringing you all the latest whitewater rafting, adventure, and all things ACE from the New River Gorge of West Virginia for over 40 years.
VIEW FULL BIO & ALL POSTS