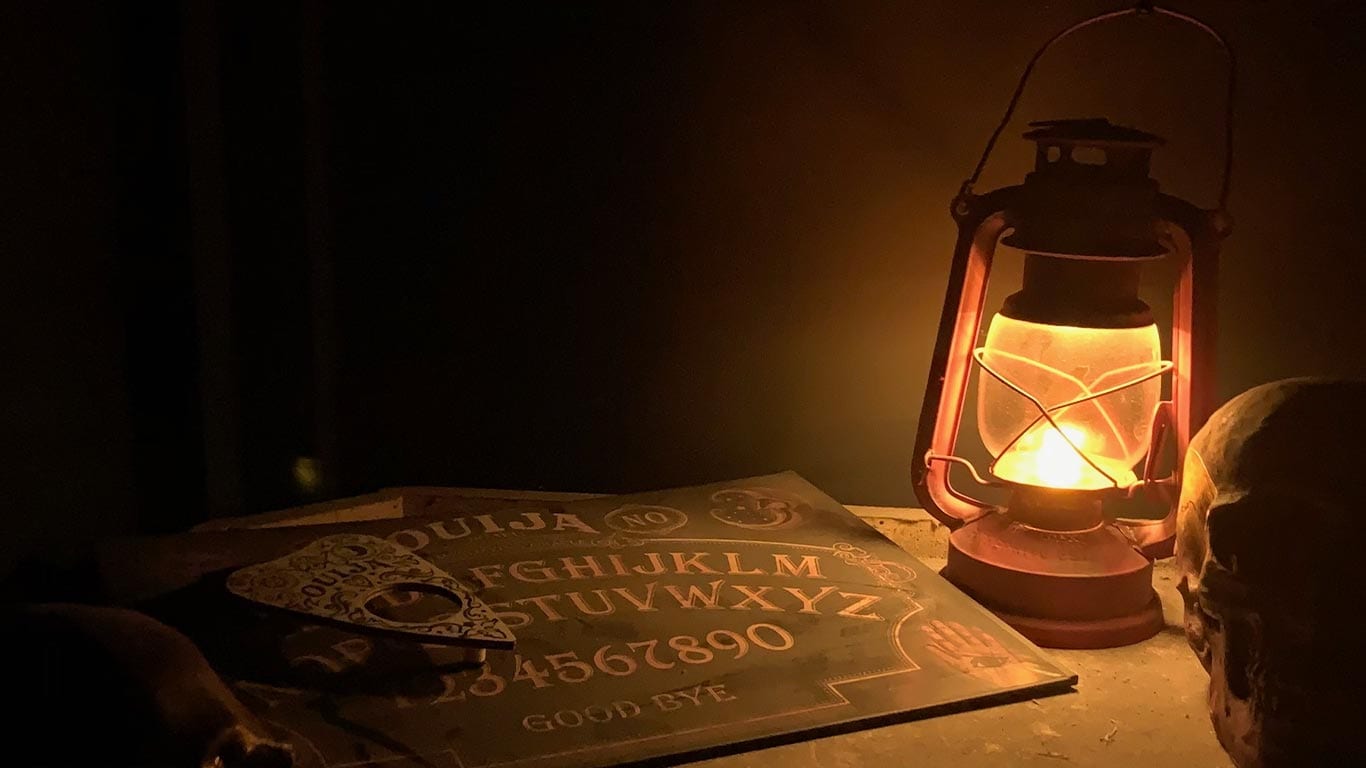 July 12, 2021
Haunted Campout Nightmare
Home
|
|
Haunted Campout Nightmare
Ready for a real adventure? Ready to search the New River Gorge for clues to end an ancient curse? Are you brave enough to face the creatures, cryptids and spirits who roam our dark forest? On August 7th ACE Adventure Resort presents Nightmare in the Gorge – A Haunted Campout. You will spend the night in a real haunted ghost town while encountering live actors leading you down a nightmarish path. Prizes will be waiting for the person who collects the most points and survives the night. Our monsters are eager to play with you this summer!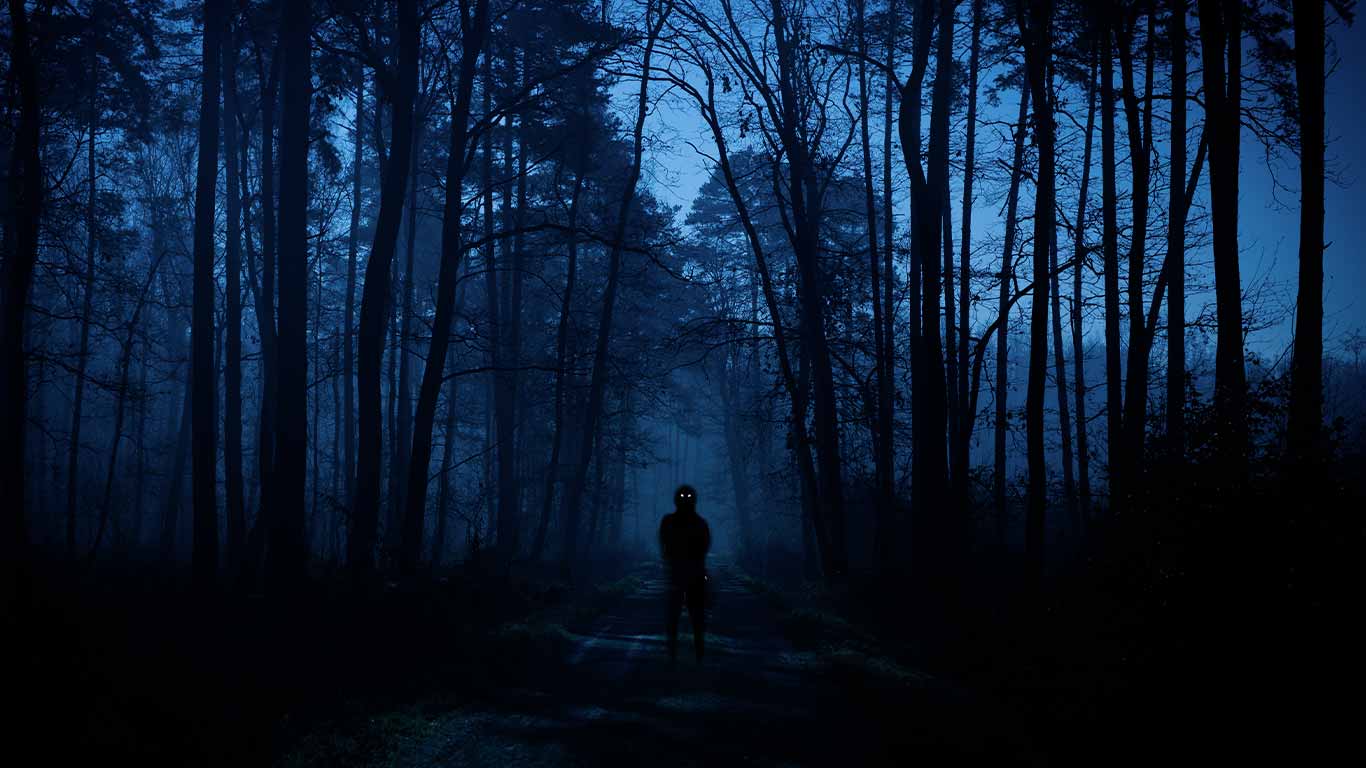 An Ancient Curse
Legends, folklore and ghost stories surround West Virginia, causing it to be known as one of the most haunted places on Earth. A story is told of an ancient curse placed on this vast wilderness thousands of years ago. An ancient leader summoned a malevolent spirit to protect this territory and scare away any would be invaders. This wicked spirit known as the Witch of the Woods had her own plans and cursed his tribe inflicting them with a deadly plague. For centuries this evil witch has spread her magic across the Mountain State leaving many souls lost wandering the wilderness forever.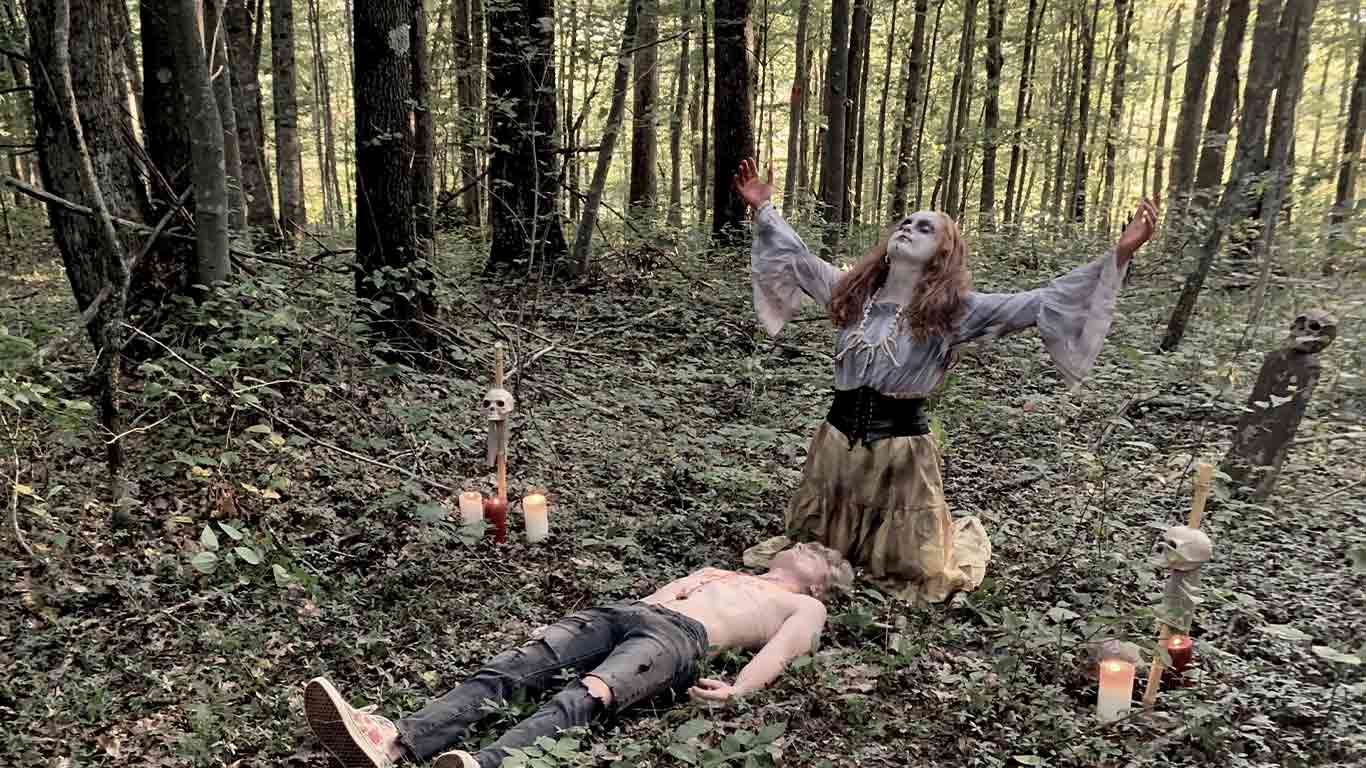 Nightmarish Encounters
Now you will find yourself deep in The New River Gorge facing the Witch of the Woods and her evil curse. It will be up to you to explore the darkness, find clues and earn points to break the curse and make it out alive. Throughout your journey expect to be met by sinister characters that will pull you deeper into this terrifying nightmare. Think scavenger hunt in the dark mixed with a haunted trail in the woods. This haunted attraction is one of a kind and will be a unique experience not to be replicated. What will you do when you encounter The Mad Butcher, ghost miners, murderous clowns or even Captain Thurmond himself?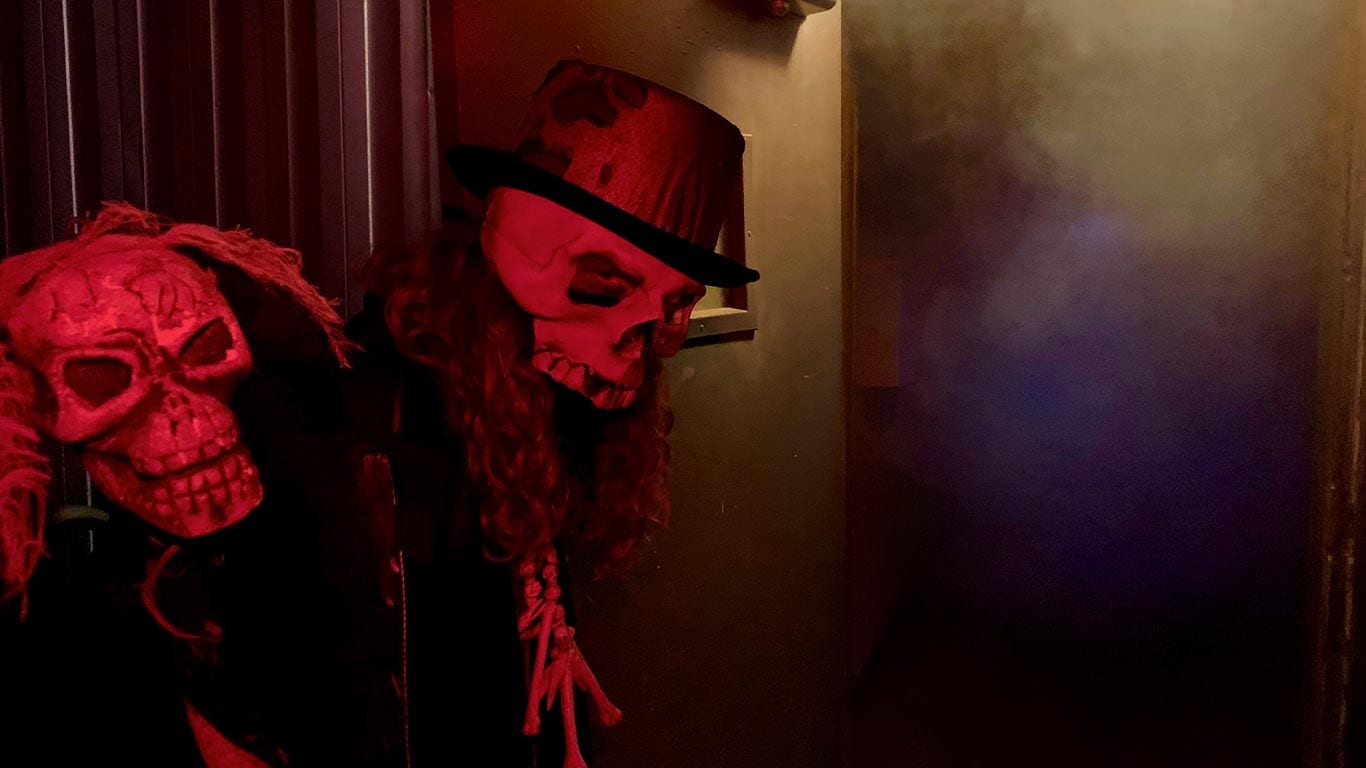 Erskine Ghost Town
During our overnight campout you will be staying in a real haunted ghost town. Erskine was a thriving coal camp from 1890 into the mid 1900's and many stories of murder and mayhem have their roots here. Present day campers have reported hearing weird noises in the woods like children laughing; strange lights and some have even claimed to see ghost miners walking the old roads here.  While exploring the paranormal side of the gorge you will be treated to accommodations at ACE Adventure Resort's riverside campsite located among the ruins of this once bustling coal town. If you are lucky you might even see a real ghost here!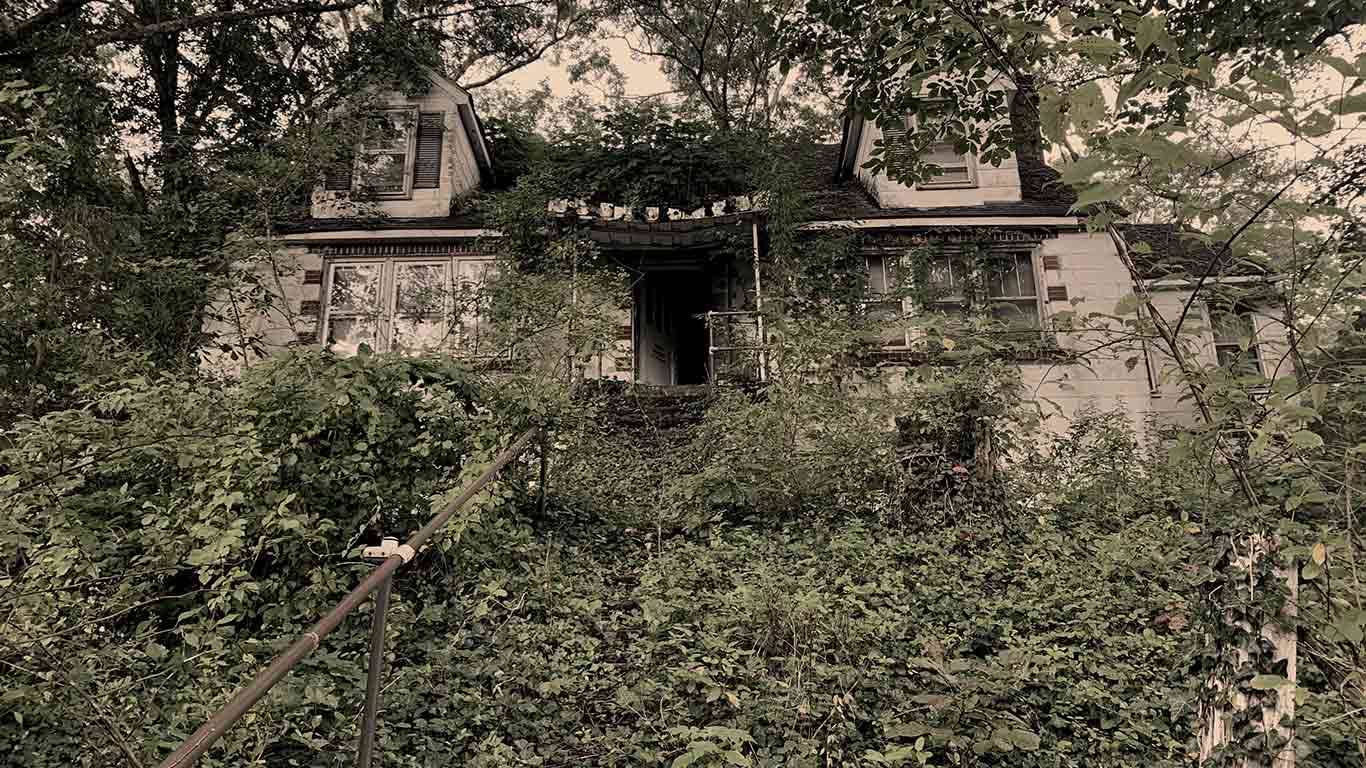 Get Your Tickets Now
Face your fears and challenge the ancient curse this summer at the Nightmare in the Gorge Haunted Campout. Your tickets include a tent in a real haunted ghost town, dinner, breakfast and s'mores around the campfire. Bring your friends, find clues to end the curse and take home a cash prize. Only a limited number of tickets will be sold to this event happening one night only August 7th at ACE Adventure Resort.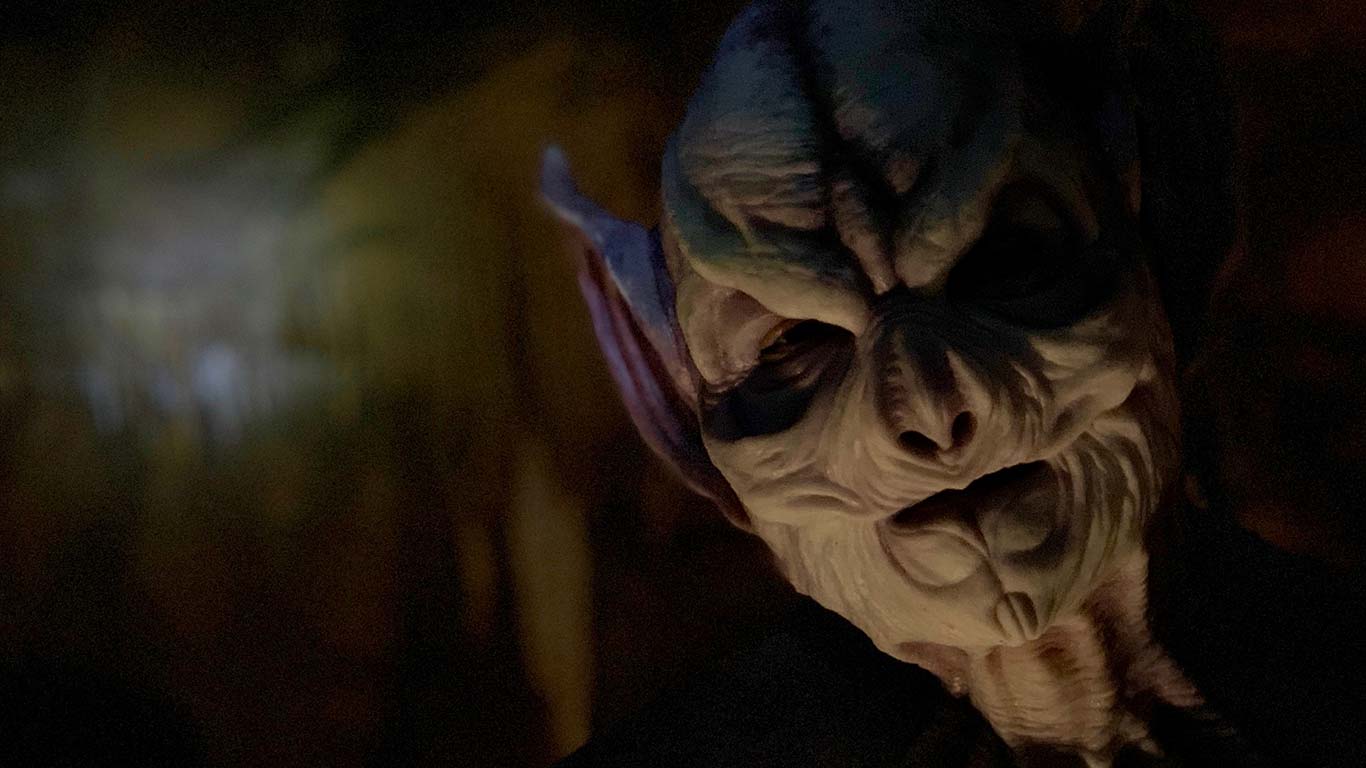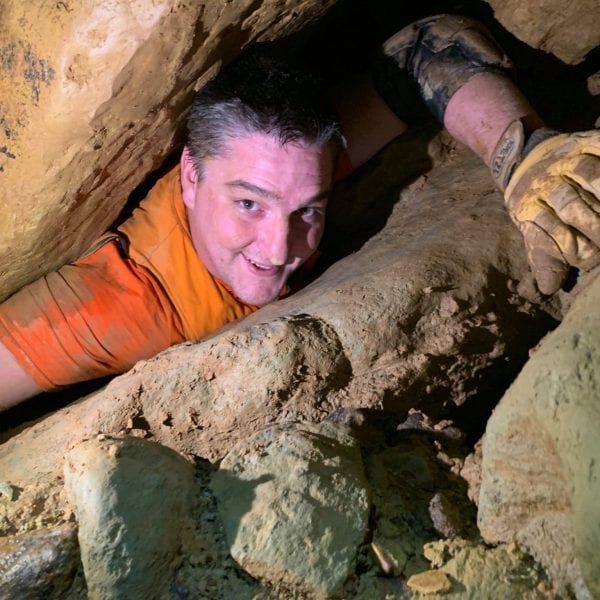 BY Chris Colin
Chris Colin is a raft guide, whitewater kayaker, active caver, and as Special Events Coordinator at ACE he manages, promotes, and executes special events like the Mountain Music Festival.
VIEW FULL BIO & ALL POSTS
RELATED ADVENTURES