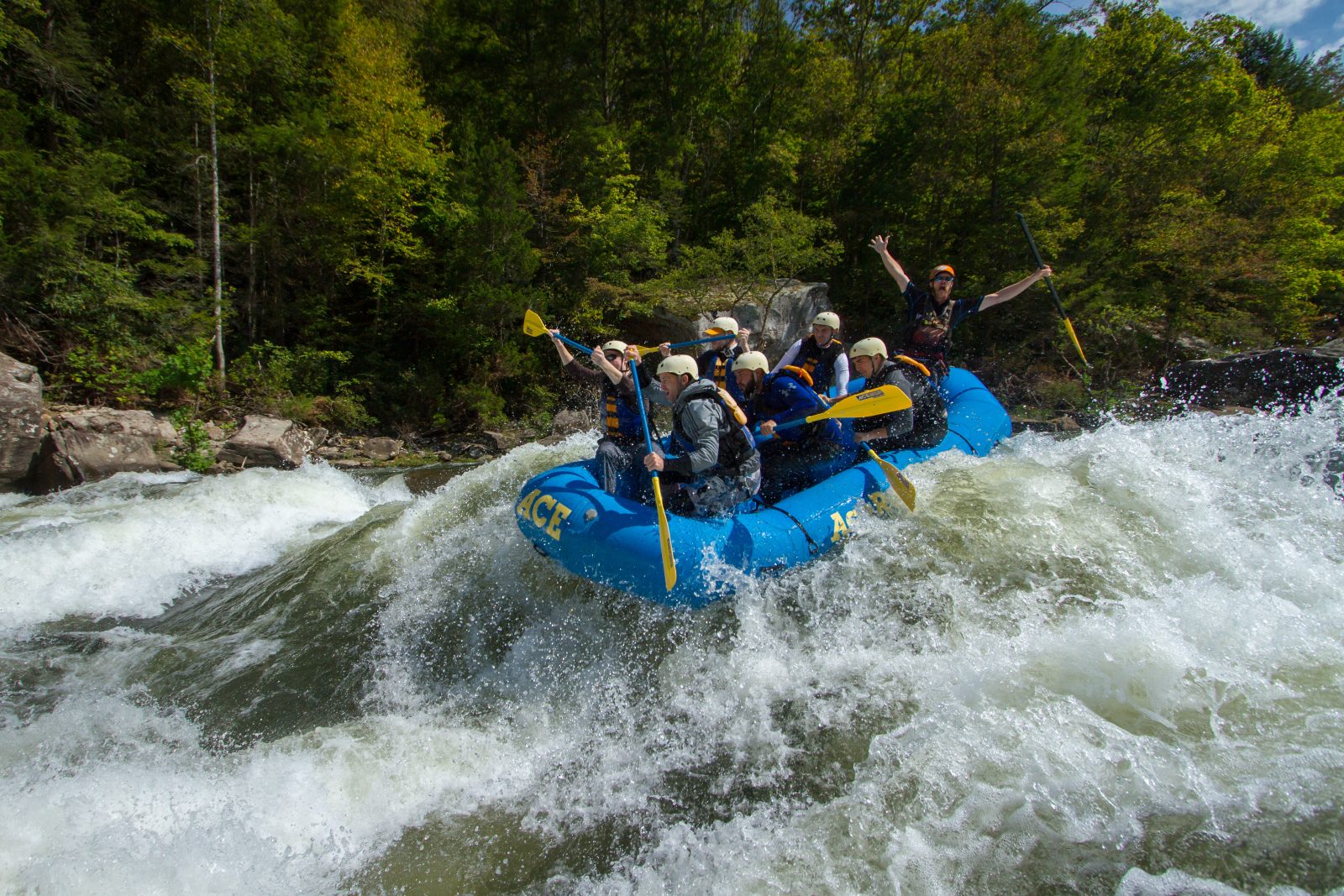 January 20, 2021
Meet the Staff: Kevin Terrell
Home
|
|
Meet the Staff: Kevin Terrell
We love our staff! Find out more about them!
We sat down with Kevin Terrell, a 12-year river guide and now operations manager at ACE, to find out more about him. Check out our Q and A with Kevin!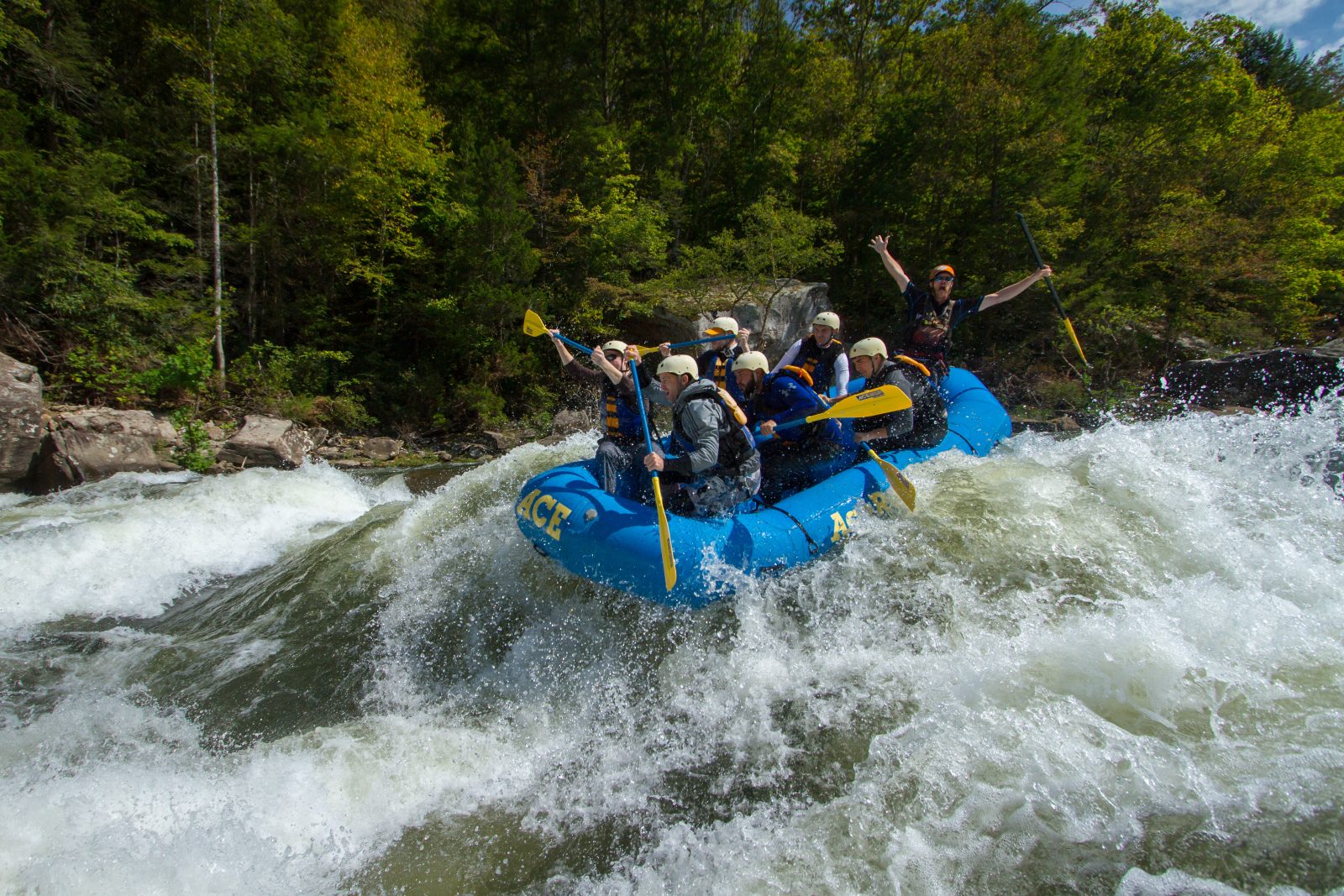 Q: What is your name?
A: Kevin Terrell
Q: Do you have a nickname?
A: 711
Q: How many years have you been at ACE?
A: 17 years – 5 years as a guest and 12 as a guide
Q: If you were a rapid, which rapid would you be?
A: 3rd Drop of Lost Paddle because then I could just stare at 2nd Drop of Lost Paddle all day, every day.
Q: What is something a guest has said that you've never forgotten?
A: I once took a couple of gentlemen in their early 70's down the upper Gauley with some other guests. Despite most people staying in the boat all day, one of the older gentlemen fell out 3 times. At the end of the day, his friend said, "Thanks for getting us down the river. He doesn't have much longer to live so this was huge." I'm still not sure how to take that.
Q: What brought you to ACE?
A: I used to work for a large YMCA taking teenagers on trips over the summer months to do adventure activities. During the summer of 2004, I spent 5 weeks at ACE with different groups of kids doing just about every activity that was offered. Some of the guides got to know me throughout those weeks and invited me to come down for Gauley Season. I drove the 10+ hours from New York state on my own and did 4 days in a row on the Upper Gauley wherever there was space in a raft. While I don't remember specifics from those first trips, it was a time in my life that changed me. After that, I knew it was just a matter of time before I moved to West Virginia and trained to be a guide.
Q: What outdoor adventures have you guided at ACE or elsewhere?
A: I have guided every section of river we offer, zip line canopy tours, rock climbing trips, STEM classes, and hikes at ACE. Before that, I guided backpacking, canoeing, biking, and service-learning trips as well as leading outdoor and environmental education courses for over 20 years now.
Q: What is the best part of your job or the part you like the most?
A: Rafting. Duh.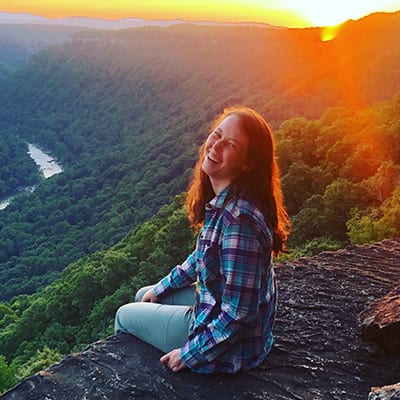 BY Chelsea Bricker
Chelsea was born and raised in Southern West Virginia and enjoys sharing her love of the Mountain State with everybody she can. Chelsea began her career at ACE as a zipline guide, and after earning her degree in Journalism from West Virginia University, moved to the marketing department where she filled the role of Social Media Coordinator.
When she's not writing about how amazing West Virginia is, you can find her climbing, hiking, and playing in the New River Gorge with her 7-year-old son Holden and two puppers, Zelda and Newton.
VIEW FULL BIO & ALL POSTS
RELATED ADVENTURES